This post may contain affiliate links. Please see our full Disclosure Policy for details.
Best Ideas To Display Kids Art. Every child is an artist. Kids love experimenting and creating artwork. Art can easily develop creative skills in a child. Kids are always enjoying working with artwork projects. Always appreciate them whatever they are creating with their own thinking. Growing kids are always interested in painting, coloring and paper crafting. Always appreciate your kids whatever they are creating with their skills. Display their art pieces at anywhere from play room or in living room. It will encourage them to be more creativity and artistic when they will see their art work displayed beautifully on the walls at home. Today I am going to share some best ideas for displaying Children's art projects at home.

How to display kids art at home?
Best Ideas To Display Artwork
Here you will find ideas to display art on easels, art table, art hub, on the walls and even stairways. Some of these ideas are so practical you will be inspired instantly.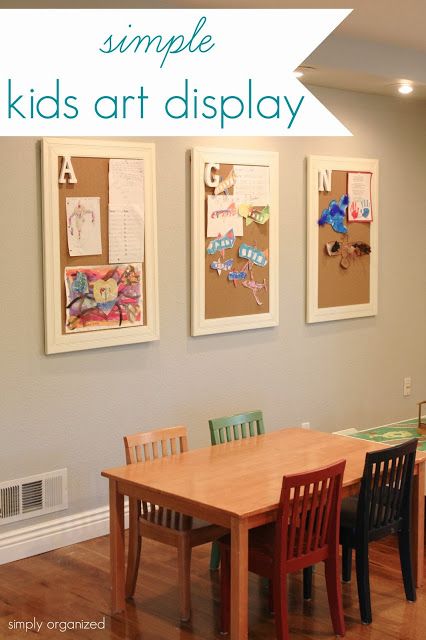 A simple art display idea for study area or art studio.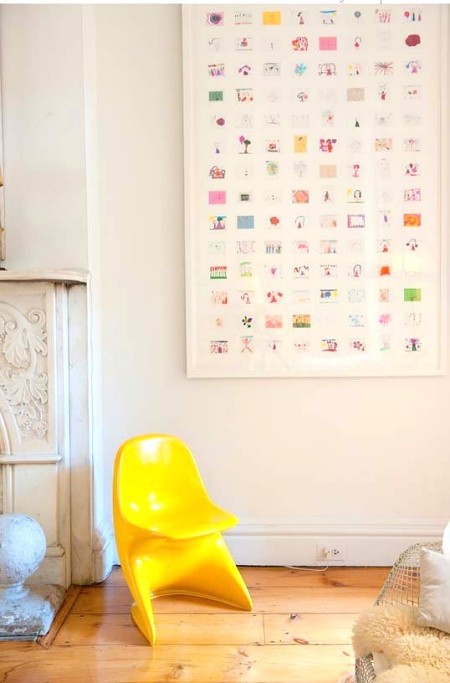 Display artwork by scanning and making a collage to display as wall art.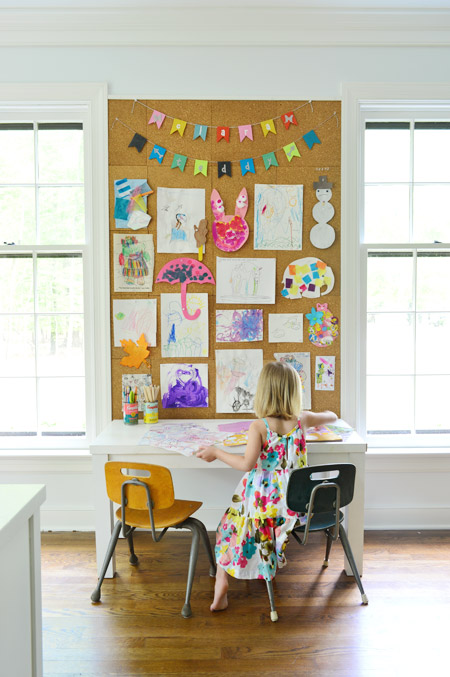 DIY kids artwork display on a wall between two windows.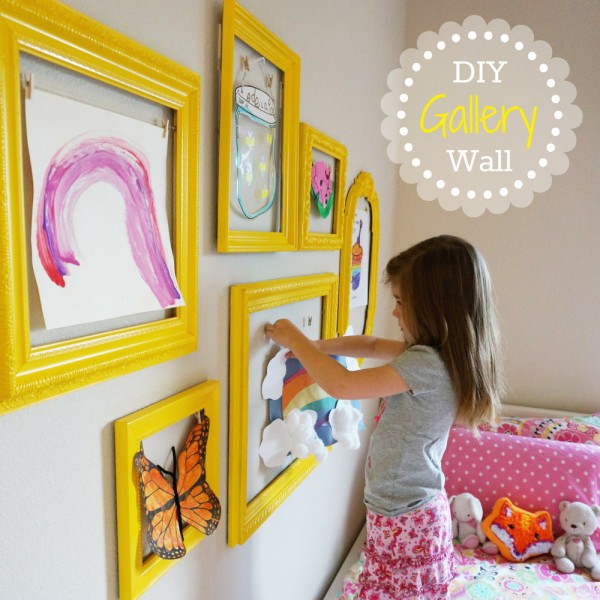 DIY gallery wall display made with frames.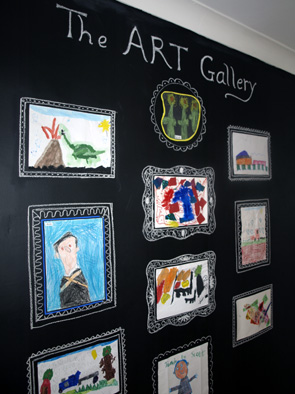 Chalkboard paint a wall to display artwork.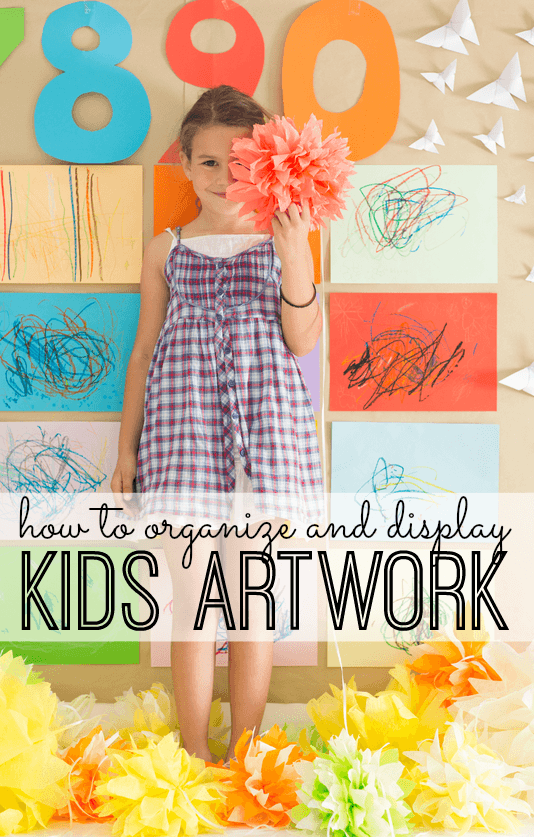 Art Display Idea doesn't mean you have to save and keep every artwork your child produces.
You can display it till they are proud of it and replace it once they make another piece they are proud off! If the artwork is something you want to keep, use scrapbooks or photo albums to keep them.
You can also snap pictures and store them on hard drive and recycle the originals for memory sake.
Kids Art Display and organization using easel.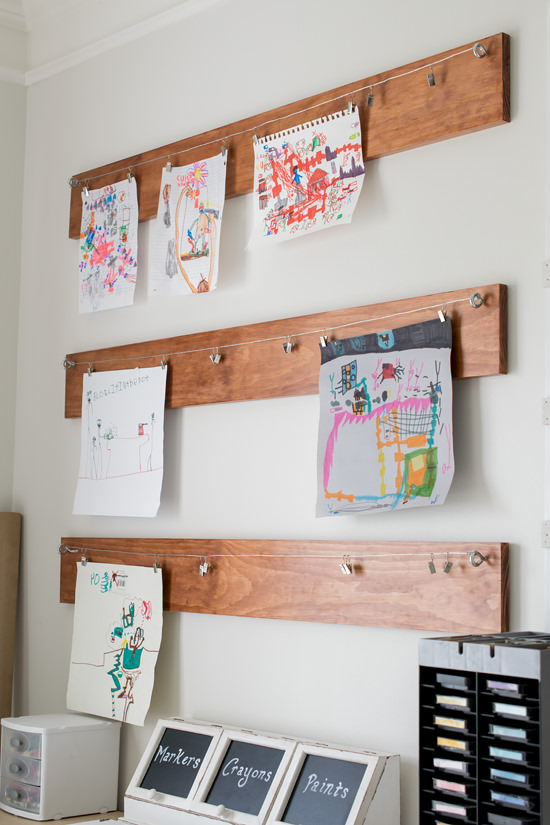 Use hanging clips, cable wire, screw eye hooks and 1×6 boards to make Art Display On the wall.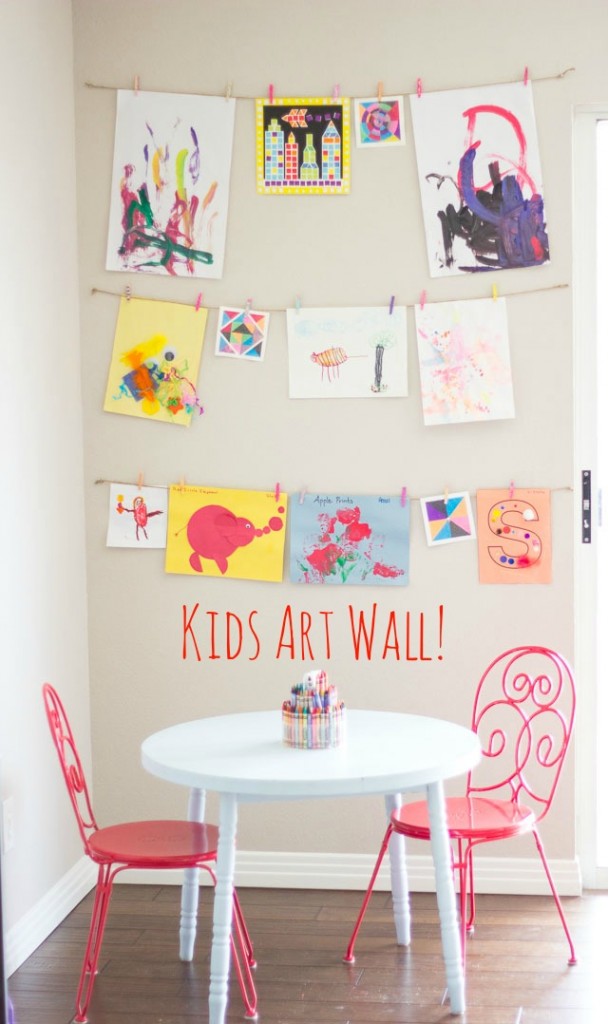 Use strings or rope to hang your child's artwork on the wall.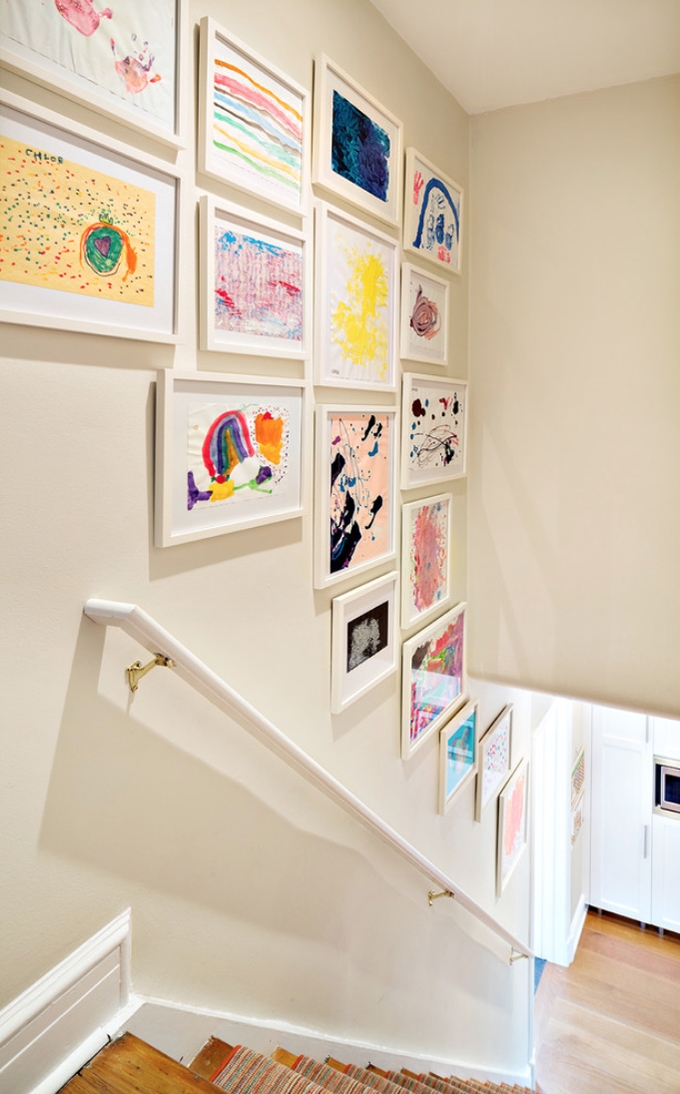 Art Display Idea for stairway.
Kids Art Gallery Display Ideas.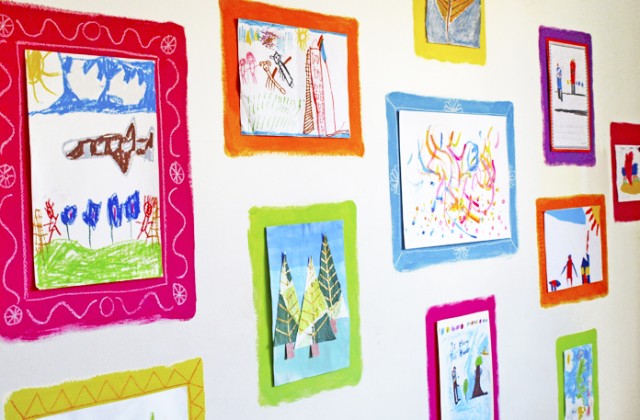 Paint a Gallery Wall for displaying art.
Art Display DIY on the wall.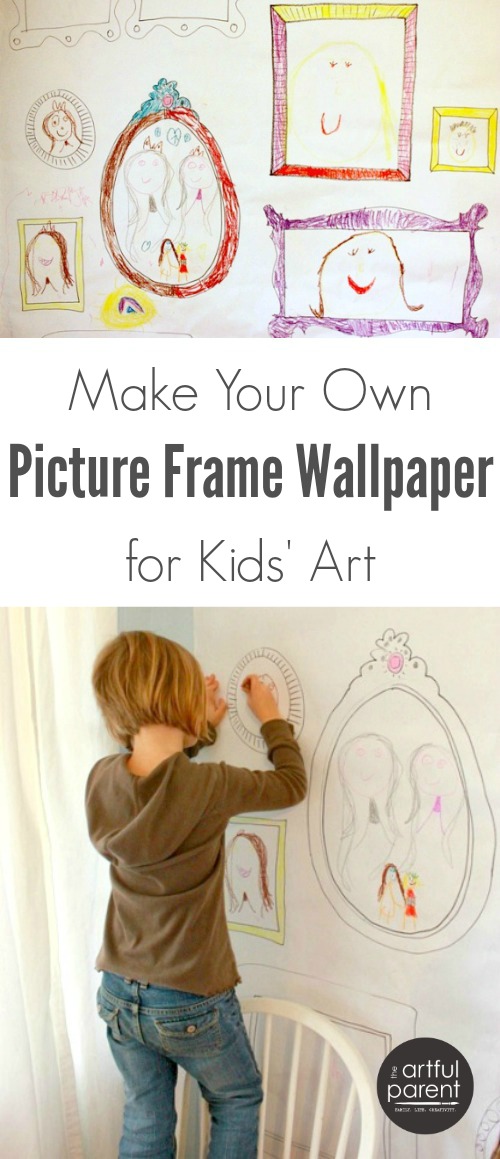 Children Wall Art Display made by sticking large butcher paper on the wall with tape.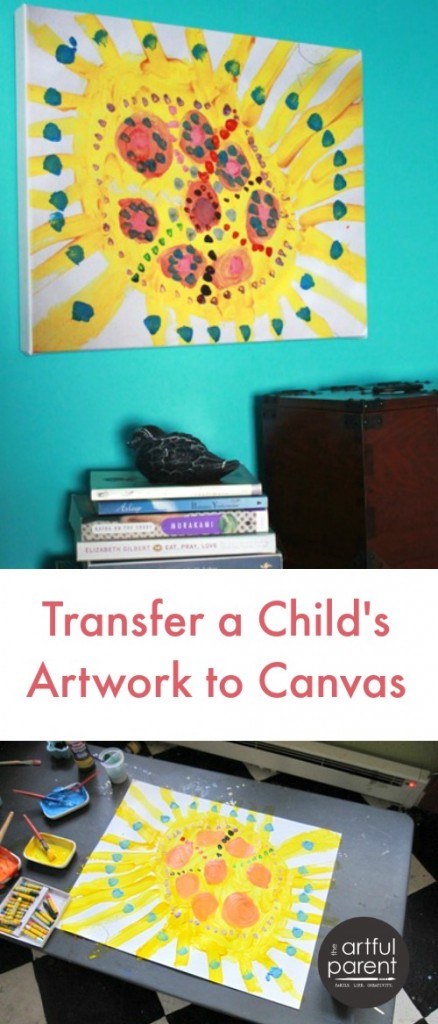 Put your child's artwork on canvas. Almost every photo service offers this product like shutterfly.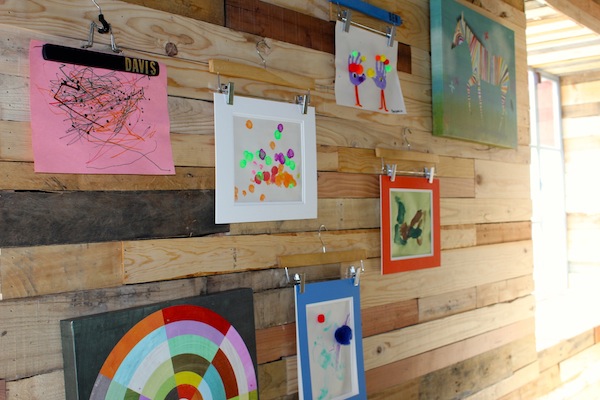 Children's Artwork on display ideas using hangers and clips on the wall.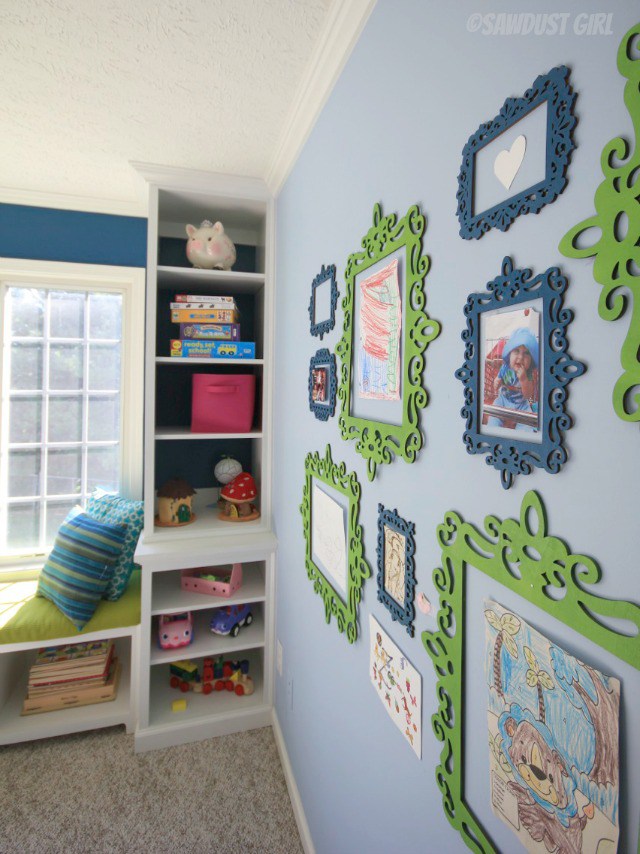 Art Display in Play Room with wooden frames. Paint them to match your space.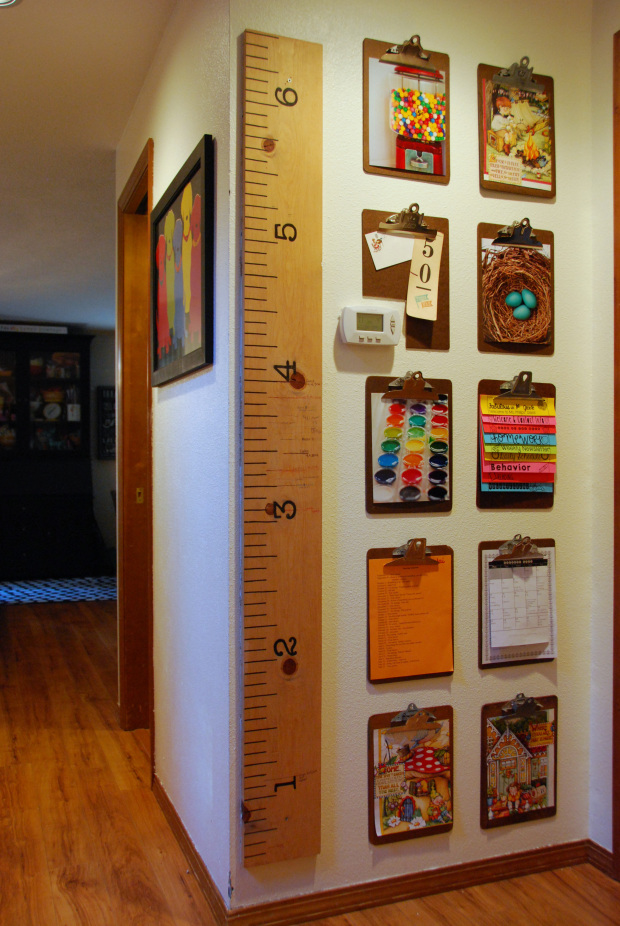 Use clipboards to display art on the wall.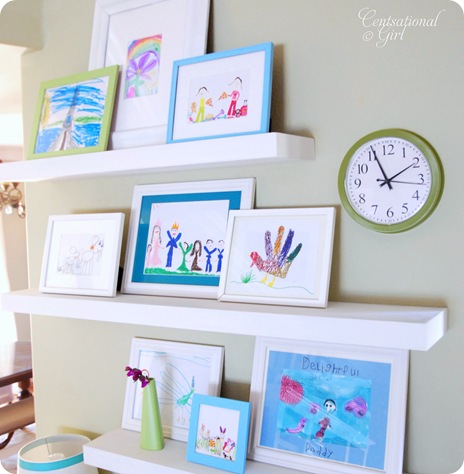 Kid Art Shelf Display.
Kids Playroom Wall Art Display.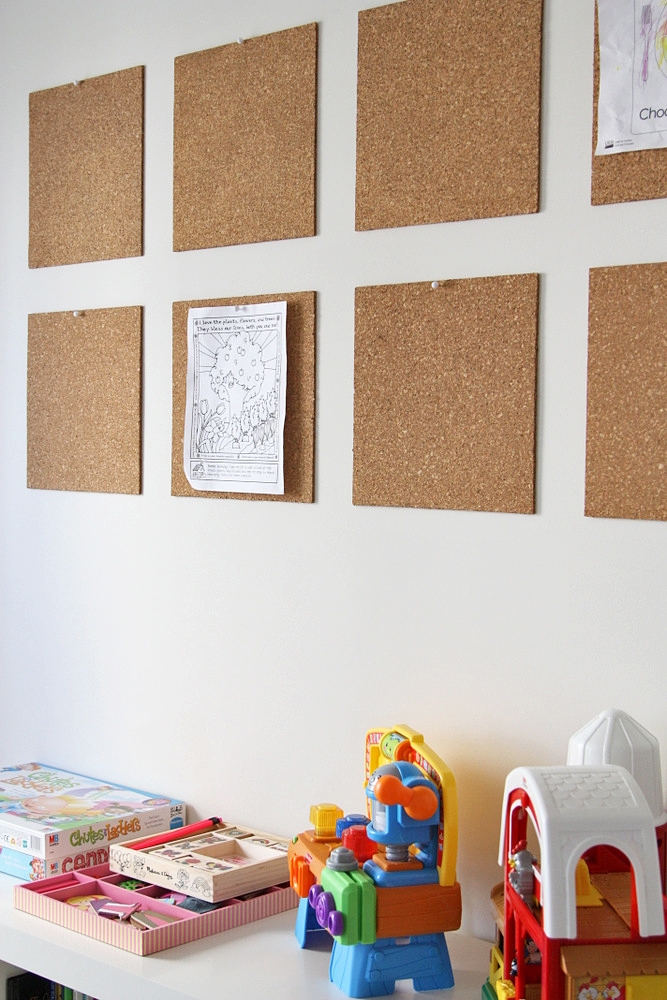 Use cork boards to display artwork.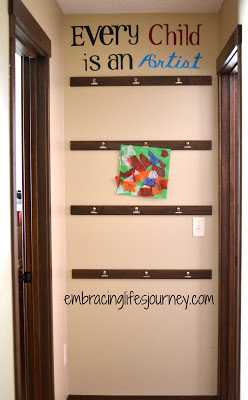 Display Children's Art using wooden planks and clips in the passage.
Make a Art Display Gallery using this idea.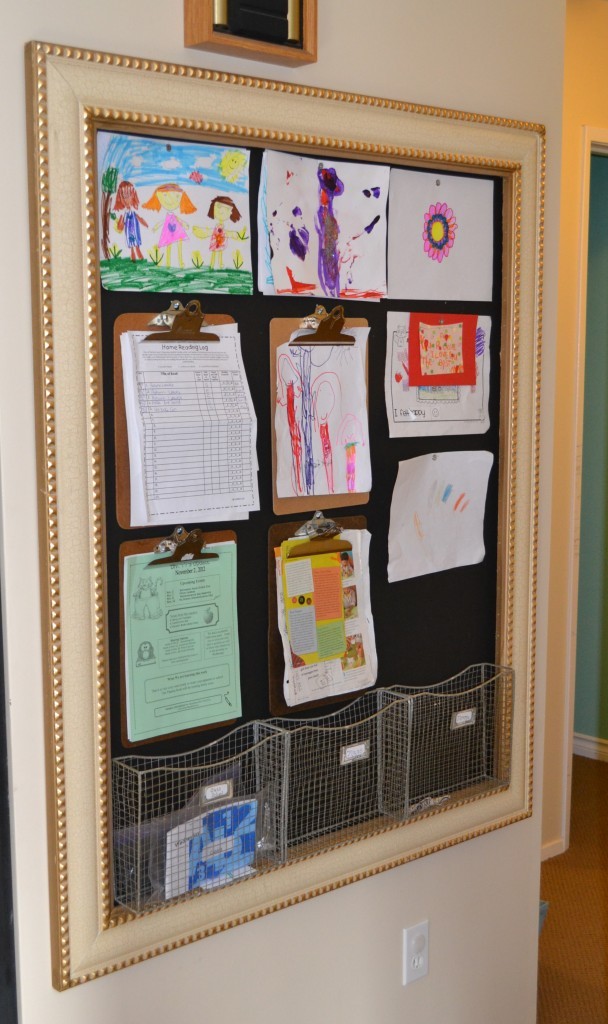 Or turn a large frame into kids art display.
Kids Display Art Gallery Ideas.
Recycle cardboard boxes as Art Display Boxes For Kids.
Make a Art Mobile Display
I hope you enjoyed these ideas.

You will also like: