This post may contain affiliate links. Please see our full Disclosure Policy for details.
Sometimes you go searching for a special greeting card for that special person in your life and land up finding none. Either it is the theme you don't like or it's the material inside that is not your style. Now what? Well you can always make one and if you are running low on time try this one out. This is an easy to make perfect greeting card. I like to call it last minute personalized valentine card.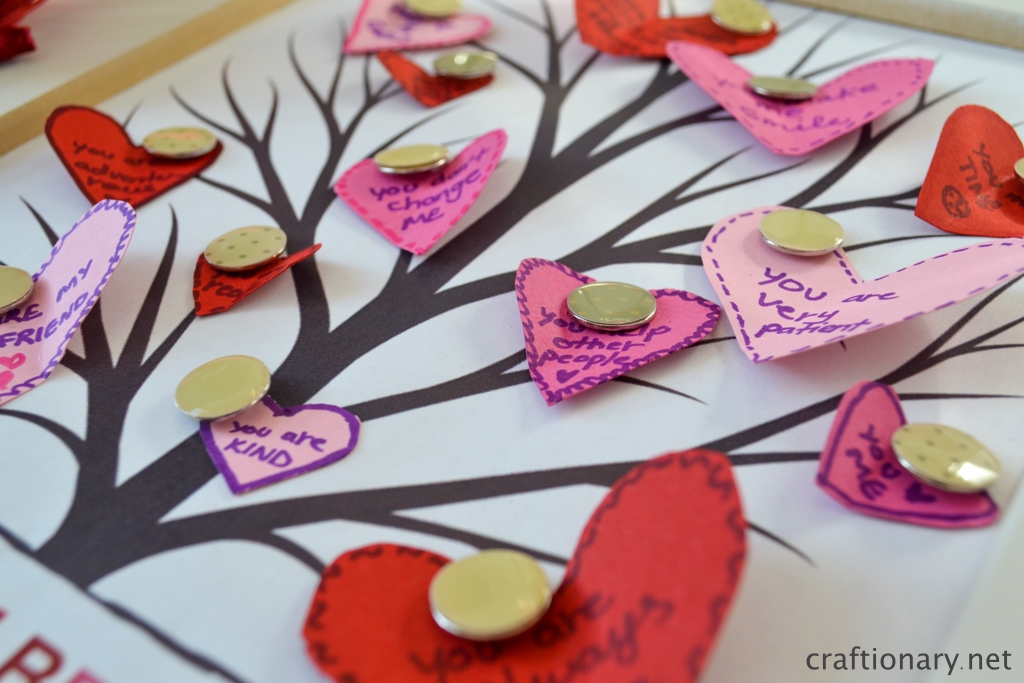 Personalized Valentine Card
Handmade Valentine's Day Card idea with personal message on a hand cut card stock card with glitter pens, markers and ribbons is so old school and brings out memories of fun days.
Things you will need for personalized valentine card
Red and white drawing paper
Silver and Gold Glitter/gel pen
Tin
Carving knife
Ribbon
How to make personalized valentine card?
Cut the red drawing paper in rectangle or any shape you like, with a small extended square on the inner side to flap the front of the card. Remember to check the size of the carved tin and cut the square a little bigger than the tin.
Next make a motive on the backside of the tin and carve it with the help of the knife. The motive will get pressed and show up on the front side. Do not over or under press it, apply sufficient force.
Draw something that you would like on the card and go over it with the gel pen. The silver color of the gel pen will match with the tin and give it an antique look. Just like it was meant for that special one since ages.
Next paste the tin on the square. Cut and paste the white paper inside the flap on the front of the card to write something special. The white color will help make the writing prominent. Use ribbon for border.
To add more personalized touch. Add a memorable photograph that will last forever and stick it to another piece of red paper with a bookmark. Attach it with a ribbon. You can also use paper pin to attach the photograph too if you don't want to ruin it.
You may also like:
Photo ideas for valentines
20 Valentines Day Photo Ideas for Family and Kids
Free printables for valentines
75 Valentines Day Free Printables
Are you on pinterest? Follow our board Valentine's day.
The post has been truncated for copyright safety. Thank you so much for understanding! "This post first appeared on Craftionary.net"