I have been collecting inspiration for decorating Christmas tree ornaments today. And I found these fantastic tree ornament ideas.
You can DIY Christmas ornaments in so many different ways.
These are perfect for Holiday decorations. You will be amazed by how many fun things can be used to craft ornaments.
Creative Christmas Ornaments
There are unique ideas to decorate for Holidays this year. I am so amazed, just came back home with a bag filled with goodies for a glittery and shiny Christmas. I can't wait to start making some Christmas ornaments.
So while I go crafting, you enjoy this best ornaments roundup.
Christmas Tree Ornaments
DIY Christmas Ornaments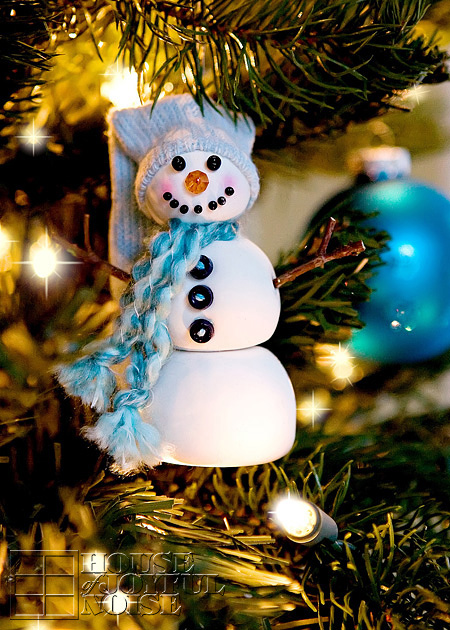 Make a snowman ornament with modeling clay. This is a fun project for Holidays with kids.
DIY Christmas Snowman Ornaments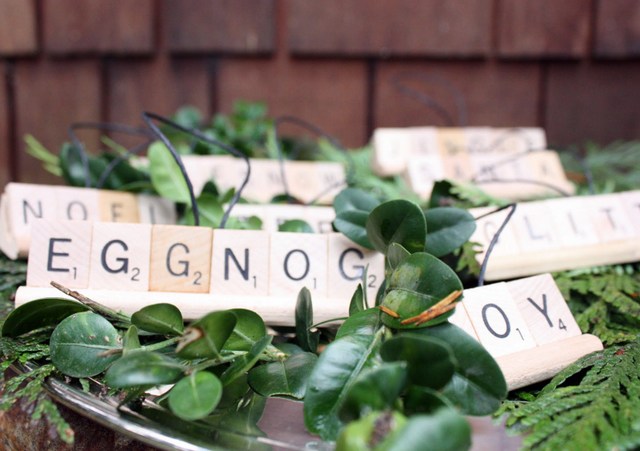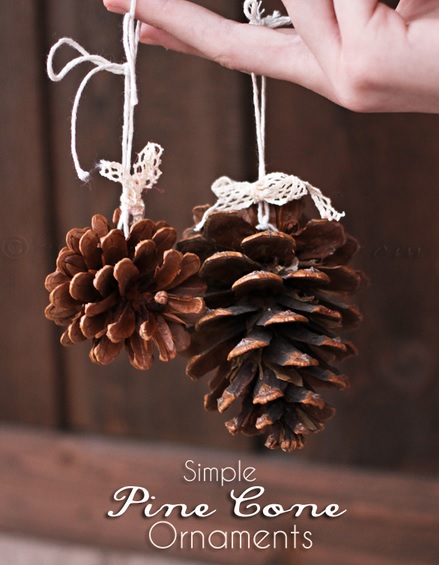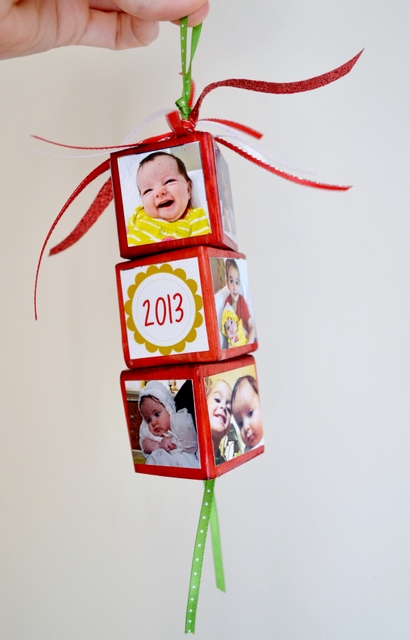 Mod podge photo Christmas ornament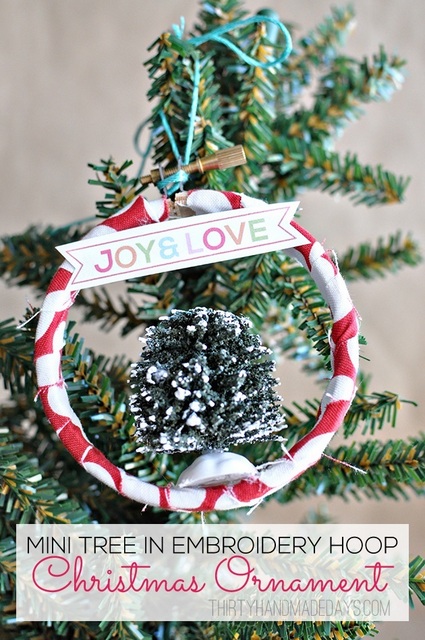 Turn an embroidery hoop into an ornament with fabric, Christmas tree and a printable banner.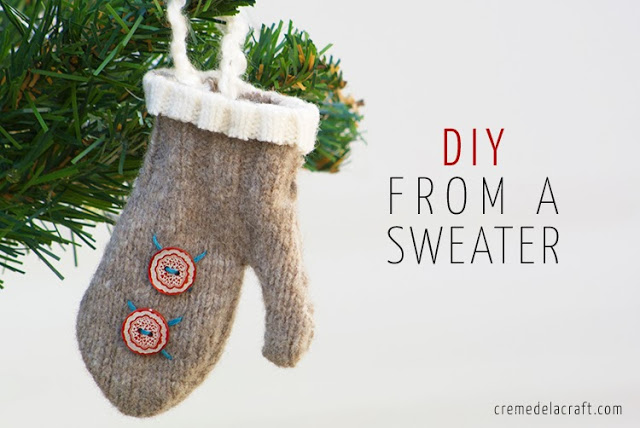 Make mitten, gloves, stockings and more from old sweaters.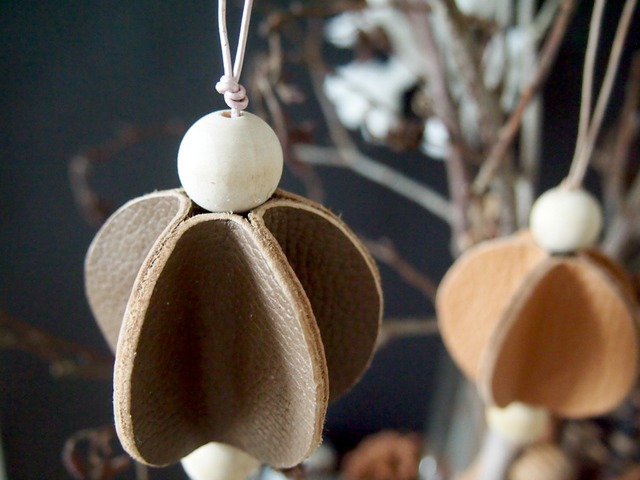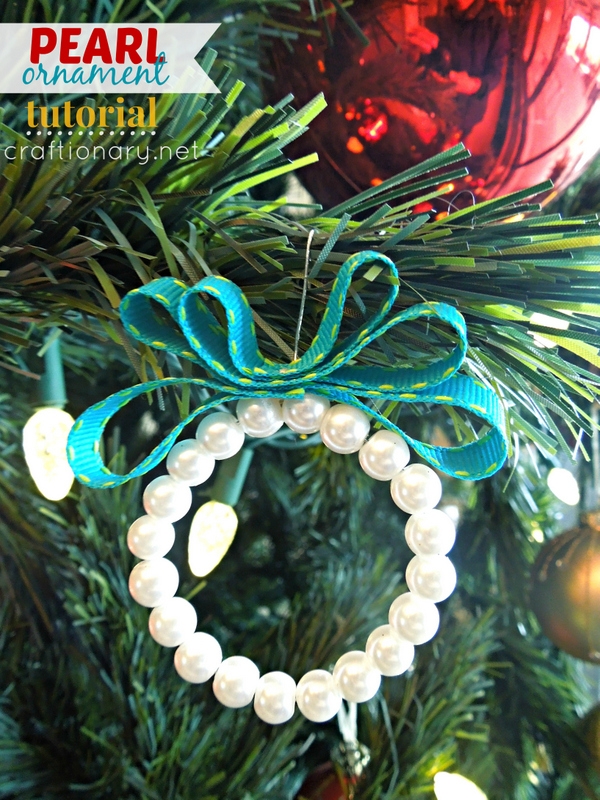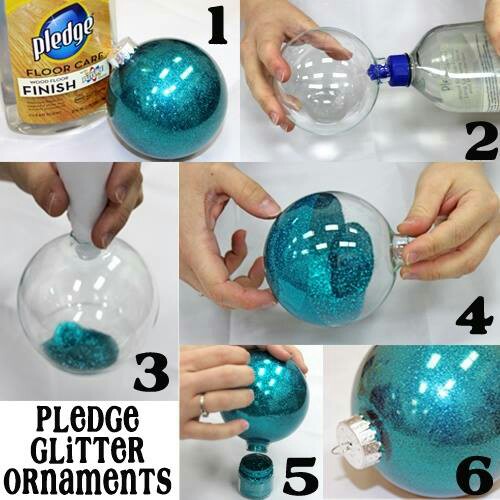 Make glitter ornaments with Pledge.
Make cute Christmas tree with washi tape.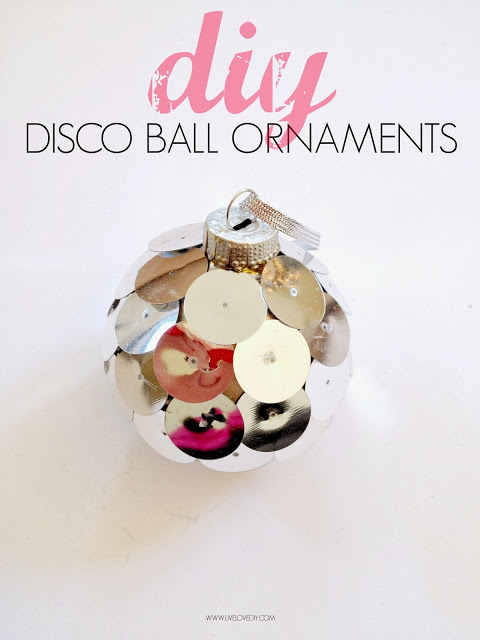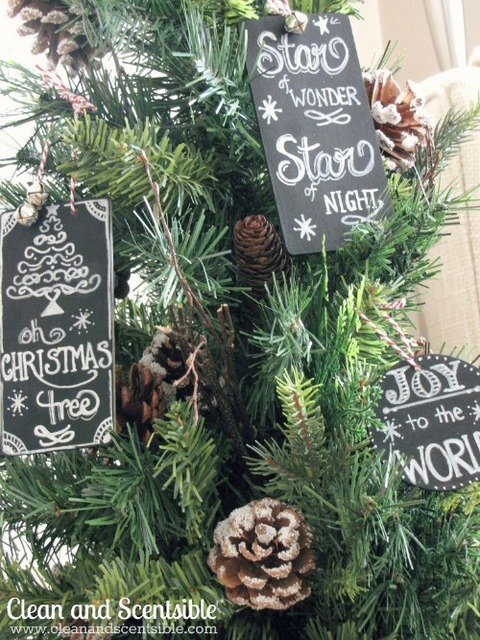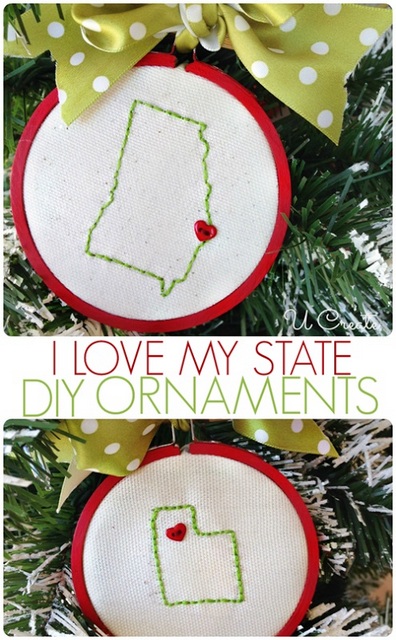 Cute embroidery hoop state arts created with embroidery on canvas.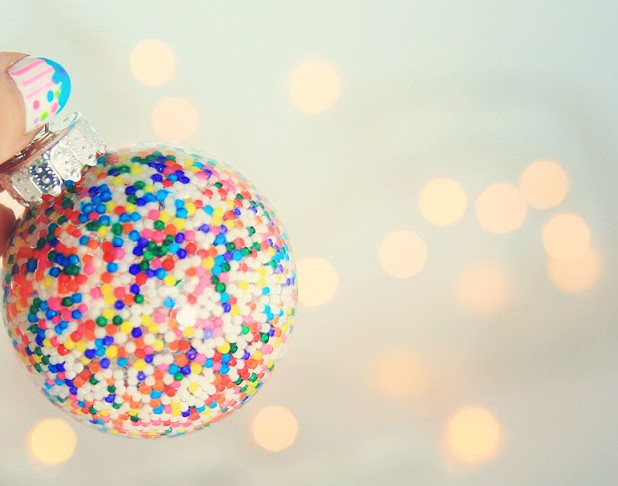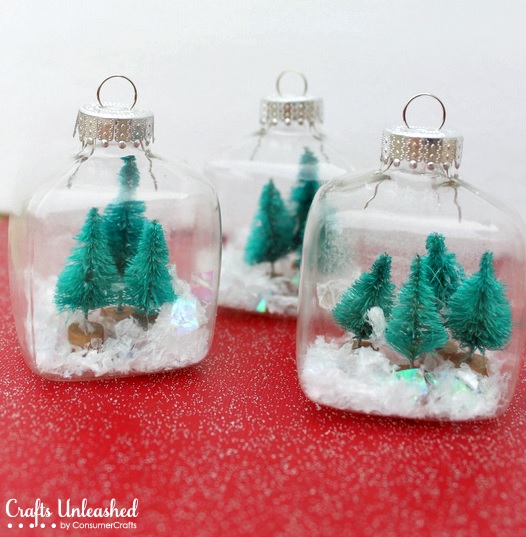 Make painted silhouette ornaments via le papier studio.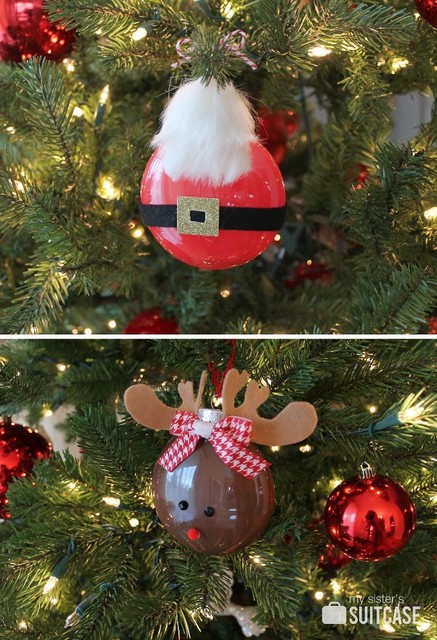 Painted Santa and Rudolph Ornaments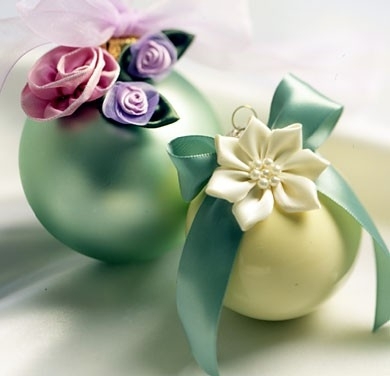 Make ribbon flowers and glue them onto colorful ornaments. These are beautiful!
via bhg.com
Here's a tutorial to make ribbon flowers.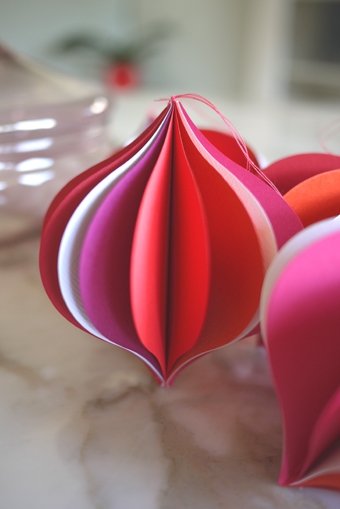 Make these cute ornaments from felt  paper.
DIY paper circle ornaments from a map printable via apartment therapy.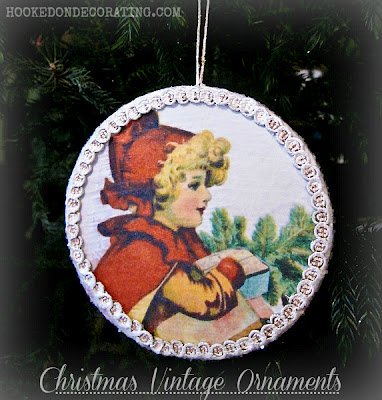 Make this beautiful tree ornament with paper and ribbon.
These amazing cubes are made with wood sticks.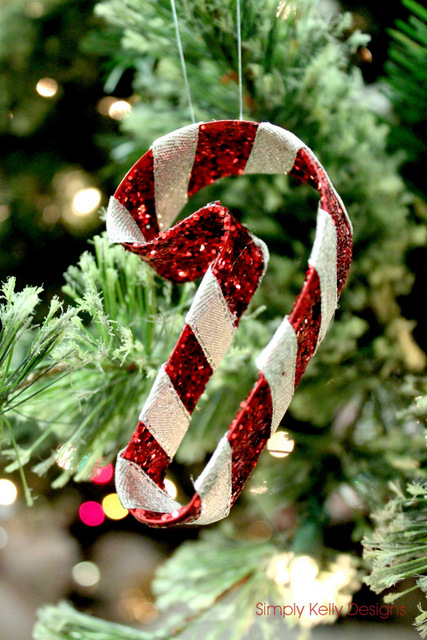 Turn a cookie cutter into cute ornament with glitter and ribbon.
via Simply Kelly Designs.

You May Also Like: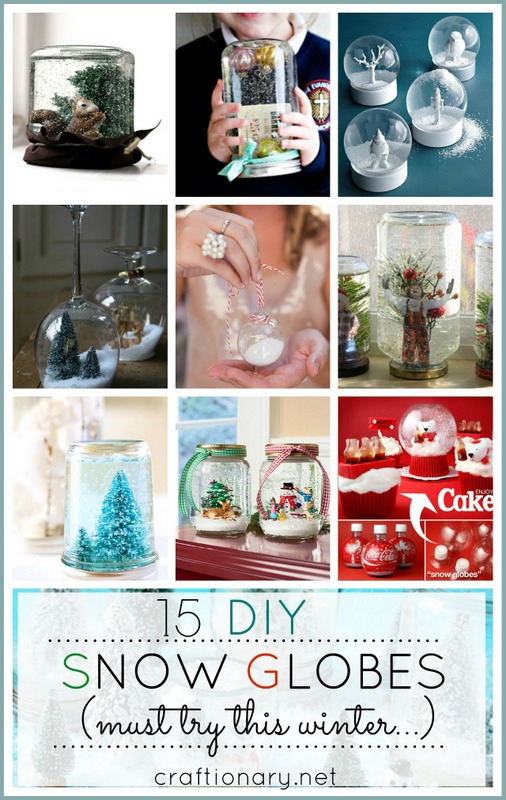 DIY Snow Globes

DIY Gift Wrapping Ideas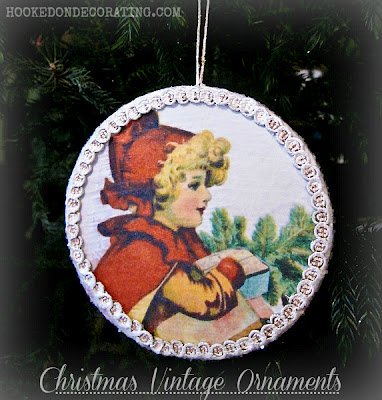 DIY Vintage Ornaments
Are you on pinterest?
Updated regularly whenever I find unique ideas.
p.s: Some of the images did not credited the original source and therefore I left them un-linked.
If you know right source let me know. Thanks!