This post may contain affiliate links. Please see our full Disclosure Policy for details.
What's not to love about a traditional Christmas tree! Lots of glitter, brightness and charm are a perfect combination.
I made traditional DIY Pearl ornaments with a bow to complete the look.
These look so cute on my Christmas Tree. I am loving them.
Like seriously!
And these are crazy easy to make.
DIY Pearl Ornaments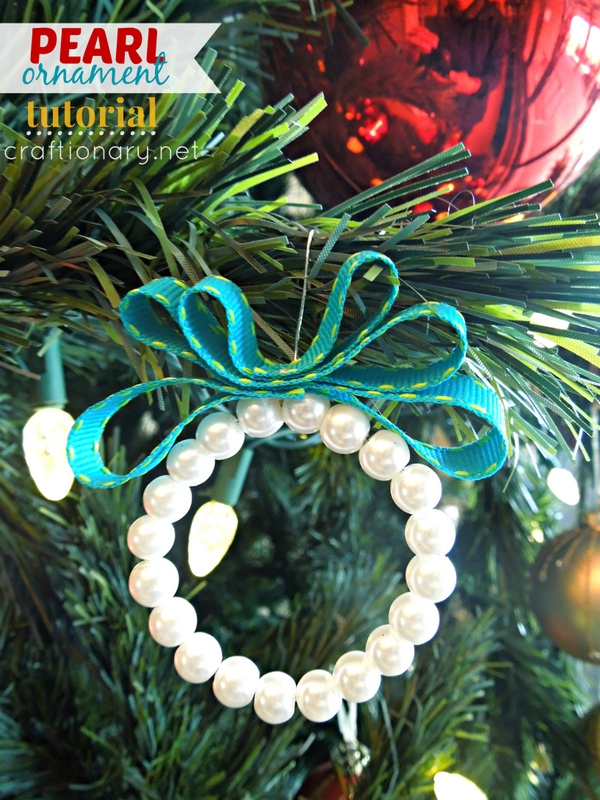 These are great for making with kids also.
You don't have to handle any messy gluey stuff to make these either.
If you love to make handmade ornaments these should be on your to-do list.
Perfect for busy lifestyle with small touch of  creativity for happiness.
Let's get to the instructions without further a due.
DIY Pearl Ornaments Tutorial
Things to make pearl ornaments
Pearls (in any color your like, I used white pearls)
Gauge wire (mine is size 24, make sure to buy a gauge wire that passes through your pearls).
Ribbon
Thread
Glue gun (for sticking the bow on top)
Plier (for twisting the wire to make ornaments)
Instructions to DIY pearl ornaments:
To make the pearl ornament:

Start by passing the pearls through the wire. And make a loop to create your ornament. You can make pearl ornaments in any size you want.
Now twist the loop to close. And cut leaving a little wire at the top for hanging onto the Christmas tree.

To make the bow:

Take a needle and thread the ribbon through it just like you are making a tree. See the image at the top for proper understanding. I made three loops bow. Glue it on the pearls.
And you are done!
So what do you think? I would love to hear from you.
Pearl ornaments
I also made DIY glitter snowflake ornaments.
Yet another easy, cheap and less time consuming project.
DIY Glitter Snowflakes
You May Also Like:
25 Best Christmas Mantels

100 Free Christmas Printables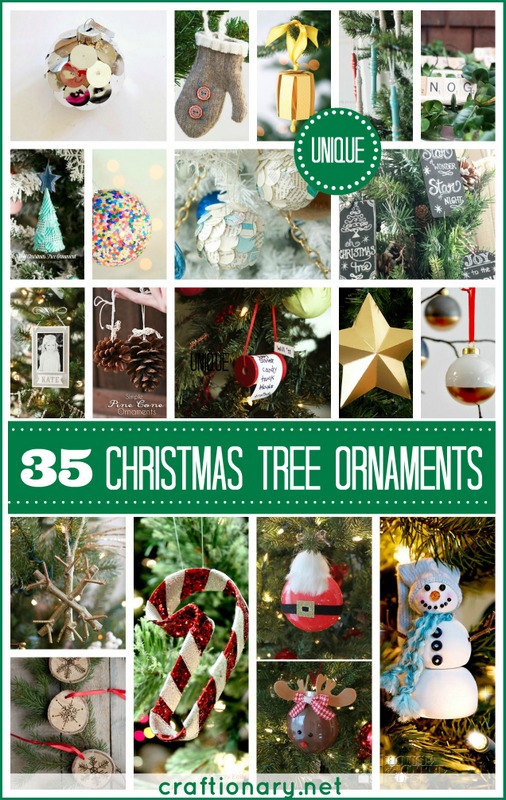 35 DIY Christmas Ornaments