This post may contain affiliate links. Please see our full Disclosure Policy for details.
I love making easy DIY projects. Especially, those that are fun to do with kids or can never go wrong.
Something like today's DIY glitter snowflakes.
With Holidays on countdown, I thought about sharing a simple idea that can keep your kids occupied also.
You can find all the materials you need for making these tree ornaments at a dollar store.
Now how convenient is that!
I am sure most of you already have the items at hand for making glitter snowflakes.
And seriously the sparkle and shine from the glitter just shouts perfect when you hang them on the Christmas tree.
Especially with red, gold and green.
Just have a look and tell me if you agree!
DIY Glitter Snowflakes
You can make lots of snowflakes in just a few minutes.
Let's get to the instructions.
Glitter Snowflakes Tutorial
Things to make glitter ornaments

Popsicle sticks
Glitter
Mod podge
Paint brush or foam brush (which ever you prefer)
Twine or thread (for hanging)
Snowflakes ornaments instructions
Spread a layer of mod podge on each popsicle stick with a brush. And sprinkle glitter on it.
Make sure you slide a paper under the popsicle sticks before sprinkling. This will help in collecting leftover glitter.
Let it dry.
When it dries completely, remove the excess glitter by tapping each popsicle stick.
Now use mod podge to glue two sticks in a cross (or plus) shape. And glue two crosses together such that it forms a cross and a plus together. In this way you will need four popsicle sticks for making each snowflake.
Once the snowflake sticks properly. Use twine to hang it on the Christmas tree.
Note: You can also use glue gun to make snowflakes.
Glitter Snowflakes Ornaments
I hope you enjoyed this quick tutorial for making snowflakes tree ornaments.
I shared a simple idea to make Specimen Art using felt stockings yesterday.
You can also print the chevron Christmas printables for FREE with it.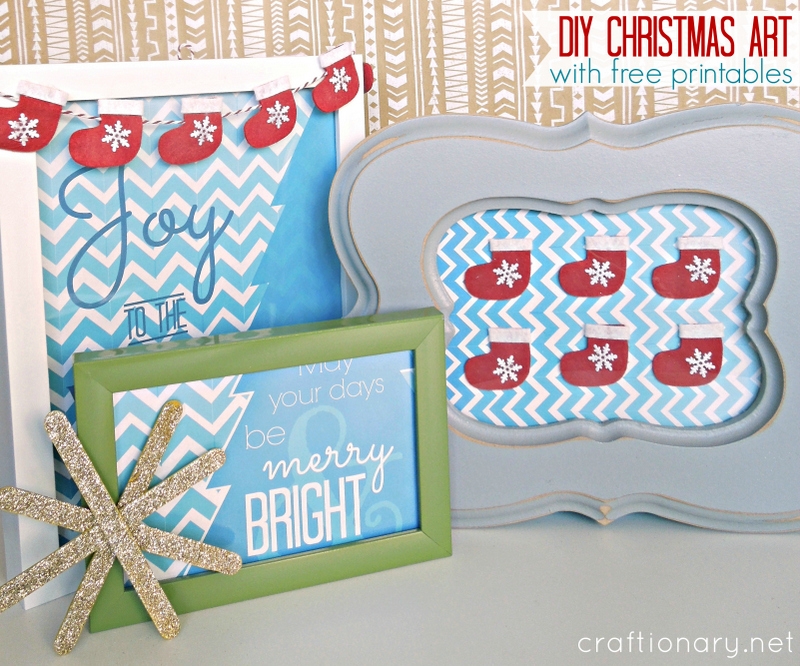 DIY Christmas Art Printables
You May Also Like:


Are you on pinterest?
Updated regularly whenever I find unique ideas.