This post may contain affiliate links. Please see our full Disclosure Policy for details.
Toy storage is an ongoing issue for parents and caregivers. With these easy and cheap toy storage ideas, you can tidy up your kid's toys on a budget, minimize clutter, and save money.
Numerous creative DIY organizing ideas are available, ranging from ideas for Lego organization to DIY stuffed animal organization. There are choices for organizing all types of toys, whether you want to organize big toys or small toys. You can declutter your home with ideas for your kids' room, playroom, living room, closet, bedroom, garage, and more.
There are various budget-friendly organization ideas for small spaces to make best use of extra storage space, including vertical space and wall space. These toy storage solutions will assist you in keeping your young children's toys organized and allow you to clean and store toys easily.
From color-coordinated bins to dollhouse-shaped shelves, woven baskets to hanging shoe bags, and even costumes in a closet to organizing books, these toy storage solutions may help to motivate your child to clean up the playroom.
Toy Organization Tips
Find some tips for maintaining effective playroom organization methods! Having a playroom organization system is the most effective method. It's more of a minimalist approach in the playroom.
Simple Playroom Organization Ideas
Have simple and doable plans that keep toys enjoyable, meaningful and encourage easy cleanup. Teach kids to be picky about the toys you let into your home. Talk to them about the benefits of a toy and how they imagine using it at home to help them decide whether they need to take it home or just play with it for a while.
Watch your child play and often throw away any toys that aren't being used. If a month has passed by and your child hasn't touched something, it's time to let it go.
One of my favorite toy storage ideas is to keep them in bins and change the available objects. Make separate containers for different toys, and don't always have all the toys accessible. Rotate the bins so that your children have only one or two options. Pair it down, hide a bin and rotate it every few weeks or once a month. They have fewer options, and the excitement for new products remains. It will keep kids engaged and curious.
Focus on what works in your environment
My biggest tip is to find a toy box or shelf that matches your space and get rid of anything that doesn't.
I always make an effort to choose the most portable versions of toys. Even though those enormous teddy bears are entertaining, one will be cherished and cuddled a small stuffed toy just as much, if not more, and it can travel more easily too.
Encourage your child to gather their favorite toys. Keep Lego, automobiles, magnetic tiles, railway sets, and other toys in separate bins.
Visit the library and utilize community resources
Try to take them to the library and promote renting books rather than buying every book. Encourage different local playgroups, play areas, and kids' programs for playing with toys and objects they interact with. This way, they can learn life skills and explore a range of various stuff without creating clutter at home to donate or remove later. If your child is interested in a toy or book for an extended period, you should consider purchasing it for them.
Have your kids participate in toy purge clean out. Tell children about giving toys and how they can benefit someone else. It aids in the development of their decision-making abilities. If you have a toddler, consider toybox cleanout when they're sleeping.
Experience Gifts for Kids
Instead of giving physical things give them a gift of experience that they can cherish forever. Disneyland discount tickets, a trip to Wonderland, or a day at the zoo brings moments of joy and make wonderful presents. These experiences don't have to be big and grand only. Small experiences like eating their favorite ice cream at Baskin Robins and McDonald's Happy Meal qualify for quality time as well. There is nothing wrong with deviating from convention and doing something enjoyable rather than purchasing more things.
Include gifts for kids other than toys
– To create lifelong collection habits, own more books than toys.
– Gift physical play equipment such as bikes or scooters that they may use and store outside.
The Advantage of Gifts Over Toys
Instead of a toy you'll have to store, choose learning boxes or subscription boxes. Unwrapping a Kiwi Crate or STEM Club box would be so much fun, I know! Additionally, it's amazing to think that one will arrive each month!
Systems for Organized Play that Work
Keep toys in one place and don't allow them to go into other areas.
Plan the non-toy-based play
We make an effort to engage in enjoyable activities that don't always require toys. We go to the library, the park, a fun play center, a friend's house, a Gymboree class, a bike ride, nature walks, or do art projects several times a week.
Keep an empty bin handy for reorganizing or new additions.
Have a specific space for each toy and follow the sequence to encourage such habits in kids.
Boys Toy Storage Ideas
With these creative toy storage options, organizing boys' toys becomes easy. To organize toys into different categories, use bright boxes and shelves. To make smaller items more visible, hang transparent bags. Think about using a multi-tiered cart as portable storage. Wall-mounted solutions might free up floor space for ideas.
The swing DIY hanging stuffed Animal storage is not just cute but also functional.
Make Macrame DIY swing by knotting, weaving, and hanging it for comfortable relaxing and aesthetic home charm.
DIY Toy Car Storage from upcycle tire, wood shelves, and paint.
Mason Jar Storage for Tiny Toys
Magnetic Hot Wheels toy car Storage
DIY Matchbox Car Garage toy storage idea
Over the door Action Figures Storage for toys
Under the Bed Rolling Truck Toy Storage
DIY Corner Cage for stuffed animal toy storage
Bin Lego Organizers with Labels
Lego Minifigure Storage Shelves
DIY LEGO Portable Multi-Level Organizer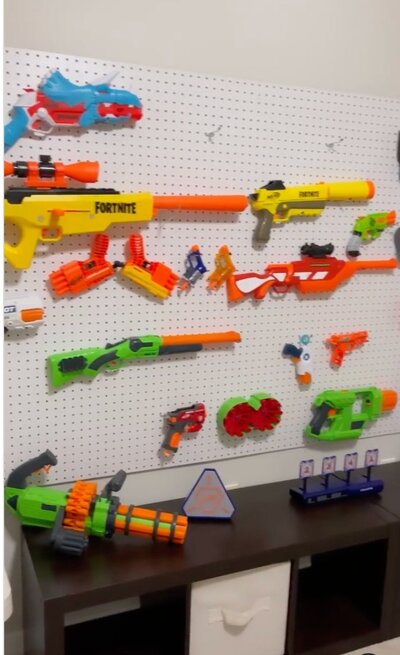 Toy Organizing Ideas for Girls
Create a delightful toy haven for girls using the following toy storage ideas: Dolls, puzzles, and craft containers organized by theme. Decorative bookcases with labeled baskets for sorting toys. Stuffed animal hanging organizers. Storybooks on miniature bookcases. Hooks on the wall for costumes.  Art supplies on wheels on carts. For little accessories, use clear jars. Be neat and have fun!
Easy Doll Clothing Rack (made with things around the house)
Dollar Tree Drawer Organization for Figurines
Basket Toy Storage for Beanie Babies 
Stuffed Animal Hammock and Basket Organizer
Scarf Hanger for Small Stuffed Animals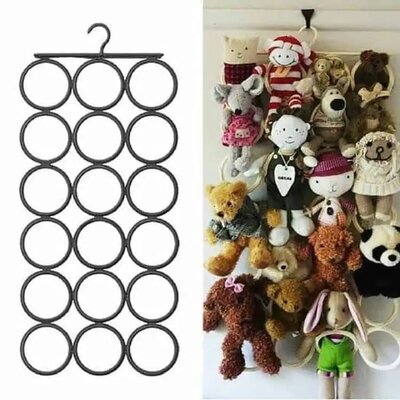 Wire Basket Stuffed Animal Holder toy storage idea
Amazon Toy Organizers for boys
You can discover variety of toy organizer for girls and boys on Amazon at affordable prices and good quality.
Organize your  Over the Door Nerf Gun Organizer to make the most of your space. Your blasters, darts, and equipment can all be stored neatly and easily accessed.
You can easily store your toys with Action Figures Storage.
Toy Bin Box with Cubby Shelves
Upcycled Lego Head Toy Storage Jar
Enjoy convenience with LEGO Storage Pick Up &  Play Mat. Pull the drawstring to change the mat into a storage bag for simple cleanup. Ideal for quick cleanup and constructing while moving!
Plastic File as bins for Legos
Amazon Toy Organizers for Girls
Over the Door Barbie Organizer
Use Dress-Up Storage  to neatly hang and store different outfits, ensuring that your dolls are beautifully prepared for any imagined trip.
Use Drawer Organization for Figurines and small toys to separate and arrange goods by category or theme, use dividers or small containers. Maximize your available space and maintain a clutter-free, conveniently accessible collection.
Large cotton rope basket for living room toy storage
Toy storage ideas from Etsy
Find one-of-a-kind toy storage solutions on Etsy. Discover unique playground furniture, personalized bins, wall organizers, and handmade shelves to add personality and usefulness to your home.
Use Storage Bins to Organize Legos by Color.  Separate bricks into containers based on color for easy access and an aesthetically appealing arrangements.
IKEA Lack Storage Table with Plastic Bins will improve your organizing. This useful piece provides tabletop space as well as hidden storage in detachable bins, making it ideal for keeping things organized and handy.
Hanging Planter Stuffed Animal Toy Storage
Stuffed Animal Toy Storage beanie bag chair is dual-purpose storage and seating that keeps stuffed animals organized and accessible.
Lego Cosmetic Case Toy Storage Pouch
American Doll Toy Storage Solution will keep dolls, accessories, and clothes tidy, use a themed wardrobe or storage set.
Organize a space where you may store your craft supplies, games, and books. Install bookcases on the walls, set aside baskets for games, and use transparent containers for craft supplies. Label bins for easy access and sort by kind. You can store art supplies on a rolling cart. Organize areas and encourage creativity with these clever toy storage ideas.
Books, Games & Craft Supplies Toy Storage Ideas
Hanging Wire Basket Book Holders will transform your book storage. Hang these holders on the wall to attractively store and display your favorite books, bringing both usefulness and visual elegance to your area.
Hanging Shoe Organizer for Board Games are the best choice. Game boxes should be organized to improve accessibility and cleanliness in hanging sweater shelf.
DIY Storage Pails for Craft Supplies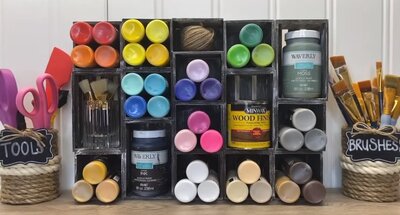 Use Brush and tool holder to keep your brushes and instruments organized. This holder allows for simple access and organizing, making your creative environment more efficient and clutter-free.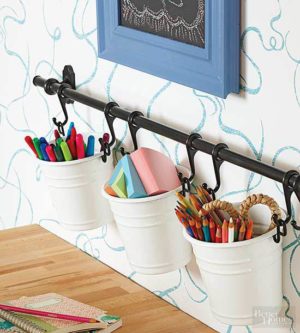 DIY Pails for Craft Supplies with small pails and hook metal rack.
Crayon Organizer helps to keep creativity organized and ready to unleash.
Large Capacity Organizers for Crayons
Rotating Craft Caddy for Markers can help you craft faster. This practical organizer spins for easy marker access, reducing chores and maintaining a tidy workspace. 
Dollar Store Trash Can Coloring Book Organizer
Playing Card Toy Storage help you to Keep your card collection organized, accessible, and always prepared for a game.
Puzzle and Game Piece Storage  helps to keep all of the components together and ready for playtime.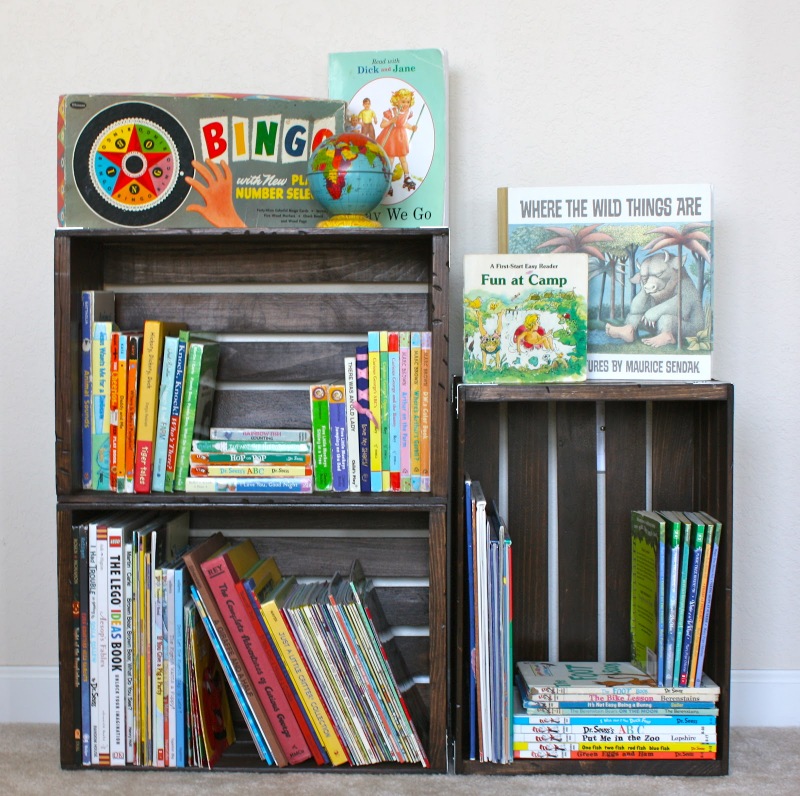 Easy DIY Besides the Drawers Book Organization will keep your reading material  neat and accessible.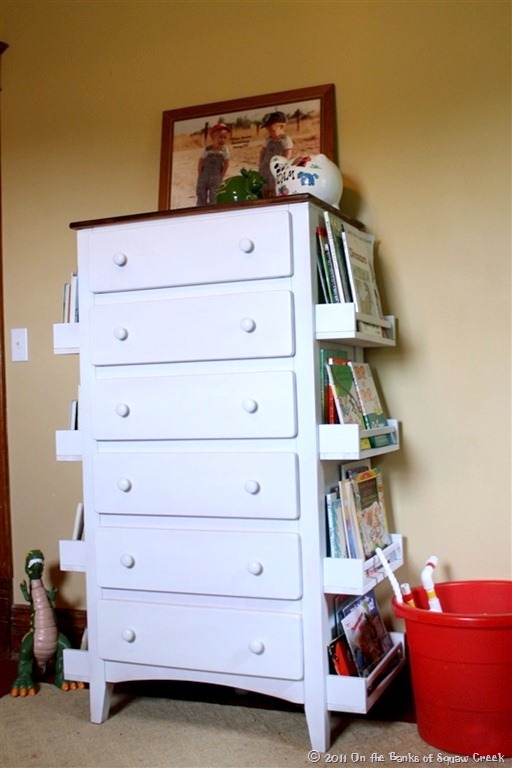 Install  IKEA Spice Rack for Books horizontally on the wall to create a fashionable and space-saving bookshelf, adding a creative touch to your storage solution.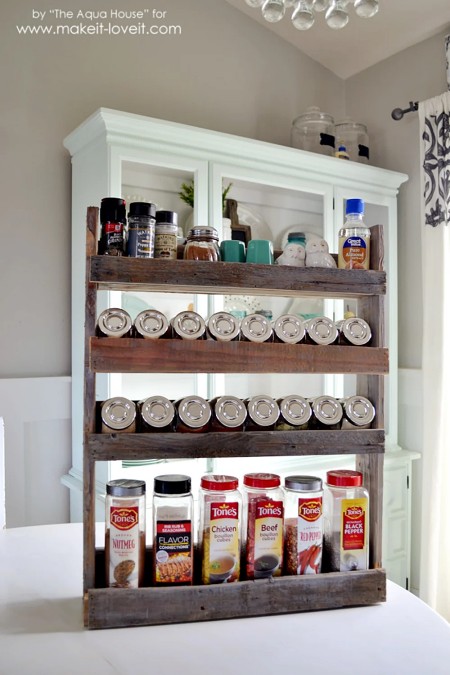 Over the Door Kids' Craft Organizing
Over the Door Kids Craft Toy Storage with heavy duty hanging storage rack.
Wall hanging over the door baskets
Above the Cabinet door baskets
Garage and Outdoor Organization Ideas
Make the most of your garage and outdoor areas with these suggestions: useful racks set on walls. Small-item pegboards. Bin shelving units. Seasonal gear is stored above. Metal tool magnetic strips. bicycle and equipment hooks. Benches with storage inside. Enjoy a space that is organized and useful!
For this Garage storage and organization idea we have money saving tip: you can also get stackable bins and zip ties at Dollar Tree.
Easy Outdoor DIY Toy storage box
Easy Outside Sports Equipment Organization
Other Organization Ideas
There are many other organization ideas available which you can utilize to clean up the clutter.
Label toy drawers like this clothes label inspiration from kids bedroom.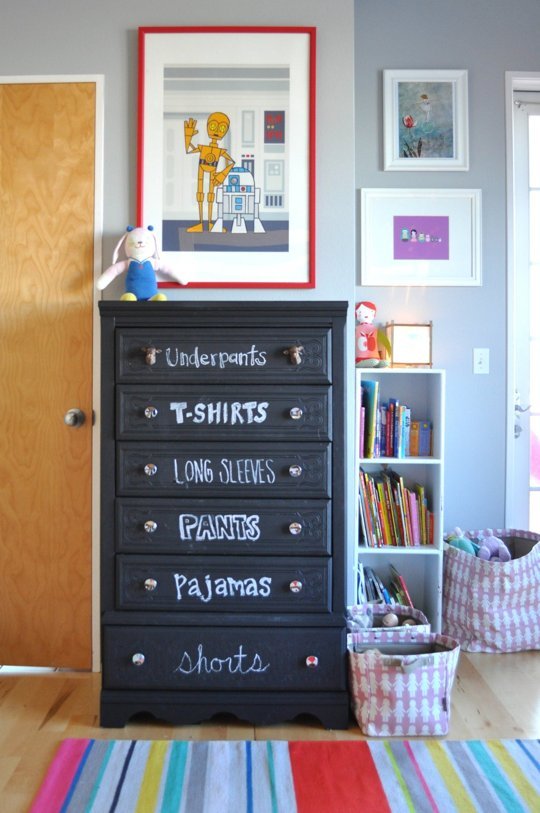 Playroom Organization using Clear Totes
Toy storage for playroom using clear bins
Clear Toy Storage Bags with Drawstrings
Crate Organization Using Cup Hooks
Fabric Laundry Storage Basket for toys
Wire basket Toy Closet Organization
Bath Toy Storage Using Plastic Tubs
DIY Bins Boxes Baskets under five dollars

Play-Doh Carousel: Save money by purchasing these coffee pod organizers from thrift stores; I frequently see them there.
Now you have many easy and cheap ideas for your toy room. It's time to arrange the mess in your kids' rooms, add your personal touches, and give them a comfortable space to play in.
Written by: Alveena Nazir