This post may contain affiliate links. Please see our full Disclosure Policy for details.
Modern kids bedroom organization ideas for any size room and any age kids. Find gender neutral projects that are pottery barn inspired. Ideas are also inspired by crate and kids and west elm. Today's post is about modern kids bedroom organization that involves easy ideas to organize their clothes in the closet, toys, books, and more so that it is not overwhelming to the eyes. These organisation ideas are so simple they can be customized in any space.
Modern kids bedroom organization ideas
This post includes the following ideas:
bookshelves with storage bins
storage bench
using rain gutters for organizing books
using cabinets as art or toys station
trendy furniture for storage
chalkboard as art and for schedules and time tables
use colors to make storage part of decor
multi purpose furniture with bedding and storage shelves/cabinets
use hanging organizers
clear toy storage bag for easy location
moving cart for art supplies, homework stationery or building toys
make a curtain rod shelf
Create bedside pockets organizer
organize kids closet with hanging organizers and drawers
labelled drawers on the dresser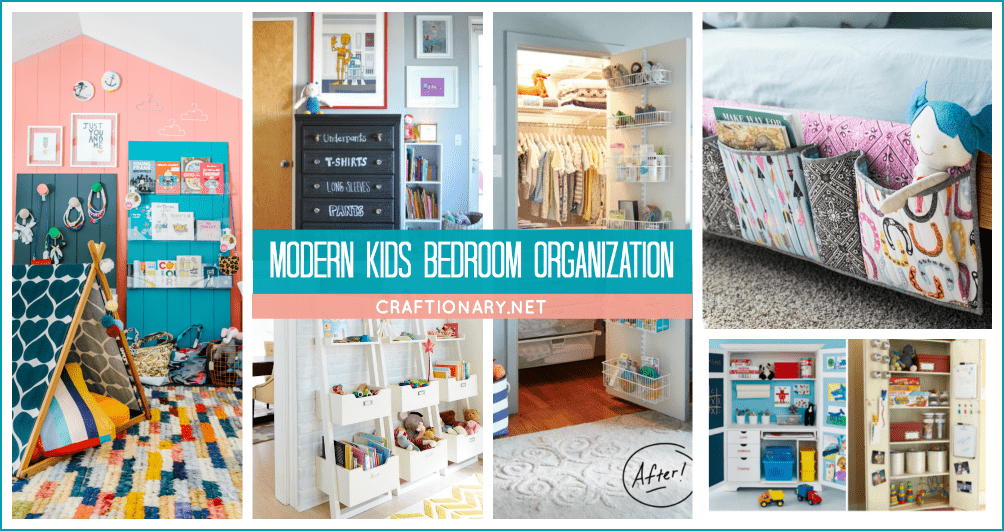 Best of modern kids bedroom
These ideas are grouped as follows:
bookshelf storage ideas for kids bedroom
reading nook and books storage
modern kids bedroom storage solutions
managing toy clutter without playroom
improvise decor into organization modern kids bedroom
organizing shared kids bedroom
Toy storage solutions and toy organizers
modern kids bedroom closet organization
introducing labels to encourage modern kids bedroom organization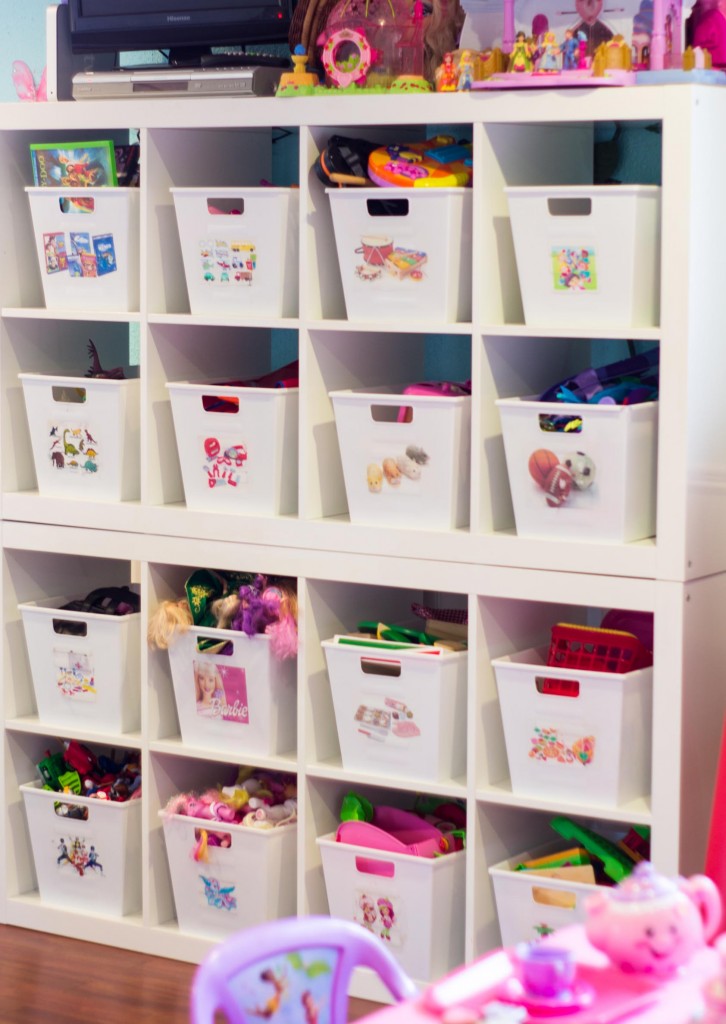 Bookshelf storage ideas for kids bedroom
The most common and practical form of organizing are these popular bookshelves from IKEA. Use plastic boxes or bins with labels and you have a successful system in place via clutter bug.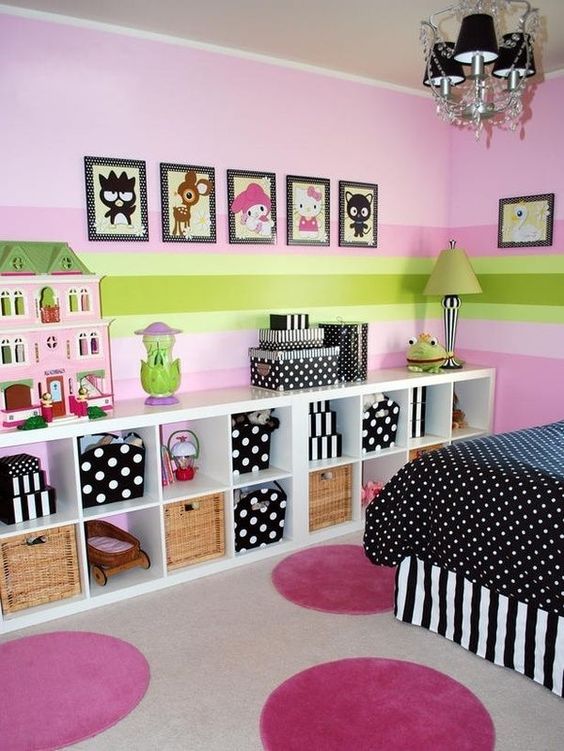 Use bookshelves with bins for storing toys, shelves for lining books and top for play and study related solutions via bhg.
Reading nook with books storage
Turn a window wall into a complete multi-purpose read and play space with shelves for storage and bench for sitting.
Beautiful Kids Room Organizing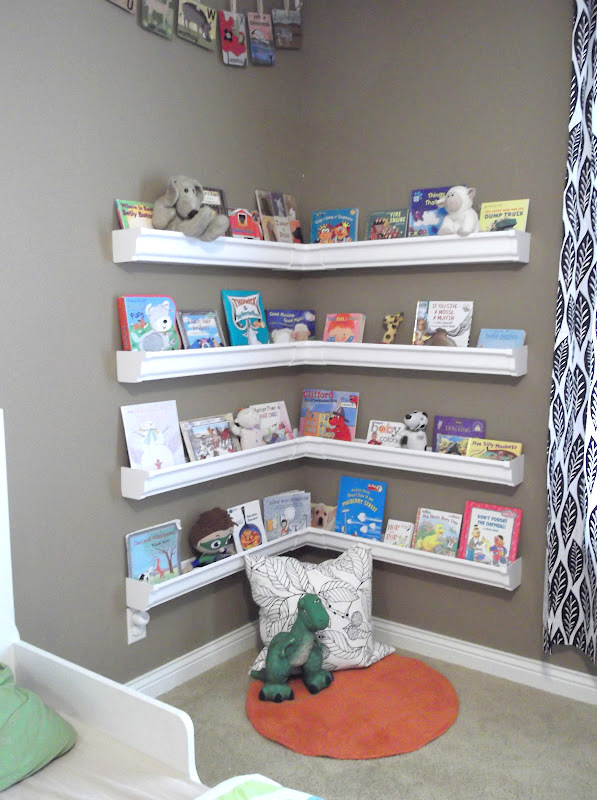 DIY rain gutter books organization and more ways to organize books at best ways to organize books storage solutions.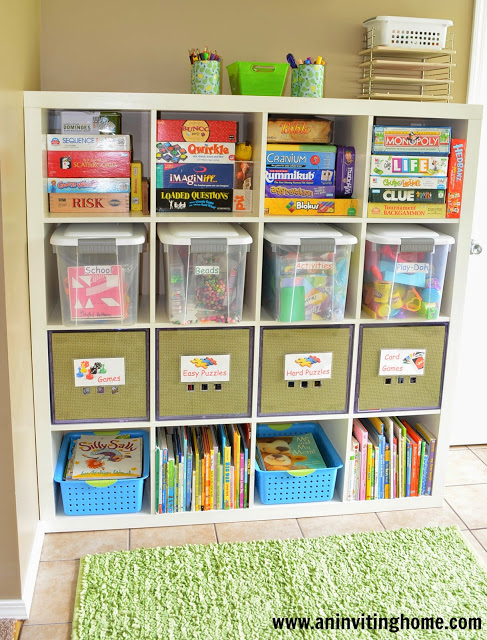 Another bookshelf storing modern kids bedroom essentials that features all the kids must-haves like board games, books, toys, card games, puzzles via an inviting home.
 
Modern kids bedroom storage solutions
Use cabinets and closet space to organize kids art and homework supplies making it easily accessible to them. Cabinets are also a great way to make things disappear when not in use giving a neat and clean impression. This way the room looks tidy and bigger as well. More ideas via bhg at organize kid stuff.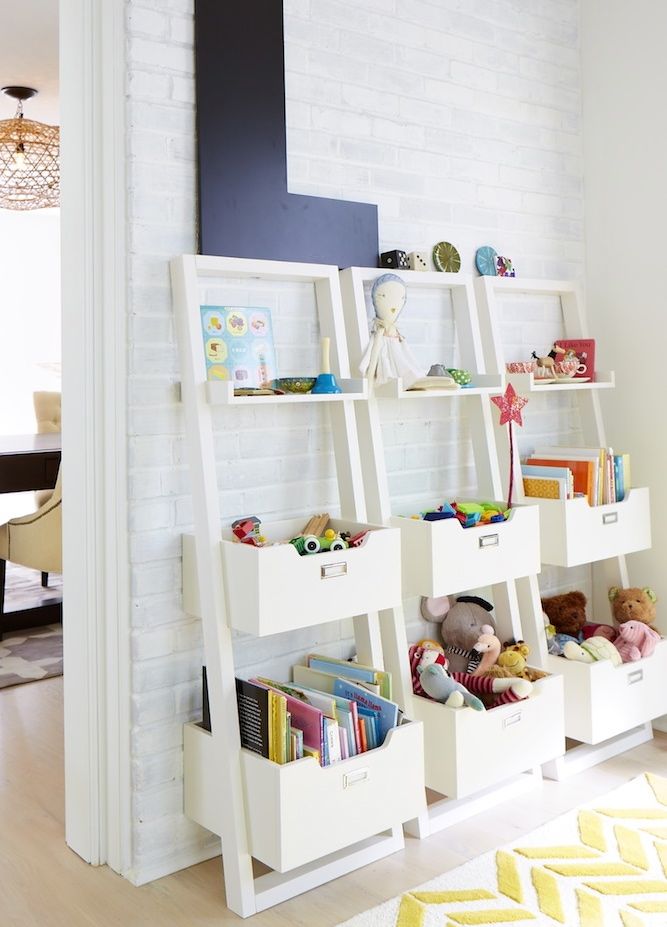 Add statement and trendy furniture in your kids bedroom for storage and organization like this piece inspired by Land of nod.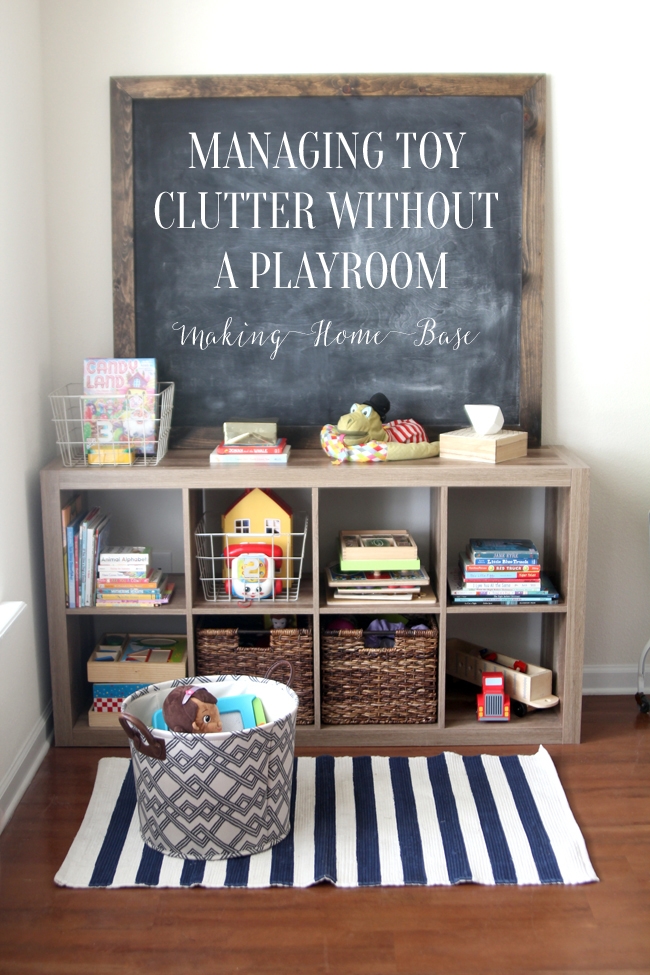 Managing toy clutter without playroom
Not every home has a playroom and it becomes a challenge sometimes to keep the house looking neat and clean.
Use basement or a corner in your home which is separated from formal space to create room
If yours kids bedroom has space utilize the walls and extra space
Use chalkboard or bulletin board to have a schedule or time table for easy managing
Bookshelves are great storage solution for tight spaces
Shuffle toys instead of having everything available all the time
Use the closet for stacking board games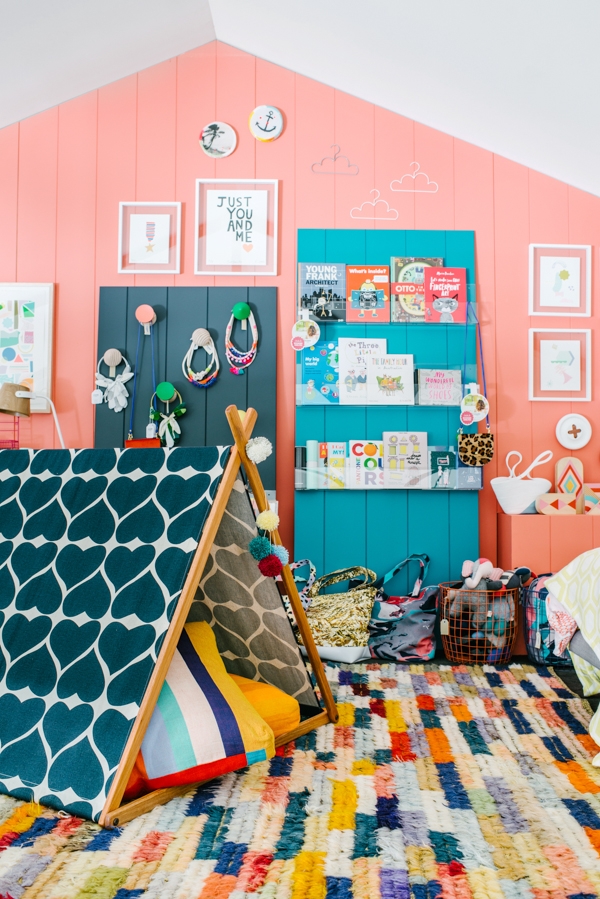 Improvise decor into organization modern kids bedroom
 For whimsy and fun loving kids, add their personality in their space. Use hooks, pallets and color to display and organize things such that they look like bedroom decor. Photo via decor 8 blog.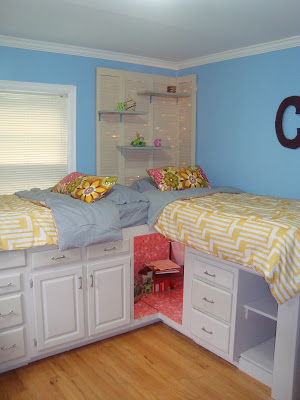 Organizing shared kids bedroom
 Shared bedrooms pose the challenge of space utilization. The idea of having beds on the side leaves enough room at the center of the room for daily activity. Moreover, utilize the space under the bed by having drawers and cabinets making modern kids bedroom organization the prime achievement.
Photo via United pages of Alabama.
Toy storage solutions and toy organizers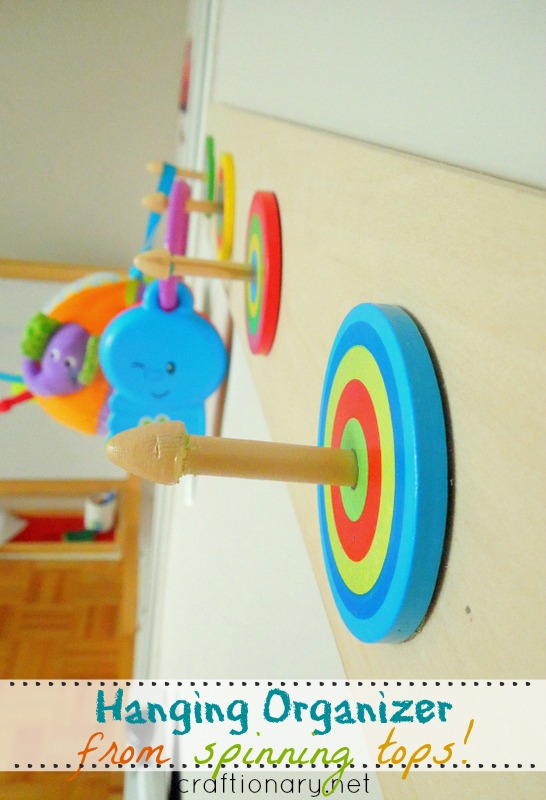 Make a hanging organizer from spinning tops, spinning top hanging organizer.
Make these clear and transparent storage bags with drawstrings for toy storage that makes it easy to recognize. Clear toy storage bag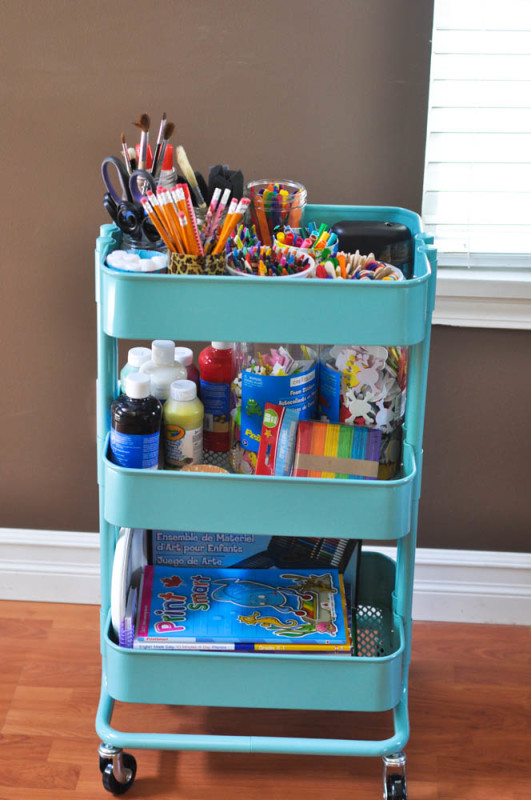 Use a moving cart for kids art and homework supplies. These multi-purpose carts are great for storing in closets and keep the space look neat when things are not in use.
 Make use of the space above the curtain rod for storage or decoration. The display of purse collection looks cool and is a smart way of storing as well. It's a good spot to keep less frequently used supplies. DIY curtain shelf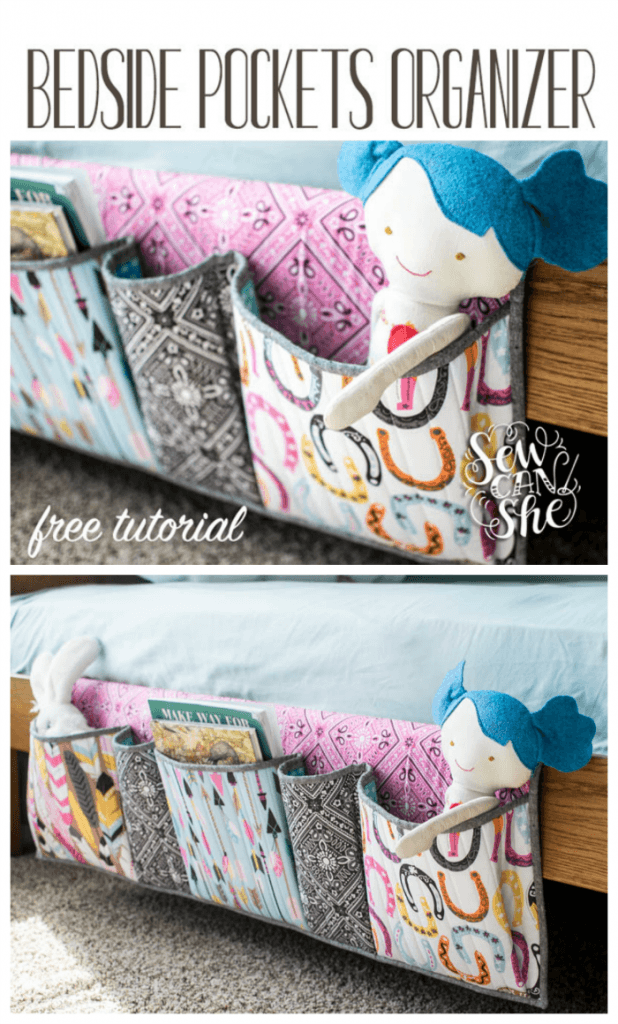 Sew a hanging kids bedside pockets organizer with this free tutorial. A smart solution for bedtime story books and sleep friends organization.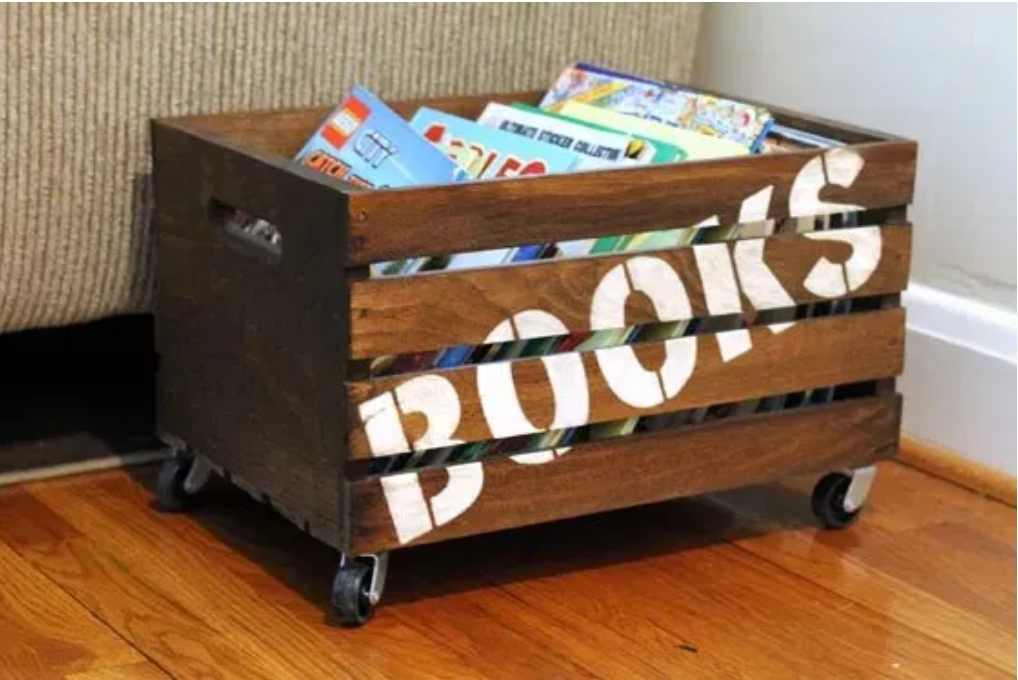 Turn a wooden pallet box into a moving storage for toys, books, games or art.
wooden books storage via craftionary
Modern kids bedroom closet organization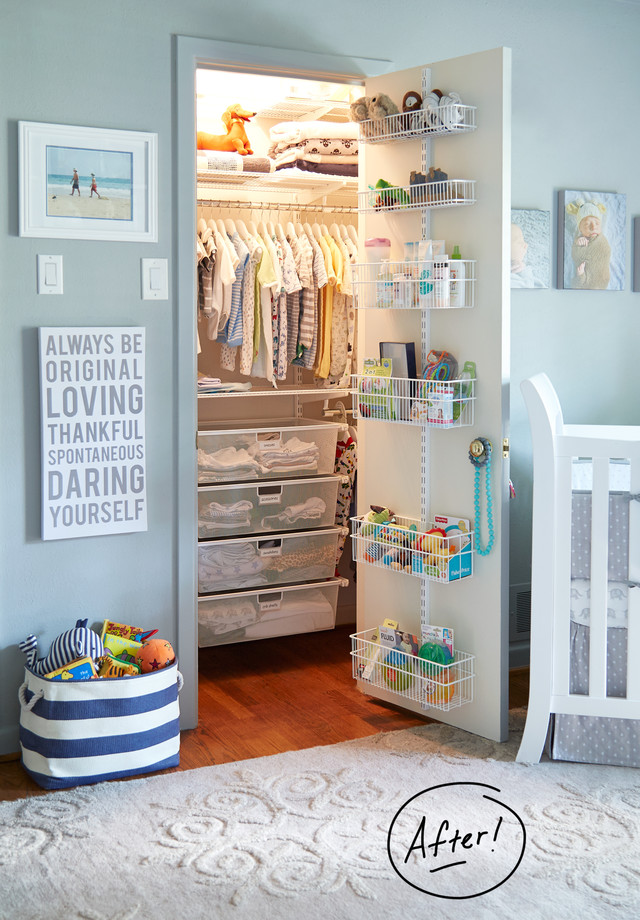 This bedroom closet organization idea fits all age kids. Use drawers and rod for clothes. I love the wire racks that has utilized the door space for other things like undergarments and socks. Lotion, hairbrush and similar essentials can also be placed on these racks for easy access. The top shelf is perfect for storing occasional stuff like towels, bed sheets, swimming costumes or sports gear.  via container store room for baby.
Use this multipurpose door hanging for collection toys like barbies or hot wheels.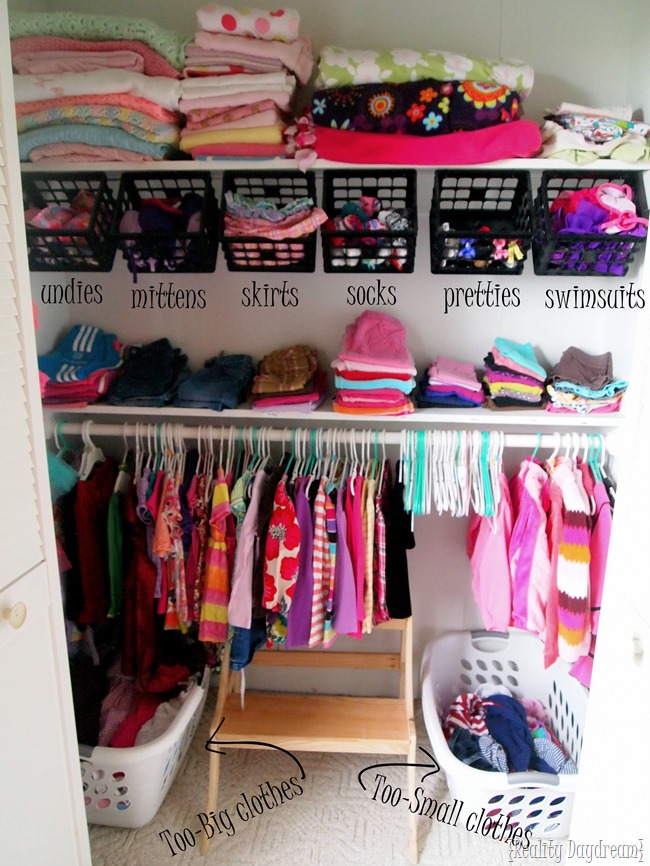 Lots of smart ideas here to organize kid's closet, like:
use small baskets and hang them on the wall with labels
put a small stool or stairs for younger kids to reach their clothes on shelf
use laundry baskets for storing clothes for future that are too big right now
use another one for donating clothes that are too small
Instead of laundry basket I would use storage bags with zipper and transparent material. I prefer that because it keeps clothes dust-free and better organized. Lots of options can be found on amazon.
via nursery closet update organization ideas
Love the glittery curtains at the front of this open closet giving it a princess appeal. If your closet is door less installing a curtain is an easy fix for keeping things out of appearance. Ideas via peahen pad.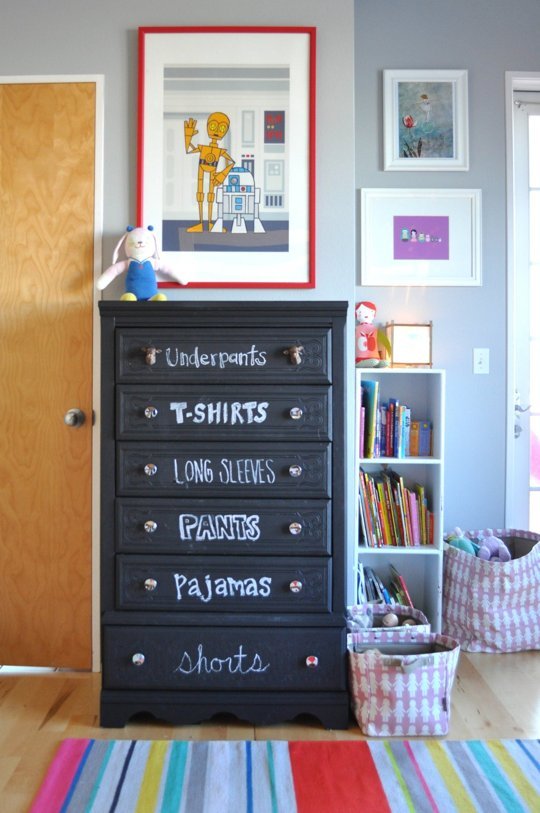 Introducing labels to encourage modern kids bedroom organization
A great way to encourage organization in modern kids bedroom is by introducing a system. Use labels like this chalkboard paint chest of drawers to help kids know where to find what they are looking for! Idea via apartment therapy.
Did you find this post useful or you felt the information is missing? I would love to hear your views on it. Updated 2021: Some links are broken and removed. If you find the original source leave it in the comment.
You will also like: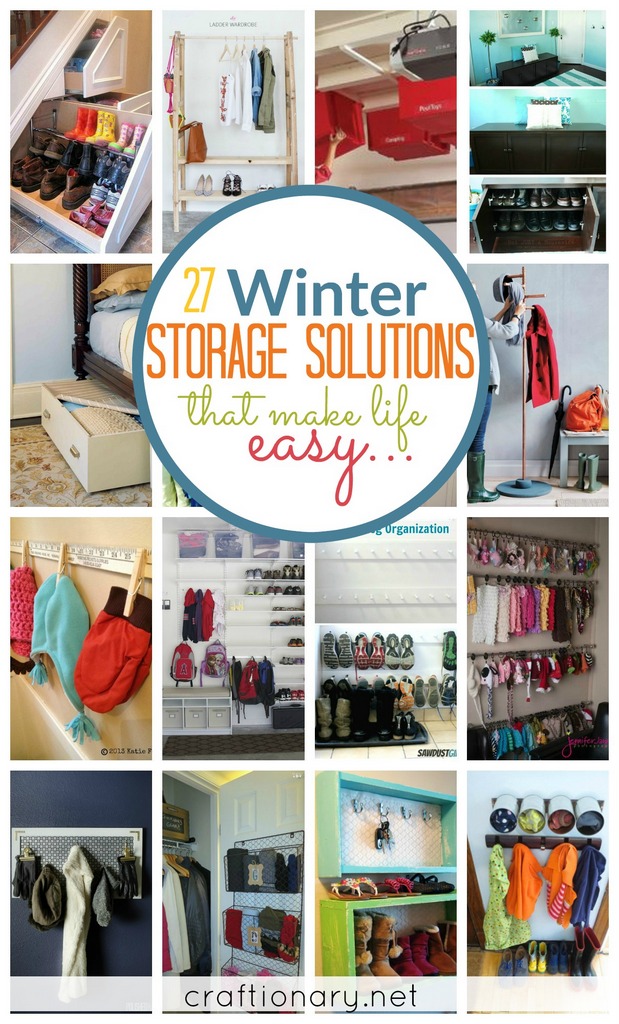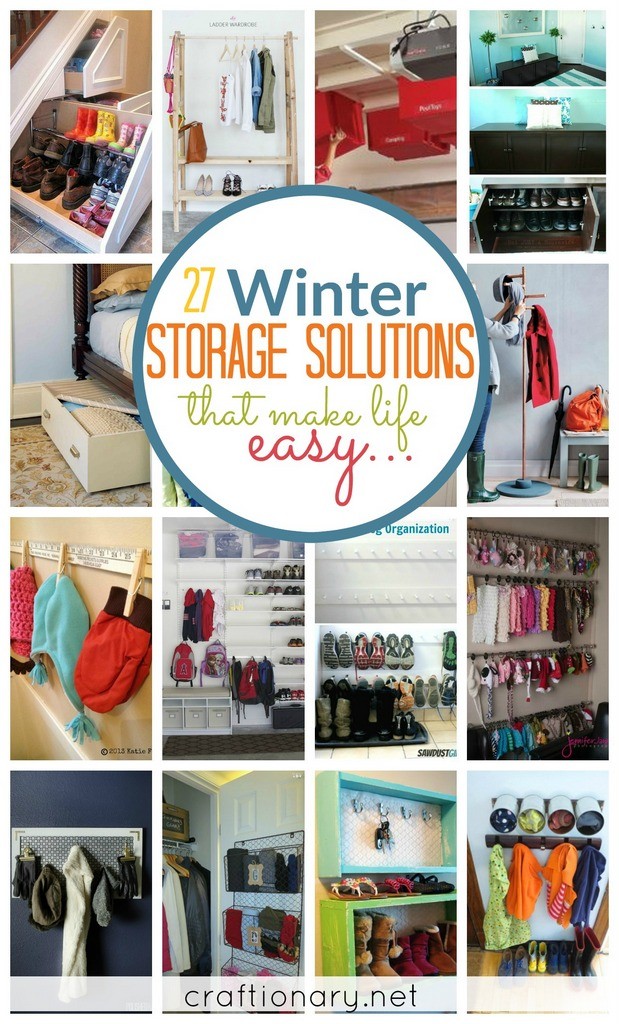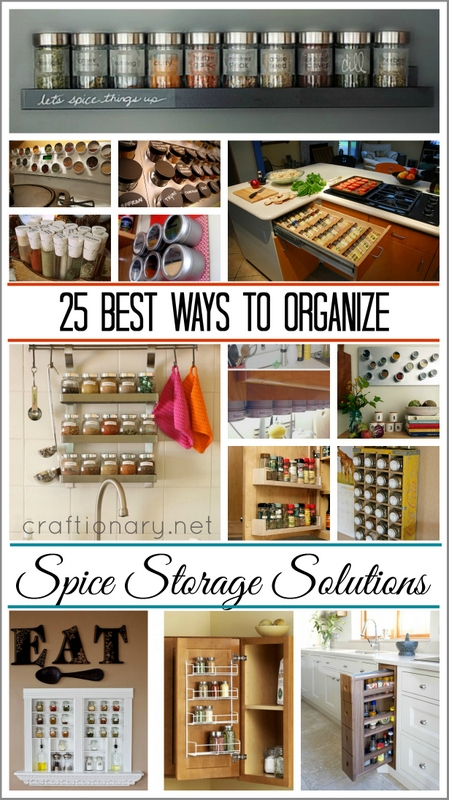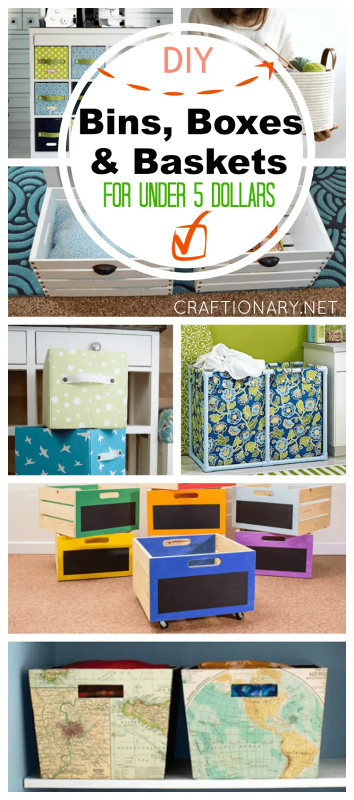 DIY bins, boxes and baskets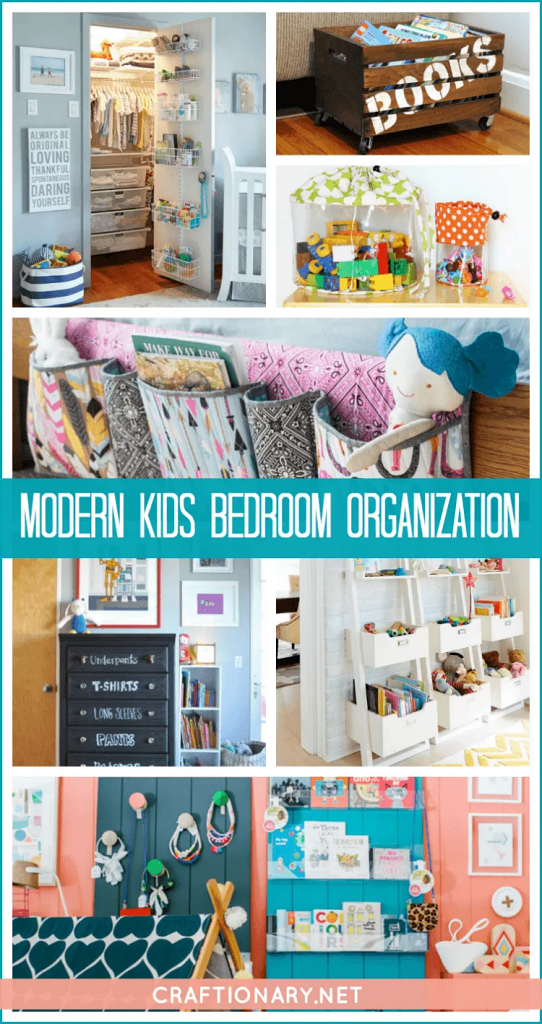 DO NOT COPY, EDIT, SAVE OR PASTE THIS IMAGE. COPYRIGHT OF CRAFTIONARY.NET