This post may contain affiliate links. Please see our full Disclosure Policy for details.
Flowers have always been a favorite topic for artists, and acrylic paint presents a versatile medium for capturing their beauty on canvas. Acrylic painting is a popular kind of art that allows people to express their creativity while also producing beautiful works of art.  If you are a beginner or a professional artist hoping to try something new, producing easy acrylic paintings of flowers can be an interesting and pleasurable experience. Flowers come in various shapes, colors, and textures, making them an excellent choice for beginners to practice their painting skills.
You will also enjoy some of the most interesting pieces of art like Best Painting Ideas on Canvas for Beginners and Easy things to paint on canvas. Before we get started lets learn about some frequently asked questions for flower painting ideas.
FAQ'S
What is the best way to paint flowers?
The best way to paint flowers is to observe their distinctive traits, use light and shadow efficiently, precisely capture their shapes and colors, and incorporate your own creative style and interpretation into the painting. Make sure to have a focal point of your painting and work around it.
How do you paint flowers step by step?
Step-by-step instructions for painting flowers:
Draw the basic shape of the flower for outline.
Consider underpainting to break the whiteness of canvas.
Start by filling the basic colors of the flowers, This will look more like a basic kid's painting.
Once an outline is created, add more details. Keep in mind the direction of light.
Fill in the petals with shades of color and highlights. Let layers dry as you work with it.
Include elements such as veins and texture.
As needed, evaluate and improve the painting.
Allow it to dry and see it from far and observe before working on it again at every interval.
Who made the famous flower painting?
There have been many prominent artists throughout history who have made famous flower paintings. Some of the most well-known flower painters include Vincent van Gogh, Claude Monet, Georgia O'Keeffe, and Pierre-Auguste Renoir. Each artist contributed their own style and interpretation to the genre, resulting in classic and highly acclaimed flower paintings that continue to inspire artists and art lovers worldwide.
What is the easiest flower to paint?
Daisy is frequently the easiest flower to paint for beginners. Its simple design and few petal details result in a perfect pick. Daisies have a round center with white petals, making it easy for beginners to practice basic brushstrokes, color blending, and adding highlights.
What is the purpose of flower painting?
The purpose of flower painting is to capture and express the beauty, essence, and significance of flowers, as well as to elicit emotions, bring joy, decorate rooms, and preserve the fleeting character of these natural miracles.
How do you make a flower painting look realistic?
To make a realistic flower painting:
For reference, look at genuine flowers and take photographs or consider still life painting.
Take note of the light and shadows.
Create a focal point of your painting and make decisions to paint such that it is the most enhaced point. It can be anywhere on the grid of canvas like sides or center.
For depth, use layers and blending of different shades of a color.
Fine details and texture should be added.
Select correct colors and use color mixing guide to assist.
Invest in professional paints and brushes for fine results.
Take a step back and make any necessary adjustments.
How do you Paint a bouquet of flowers for beginners?
Follow these simple steps to paint a bouquet of flowers if you are a beginners:
Draw the basic shapes and layout of the flowers.
Begin with larger flowers, alternating their colors and shapes.
Fill in the gaps with small flowers.
Consider the color balance and contrast.
To bring the bouquet to life, add details and highlights.
How do you paint flowers with brush strokes?
Follow these guidelines to paint flowers with brush strokes:
Make use of different brush sizes and shapes.
Work on various strokes for every petal, such as straight, curved, or flicking motions.
Use different pressures and speeds when painting to add depth and texture.
Layer and mix colors using overlapping strokes.
Experiment to find your own brushwork style.
How do you paint simple roses?
To make simple roses, follow these steps:
Draw the shape and petals of a rose.
Begin with a basic color.
To add depth, use darker colors.
For highlights, use lighter tones.
Add folds and texture as details.
As needed, blend and refine.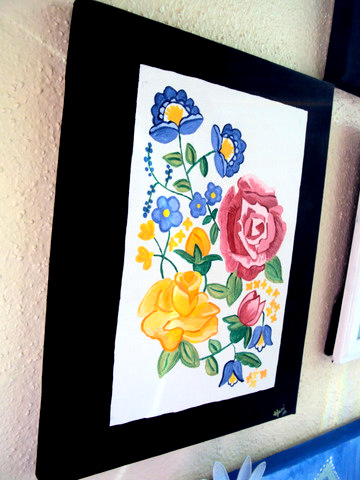 Find detailed instructions to paint roses and highlight them with basic acrylics for the first time.
How do you Paint simple flower petals?
To paint basic flower petals, follow these steps:
Begin with creating a base color for the petals.
To make the petals, use curved brushstrokes.
To add depth to the base color, use darker colors.
For highlights and dimensions, use lighter tones.
Blend colors to create smooth transitions.
Repeat the process for each petal, changing the shapes and colors as required.
What kind of paint brush to use on flowers?
When painting flowers, try using the following paint brushes:
Note that normally flat brushes are used to paint with acrylic paints for best results.
What is the one stroke painting technique?
One-stroke painting is a method that generates shade and highlights patterns by dumping a brush with several colors and painting with just one stroke. It is frequently used to create flowers, leaves, and other decorative components.
Do I draw the flowers before painting?
It's customary to sketch the flowers before painting them. It helps in the composition, proportions, and placing of the flowers on the canvas, acting as guide throughout the painting process. Use a charcoal pencil to draw on a underpainted canvas. Underpainting of a painting is normally in contrast to enhance the colors of your final painting. However, underpainting is not every artist's choice. It is normally a choice to reduce the whiteness of the canvas and allow artist to paint with comfort.
Flower Painting artists
Here are some well-known acrylic flower painting artists to look up to:
Angela Anderson: She is well-known for her step-by-step acrylic flower painting instructions as well as her vivid floral artwork.
Marian Jackson: Marian Jackson specializes in realistic acrylic flower paintings and offers in-depth training and courses.
Cinnamon Cooney (The Art Sherpa): offers instructional videos on her YouTube channel for painting acrylic flowers that are ideal for beginners.
Birgit O'Connor: An expert in loose and expressive floral paintings with acrylics, she gives online classes and valuable publications.
Jane Font: A painter who specializes in colorful and abstract acrylic flower paintings with expressive brushwork and powerful settings.
Easy Acrylic Painting of Flowers for Beginners
Acrylic painting is an excellent medium for beginners to develop their artistic side and create stunning works of art. Flowers, with their brilliant colors and organic shapes, are a favorite subject for beginning painters. Even if you have little to no painting experience, you may use these simple acrylic painting techniques to produce lovely flower paintings. So take your paintbrush and let's begin!
Flower Painting Techniques
Here are some techniques which are helpful for painters:
Wet-on-wet mixing for soft blending.
Dry brushing for texture.
Adding depth by layering.
Glazing for brightness – for non-yellowing glaze use glazing medium or use cadmium red or yellow ochre in light hue for rustic glaze.
Impasto creates a raised texture and simply means paint applied thickly. Simply mix with any acrylic paint.
Sgraffito on panels and boards by applying and scratching different layers of paint to create dimensions.
Color mixing to achieve the desired hues.
Brushwork for the petals.
Blending for effortless transitions.
Highlighting and shading to add realism.
Materials Needed
Flower painting materials required:
Basic Acrylic paints in a variety of colors or Winsor & Newton professional quality tubes. For a budget friendly artist quality paint try Mont Marte Paint Set. Basic colors you need as a beginner at acrylic painting of flowers on canvas include titanium white, quinacridone magenta, ultramarine blue, phthalo blue, titanium buff, cadmium orange, burnt amber, cadmium red, phthalo green, sap green, raw sienna, cadmium yellow, and yellow ocre.
Paint Brushes of various sizes and shapes
Canvas or a painting surface such a wood panels or watercolor book.
Color mixing palette or disposable palettes.
Container for water – can be a cup, bowl, or a disposable yogurt container or food storage bowl.
To clean brushes – soak your brushes in a water and liquid dishwashing detergent solution and rinse it with clean running water afterwards. Carefully smooth the bristles of the brush to remove any residue with paper towels or soft cloth.
Optional: Easel for more comfortable painting.
Easy and Simple Acrylic Flower Painting Ideas on Canvas
There are some easy and simple acrylic flower painting ideas; which you can use to paint on canvas even if you have never painted before. Think about how you want your painting to be, you can paint a center painting of flower, a focused small portion of a flower, a whole landscape of flowers or even an abstract interpretation from a picture of flowers. Start with the choice, sketch, and start painting.
Lotus Flower Painting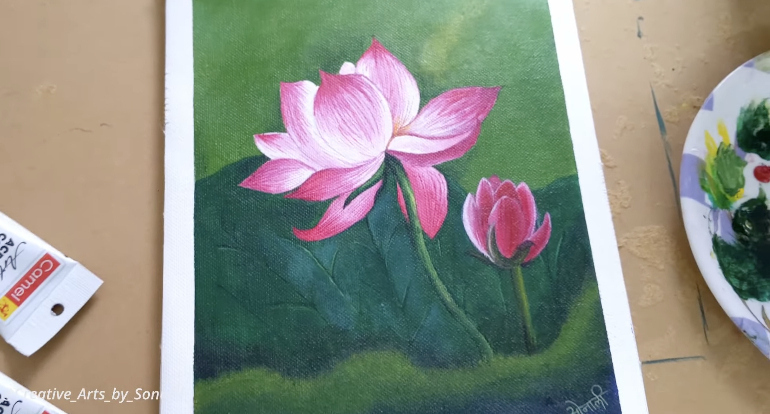 Yellow  Flower Painting: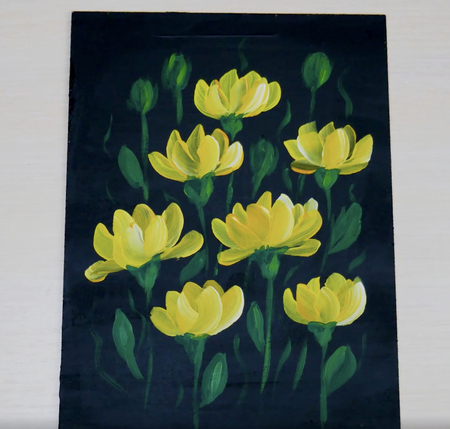 Blue Flower Painting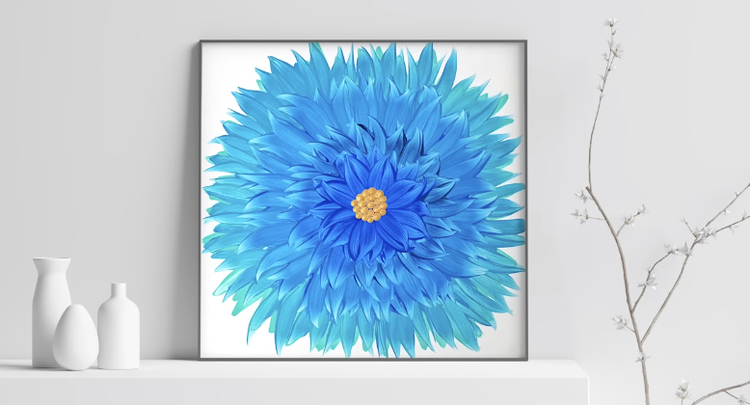 Abstract Flower Painting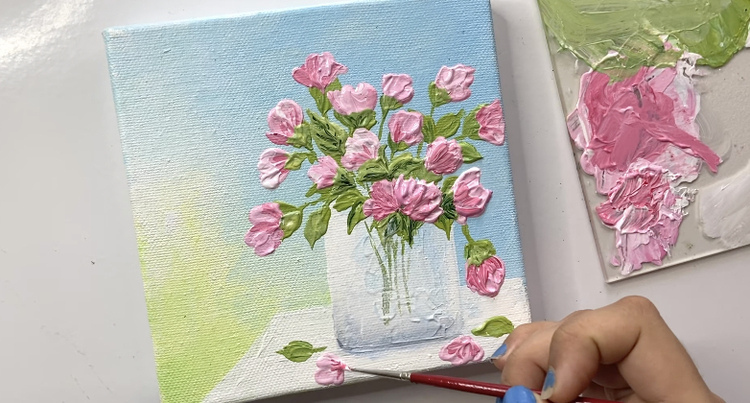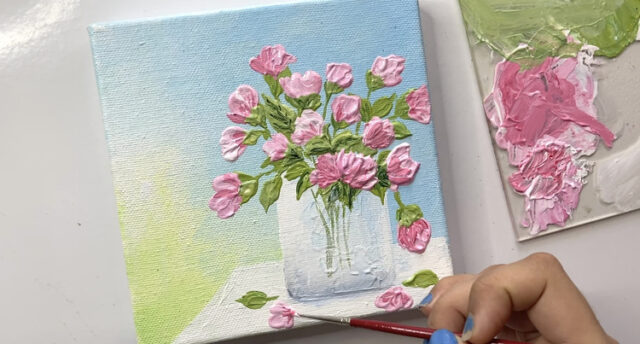 Red Flower Painting
Purple Flower Painting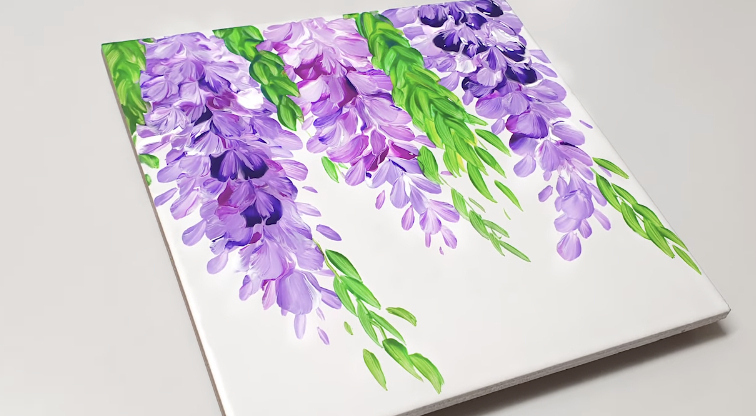 Famous Paintings of Flowers

Flowers have long been a popular artistic subject, appealing to artists with their beauty, colors, and symbolism. Throughout history, countless prominent artists have created gorgeous flower paintings that have left an eternal impression on the art world. Here, we have added tutorials for you. So, you can make these beautiful paintings with simple DIY tutorials. These famous paintings include Sunflower, sunflower field, pink flower, paintings of painters like Frida Kahlo, Vincent Van Gogh, Andy Warhol, Georgia O Keeffe, Henri Matisse, William Morris, Takashi Murakami and Poppy Flower Painting.
Sunflower Painting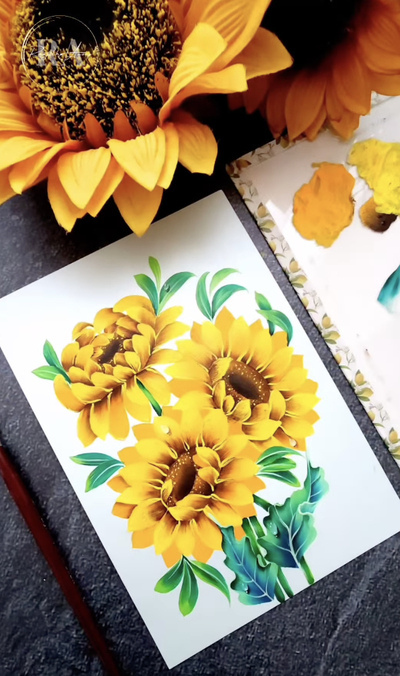 Sunflower Field
Pink Flower Painting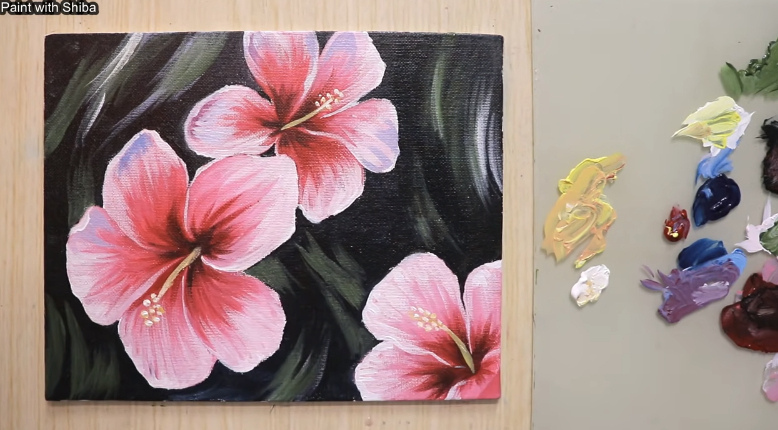 Frida Kahlo Flower Painting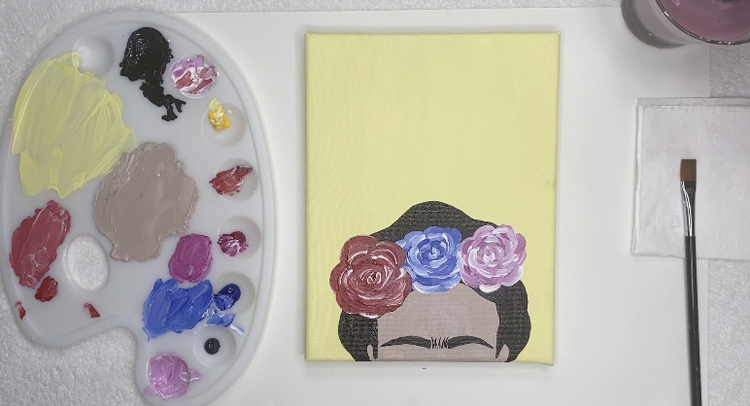 Vincent Van Gogh Flower Painting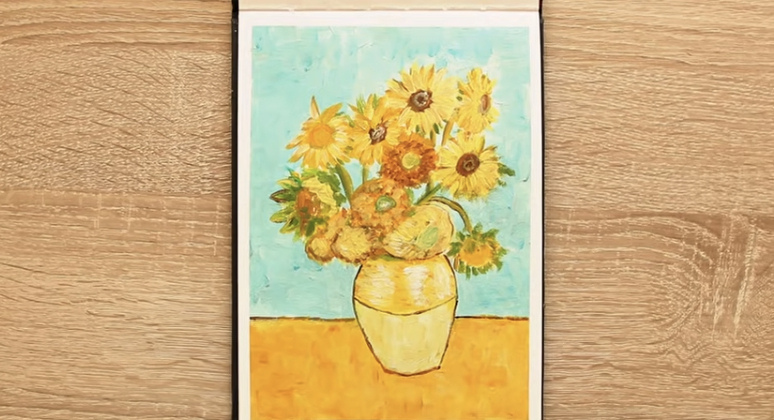 Andy Warhol Paintings of Flowers
image https://www.youtube.com/watch?v=eStb4iDqTEY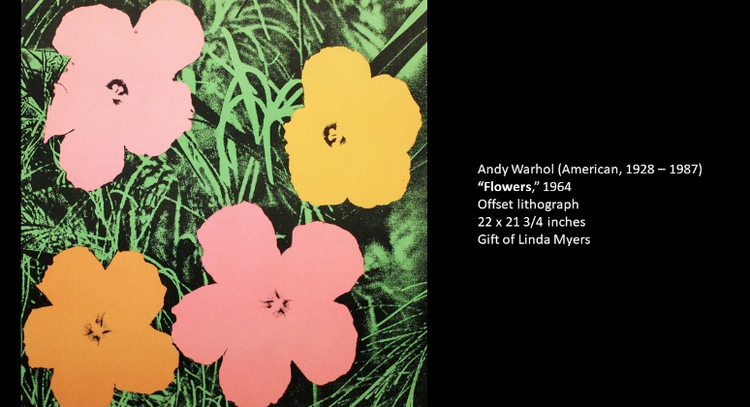 Georgia O Keeffe Paintings of Flowers
Henri Matisse Paintings of Flowers
William Morris Painting of flowers
Poppy Flower Painting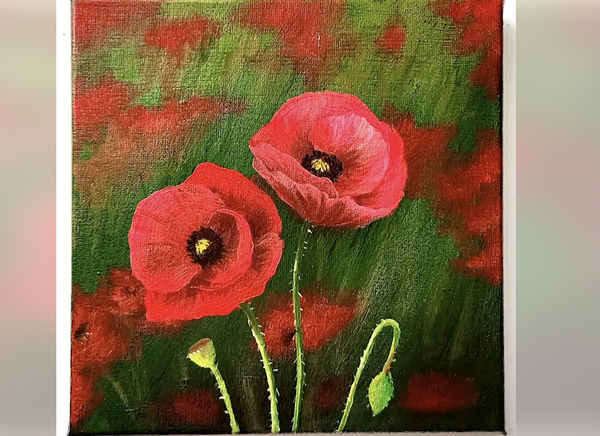 Takashi Murakami Flower Painting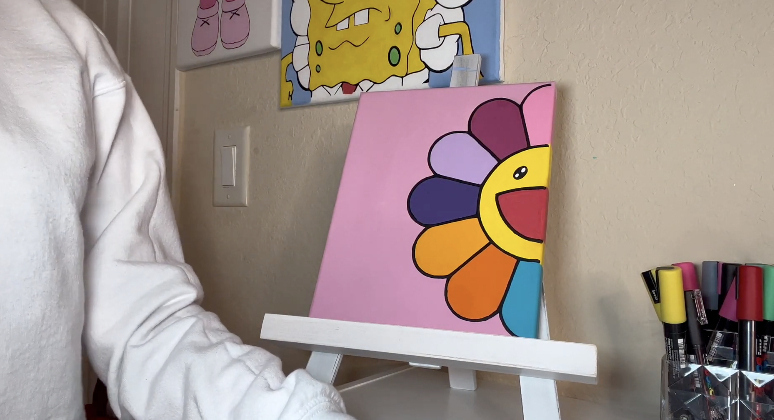 Wild Flower Painting Ideas

Wildflowers have a unique fascination due to their natural beauty and brilliant colors. The spirit of these fragile blooms is captured in wildflower paintings, which bring their beauty to life on canvas. From delicate daisies to Magnolia and Japanese flowers, these artworks create a sense of freedom and the wild beauty of nature.
White Flower Painting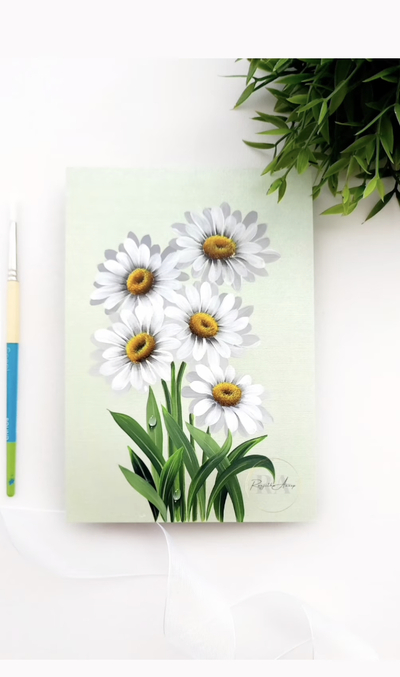 Magnolia Flower Painting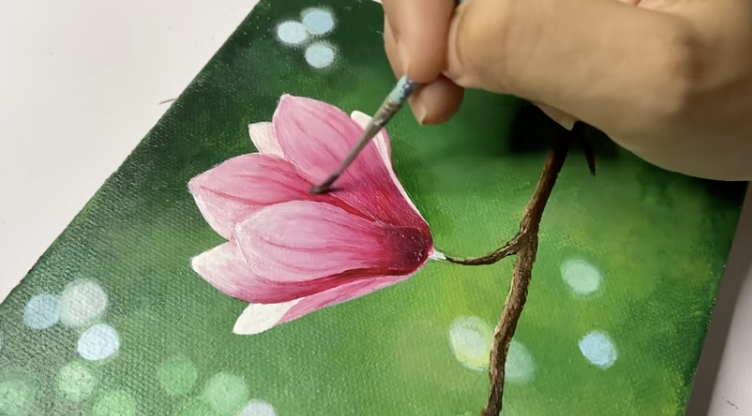 Japanese Flower Painting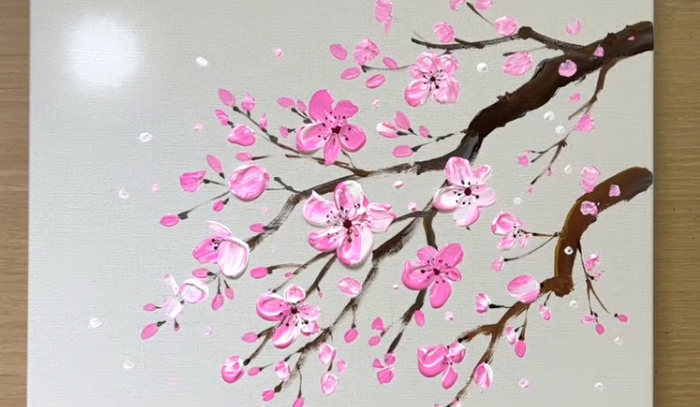 Vintage Flower Painting

Vintage flower paintings have a timeless quality of old and antique style, displaying the beauty of the bygone ages. These vintage and antique artworks reflect the beauty of flowers with a nostalgic touch. The exquisite brushwork, muted tones, and precise details transfer us to a more graceful and elegant era.
Flowers in Old Vase
Acrylic Pour Painting Art
Acrylic Painting Looks Like Stained Glass

Large Paintings of Flowers Ideas

With their grandeur and scale, large flower paintings create a striking and fascinating statement. These gigantic artworks highlight the fine features of flowers, immersing viewers in a world of vivid colors and beautiful beauty. They become focal points, transforming any place into a floral paradise. You can add charm to your house by creating these beautiful large flower painting by following the DIY tutorials.
Hydrangeas painting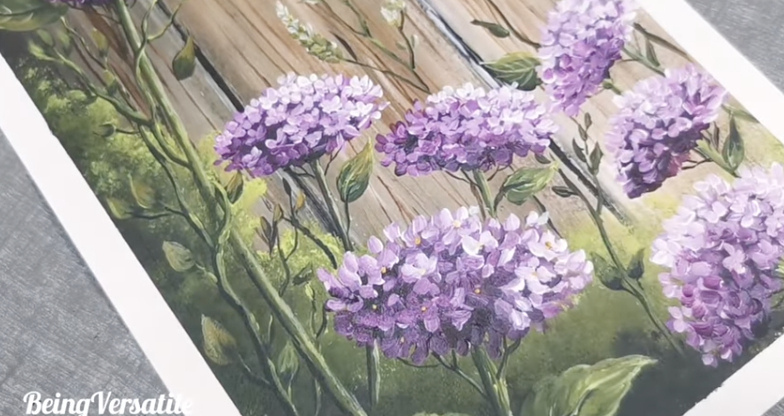 Water Lily Flower Painting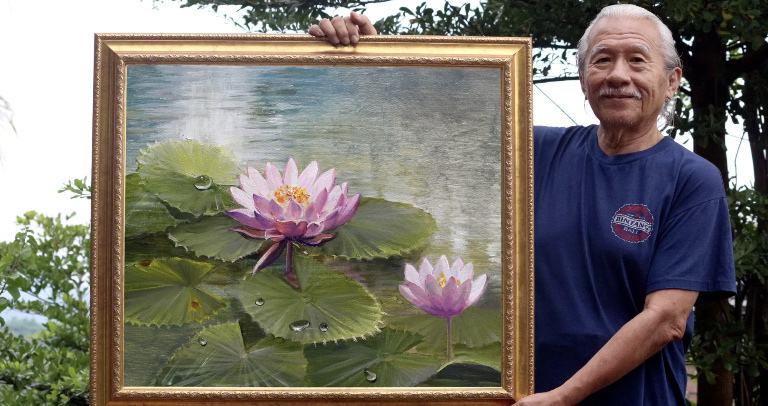 Large Rose Painting
Fork Flower painting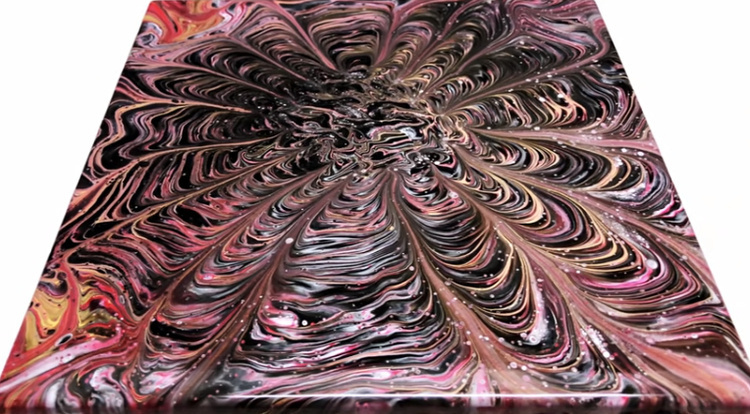 Pallete Knife Flower painting Tutorial
Palette Knife Painting Tutorials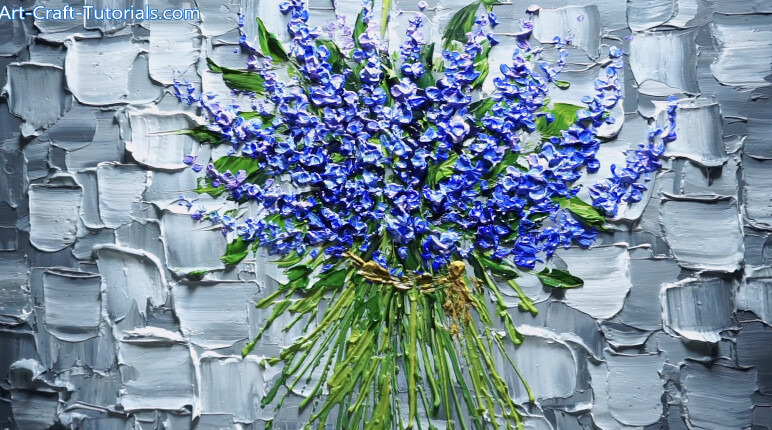 Gouache Flower Painting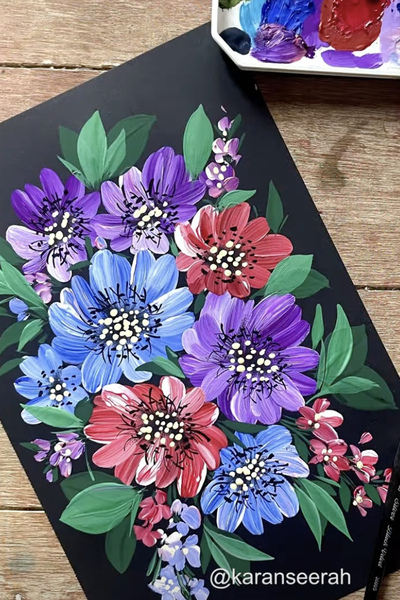 String Flower Painting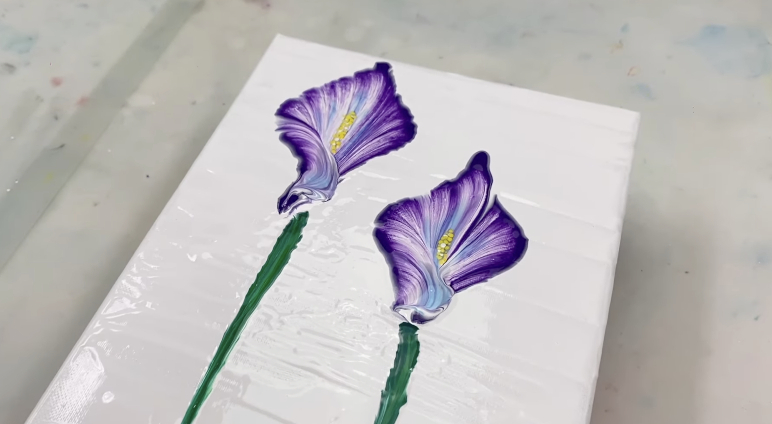 Colorful Flower Painting on Canvas

Black and Gold Flower Paintings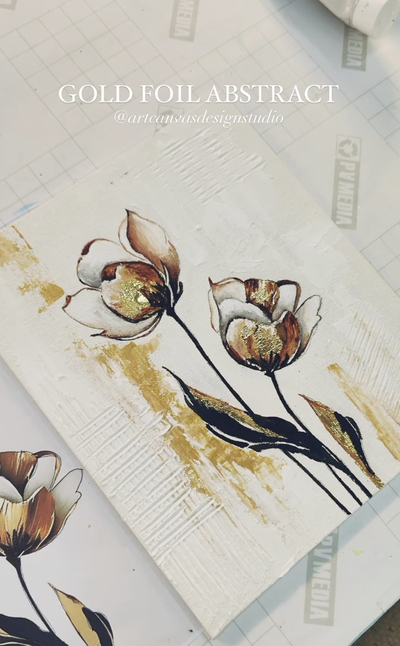 Dutch Flower Painting
Textured Flower Painting

Textured flower paintings offer a tactile touch to the canvas, bringing the flowers to life with texture and depth. These artworks offer a mesmerizing interplay of material and color using wide brushstrokes, palette knives, or different media methods, heightening the visual and sensory experience.
Chinese Brush Flower Painting
Acrylic Pour Stained Glass Flowers on Canvas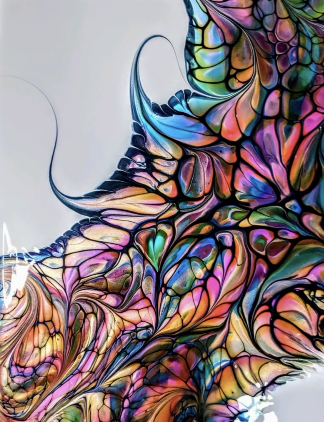 Spring Paintings of Flowers

Spring flower paintings express the joy and energy of the season, honoring nature's budding beauty. These paintings showcase a variety of floral blooms, ranging from peonies to brilliant tulips, highlighting the freshness and regeneration that spring provides. Spring flower paintings offer a sense of new beginnings and enthusiasm with their vibrant colors and unique charm.
Butterfly on Flower Painting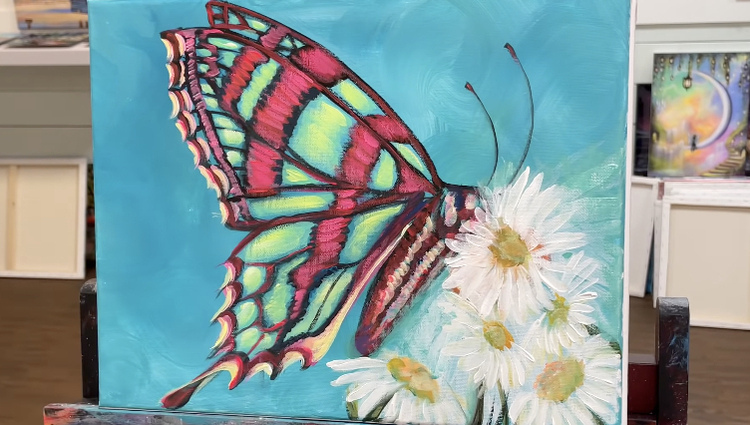 Bluebonnet Flower Painting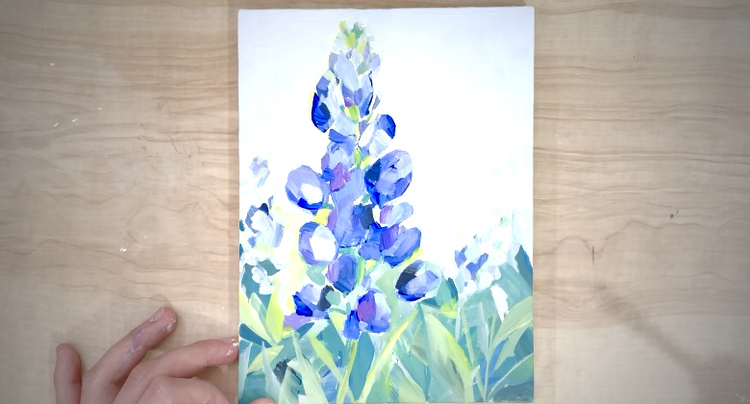 Small Flower Painting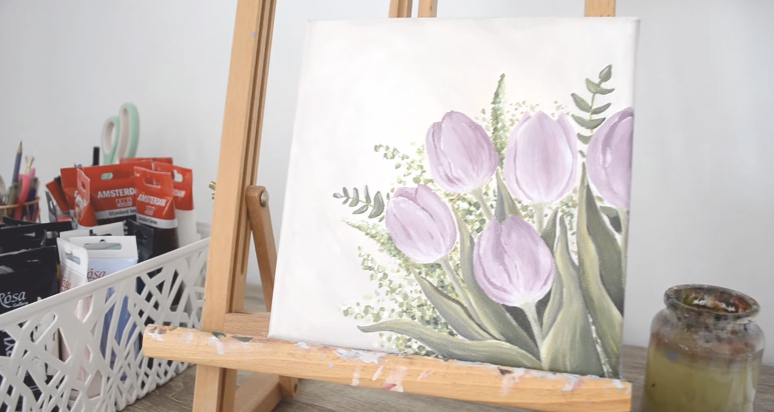 Carnation Flower Painting
Tropical Flower Painting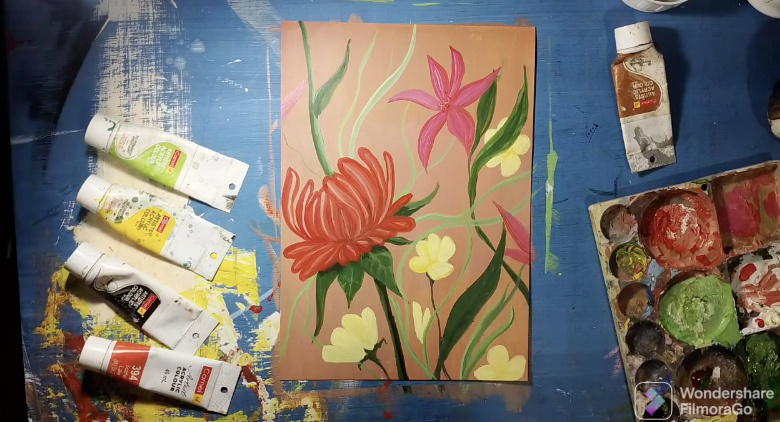 Peony Flower Painting
Single Flower Painting
Cute Flower Painting Ideas
Cute flower painting ideas provide a touch of sweetness and charm to your artwork. From lovely floral creatures to whimsical garden sceneries, these ideas mix lively colors and innovative accents to make your paintings irresistibly cute. Allow your creativity to grow with these wonderful and touching flower painting ideas.
Hawaiian Flower Painting Ideas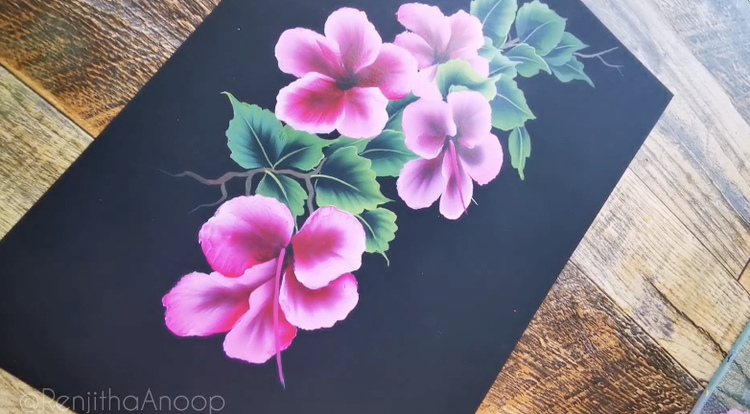 Balloon Flower Painting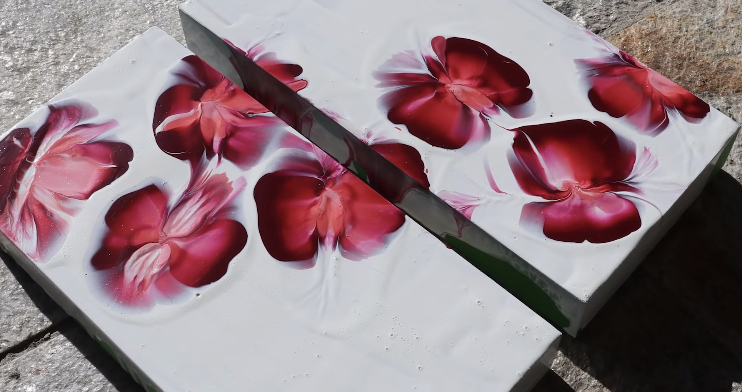 Tangled Flower Painting
Chinese Bird and Flower Painting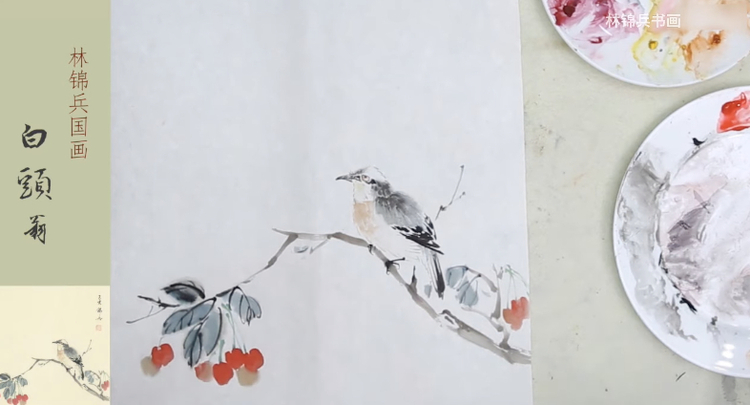 Korean National Flower Painting
Dog Flower ( Snap Dragon) Painting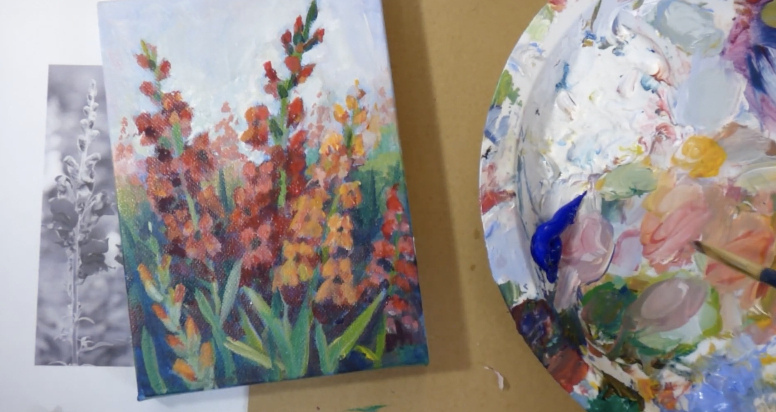 Painting of Flower in a Vase
Modern Flower Painting Ideas
Painting modern flowers is a fresh and contemporary approach to floral art. These artworks use bright colors, abstract forms, and unexpected compositions to create visually striking and one-of-a-kind creations. Modern flower paintings add vibrancy and originality to the typical topic of flowers through novel techniques and aesthetic expression.
Still Life painting of Flowers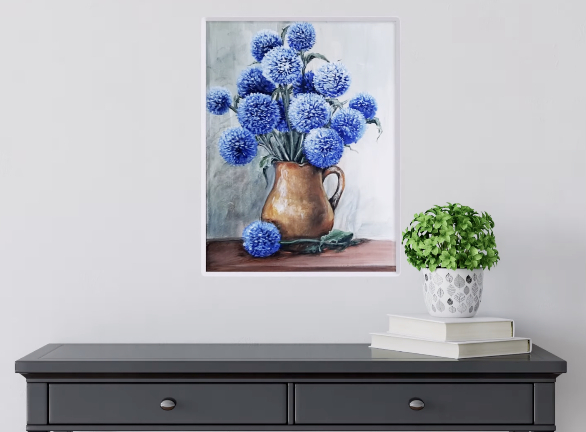 Painting of Flowers and Fruits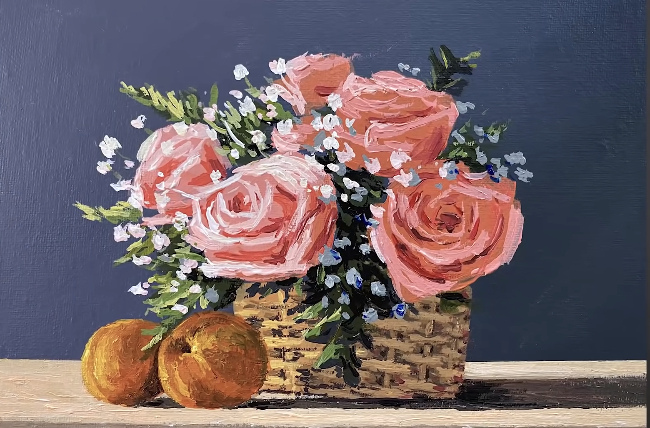 Painting of Flowers in Basket
Painting of Flowers and Plants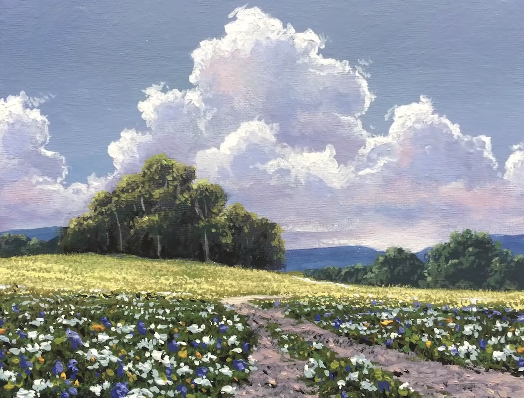 Botanical Painting of Flower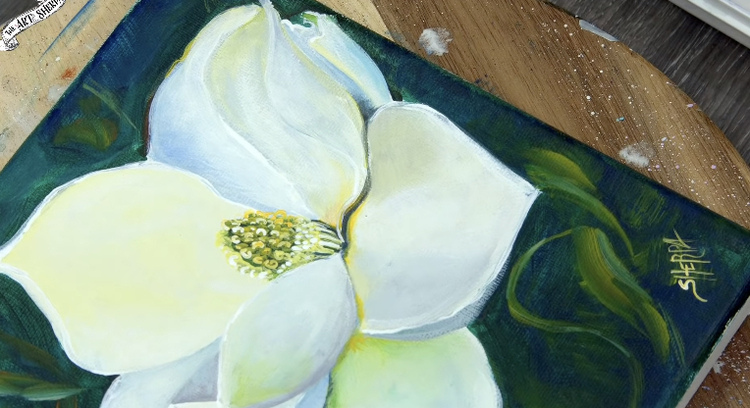 Now you have many DIY flower painting ideas on canvas with acrylic paints to start with. It is the time to make a beautiful painting of your choice and give it your own touch. If you want to hang your paintings of flowers at home, then; you must consider your furniture and interiors and choose colors accordingly.
Author: Alveena Nazir