This post may contain affiliate links. Please see our full Disclosure Policy for details.
I had so much fun going through the party last week  I found 10 smart home projects.
And the good news is that they are low on your budget.
10 Smart Home Projects
Let's have a look at these:
Make a craft desk with cabinets and wood boards.
DIY craft room wood table via lets get crafty.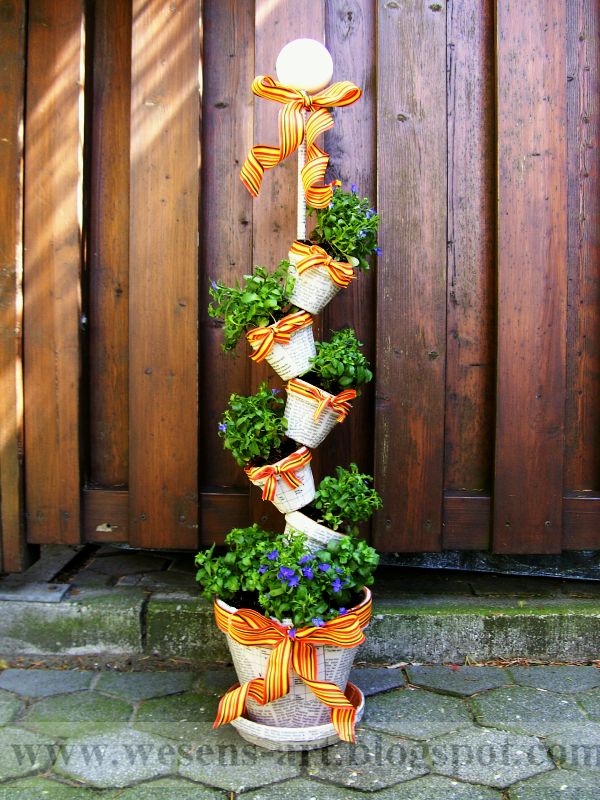 Decoupage newspaper on pots. And use rod to make this decorative planter. I love the use of ribbon on it too!
DIY paper decorated planter tutorial
Hot glue gemstones on a scarf. So cute!
DIY embellished gemstone scarf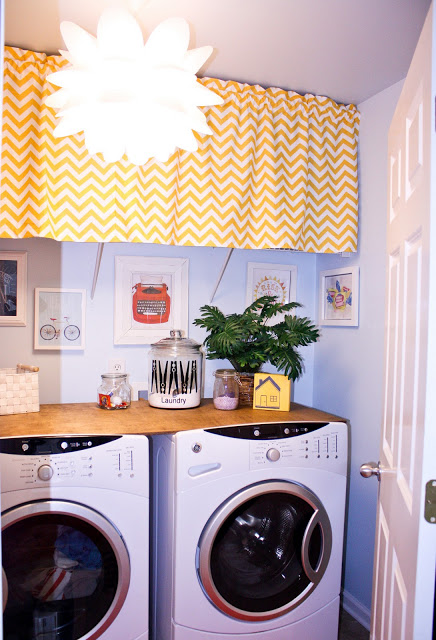 I love how this girl used a curtain to hide the racks! And all the cute details are so eye catching.
DIY easy laundry room organization
Stencil and stain a wooden canvas with your favorite quote.
DIY stained painted canvas tutorial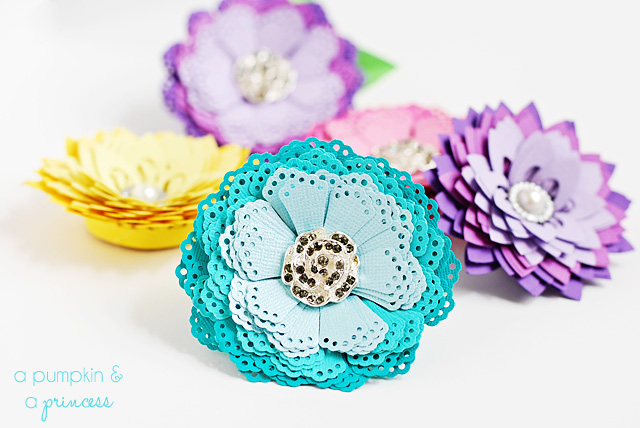 Use decorative paper punches to make these beautiful flowers.
I love this tutorial to use gel medium to transfer any printed image to wood. So many creative possibilities.
How to transfer image to wood?
Turn not so pretty thrift store findings into pretty decorative pieces with rub and buff.
Rub and buff old decoration items
Spray paint twigs and decorate them with washi tape. Such a cute idea!
Washi tape spring twig tree via lemon tree dwelling
I am loving this stone patio so much. There is a detailed and easy tutorial to make this by Taryn.
How to install stone patio? via design dining diapers
You will also like:
Interesting Handmade DIY projects
Interesting handmade DIY projects
Clever ideas for home on a budget
DIY small home projects with big impact
Looking for more great ideas?
Check out tutorials in the category DIY PROJECTS.
Please note some links were broken and therefore removed. If you find the original source please leave us a comment.