This post may contain affiliate links. Please see our full Disclosure Policy for details.
We are having so much fun making cute Winter crafts. Today I am sharing with you an easy and cute popsicle sticks Rudolph. Kids love everything about Christmas and hence crafting with kids for Christmas, Winter and Holidays has it's own special essence. Earlier this month I share tutorials to make Olaf – the snowman and Santa Claus. Popsicle stick figures can be used for decorating Christmas tree and mantle. You can also use them as tree ornaments, hang them on garland or stick them on stockings. Popsicle sticks Rudolph, Snowman and Santa also make cute handmade gifts for the teachers. Great special and unique Holiday gift by the kids for the receiver.
Popsicle sticks Rudolph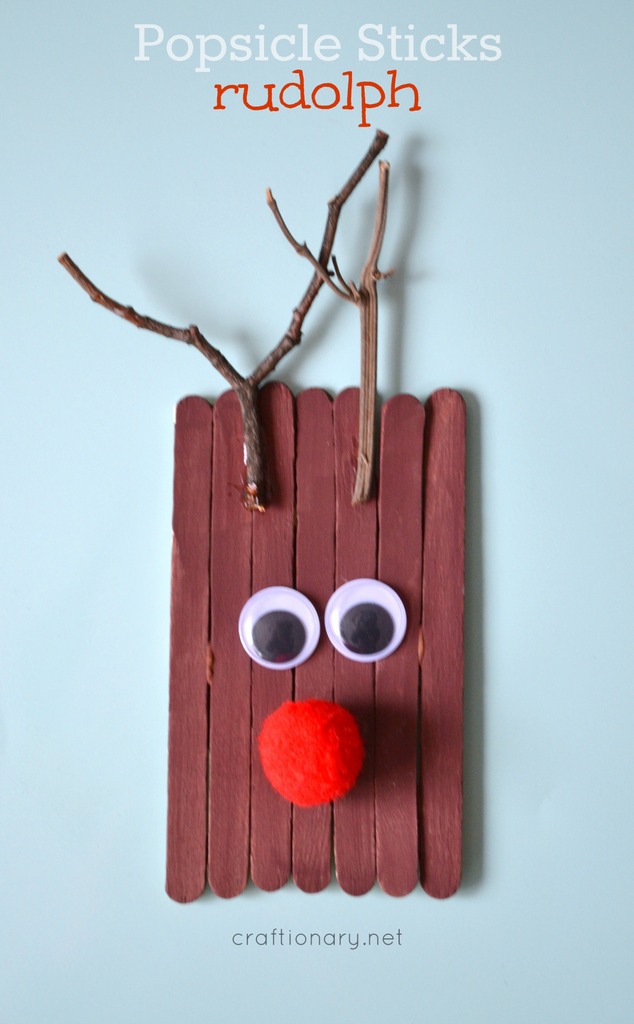 DIY Rudolph tutorial
To make this you will need popsicle sticks and hot glue to first make the base or face of Rudolph.
I aligned 7 popsicle sticks and used to more popsicle sticks, cut to the width of the base or face. With some hot glue I stick them across.
And let it dry.
Then I painted it brown using acrylic paints.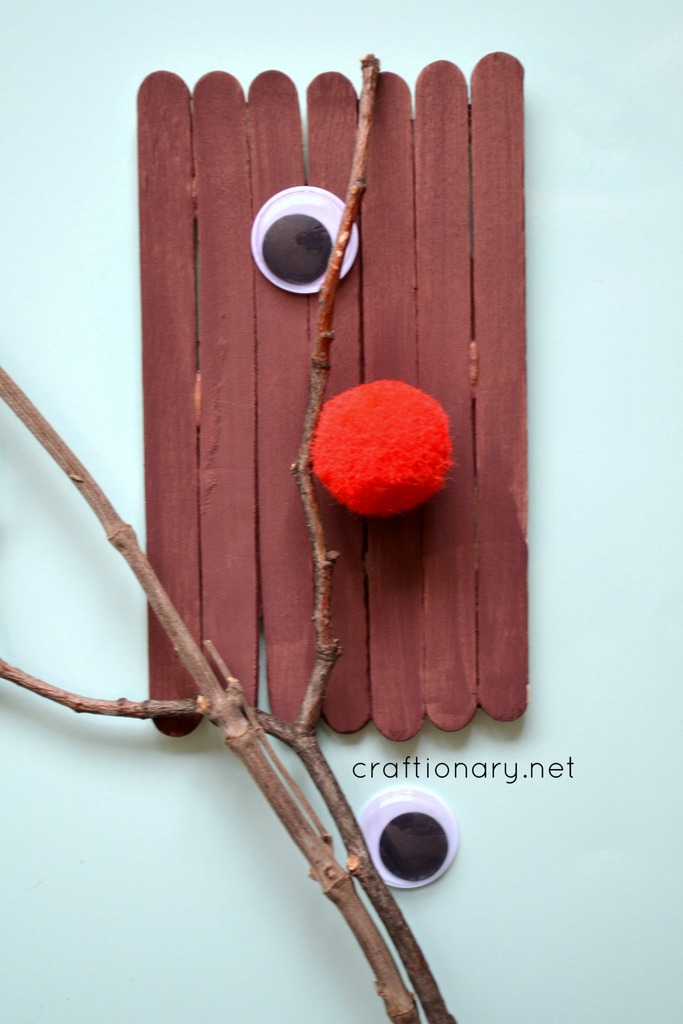 With googly eyes, red pom pom nose and twiggy antlers I completed my Rudolph.
Instead of using hot glue, I used super glue to attach twigs to make the reindeer's antlers.
Have fun making Rudolph crafts with your kids.
Happy Holidays!
You May Also Like: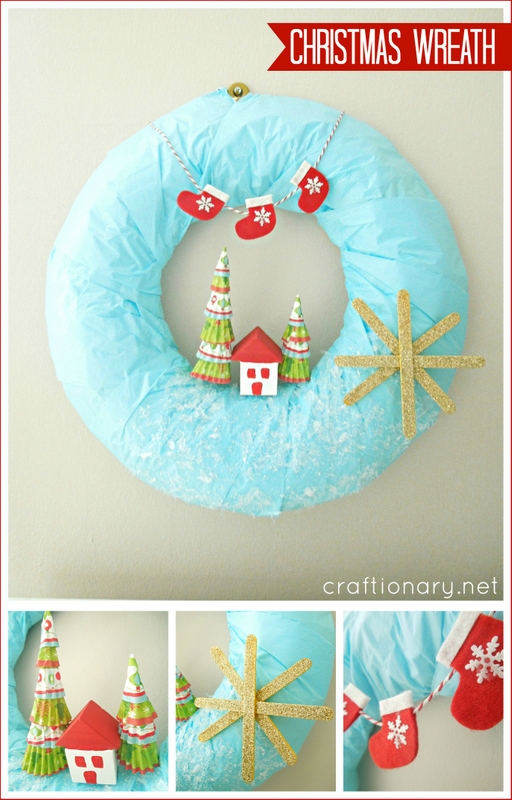 Cute Christmas wreath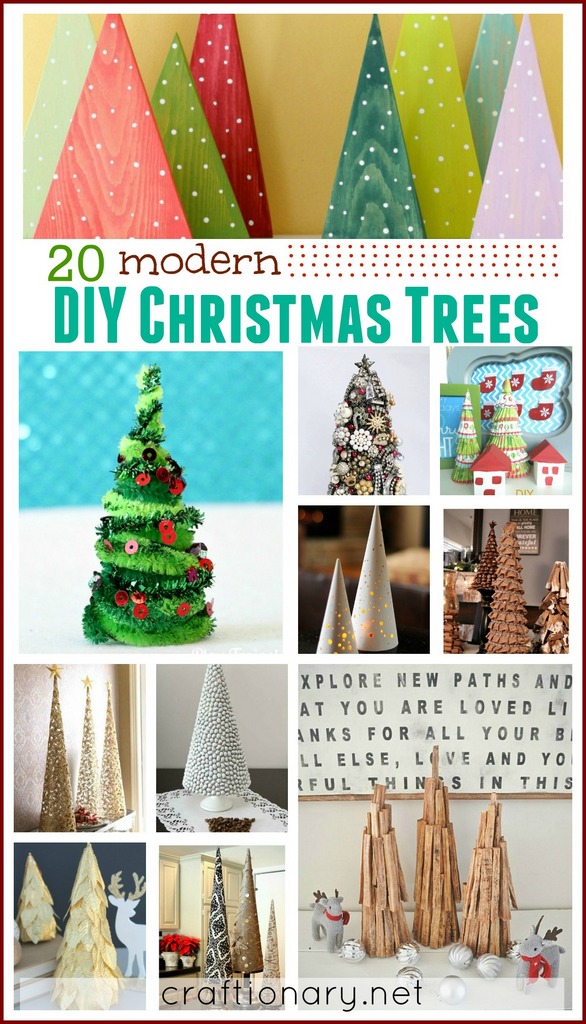 Modern Christmas Trees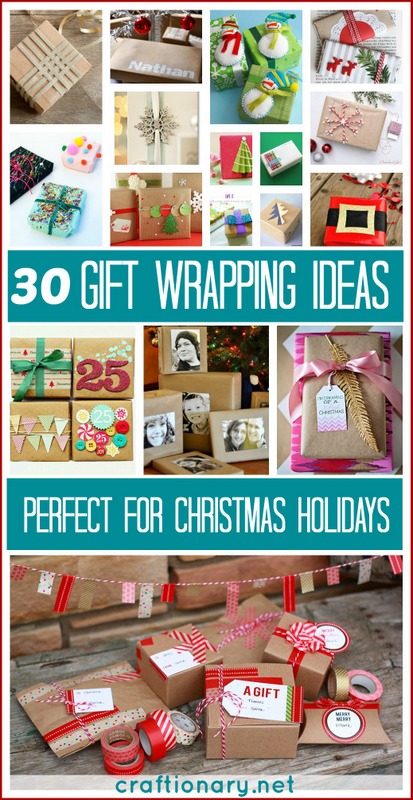 Christmas Gift wrapping ideas
Are you on pinterest?
Updated regularly whenever I find unique ideas.