Today I am sharing a DIY winter wreath tutorial. This is the first ever wreath I have ever made! I have been thinking about making wreath for a while now. And it's here finally. I had so much fun making this Christmas wreath. I think I will make more.
This is a very simple and cute wreath. You can make all the accessories for decorating it easily.
It's such a great project to work with the kids also.
DIY Christmas Wreath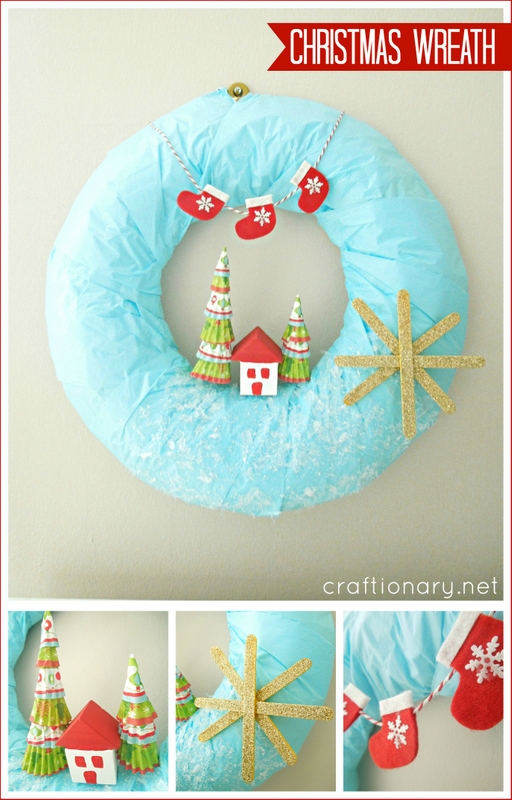 To make this Christmas wreath, here's the tutorial:
DIY Winter Wreath Tutorial
You will need:
A wire wreath (you can also use straw or styrofoam wreath)
Tissue paper (used for packing gifts)
Wooden blocks (for homes)
Acrylic paints
Felt stockings (I found this pack at dollar store)
Twine
Fake snow
Mod podge
Glue gun
Wood glue
Instructions:
I started by wrapping the wire wreath with tissue paper.
Then I used a foam brush to cover the bottom of the wreath with mod podge and sprinkled fake snow over it. I then left the wreath to dry.
Meanwhile, I used wooden square and triangle from my sons blocks to make little homes. I used wood glue to join them. And painted them with acrylic paints.
For the garland, I used twine to thread the felt stockings. I also made a specimen art using stockings, found here.
The glitter snowflake is very easy to make. Find the tutorial here.
And the mini Christmas trees are made with cupcake liner, found here.
Once all the items were ready, I used glue gun to affix them in place.
That's about it all.
The Christmas printable in the above display is also free to print.
You can find it here.
I hope you enjoyed reading about this easy wreath.
Have a merry and bright Christmas.
Happy Holidays!
You May Also Like: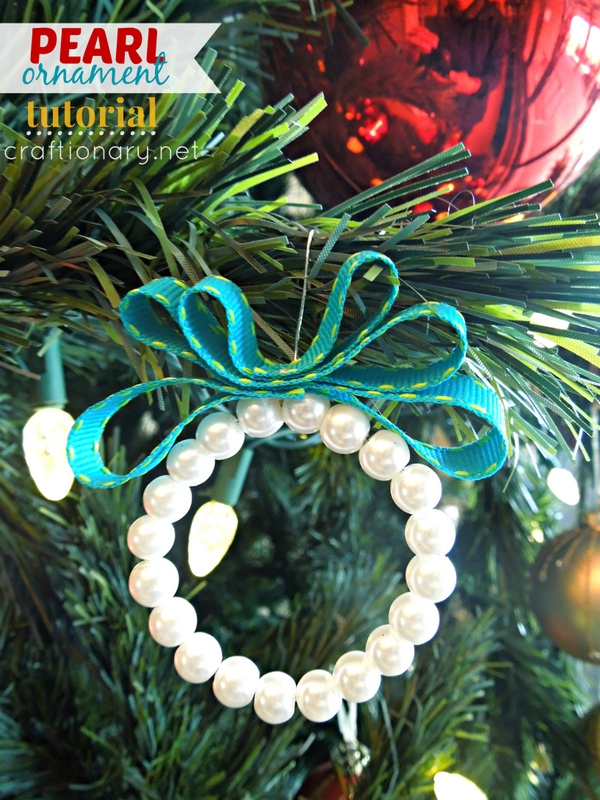 DIY Christmas Pearl Ornament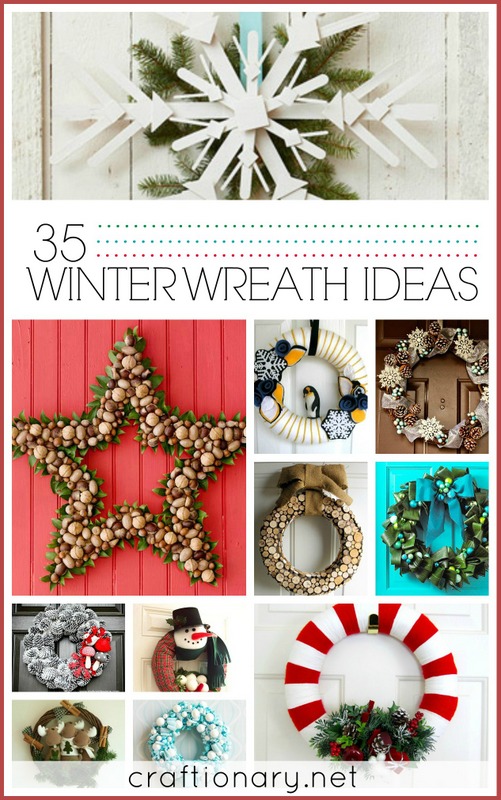 DIY Winter Wreaths
Best Christmas Mantels
Are you on pinterest?
Updated regularly whenever I find unique ideas.