This post may contain affiliate links. Please see our full Disclosure Policy for details.
Today I am sharing a very cute and easy kids craft for Christmas, Holidays and Winter. Making popsicle sticks Santa Claus. This Christmas craft is so much fun to make on the weekend. The popsicle sticks Santa can also become a great Christmas tree ornament. Or you can make a few and string them together to make a garland. These can also stick on the stockings and bring a handmade touch to your Christmas decorations. So many great ways to use this DIY popsicle sticks Santa.
Let me show you how it looks:
Popsicle sticks Santa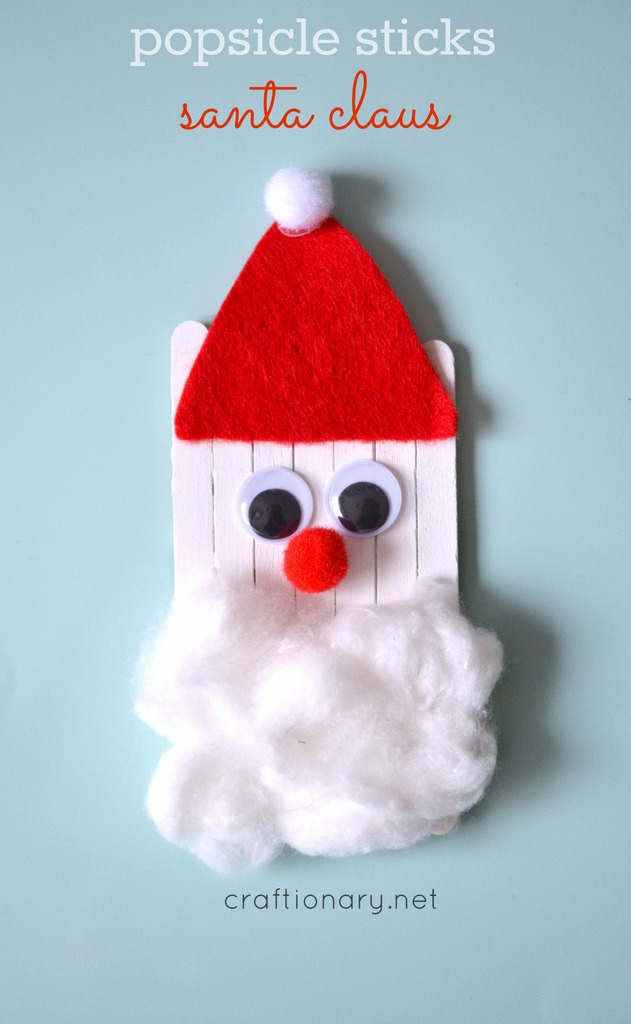 Isn't it adorable! And so easy for the kids to make.
A perfect weekend project!
DIY Santa Claus Craft
To make Santa; start by gluing some popsicle sticks together. Use two sticks just as wide as your entire piece and use hot glue to stick on the back.
Let it dry. And then paint the front side.
You will need:
–   Felt
– 2 Cotton balls
– 7 Popsicle sticks (glued and painted)
– Googly eyes
– Pom poms
– Hot glue
Cut a triangle-shaped hat for the Santa and add pom pom to it. Stick it at the top.
Now shred the cotton balls and use glue stick to glue it at the bottom.
With the help of glue dots stick googly eyes and red pom pom.
That's about it all.
Have fun making your own Santa Claus.
You May Also Like:
Jingle bells Christmas wreath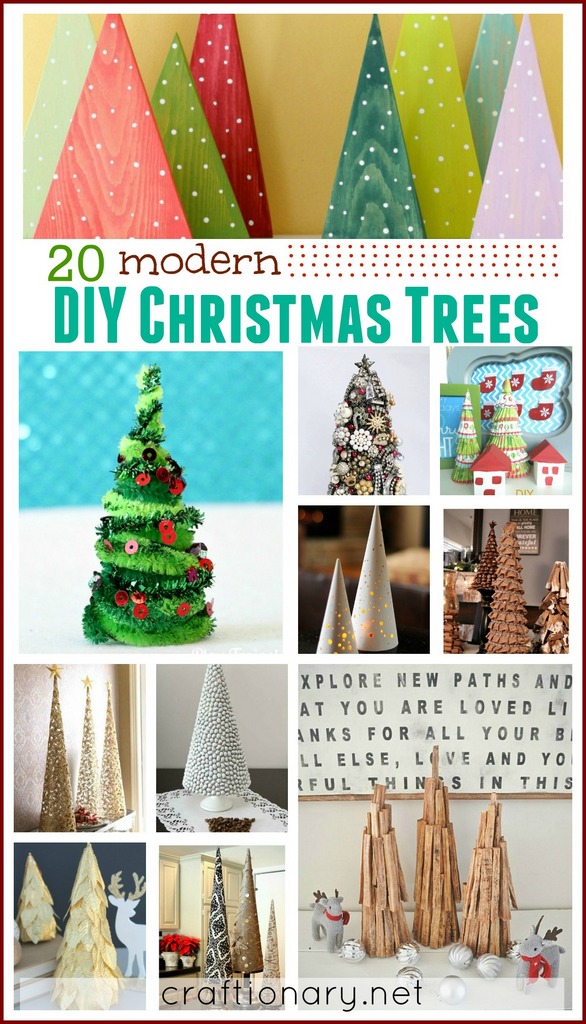 Modern Christmas Trees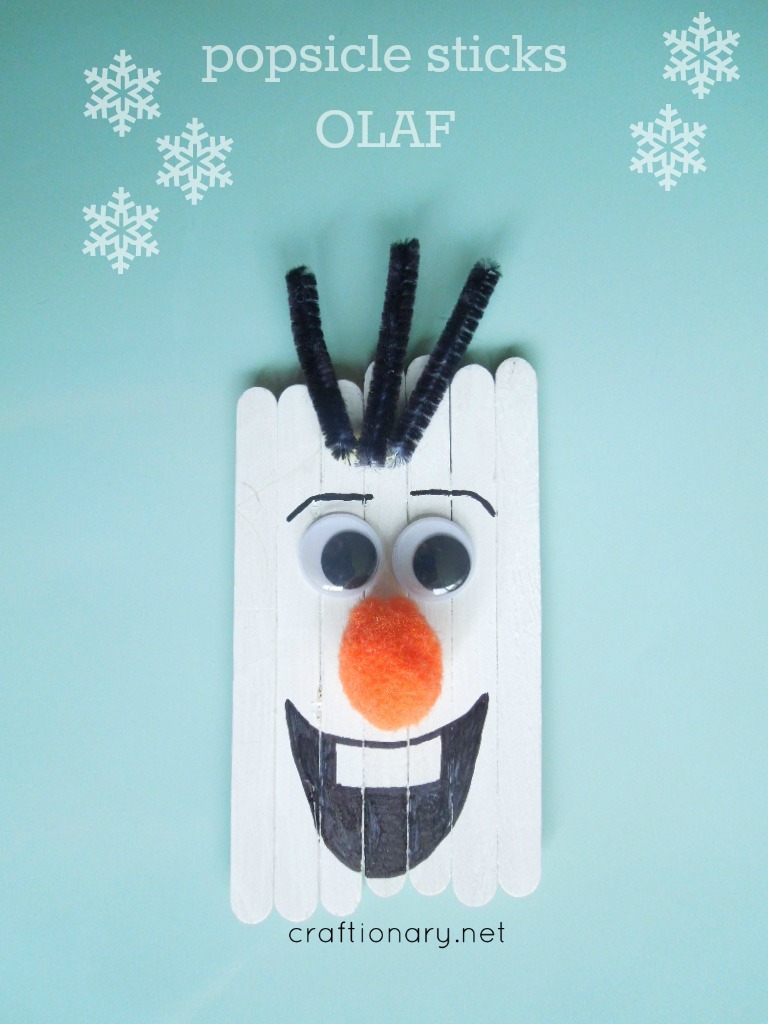 DIY Popsicle sticks Olaf
Are you on pinterest?
Updated regularly whenever I find unique ideas.