DIY Ghost Tutorials. Do you like scary Halloween decorations or cute? You can make DIY ghosts for home decoration for Halloween both.
Ghosts are so easy and fun to create. And you can simply create them with the least number of supplies. Halloween ideas are so many but I wanted to share some ghost tutorials for a ghostly Halloween setup today.
DIY Ghost Tutorials
Let's have a look at these Halloween crafts.
You can also find more fun ideas to make witches, Halloween cupcakes,
Decorative Pumpkins and Halloween wreaths.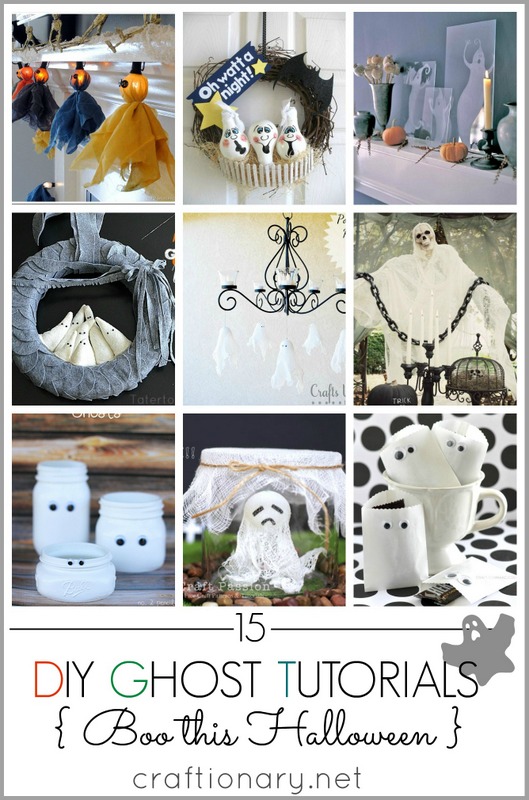 Handmade Halloween Crafts
This is hilarious. A naughty ghost is trapped in a jar.
Make cute googly eyes paper bags for treats.
Make these cute ghosts with painted mason jars and googly eyes.
DIY Ghost Feet
Make this ghost wall art with paint on your feet. Fun for kids to try.
Cute Halloween Treat Box
Make this paper treat box with easy origami instructions.
Halloween topiary
Ghost topiary made with styrofoam, wooden dowel rod and cheesecloth.
Ghost Pillow
Stenciled pillow of ghosts, bats, witches, spiders… Tons of cute stenciled pillows you can make like this!
Halloween ghost stuff toy for kids.
Halloween decorations
Make hanging little ghosts for decorating a chandelier or front porch on Halloween.
Scary Halloween ghost
Make a scary Halloween ghost with chicken wire and cheesecloth.
Halloween wreath
Make a ghosts wreath with felt. You can also find a free printable for scallops.
Ghosts on glass
Make frosted ghosts on glass. Great for decorating Halloween mantel.
RIT dyed lighted fabric ghosts garland on the mantel. Loving it!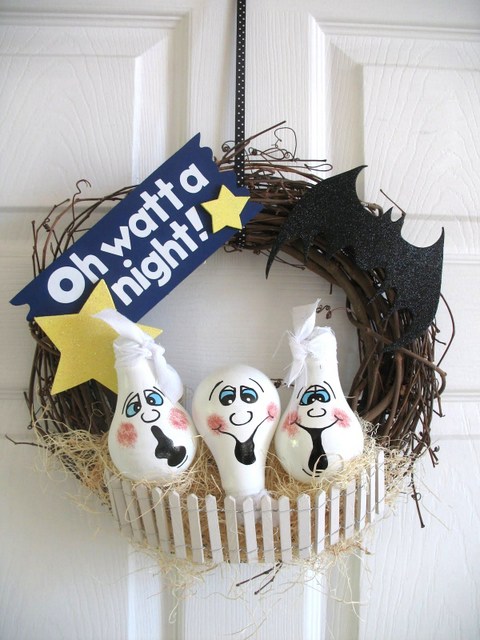 Handmade Ghosts Craft
Halloween wreath made with ghosts from bulbs.
You May Also Like: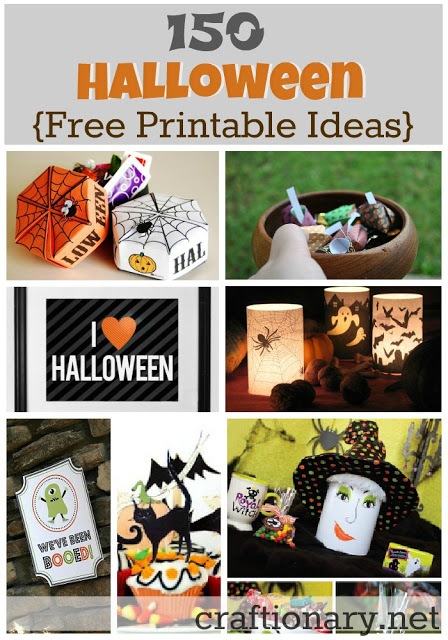 Halloween Printables
Witch Halloween Crafts

Spooky Halloween Wreaths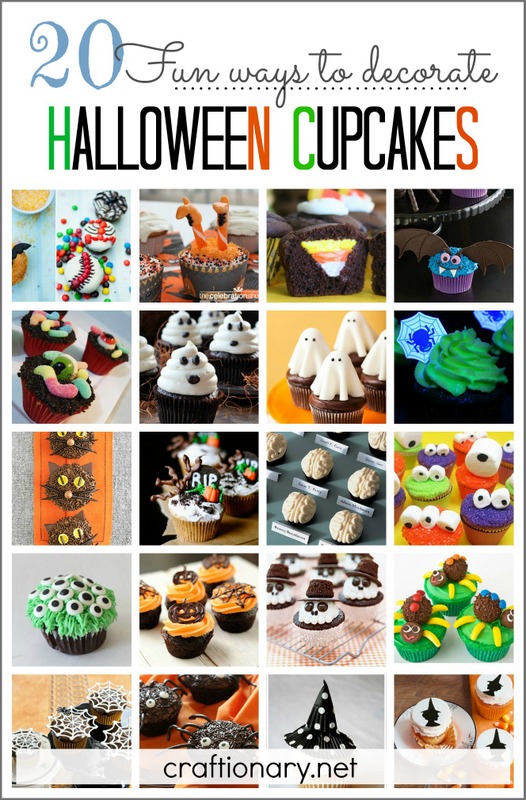 Halloween Cupcakes
Are you on pinterest?
Updated regularly whenever I find unique ideas.