This post may contain affiliate links. Please see our full Disclosure Policy for details.
I love looking at the doors of people's home and simply adore the wreaths. My neighbor loves to decorate for Halloween, and she comes up with the smartest spooky ideas. I love her entrance with ghosts and scary witches in the garden. Creepy crawly spiders and bats hanging on the tree. Trick or treat in pots and all things Halloween-ie.
For people who love to decorate on Halloween but are busy (like me), I am sharing 25 spooky Halloween wreaths today.
These are super easy to create for less than $5 and can instantly have your entrance ready in no time.
You will love these Halloween wreath DIY tutorials.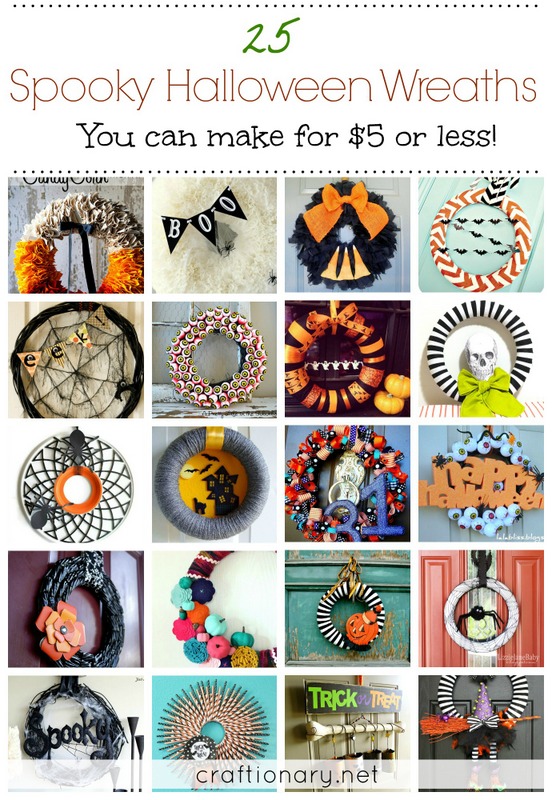 Spooky Halloween Wreaths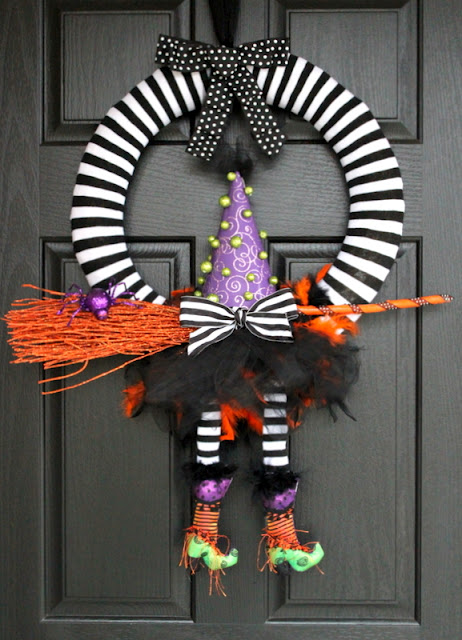 Witch wreath
I just love witches and there laughs! This is such a fun idea.
Trick or treat wreath
Cute idea to recycle old tin cans. A fun project to do with kids too.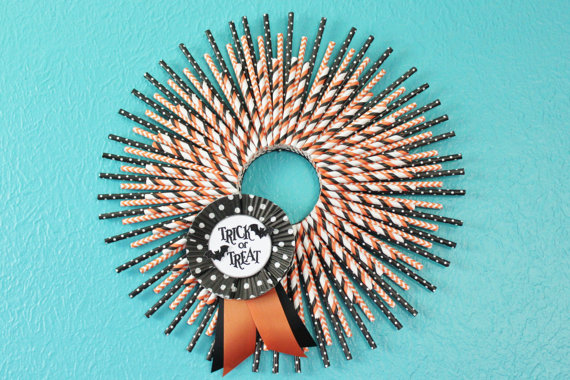 Straw Halloween wreath
Make a straw wreath with a badge like this "trick or treat" one on the side.
Paper straw wreath
Spooky Halloween wreath
A quick spray paint and some cotton project.
Spooky Halloween wreath
DIY Spider wreath
Make a spider web wreath for the entrance.
Spooky yarn wreath
A yarn wreath with a scary scene using paper cutouts.
Halloween wreath
Crow with lace wrapped around the wreath.
Spider web wreath
Use cotton webbing and faux spiders from dollarama to turn a foam wreath into spider wreath.
Make a wreath using embroidery hoops.
Lace spider web wreath
This is such an adorable spider wreath!
Pumpkin wreath
Make a pumpkin wreath with fabric and or yarn.
Pumpkin wreath tutorial
Beautiful and colorful wreath for Fall and Halloween.
Black Halloween wreath
I am loving the paint chip flower on the side.
Gaudy wreath
DIY Halloween wreath
A colorful ribbon wreath tutorial.
Halloween wreath
Turn a medallion into a Halloween wreath, I am loving it!
Skeleton wreath
Ghost wreath
Cute wreath made with ribbons and ghost garland.
DIY ghost wreath
Spooky wreath
Creepy crawly Halloween wreath
Super candy corn wreath made with burlap.
Candy corn wreath
Burlap candy corn wreath
Boo Halloween wreath
Halloween coffee filter wreath
Bat wreath
Last but not the least a chevron wreath made with bats on the twine.
You May Also Like: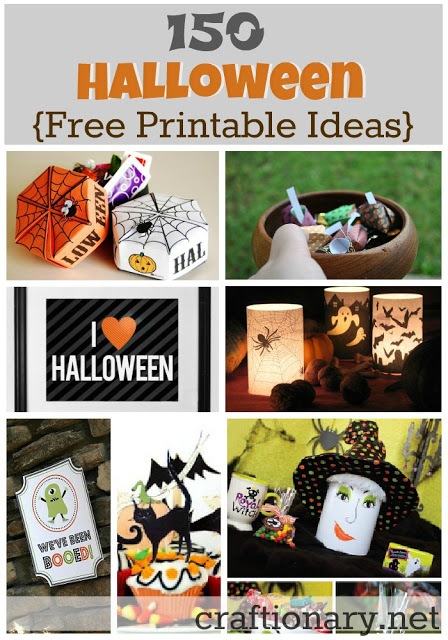 Halloween Printables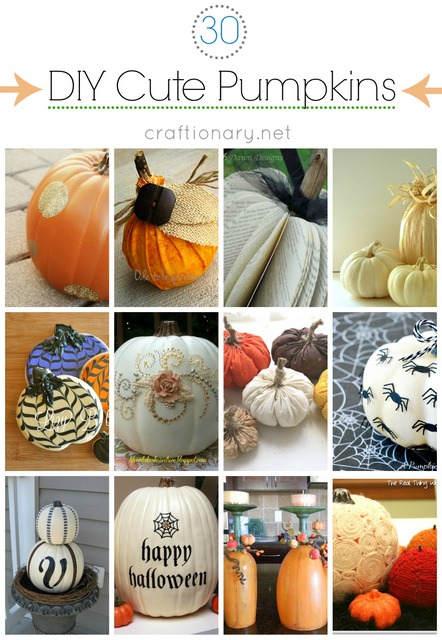 Cute Pumpkins

Make DIY wreaths