This post may contain affiliate links. Please see our full Disclosure Policy for details.
Learn how to make a Tangram Train. Easy tangram puzzles help kids learn by play. Tangrams have been used for educational purposes in Montessori and kindergarten for a long time to train children to create geometric shapes using their imagination and ideas.
Enjoy this fun project made by a kindergartner. I would like to share this tangram activity with you for inspiration.
Tangram Train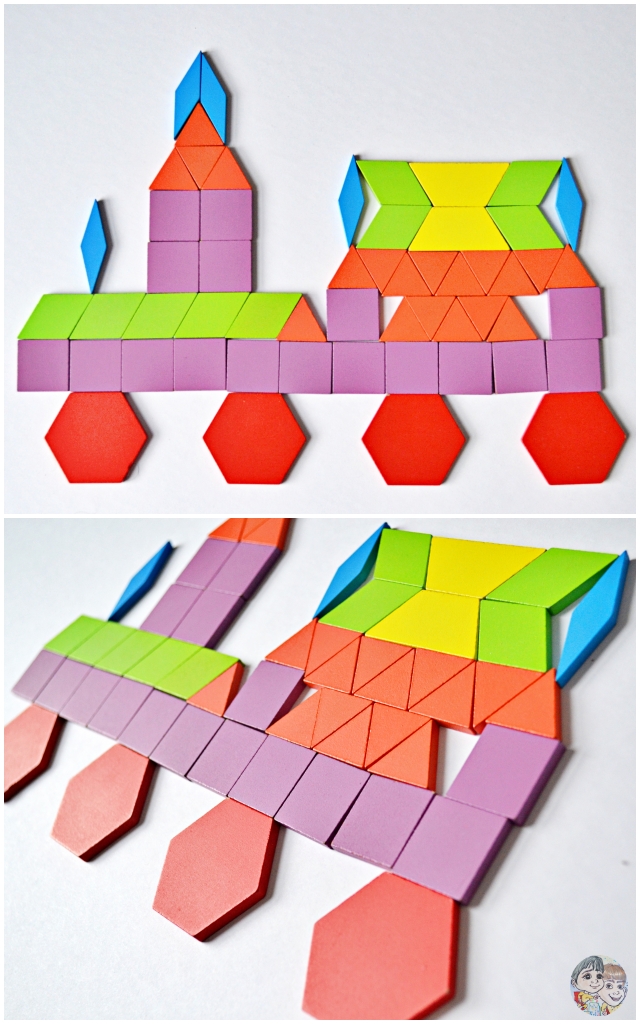 Tangrams also called wooden jigsaw puzzle is a great toy for Early Learning and Preschool Early Education that helps build shapes and color recognition as well. As kids grow and learn with these their imagination enhances, they develop practical ability and hand-brain coordination capacity.
You can print this project for your kids by following the link below. Please note this printable is ONLY for personal use.
Tangram Puzzle Printable
Tangram Train – Free Printable
Enjoy the video we made for you and as you make train with tangram puzzles with your kids.
If you like to watch videos, don't forget to subscribe to our channel Build with brothers. We plan to share a video weekly.
Tangram real-life experience
Tangram puzzles wooden geometric shapes boost your child's imagination. My son started playing with these using the few cards that it comes with and then started to use his own ideas to create amazing ideas. We thought of sharing these great ideas so other fellow children can benefit and get creativity boost. After all the more we share, the more we learn. If you are interested I have shared the link below for the product we bought.
Tangrams my kindergartner plays with: Pattern blocks
Disclosure: Please note that as a participant in the Amazon Services LLC Associates Program, an affiliate advertising program we may get compensated if you click and buy using the product linked above.
You will also like:
1. New things to make with cardboard box for kids
2. 80+ Creative sea animal crafts