This post may contain affiliate links. Please see our full Disclosure Policy for details.
Today I am sharing 25 new things made with DIY cardboard box that are useful and creative. Cardboard boxes can be used to craft projects for kids, home or even organizers. These DIY cardboard box projects are easy, durable and safe to have around the house for kids. Some of these projects are unusual and extraordinary to create to be used for outdoor ease and decoration at home. The best thing about these cardboard crafts is that they are cheap and excite kids during the creation time and playtime till their little hearts are filled. As we know, they get excited and bored too quick so these ideas are just what every cardboard box collector parent wants to know!
Cardboard Crafts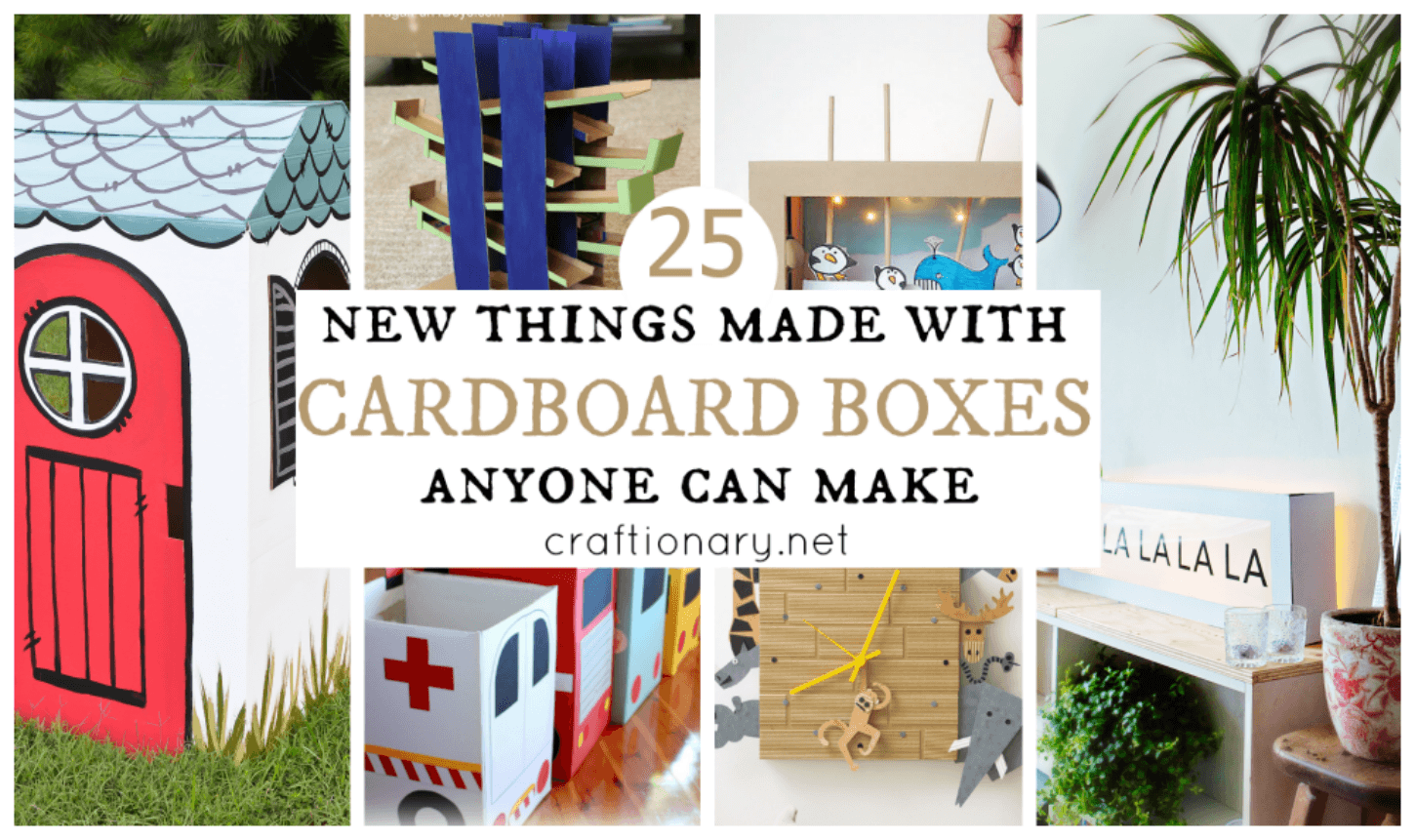 DIY Cardboard Box
You will find the following DIY cardboard box projects in this post:
Lighted buildings
cardboard boxes playhouse
puppet show
clock
cardboard box organizer
planter
cardboard box play kitchen
slide
easel
race ramps
lantern
cardboard box furniture
floral wagon
cardboard box decoration
projector
foosball
shelf
marble labyrinth game
cardboard box car
tree
guitar
cardboard box basket
DIY light box
cardboard box photo box
room
Suncatcher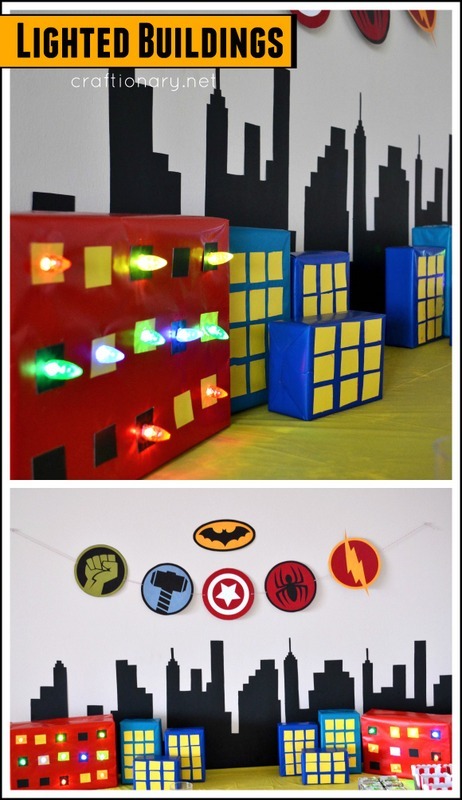 I made these light boxes for my son's superhero birthday party. Make these for summer backyard night fun or kid's tent.
It's also fun to make these for a party surprise or for a festive cake entrance in the room with only the building's light.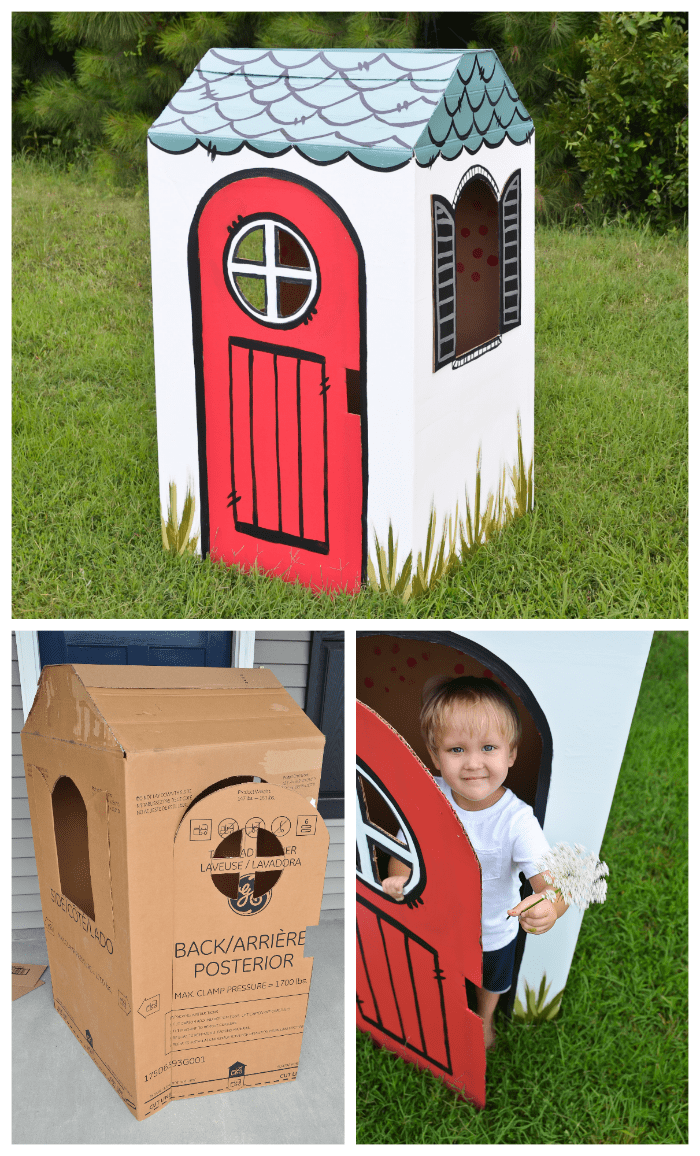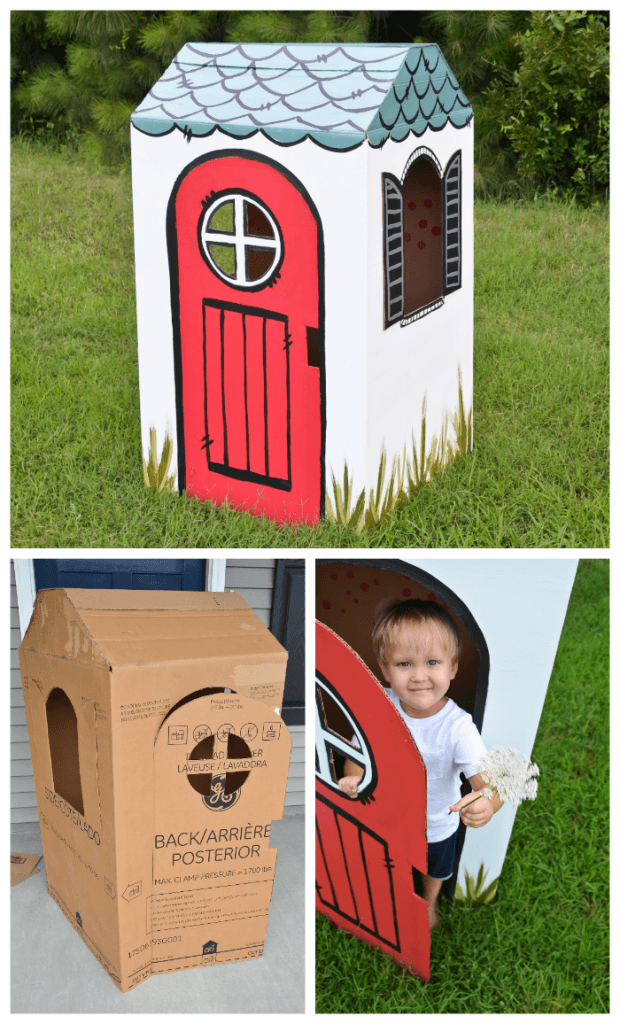 On my to-do-list for this summer. Easy, safe and fun to make DIY cardboard box playhouse.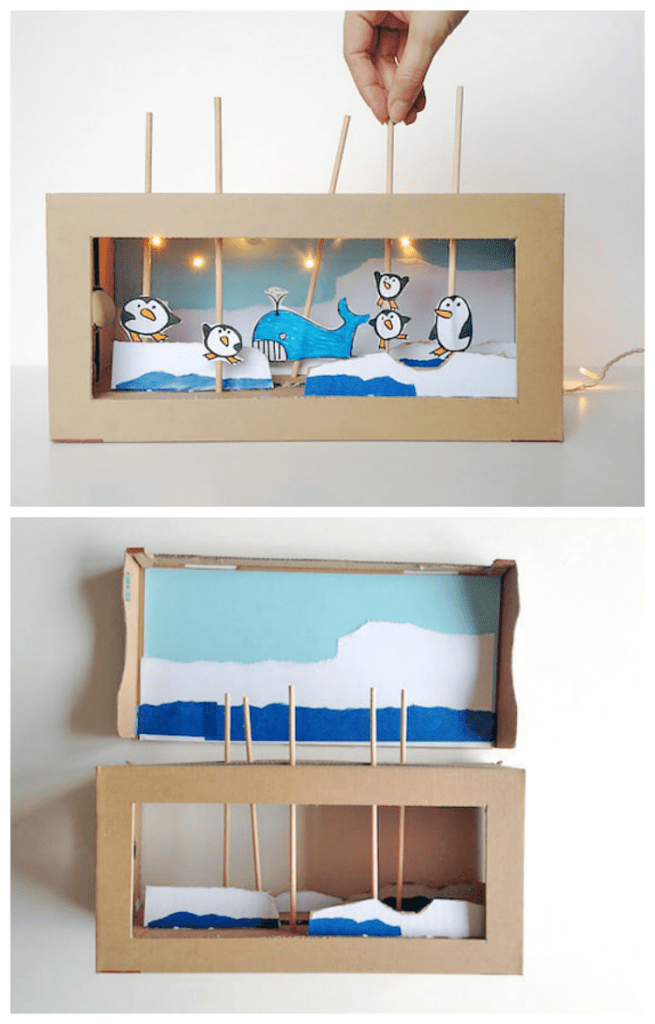 Kids love to present a show. So many possibilities using this easy idea!
Cardboard box clock and more class cardboard box ideas from a book "Cardboard Creatures".
DIY cardboard organizers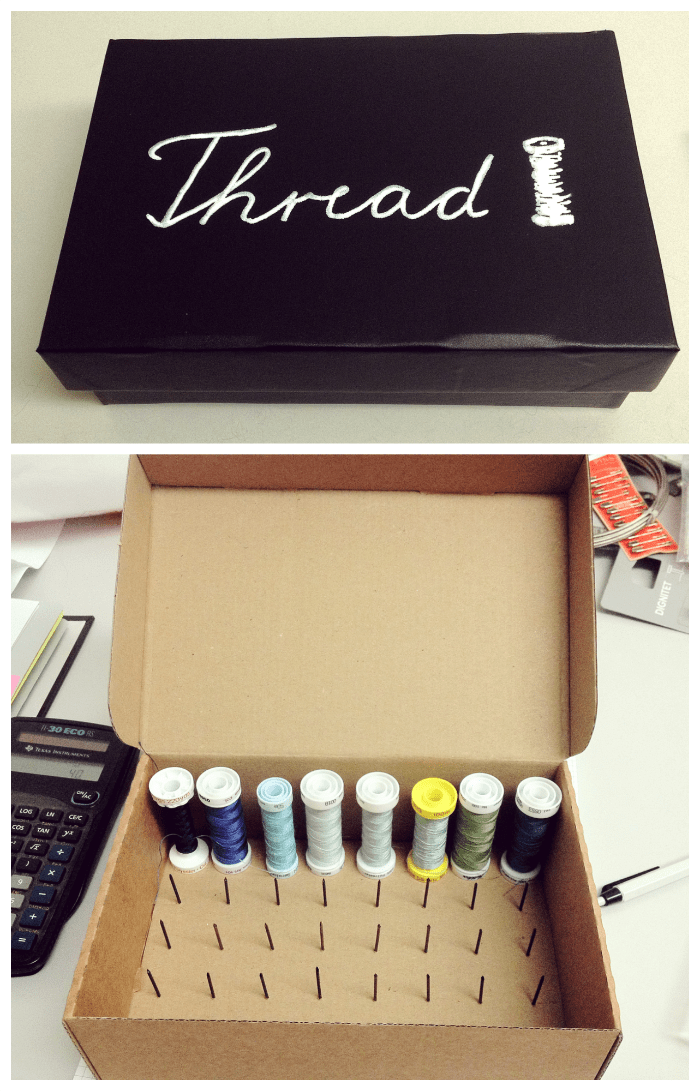 DIY thread spool organizer out of cardboard box and nails via murmur shop.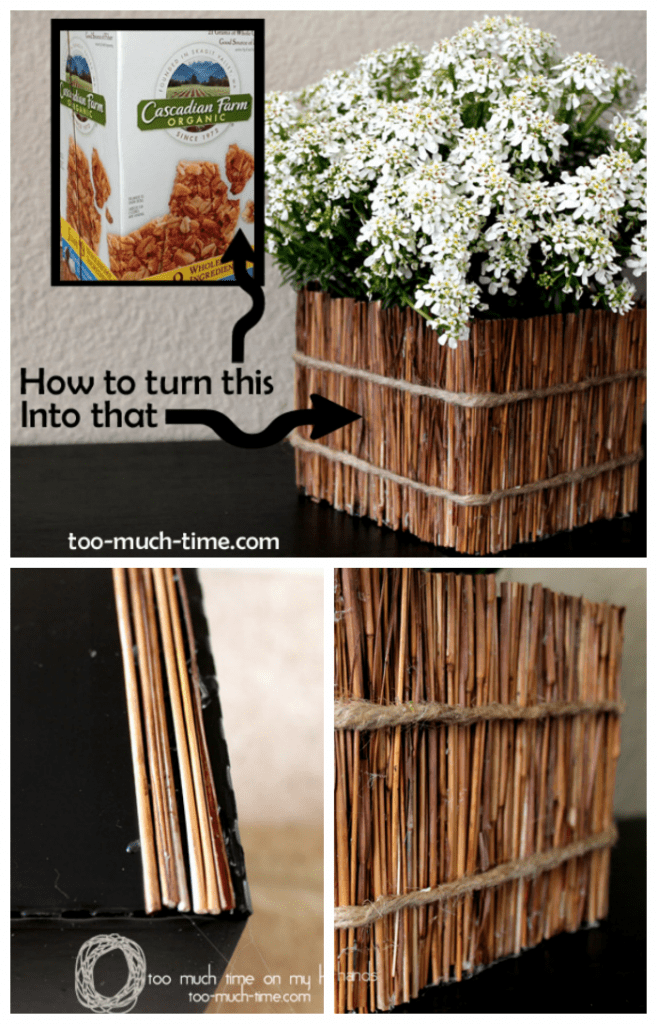 Cardboard box farmhouse planter via too much time
Cardboard boxes playhouse for kids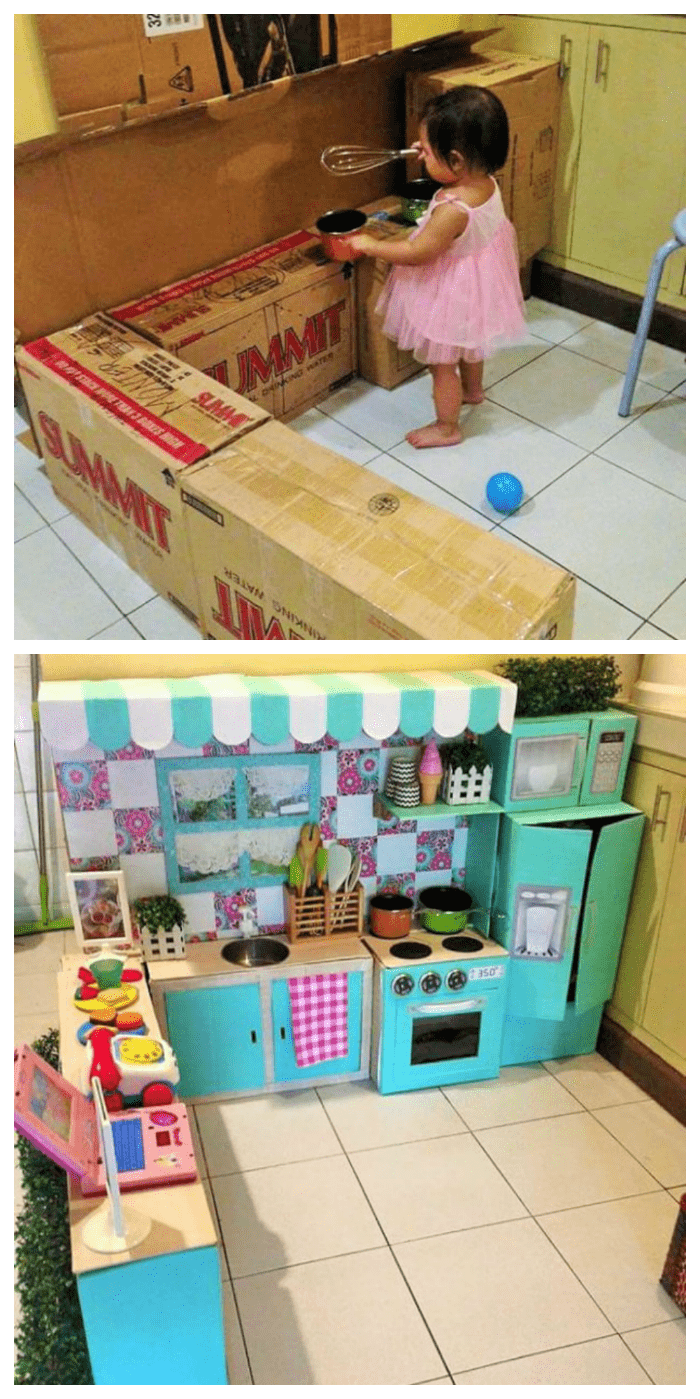 Constructing an epic cardboard box kitchen
All the little details made me fall in love with this one.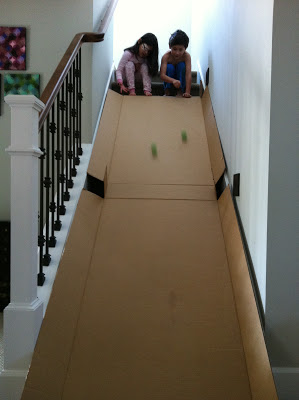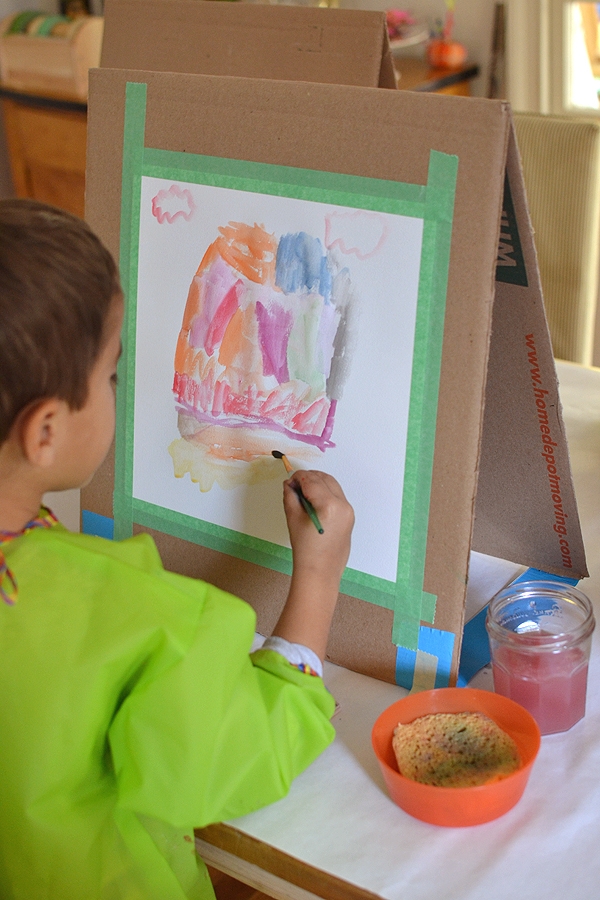 Make a cardboard box easel that is easy to stand using duct tape and velcro.
Best part about this easel is that is can be flatten down and stored.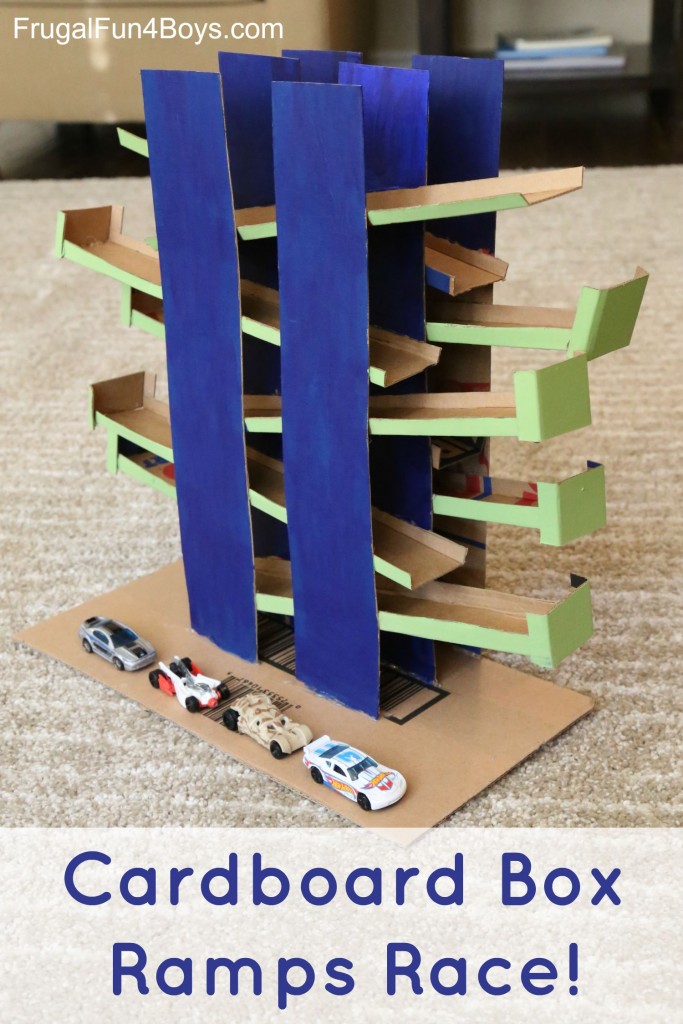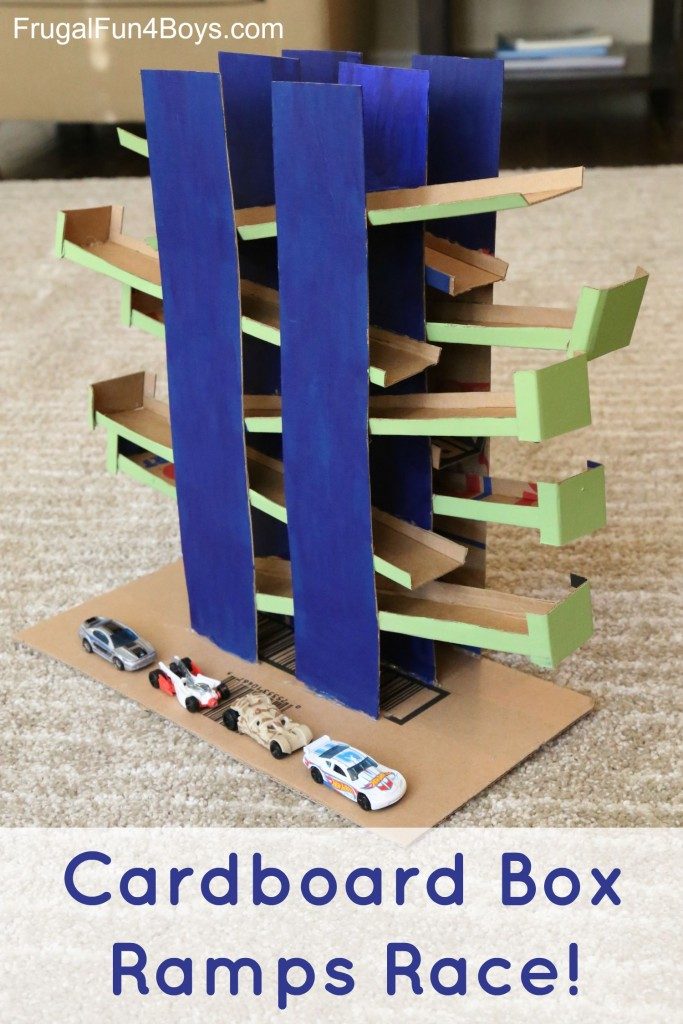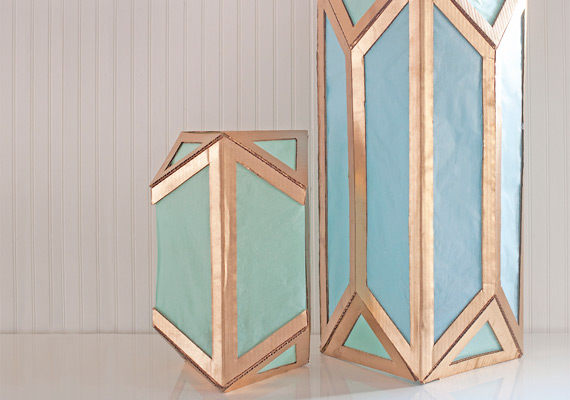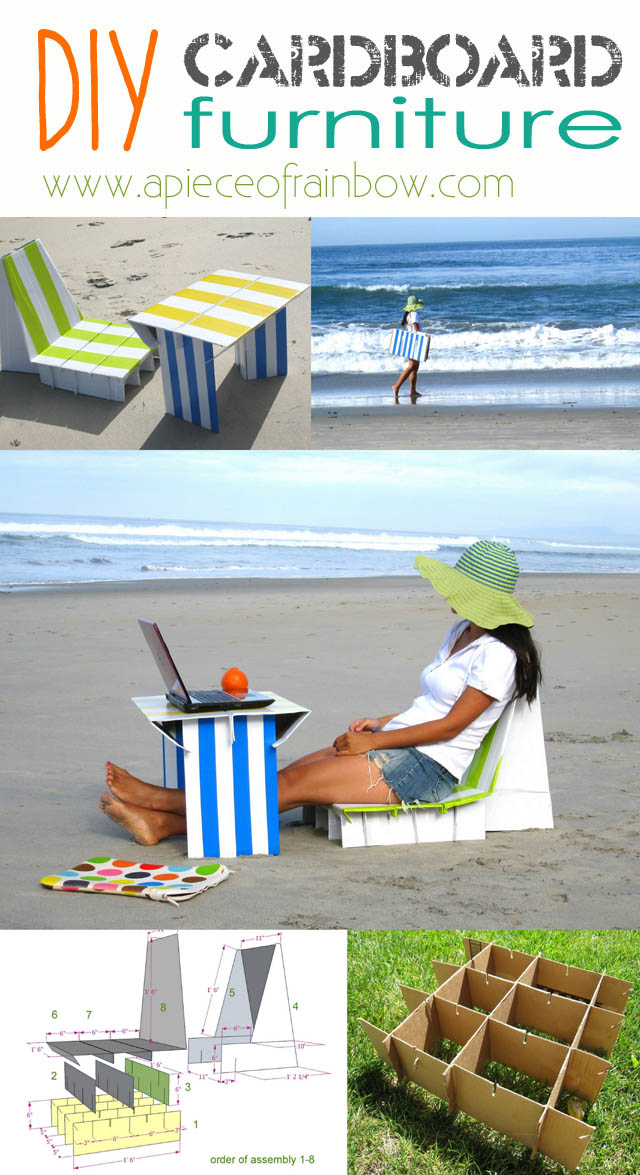 Cardboard box furniture tutorial
This project is great for parks, beach and so much more.

DIY Cardboard Floral Wagon
Unknown Source

Beautiful containers made with cardboard box, decorated with stickers and lace pieces. And spray painted for final touch.
What a magnificence piece of art! I can hardly believe it's cardboard!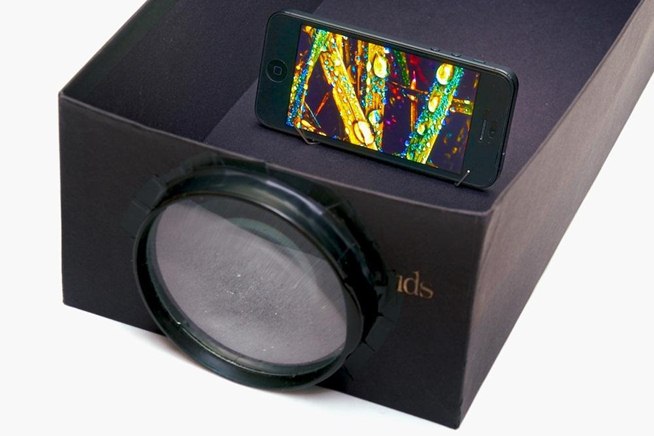 How to make cardboard box projector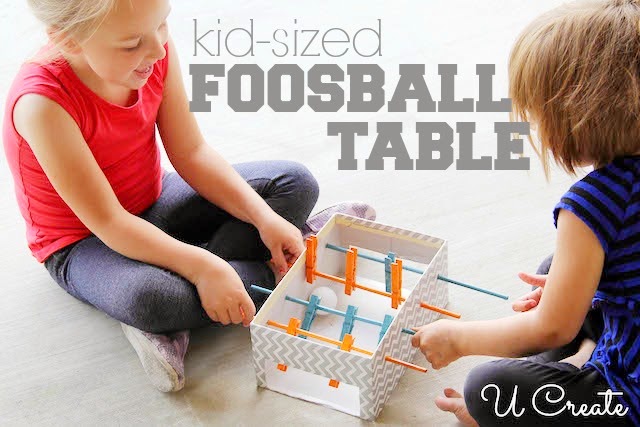 Mini foosball table made with cardboard box is a fun project for kids.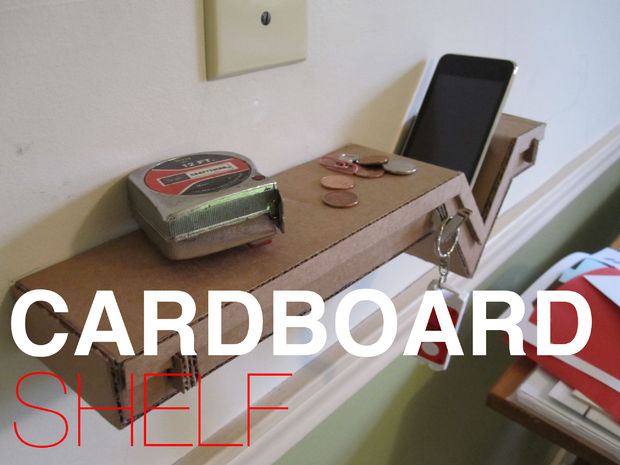 I love this idea especially for kid's room. It is safe and easy to construct.
Add in some crafty details with paint or decoupaged fabric and it will become a part of kid's space beautifully.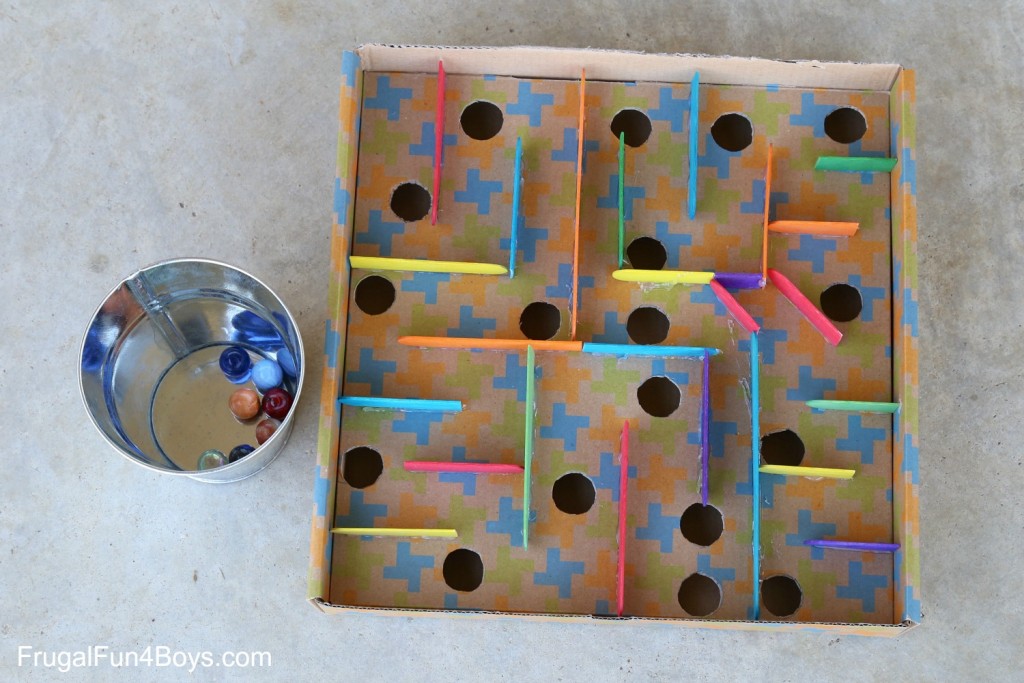 DIY cardboard marble labyrinth game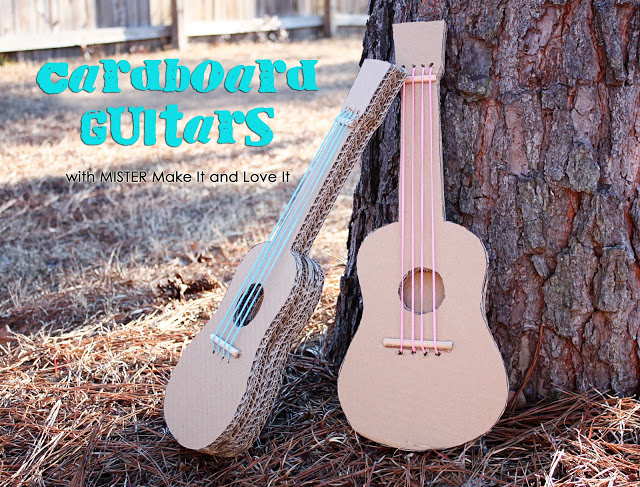 Make guitars with cardboard box
Great for kid's school project or fun time.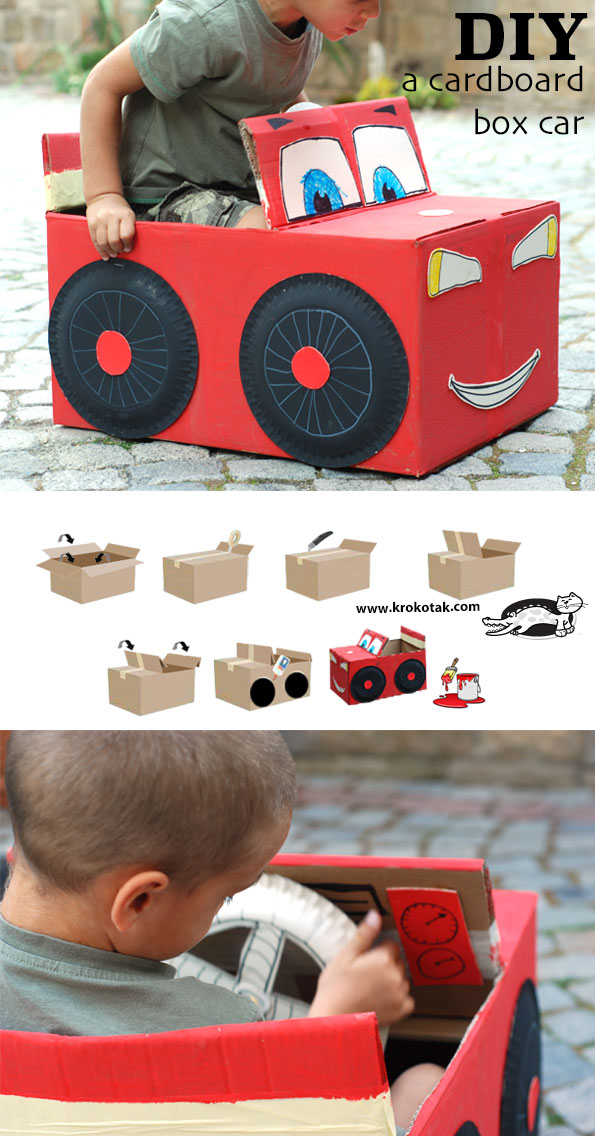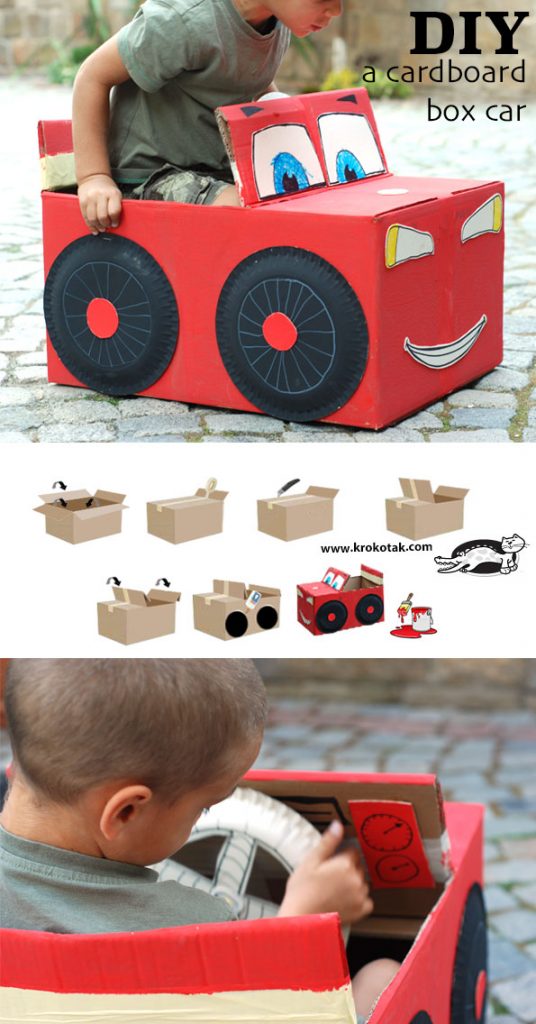 DIY kids car with cardboard box via krokotak.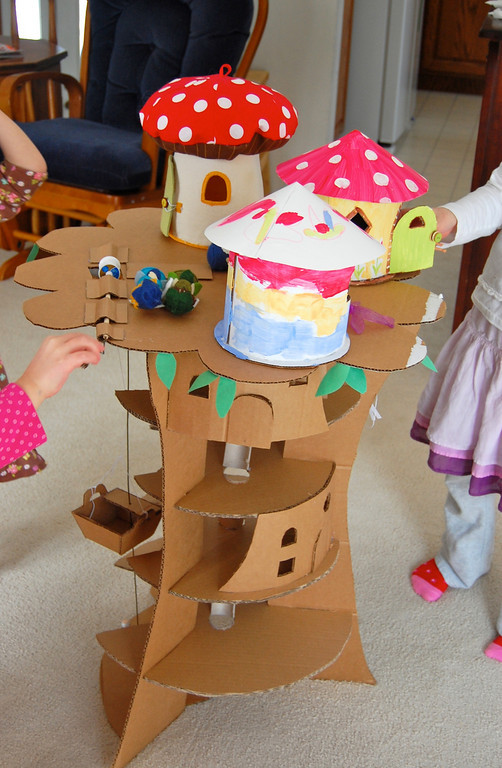 DIY far away tree idea made from cardboard.
Cardboard box basket and more great ideas to make bins, baskets and boxes for less than five dollars.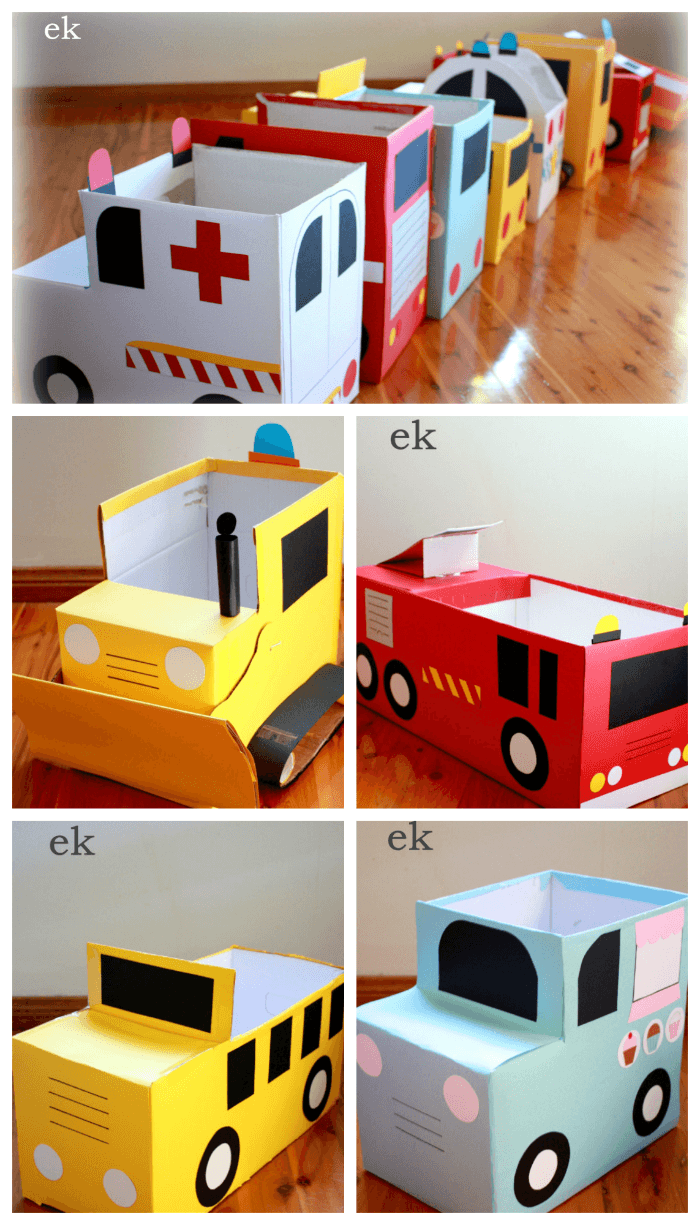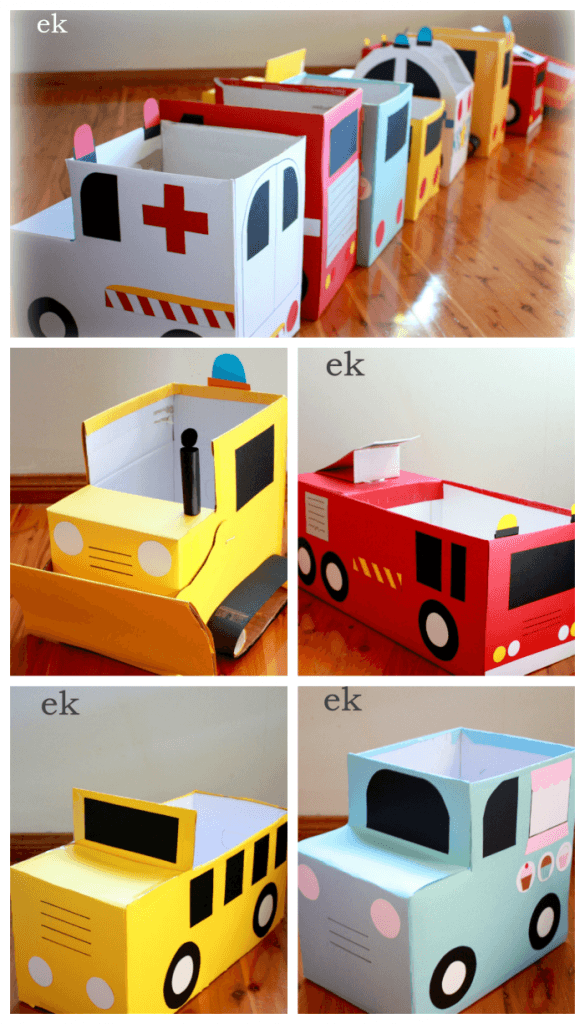 DIY light box for photography at night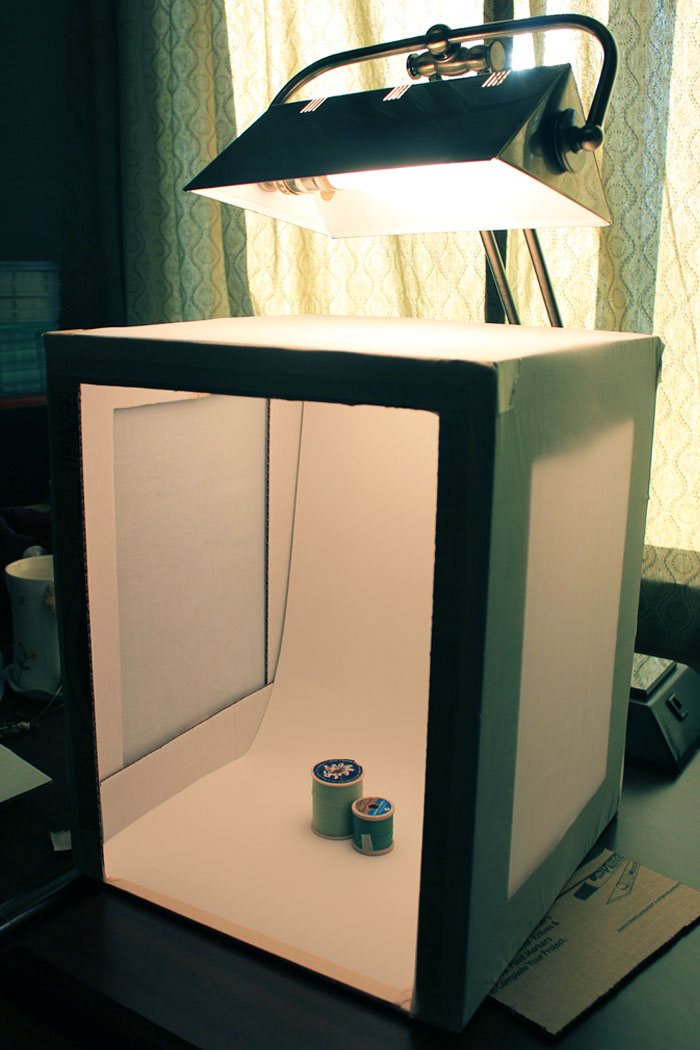 Cardboard photo box
An easy tutorial to make a light box out of cardboard to take better pictures with good LED light at any time during the day or night.
DIY cardboard light box made with card stock box, string lights and plastic sheet with vinyl lettering.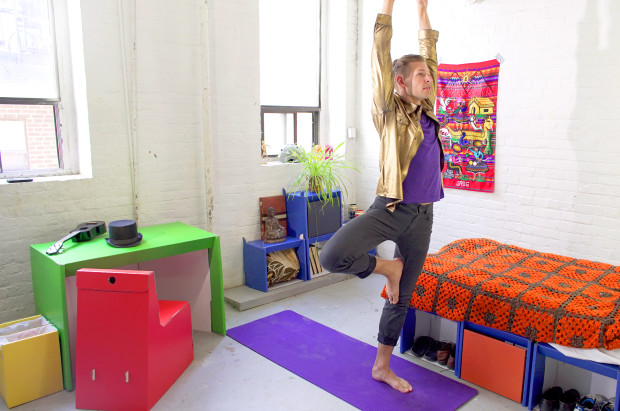 Cardboard box room great for people who are always on the move.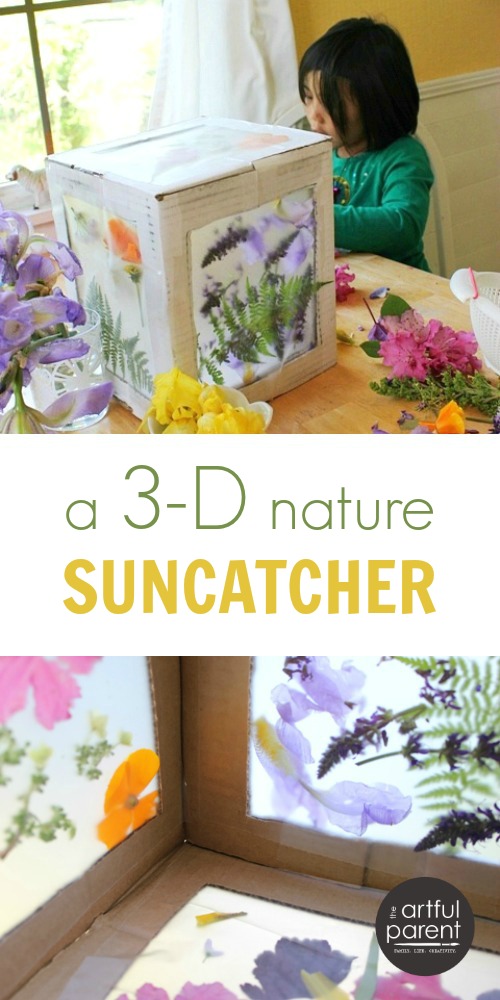 You may also like: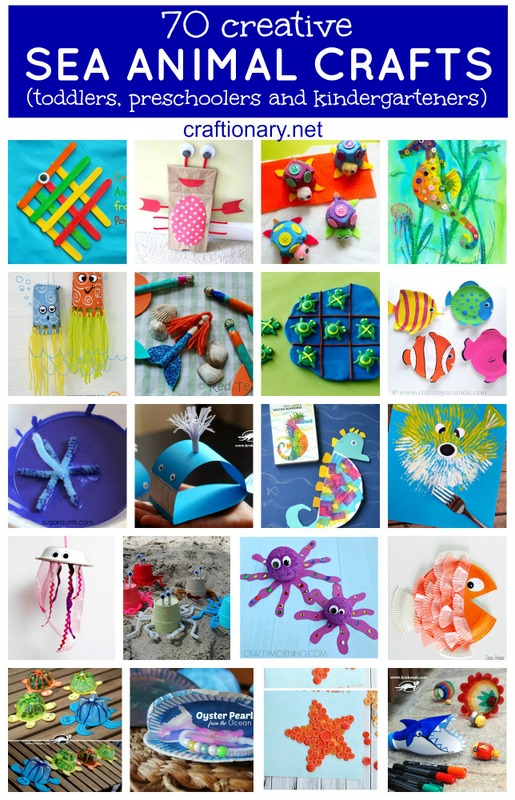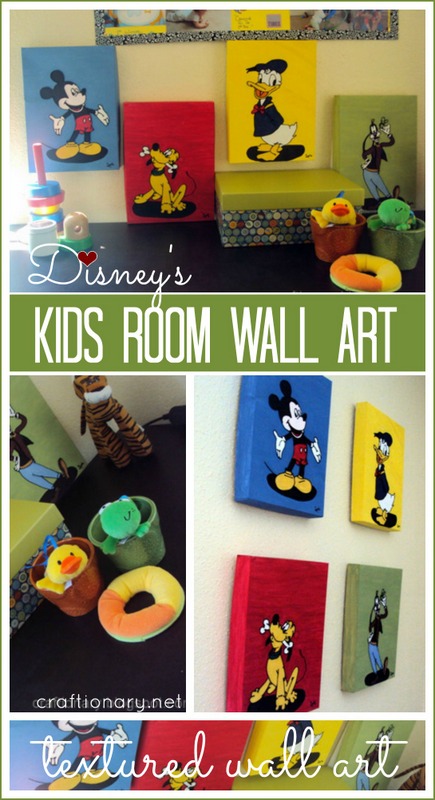 I hope you liked these DIY cardboard box ideas, be sure to leave a comment and let me know. Some links were missing original source, if you come across them leave them in the comment for us to add.
DO NOT COPY, EDIT, SAVE OR PASTE THIS IMAGE. COPYRIGHT OF CRAFTIONARY.NET
Save