This post may contain affiliate links. Please see our full Disclosure Policy for details.
Kids crafting with cereal, froot loops, and cheerios contains activities and crafts for preschoolers and toddlers that are easy, fun and creative. When little boys and girls are creating with edible things, it is safe and learning perfectly wrapped in a box. Colorful cereals keep kids happy while eating and playing. Let's get crafting with kids and enjoy these cool ideas.
Kids crafting with food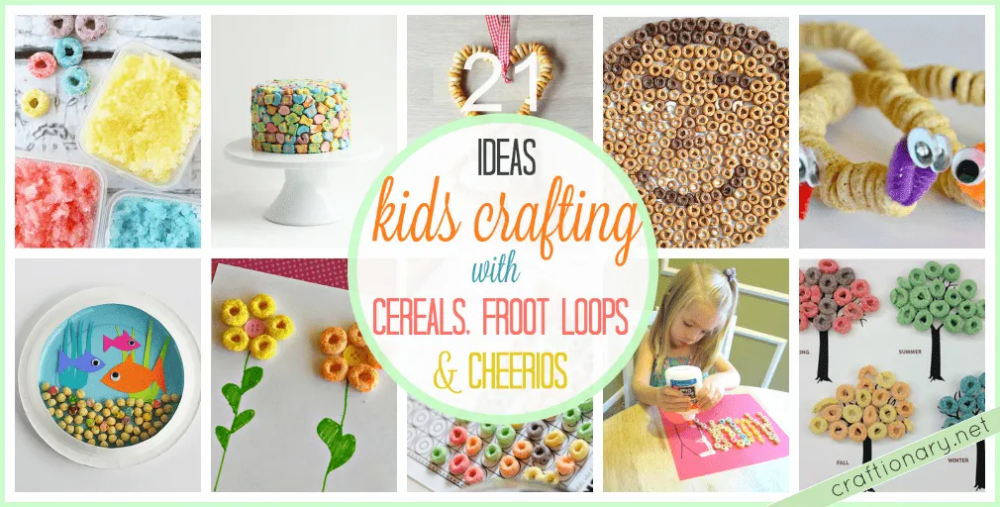 1. Cereal Activities for kids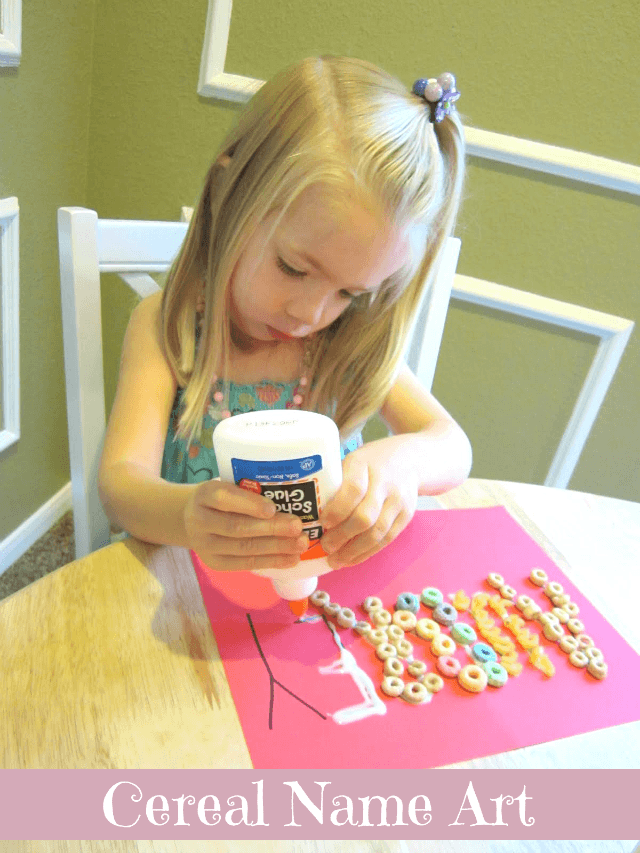 Cereal name art is a great way to involve kids in art, practice fine motor skills and snack along the way.
via Skains Family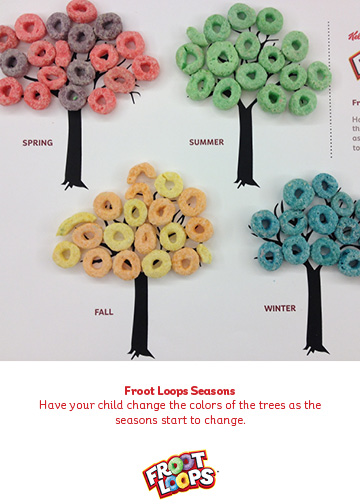 Use colorful froot loops to make these four seasons tree art. A great activity to teach your kid (child) about the affect of seasons on the leaves. Also includes a free printable tree page. via Kellogg's fruit Loops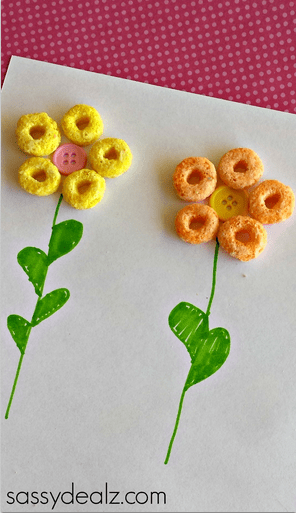 Cereal flowers via Crafty morning. Think about the possibilities this flower art can take you through!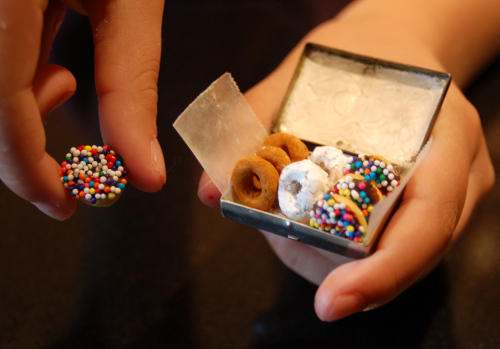 For your kids who enjoy being in kitchen with you, this cereal donuts is a fun activity via Unconfidential cook. Use some icing to decorate fruit loops with sprinkles.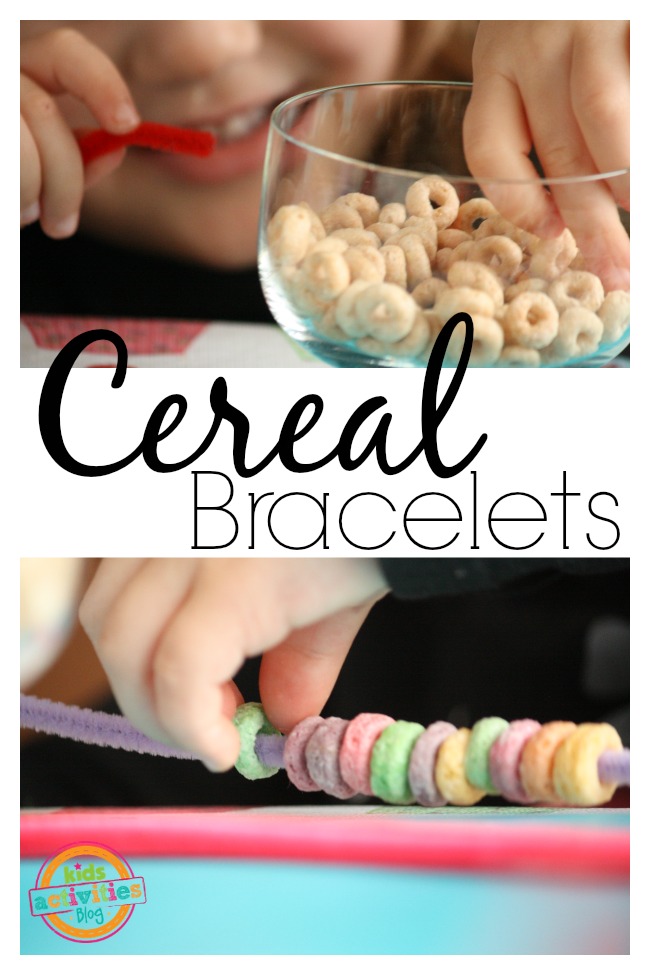 DIY Cereal Bracelet that is so easy for a kid to make and a good fine motor skills introductory activity via kids activities blog.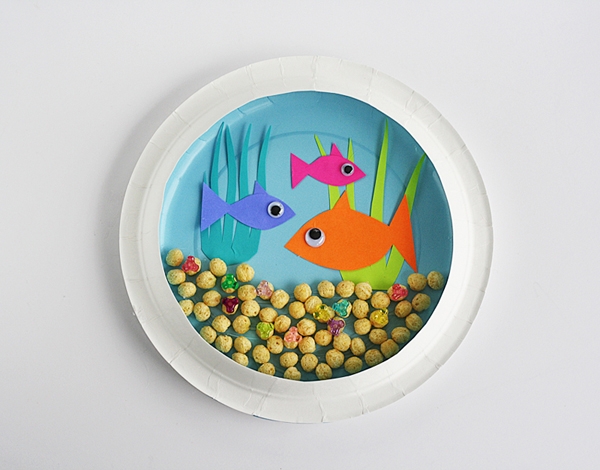 Make Cereal Fish Aquarium using paper plate and paper cutouts via crafts by Amanda.
2. Cereal games and activities for kids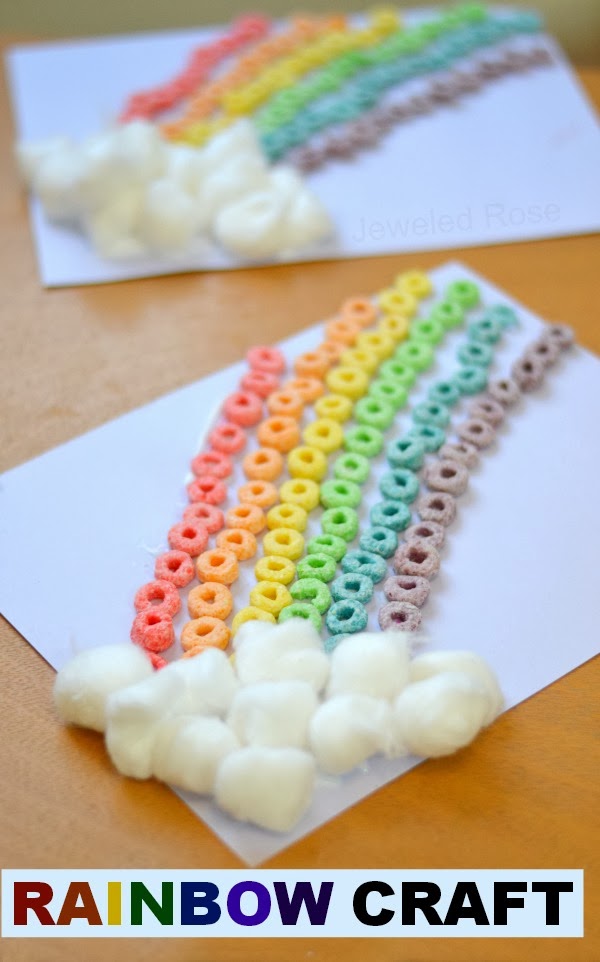 Rainbow Cereal Crafts For Kids via growing a jeweled rose.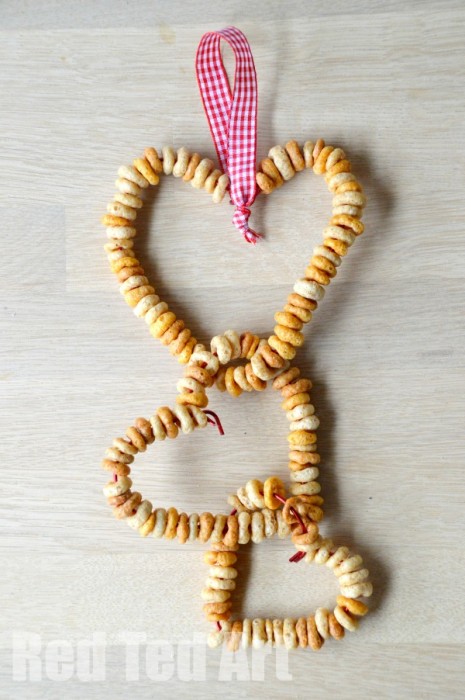 A cool idea to make heart-shaped cereal ornaments, bird feeders and more. Also, a nice idea to teach kids to make different shapes using cereal.
You can use wire, pipe cleaners and even coffee stirrers as looping thread.
Bird feeder with cereal via red ted art.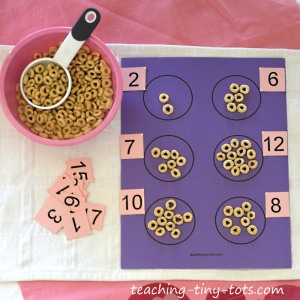 Counting activity that helps kids with math skills using cereal. An instant activity made with paper and sticky notes via teaching tiny tots.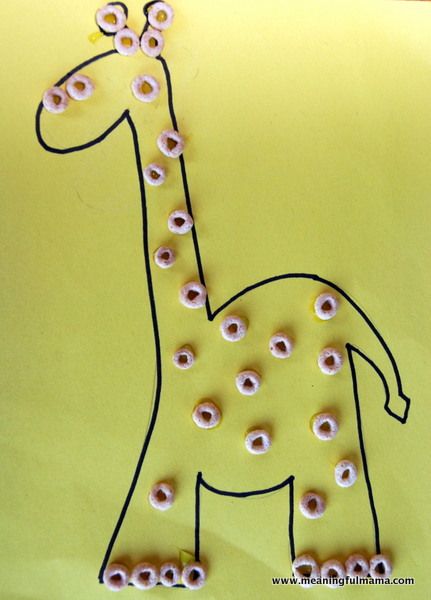 Use cereal to fill between the lines. A great activity to teach kids to stay within the area, with use of shapes and drawings on different things like animals, plants, alphabets, numbers and more.
Cereal Giraffe Craft For Kids via fun family crafts.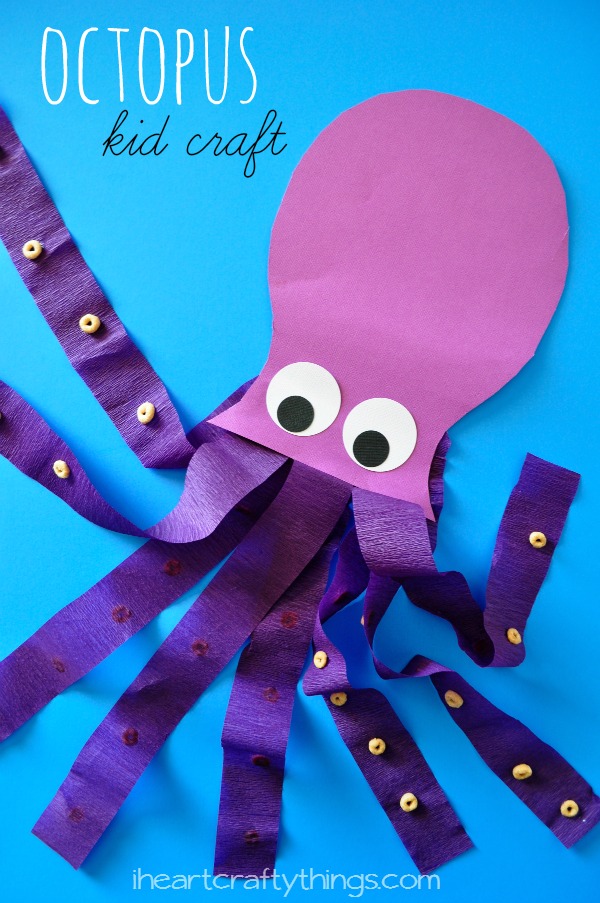 Cereal octopus craft and seventy more sea animal crafts and activities via craftionary.net.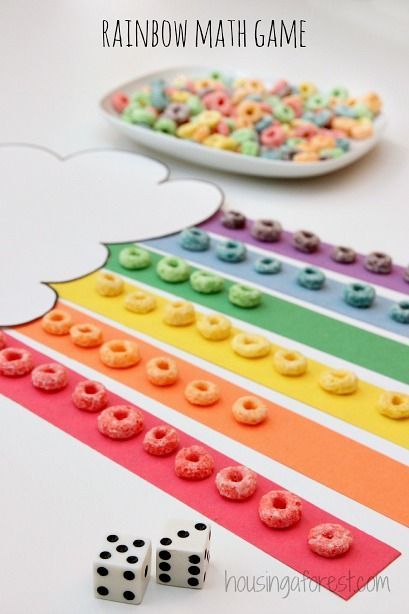 Rainbow Math Game for Preschoolers via housing a forest.
3. Sensory game – Sorting cereals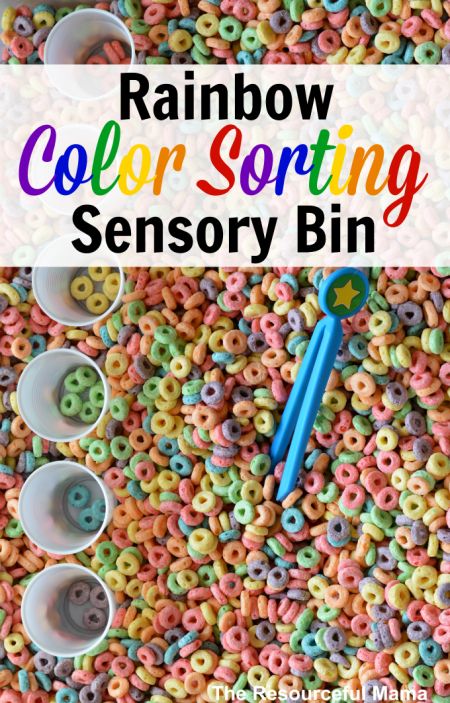 A quick and simple sensory game that involves sorting cereal by color using cups.
Cereal color sorting sensory bin for kids via the resourceful mama.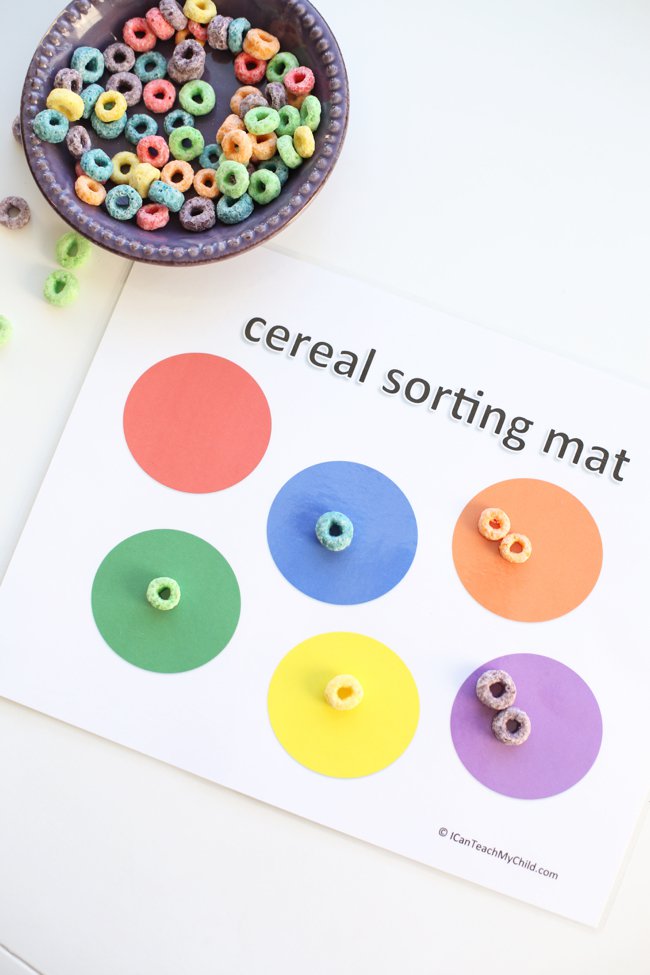 Another fun idea for sorting is by using colored papers. Color Sorting Mat for Preschoolers Activities via I can teach my child.
4. Lucky charm kids activities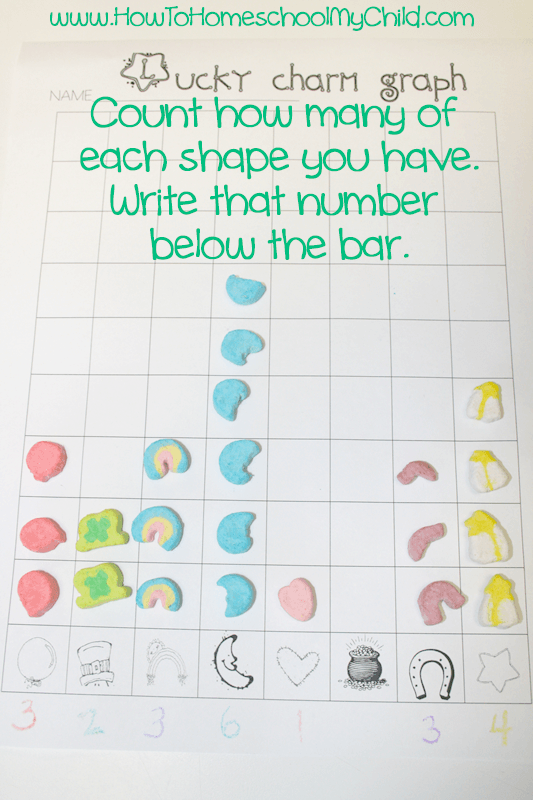 Use lucky charms to count the number of each shape and introduce kids to making graphs creatively and effectively.
Lucky charm graph via how to home school my child.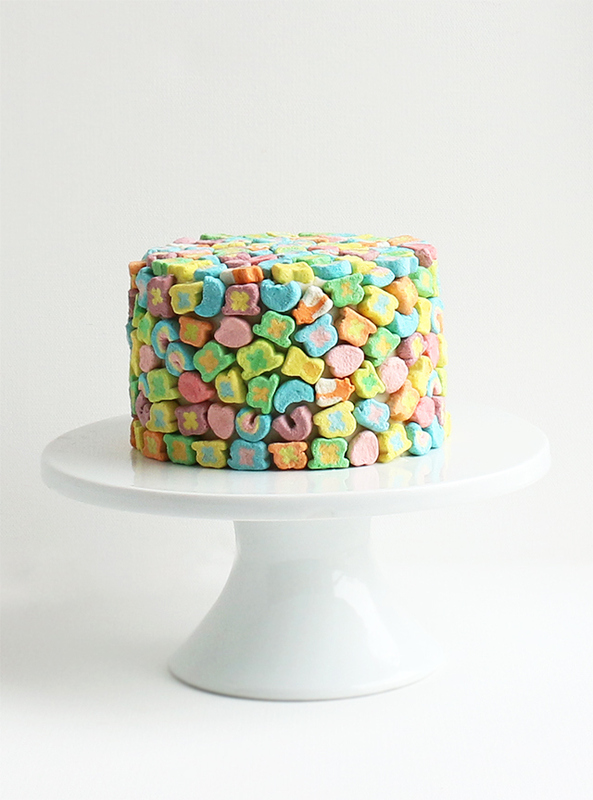 For the kids who love to make food, this lovely lucky charm cake is sure to cast a spell on their creativity.
DIY lucky charm cake via cool mom picks.
5. Cheerio crafts for kids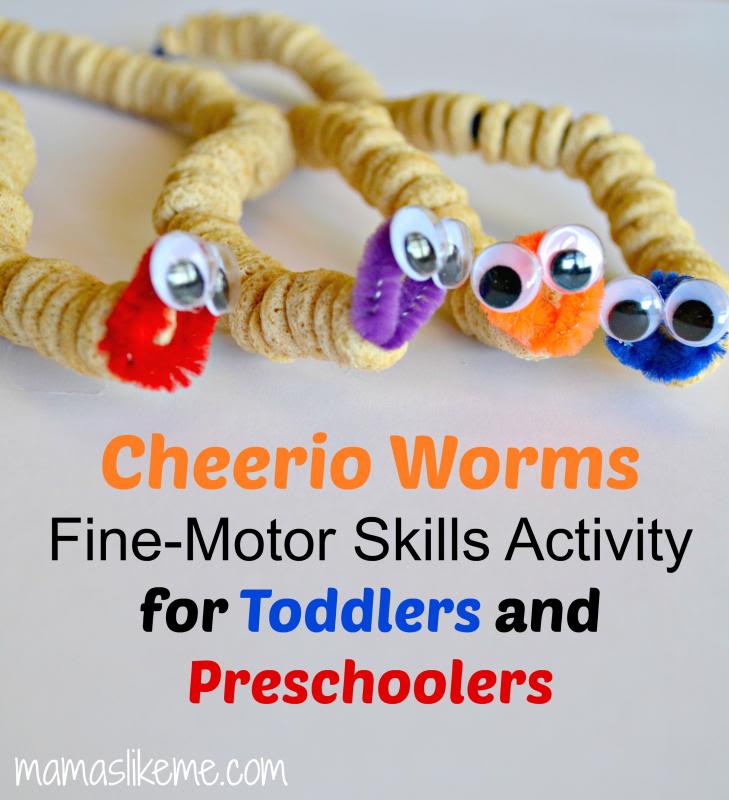 Fine-motor skills activity for toddlers and preschoolers using cheerios.
Kids crafting cheerio worms using pipe cleaners via mamas like me.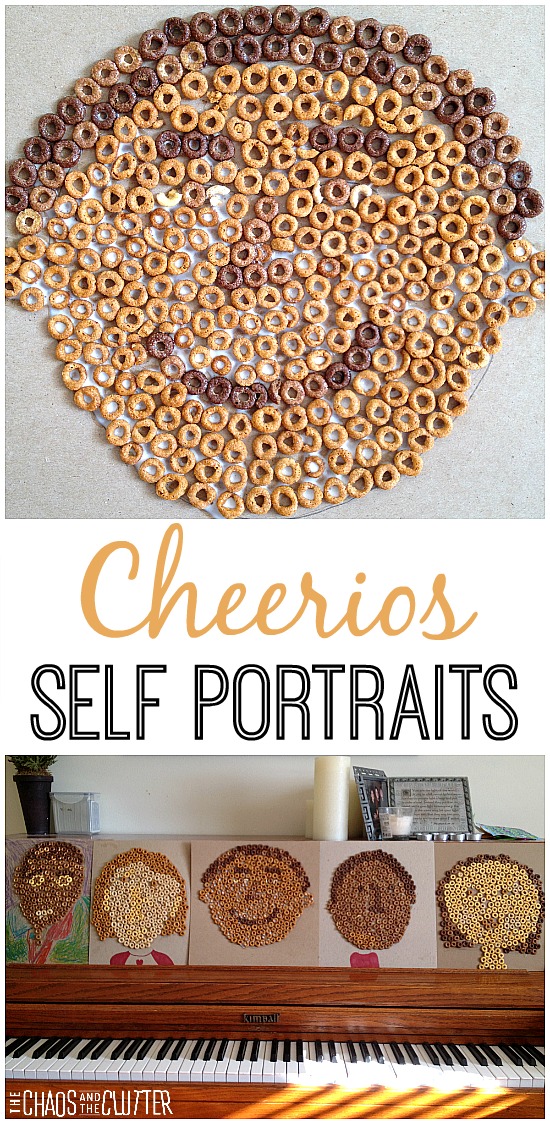 Kids love to make faces. And what's more fun to make a self portrait with cheerios while eating them.
Cheerios face craft via the chaos and the clutter.
6. Froot loop activities for kids
Crush froot loops into power to create art. And interesting idea with endless possibilities.
DIY cereal sand art via domestic charm.

I am including this idea as it goes with the theme. However, it does not involve cereals or froot loops.
Make froot loop lip polish with shea butter, sugar, froot loop essence and food coloring.
Froot loop lip polish by smart school house.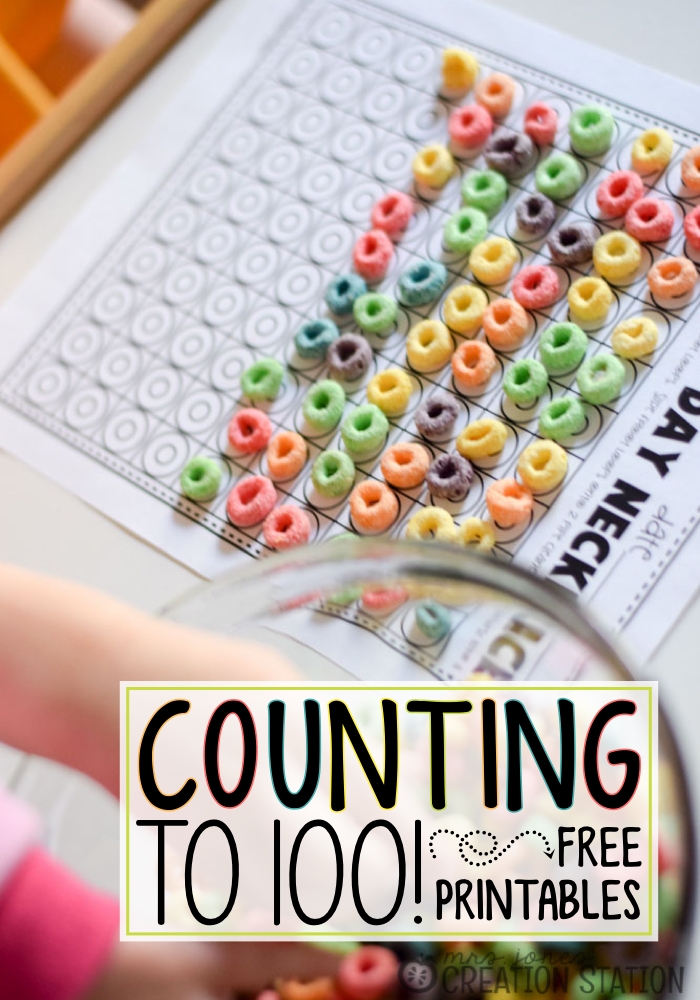 Use this free printable template to help kids count to hundred using cereal, froot loops, cheerios or any other item of your choice.
Counting to hundred by creation station.
So what do you think about kids crafting with food? Updated 2020: Please note some links were broken and therefore removed. If you find the original source leave it in the comment.
You will also like:
How to display kids art at home?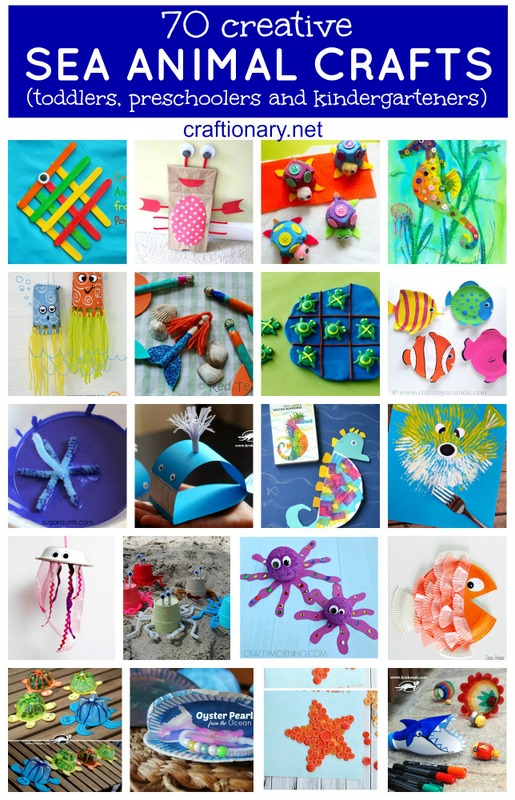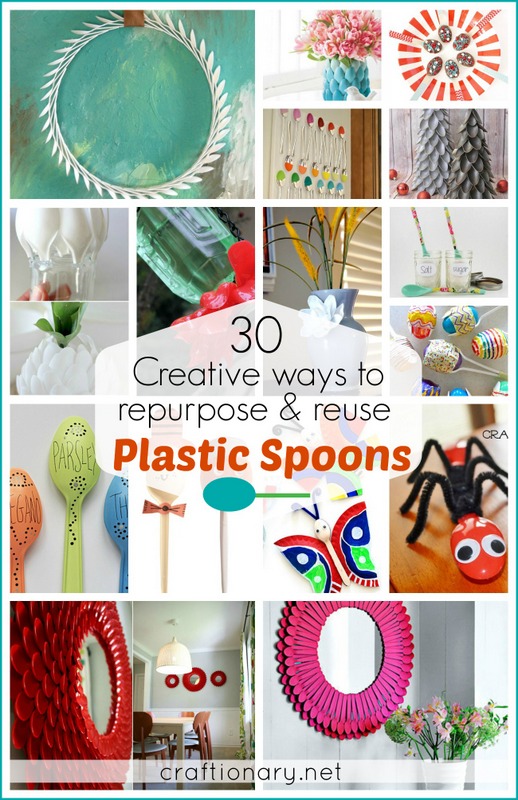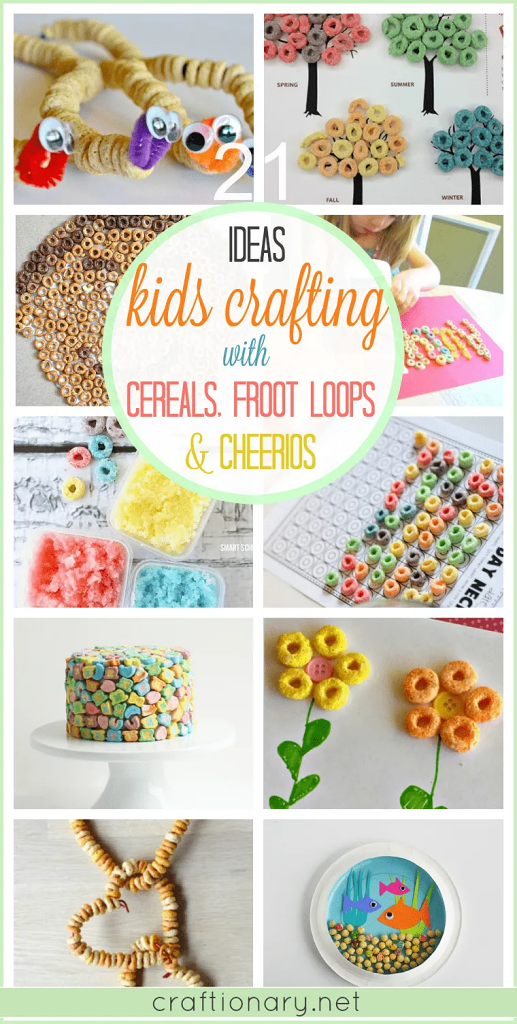 DO NOT COPY, EDIT, SAVE OR PASTE THIS IMAGE. COPYRIGHT OF CRAFTIONARY.NET