This post may contain affiliate links. Please see our full Disclosure Policy for details.
Mothers day quote free printable for mom. Mother's are great and not only on Mothers Day should we be reminded this! So I found this beautiful Mothers day quote. And decided to make a free printable. This is not only good for Mothers day but you can use it anytime of the year.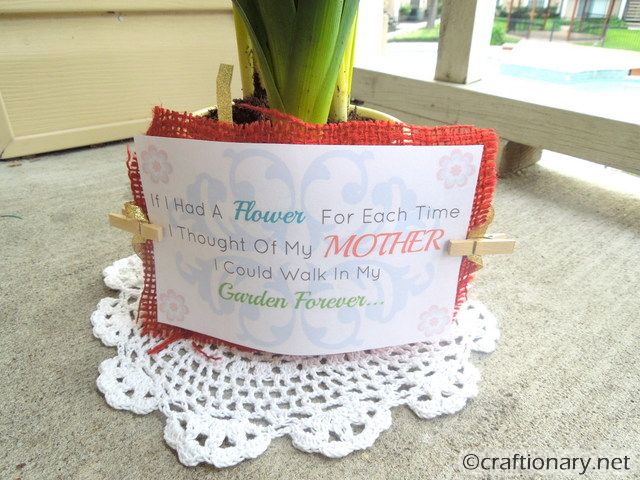 You can find the easy flower pot mothers day gift idea. And why I recommend using bulb flowers as gifts on Mothers day.
"If I Had A Flower For Each Time I Thought Of My Mother
I Could Walk In My Garden Forever"
Love this Quote.
Here are the printable versions:
Mothers Day Quote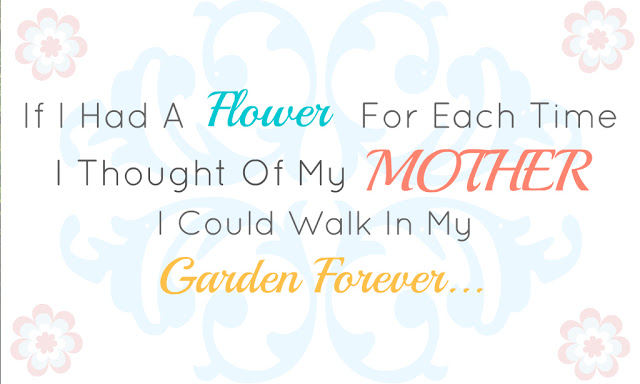 Download Mother's Day Quote Free Printable (yellow).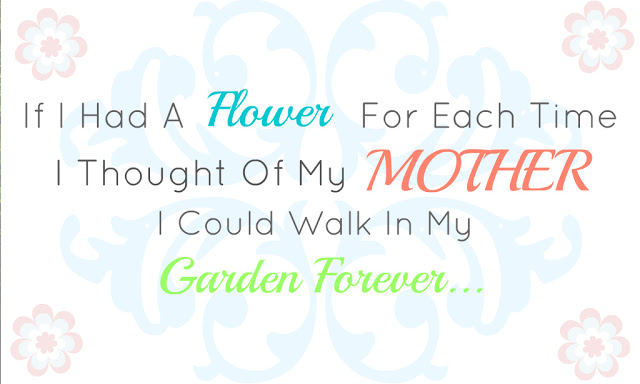 Download Mother's Day Quote Free Printable (green).
I included this printable with the daffodils in a pot. An everlasting gift that my mother will cherish and adore.
Easy flower pot mothers day gift idea
I made this paint and decoupage canvas mothers day for her last year and she loved it.
Mom you hold the key to my heart photo greeting card with free printable key template.
I hope you enjoyed these ideas. Happy Mothers day to all moms. Mothers day quote are a special way to make any gift customized with special feelings and thoughts straight from the heart. An easy but personalized idea that can make wonderful memories in the most simple and easy ways.
You will also like:
25 Best Mothers Day Printables
Gifts in a jar for Mothers day
15 Handmade bags and purses
Looking for more great ideas to Recycle?
Are you on pinterest?
These are updated regularly whenever I find unique ideas.