This post may contain affiliate links. Please see our full Disclosure Policy for details.
Butterflies not only add to the beauty of our garden but they also help with pollinating flowers. There are over 500 known species of butterflies in Canada and United States, that help the flowers grow. I have gathered easy handmade ways to make DIY butterfly feeder. These are great for attracting bugs and birds along with butterflies in your garden/ backyard with kids.
You can use a variety of materials to make simple butterfly feeders like hanging soaked sugar water sponge, plates with wall mount plate holder, terra cotta saucer feeder, mason jars, DIY feeder jug, pie tin, and even glass dish. Consider adding ant moat to deter pests from homemade butterfly feeders.
Place the feeder near the house or colorful flower border near the window so they can easily find it. Hanging is the best option to avoid other insects joining the party. You can test by placing sugar water on a plate over the table in your patio but keep an eye for uninvited guests.
Lets make butterfly food before checking out the butterfly feeders:
Make butterfly nectar:
Mix 4 parts water with 1 part sugar and boil for a few minutes until the sugar dissolves. Cool the nectar thoroughly before adding it to the feeder. Large batches can be made and stored in the fridge for 3-4 weeks.
Make fruit feeder:
Put slices of fruits into sugar water for the butterflies. Or make fruit feeder with water and fruits. Butterflies love oranges, watermelons, mangoes, kiwis and apples.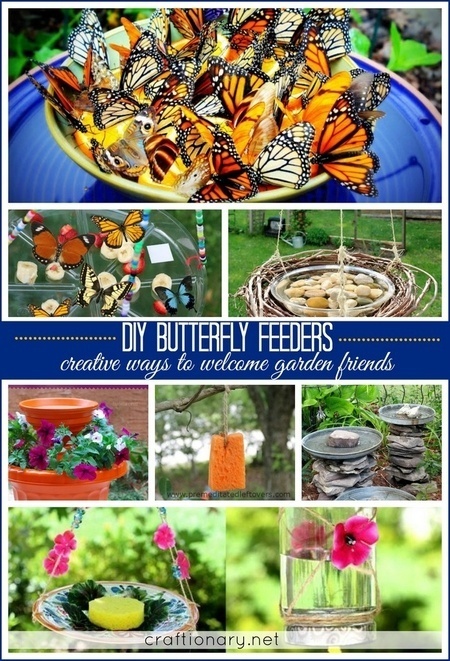 Make DIY butterfly feeder
1. DIY hanging butterfly feeder
Multi purpose DIY butterfly feeder that serves as a bird water/ bird bath too. Grapevine wreath, saucer, rocks and string bird butterfly water feeder.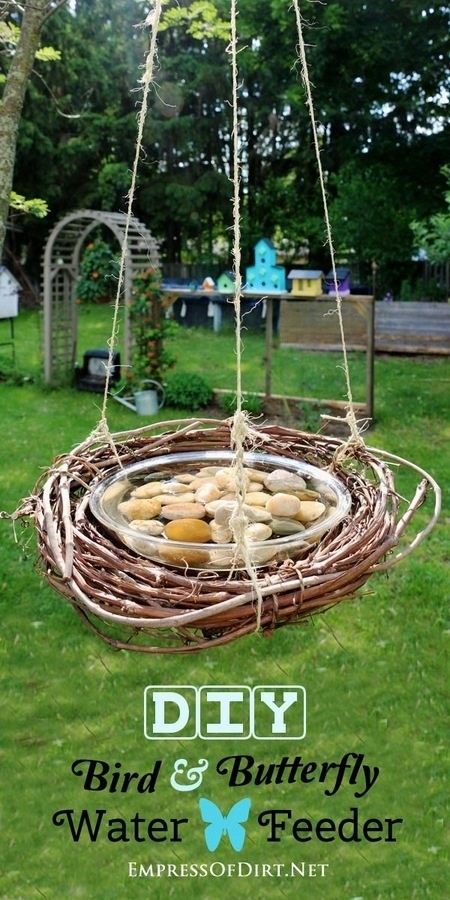 2. Instant butterfly feeder
Instant feeder for your garden made from sponges and plastic plate. Butterflies love red, orange, purple and yellow, they have good color vision.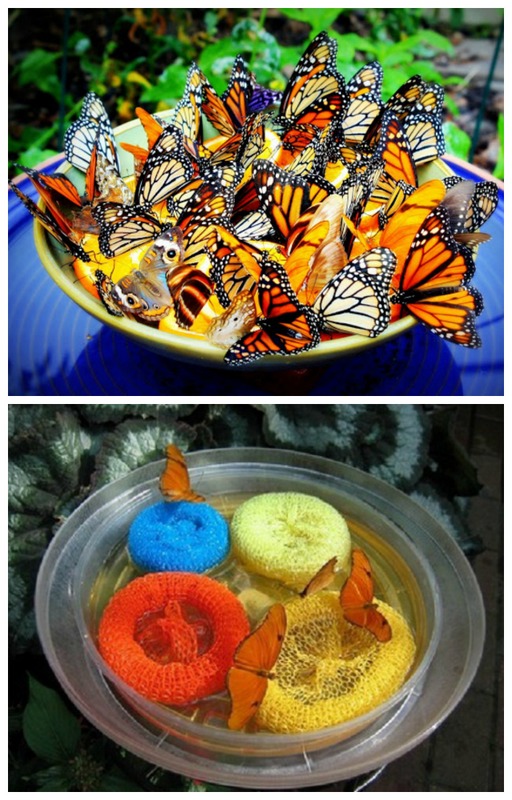 3. Decorative plate butterfly feeder
Add a decorative accent to your garden with this pretty plate feeder for the lovely garden friends.

4. Mason jar butterfly feeder
Easy attract butterflies by making a diy feeder from recycle jars and jam bottles. I love how it is decorated with washi tape and flower on top.

5.Repurposed butterfly feeder
An upcycled humming bird feeder made from plastic bottle, feeder tube and plastic spoons.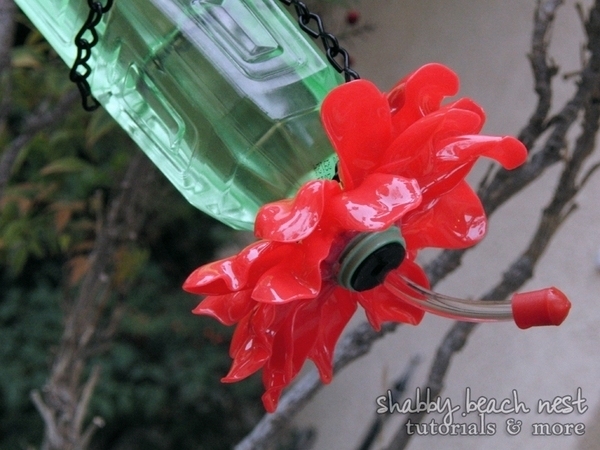 6. Butterfly feeder planter
This one is my favorite. An innovative planter/ bird bath/ DIY feeder for your garden. I also love it's bright orange color. Here's a tutorial to make a DIY urn for less, if you like.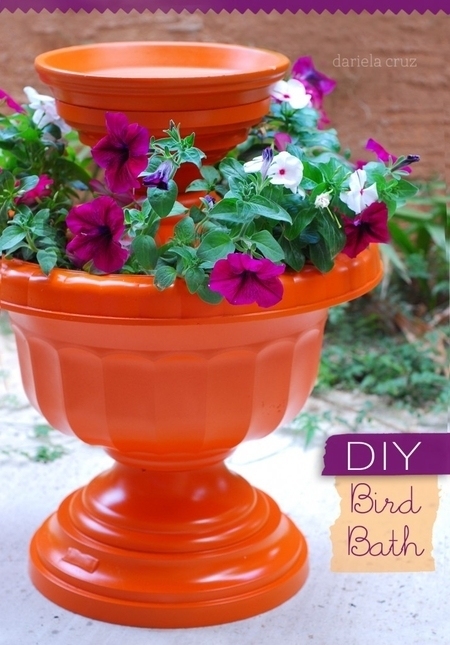 7. Galvanized tin tray feeder
Make a natural looking homemade feeder and bird water for your backyard with stones and metal trays.
8. Terra cotta saucer
Terra cotta bird bath and butterfly feeder, super easy and stunning project for your backyard.

9. Ceramic bowl butterflies feeder
A butterfly paradise made with fruit nectar and fruit pieces in a porcelain bowl.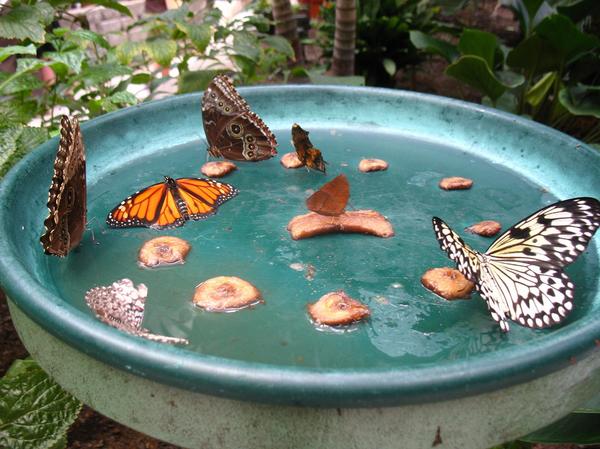 10. Glass dish butterfly feeding stand
Crafty feeder with thrift store mason jar, candle holder and plate.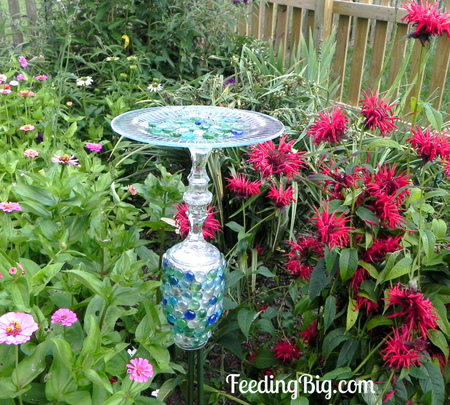 11. Kids butterfly feeders
Kid made easy butterfly feeder with beads and plastic plate. unknown source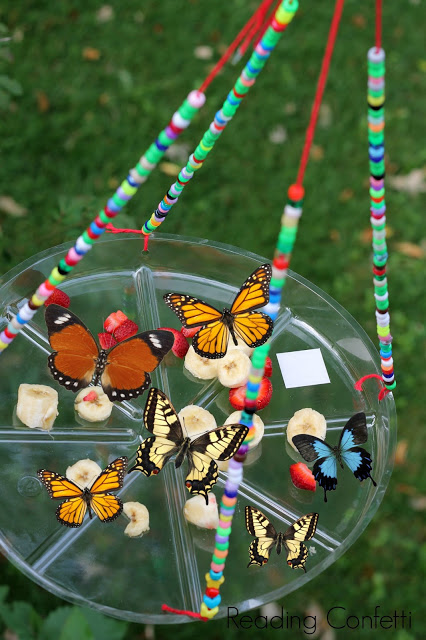 You will also like:
12. Sponge nectar feeder
Super simple butterfly nectar made with sugar water, soak sponge and hang it in the backyard with twine.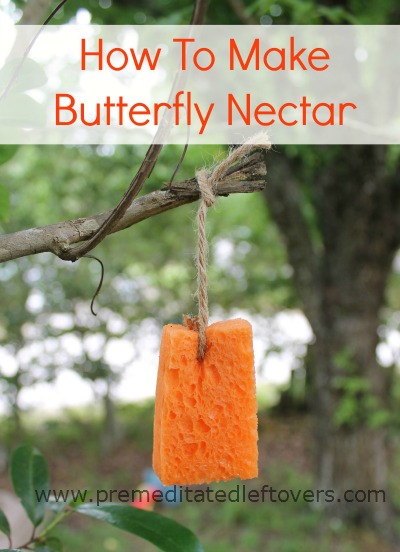 13. Hanging colorful butterfly feeder
Turn a decorative plate into feeder with mason line and beads. Use colorful fruits to attract butterflies. How to make a feeder via garden therapy.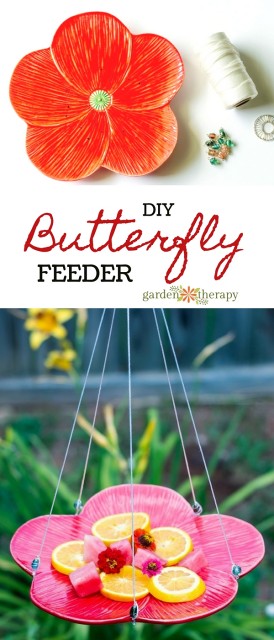 Read more:
You will also like: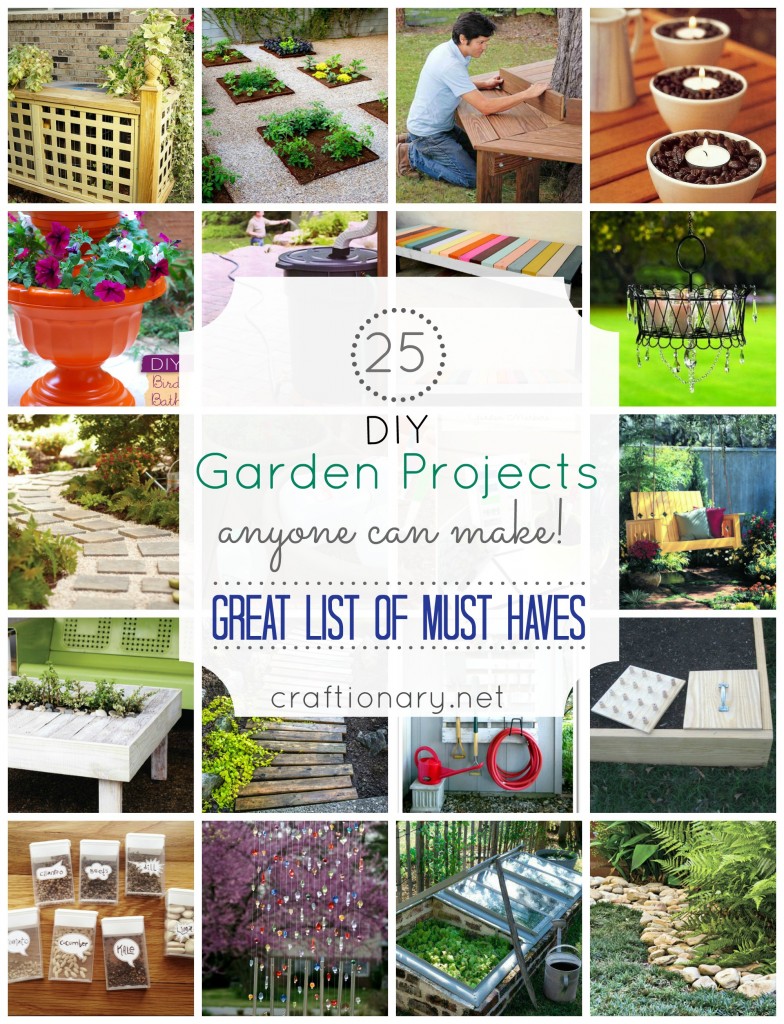 Garden projects anyone can make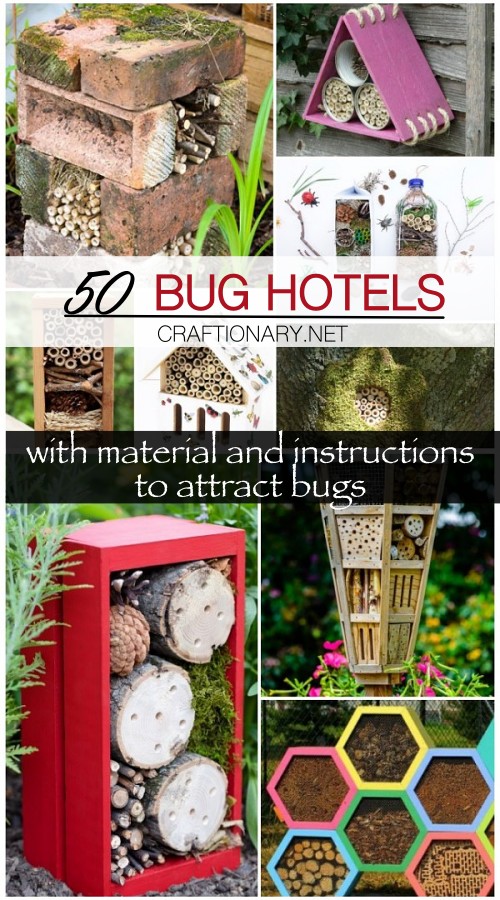 50 DIY bug hotels with material and instructions to attract bugs
DIY bird feeders best ideas for bird lovers
Looking for more great ideas?
Check out tutorials in the category
GARDEN
.
Some links are unknown. If you know the original source please leave a comment.