This post may contain affiliate links. Please see our full Disclosure Policy for details.
How to make basic nylon flower? Today I am sharing an easy tutorial to make nylon stocking flowers. You can use this tutorial to make all sorts of handmade nylon flowers.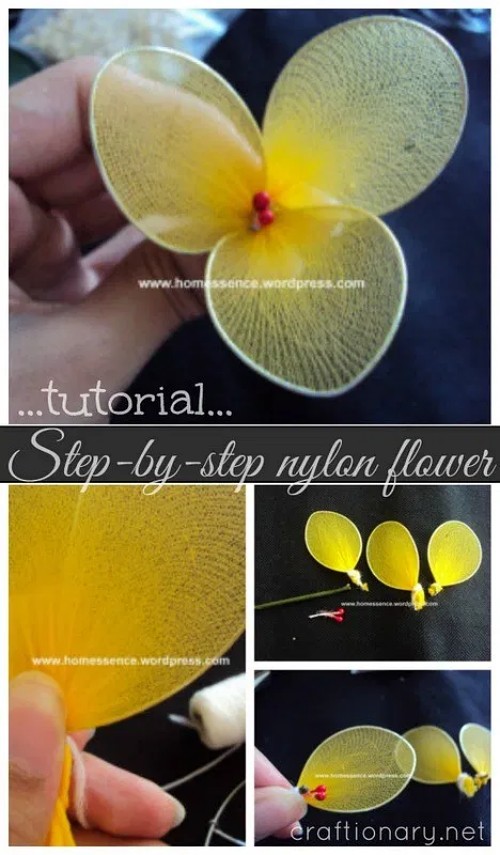 Make basic nylon flower
Once you understand the basics of these flowers you can make any flower using your imagination.
I will show you how to make a 3-petal basic flower.
THINGS YOU NEED:
To make basic nylon flower you will only need
3 petals (made from wire)
Stem wire (to thread the petals on!)
Red stamens (to make the bud of the flower)
MAKE IT:
Wind the wire around ring size 5. (By ring size I mean, diameter of the circle object you use.)
And twist and cut it with the help of a plier.
You will need 3 petals for this flower.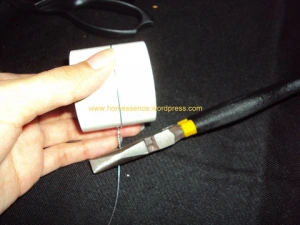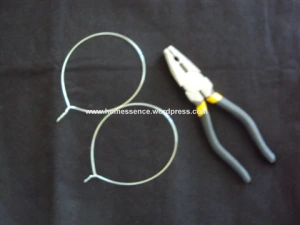 Now cover it up with stocking net. And thread the end tightly.
Cut the excess stocking net with the scissors.
(This technique may seem difficult in the start. But know that as you continue to make petals.)
It will become easier, to stretch nylon on the wires.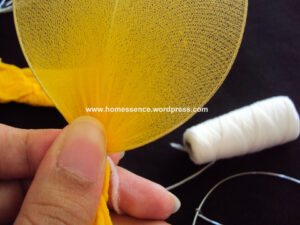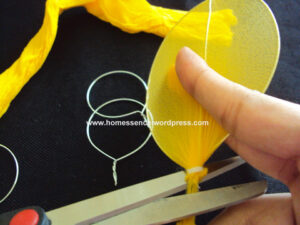 Use the thread to join the stamens first.
And then thread each petal to the stem one at a time.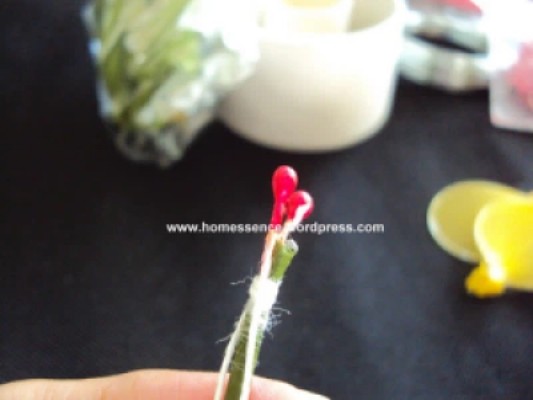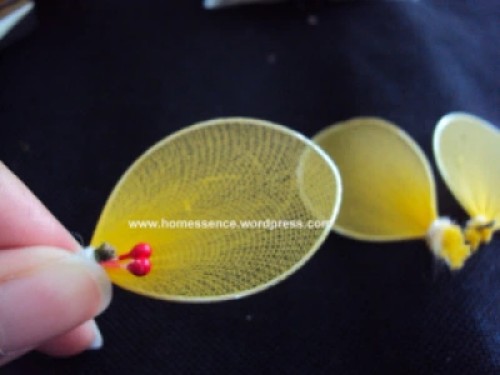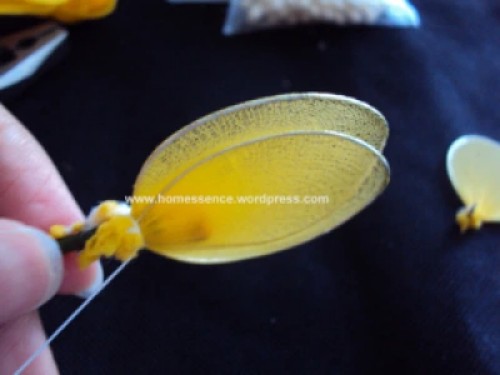 Wrap the floral tape around the stem wire. This will hide the thread and wire below the petals.
And the flower is ready.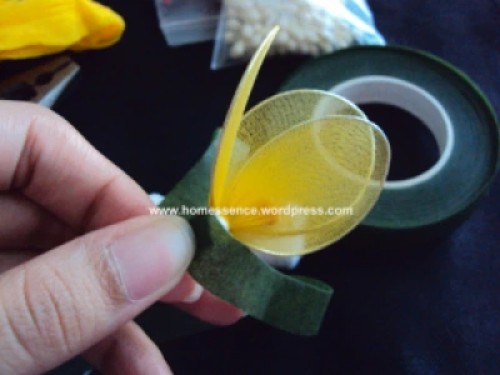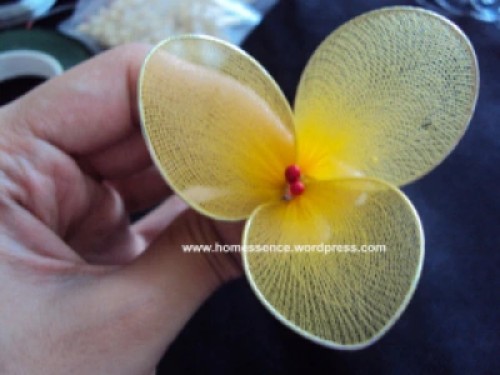 I hope you enjoyed this easy basic nylon flower tutorial.
A lot of people ask me about nylon flowers. You can find all the information about material and more at  Nylon flowers material.
More tutorials on Nylon Flowers. Find tutorials to make all the flowers you see in the image above.
You will also like:
Spring burlap flowers
.
Ribbon flowers tutorial
Make nylon roses (tutorial)
Looking for more great ideas?
Are you on pinterest?
Updated regularly whenever I find unique ideas.