This post may contain affiliate links. Please see our full Disclosure Policy for details.
I always love Eid decorations ideas, crafts and parties. This year I am on the move to celebrate Eid with my family. Yay! I was too busy packing and shopping for my friends and family. And found featuring a few spectacular ideas my best bet. I am writing this post in advance. And really hope it helps generate some great creative Eid decoration ideas. May this Eid be creative and decorate a beautiful welcoming home for your friends and family.
Have a wonderful Eid.
Eid Decorations
(wishing you all Happiness and Love for the coming year in advance)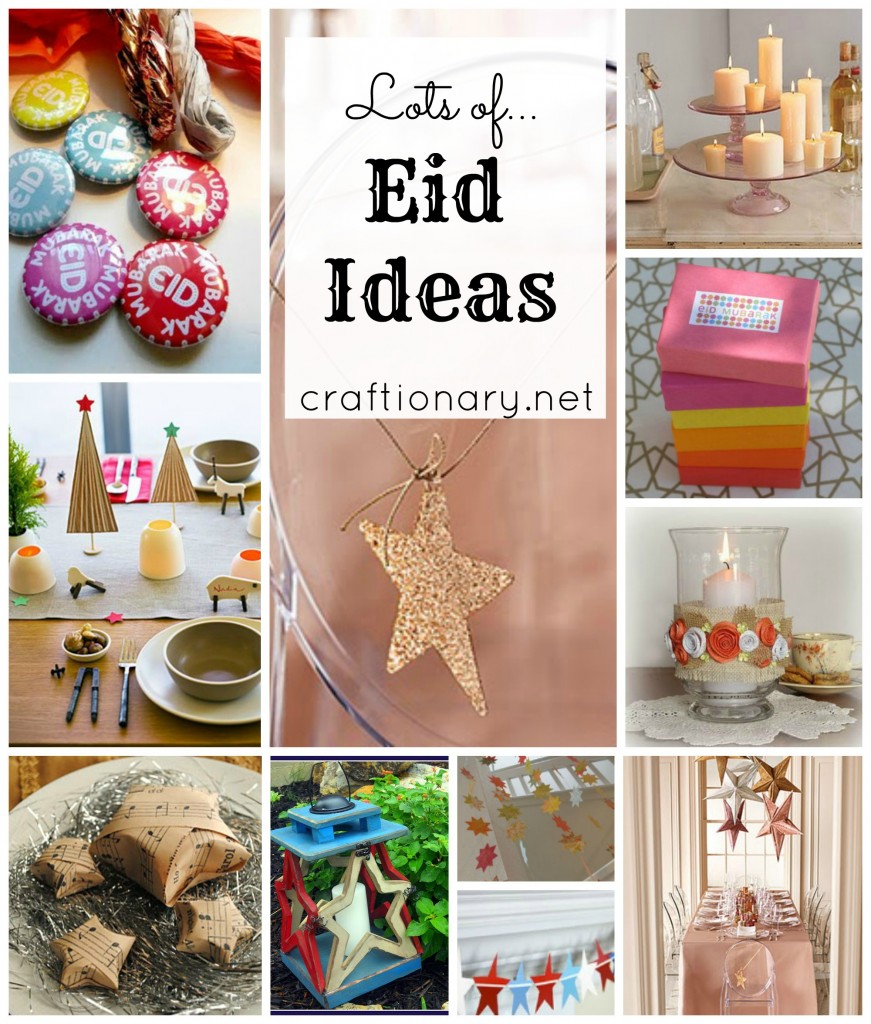 Let's get started:
Eid Decorations Ideas, Crafts and DIY Projects
DIY Eid Crafts for Home
Make these cute
Eid buttons.
Great for projects at home or even sew them on your shirts.
You can make these buttons with printable paper and resins (envirotex).
A very useful idea to make a
Greeting card
for Eid that can be planted,
handmade plantable greeting card.
Beautiful Quilled Crescent card with cute stars and a mosque.
What a wonderful idea, I love the color combination. Very cute idea over at Quilling card.
Make
Falling star strands.
Hang them around your house for Eid decor. You can also make these strands with crescents.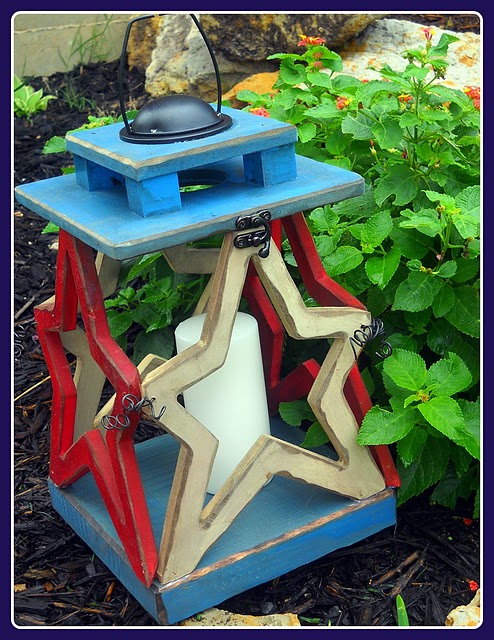 The
Candle light lantern
made from wood. This is a great night time party idea. Candles with look beautiful in them at the entrance. Make one following this easy tutorial at 
Star Wooden Lantern.
Paint your plain shirt using a freezer paper. This is a very fun idea.
Cut a pattern and iron the freezer paper on the fabric. It will stick. The use paint to customize your shirts.
I can think of tons of ideas using this technique.
Like an Entrance Welcome Flag made with fabric. And painted message greeting every one. "Happy Eid".
Eid
Door hanging
made with ribbons and wooden spray painted letters.
Great idea at Crafting with intentions.

Eid Decorations using Stars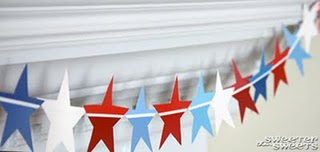 Star garland made with paint chips.
Make Orchids or flowers with Nylon. Make a centerpiece with candles and accent stones.
Ramadan Treats Eid Time
I wanted to share this
Ramadan Calendar
 idea, because it is very creative.
On Eid it can be used for placing party favors or Eidi to kids in a more special way.
Cuteness. The Paper stars are so much fun to make. Even your kids will love making them.
Do you like that
Beautiful sticker
at the top of the gift box? I am sure you do.
This and many more amazingly cute and vibrant downloadable free printables are available at Ramadan Challenge (no longer available).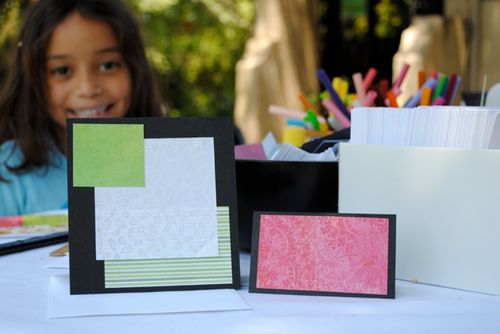 Make
Place cards
on this Eid, cute and inviting.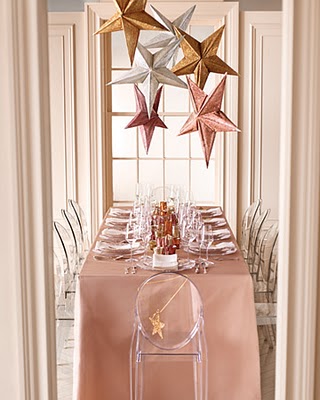 Make stars for hanging on the table using five paper cones. Cut them in cone shape at the end. Glue them together to complete one star. Spray paint and add glitter.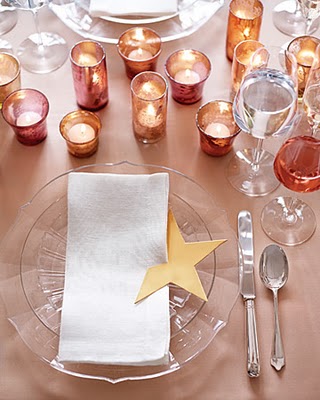 Make a star napkin holder. I think this one is made with cardboard or thick paper.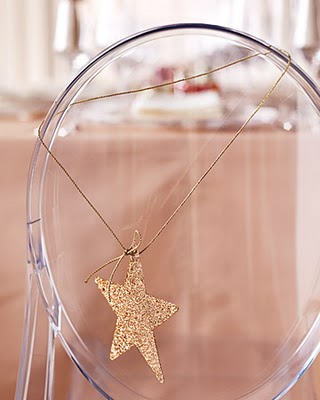 Make a glitter star for decorating. Cut a paper in star shape. And sprinkle glitter on it.
Eid Decorations – Dinner Table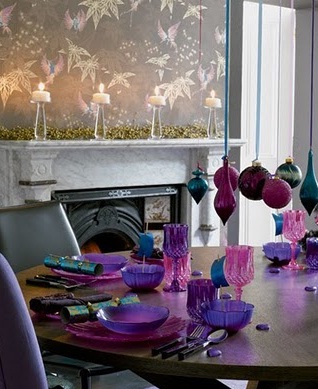 A few
Decoration ideas
by
Martha Stewart
.
The stars and colorful centerpiece hangings symbolize Eid.
A beautiful purple and blue decoration set-up.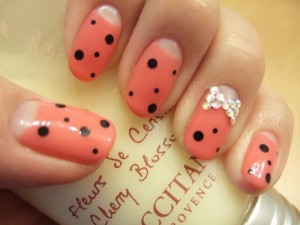 Rhinestones are very popular nowadays. Apply half moon
Nail design
, it will look spectacular on Eid.
See some tips and ideas and half moon nail designs can be found on IG (update).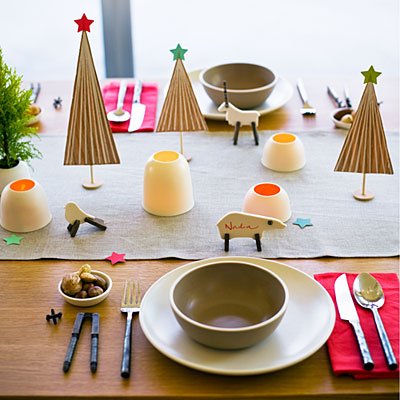 Cute
Stars
sprinkle around the table runner. And center piece idea.
Make these stars out of card stock using paper punch. Or you can cut them using scissors.
I love the teepee trees with stars. Easy to make with sticks and paper.
A colorful
Butterfly mobile
 as the centerpiece. Cut felt butterflies.
And use thread and pom poms to sew this mobile.
This decoration in the room will look amazing on Eid celebration.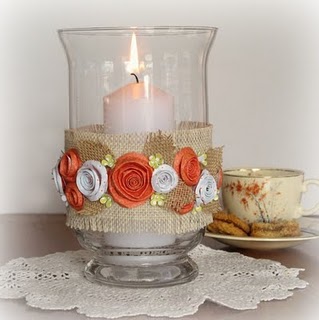 Candles give so much warmth on every ocassion.
Make this beautiful
candle centerpiece.
Burlap and paper rosettes are glued onto a vase.
Easy to make and looks amazing.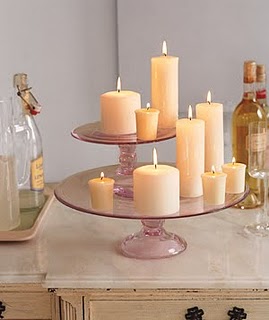 Simple wonderful idea.
Candles and glass for decoration.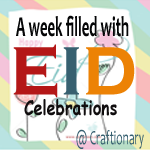 You will also like:
Free printable Ramadan Subway Art.
Recipes- Desserts and Food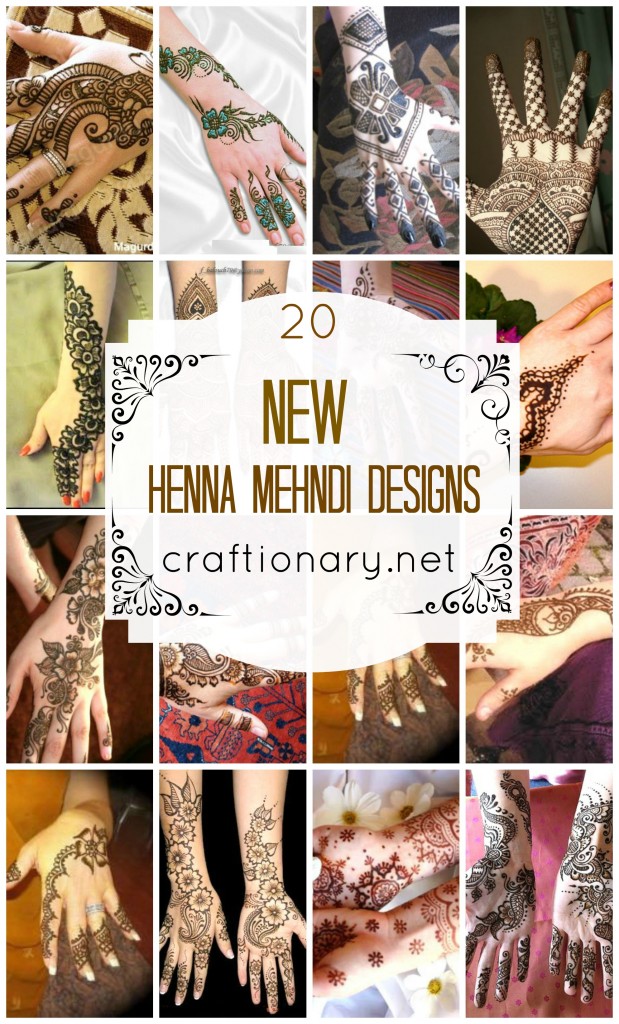 New Henna (Mehndi) Designs.
Ramadan Calendar Free Printable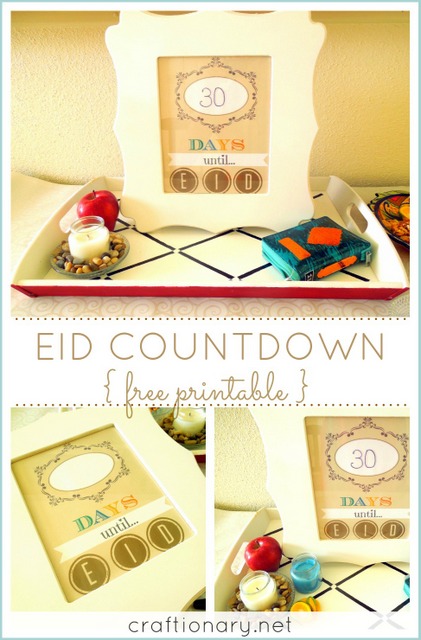 Eid Countdown Free Printable
Looking for more great ideas?
Check out tutorials in the category
EID
.
Are you on pinterest?
You will also enjoy the Eid and Ramadan and Craft tutorials Boards.
These are updated regularly whenever I find unique ideas.