This post may contain affiliate links. Please see our full Disclosure Policy for details.
Eid is an Arabic word meaning "Festivity". It is all about happiness and Eid celebration. Friends and families go visit each other. And people enjoy wearing new dresses. Making good food is always the first thing in a celebration. Kids are excited for gifts. I along with my entire family totally look forward to the BBQ. Do you enjoy BBQ Eid celebration?
 Today I am sharing some famous recipes to make dessert. And side dishes recipes. These will go well with your Eid BBQ recipes.
 Let's get started with the Eid dessert recipes.
Eid Celebration
A few of my all time favorite Eid recipes:
Eid Desserts
Dates and Cream
A traditional Eid Recipe. All I can say about it is that it's temptation is hard to resist.
Link is broken. Here's what you do. Soak the dried dates overnight in water or milk to make it soft or use soft dates pitted. Now add khawa or mawa with almonds to it.
Made with custard, fruits and pound cake. It's a very easy, instant and delicious dessert.
Sweet vermicelli.
Traditionally called
Seviyan.
Made with vermicelli, nuts and milk. Super easy recipe.
Link no longer available. To make Seviyan boil vermicelli from store in milk and add sugar and cardamon (finely chopped or powdered). Serve with almonds on top.
Made with rice, milk and sugar and is very healthy.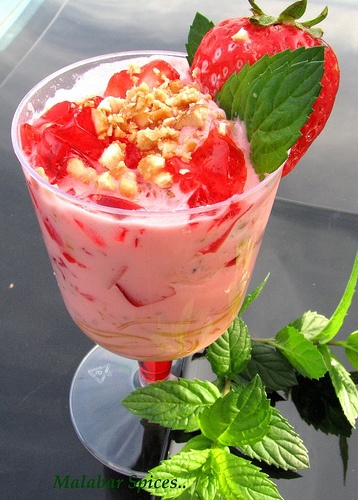 Shahi Falooda
A great drink made with falooda (chinese noodles), scoops of ice cream and milk.
Served with a spoon and a straw in a glass.
You can also add crushed pistachio or other nuts and jelly on top.
My favorite ingredient is rooh afza. I love it!
Rasmalai
I am craving it right now. Another dessert, where milk is the main ingredient.
Link no longer available. Here's an awesome Ras malai recipe from Food Fusion.
 A mixture of souffle and ice cream.
I love souffle especially the orange souffle. But this recipe sure looks promising. I have to try this out!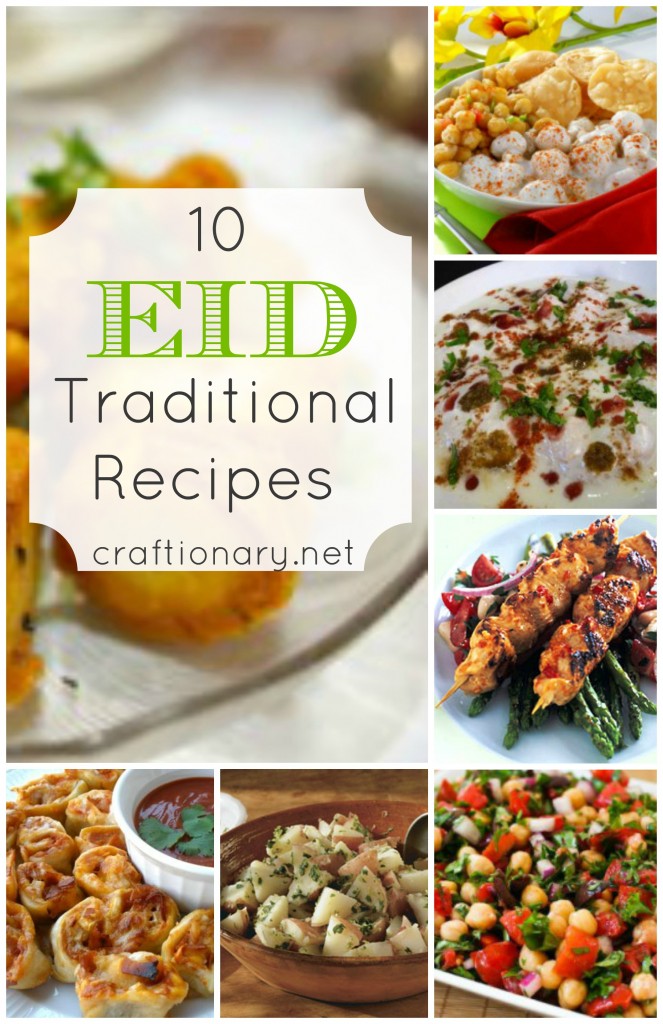 A few of my all time favorites:
Eid celebration snacks and meals
I always am on the look for easy recipes. I am not a big fan of staying in kitchen for long (I love to eat but not cook too much).
These recipes can also be fantastic for Ramadan.
  A simple mix of boiled potatoes and some spices garnished with coriander, very tasty.
I love to add chaat masala.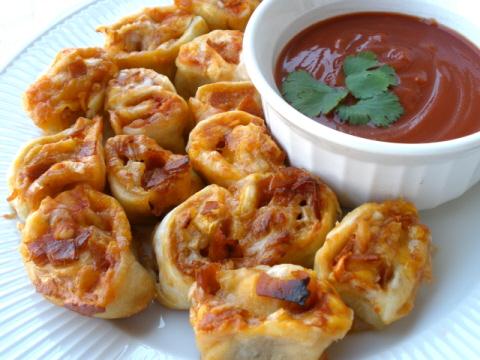 A fun food especially for kids. Check out the recipe you will love it!
BBQ Chicken Kebab Skewers
Traditionally a mince recipe. Replaced with chicken by many people as a more healthier diet option.
One of my ever favorite recipe. I will never grow tried of eating these sandwiches.
Not to mention French Fried and coleslaw on the side are Must Haves.
To make the ones I love the most. You need to boil the chicken and mix it with mayo to make a spread. Now grill the sandwich slice and spread mayo on it. Spread the chicken mixture and put some cucumbers on it. Put another slice of grilled bread over it. Spread mayo and put a thin slice of fried egg. Add tomatoes and lettuce on top. Now cover it with another slice of grilled bread. Place a toothpick it in to keep it in place. Cut into slices and serve.
Mouthwatering Eid snacks and meals
Usually cooked in Ramadan more than on Eid. But I wanted to share this recipe because it's awesome.
You can also use the same recipe for making Pakoras. Just replace chicken with potatoes, cottage cheese, jalapenos or onions.

Super simple to make. Marinate boneless chicken in salt and pepper or any spice you like.
Now cut small pieces. Prepare a mixture of basin with salt, black pepper, red pepper and chaat masala. Now dip the chicken and fry it in the oil on low flame so the chicken cooks. Serve it with sprinkle of chaat masala.
I think the picture says it all. Healthy and delicious.
I love to add imli (amli), lemon and chaat masala to it.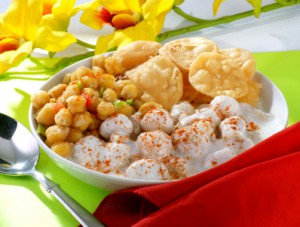 Papri Chaat
The word "Chaat" means Savoury Snacks. You can never make a mess out of Chaat.
It's one of the easiest snack ever made.
It's not spicy so your kids are going to love it. Do you have fussy eaters who don't like Lentils (Dal).
You must make this for them.
Very traditional dish, typically spicy. And is usually marinated in
chicken tikka masala
o
ver night (or for several hours). 
I hope you enjoyed this round of traditional South Asian desserts, snacks and side dishes.
I wish you a very healthy and happy Eid.
Eid Celebration South Asian Food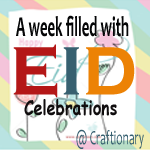 You will also like: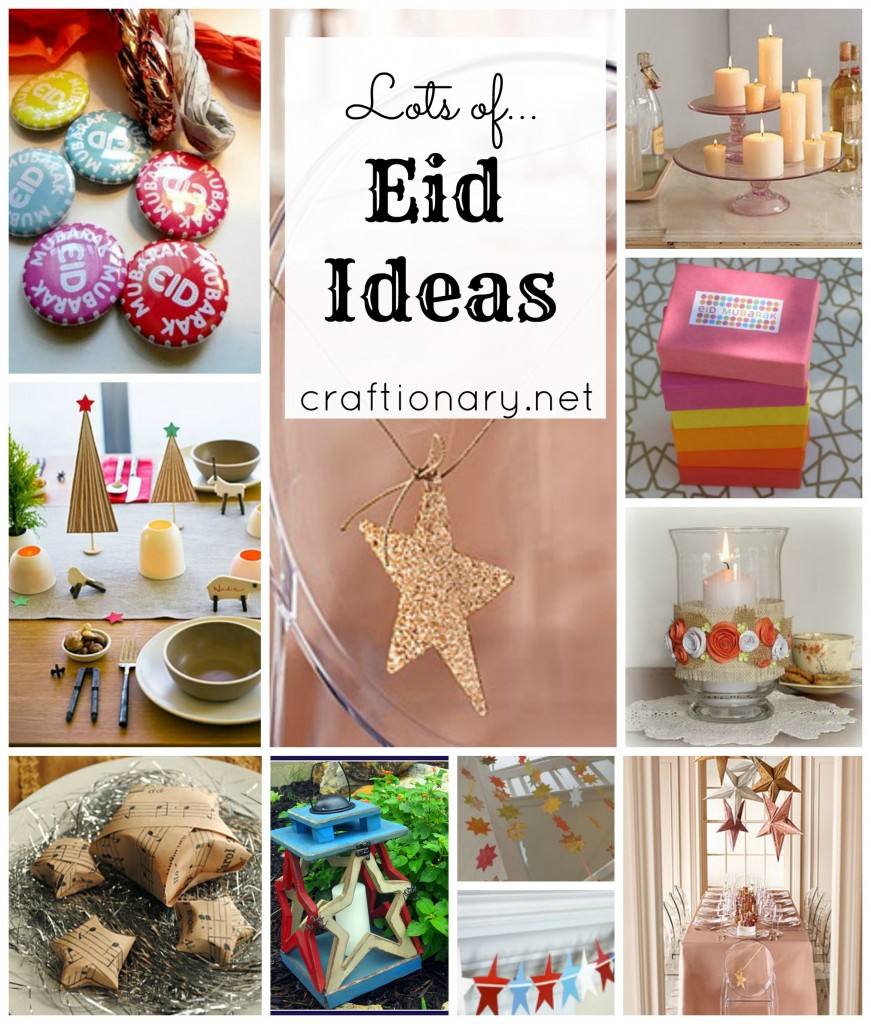 Looking for more great ideas?
Check out tutorials in the category
EID
.
Are you on pinterest?
These are updated regularly whenever I find unique ideas.