This post may contain affiliate links. Please see our full Disclosure Policy for details.
This post brought to you by Duck® Brand  All opinions are 100% mine 
Crafting with duct tape is the new trend. Have you ever used duct tape to craft?
Well neither have I! The wonderful people at Duct brand sent me this awesome pack for creating a craft project for prom. Duct tape comes in over 140 awesome colors and prints. Wow!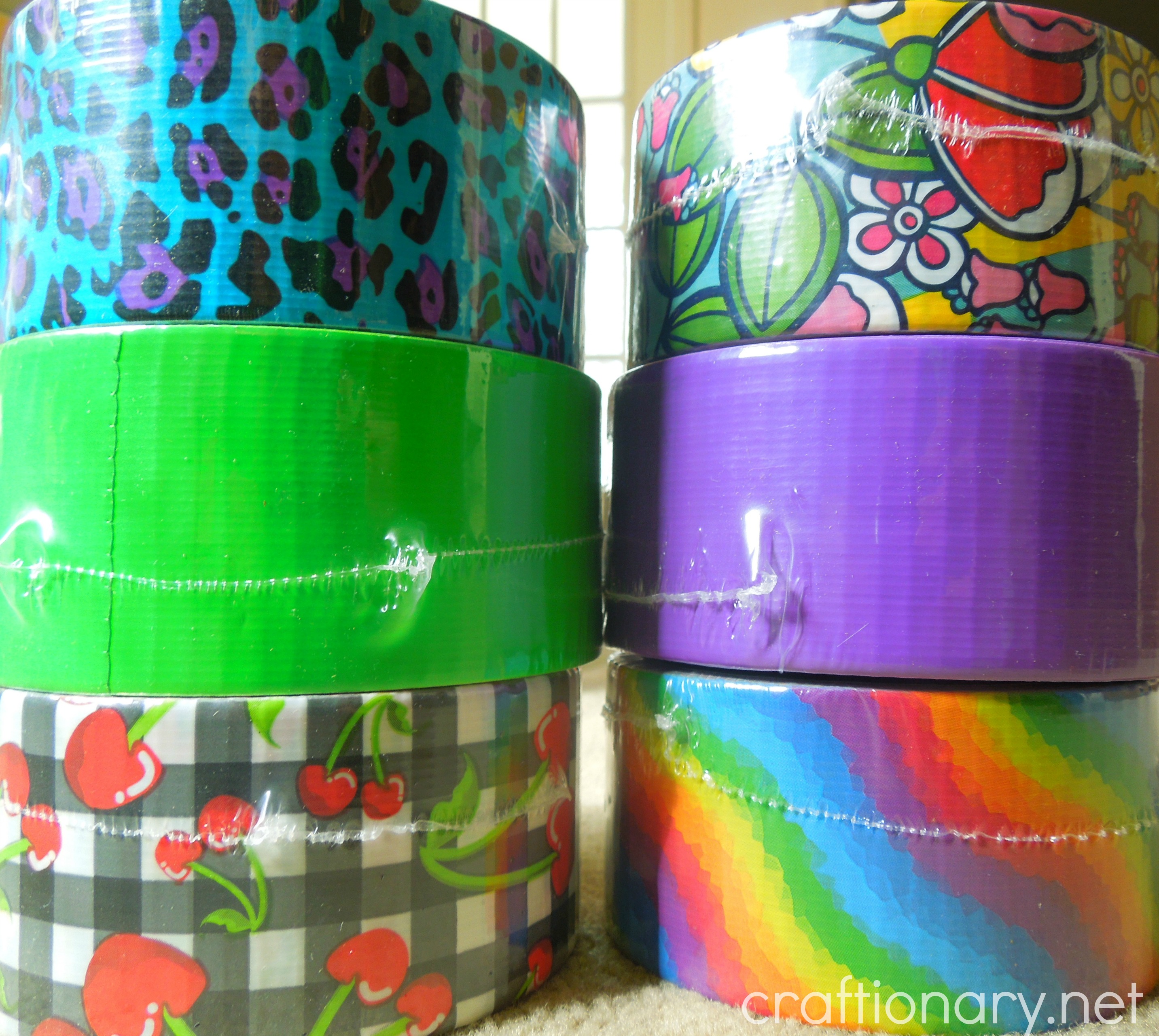 After thinking about what to create for a while. I came up with the idea to use duct tape to turn ordinary accessories into a matching accessories set.
This post is going to be picture heavy.  So get ready for it.
Duct tape crafts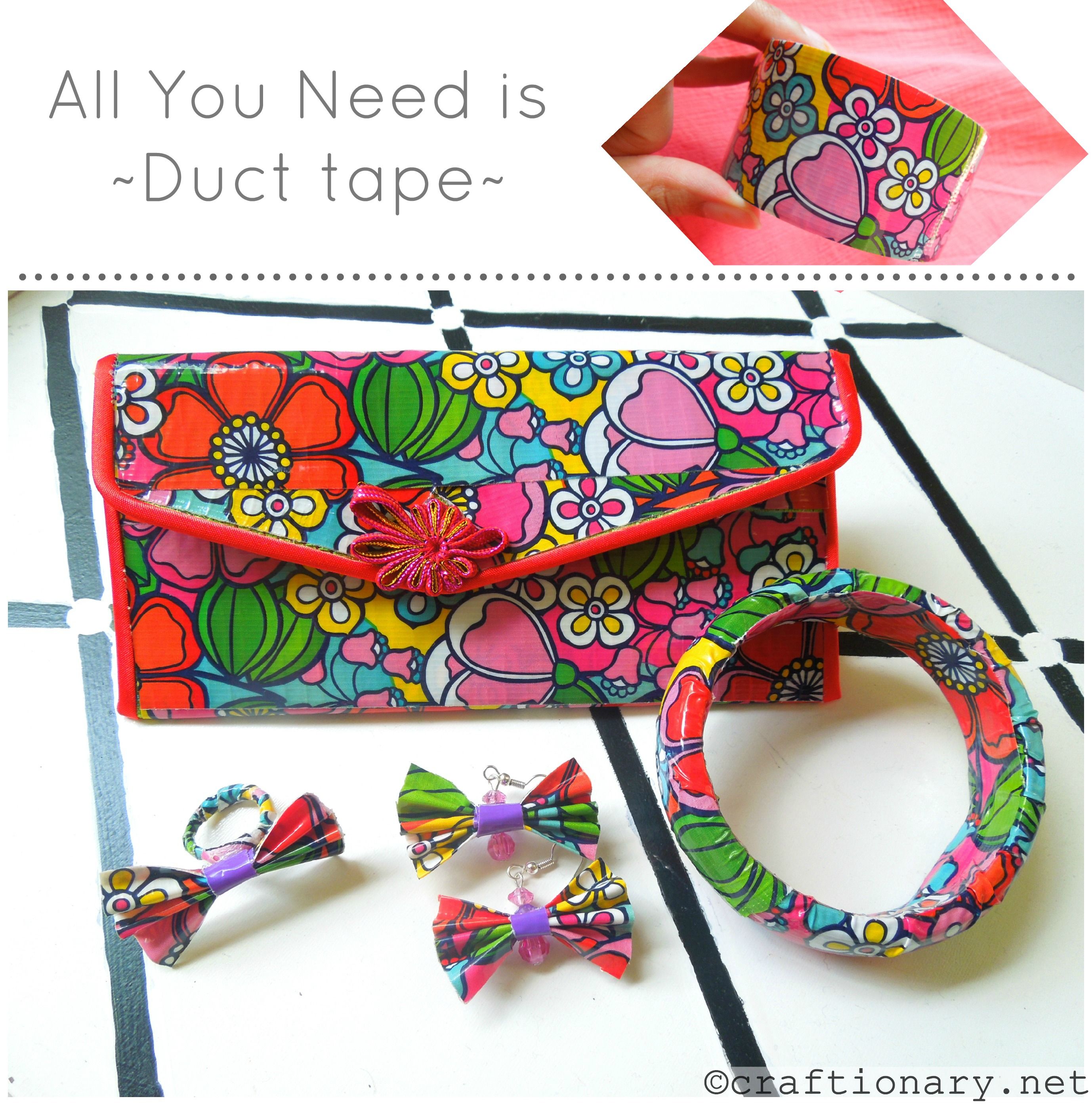 All you need is duct tape and scissors to make it duct tape crafts.
The headband, bangle and wallet were simply wrapped with stripes of duct tape.
Here's a look at the duct tape headband.
Headband with Duct tape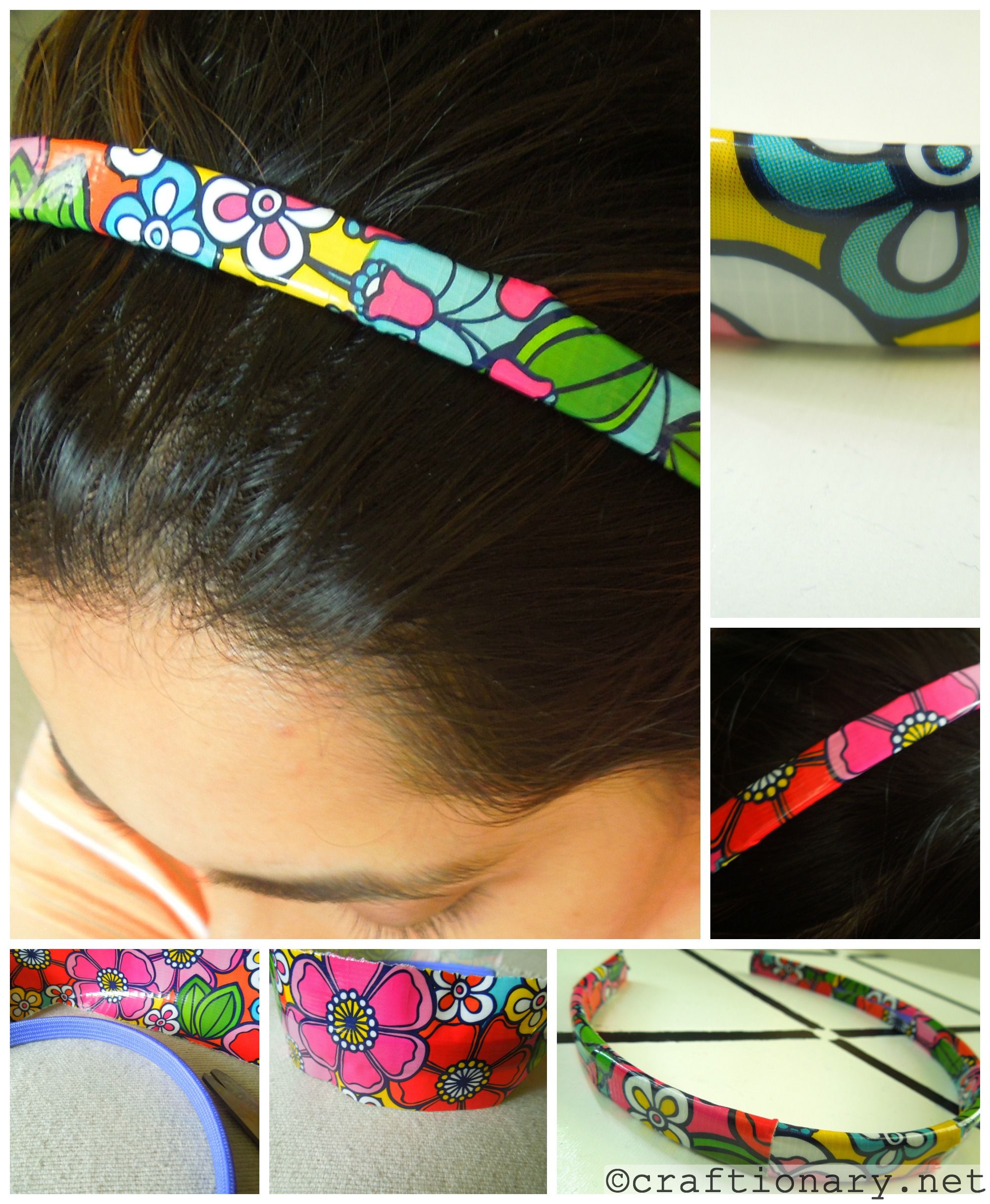 Wallet with Duct tape
Bangles with Duct tape
For making bow earrings and ring, I cut strips of duct tape and folded it. So the sticky part is stuck together. And print is visible on both sides.
I then folded it back and forth like you do for making pinwheels. So I had folds to wrap neat bows. With a little piece of duct tape, I wrapped the center to make the bows. I then glued them onto my ring and earrings with E6000 (strong glue).
Duct tape bow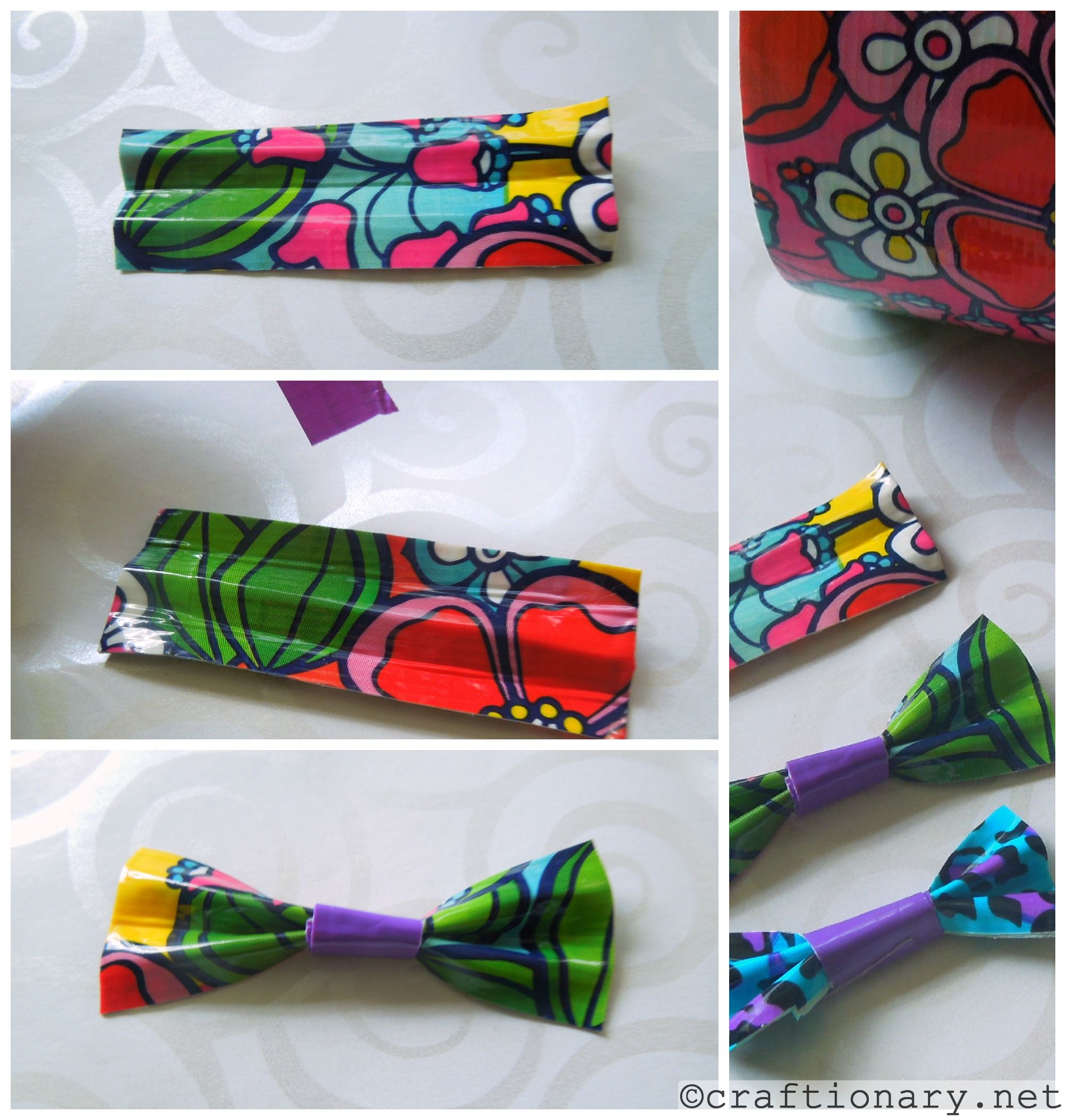 Here's a look at the duct tape bow ring.
Duct tape ring
And the bow earrings.
Duct tape earrings
I am not a necklace person. So, I didn't make one. If you like you can glue bows to make a custom necklace too.
So what do you think? Can some duct tape work at the prom? What will you make?
In less than 30 minutes, I came up with an accessories set to go with a cute pink prom dress.
Duct tape accessories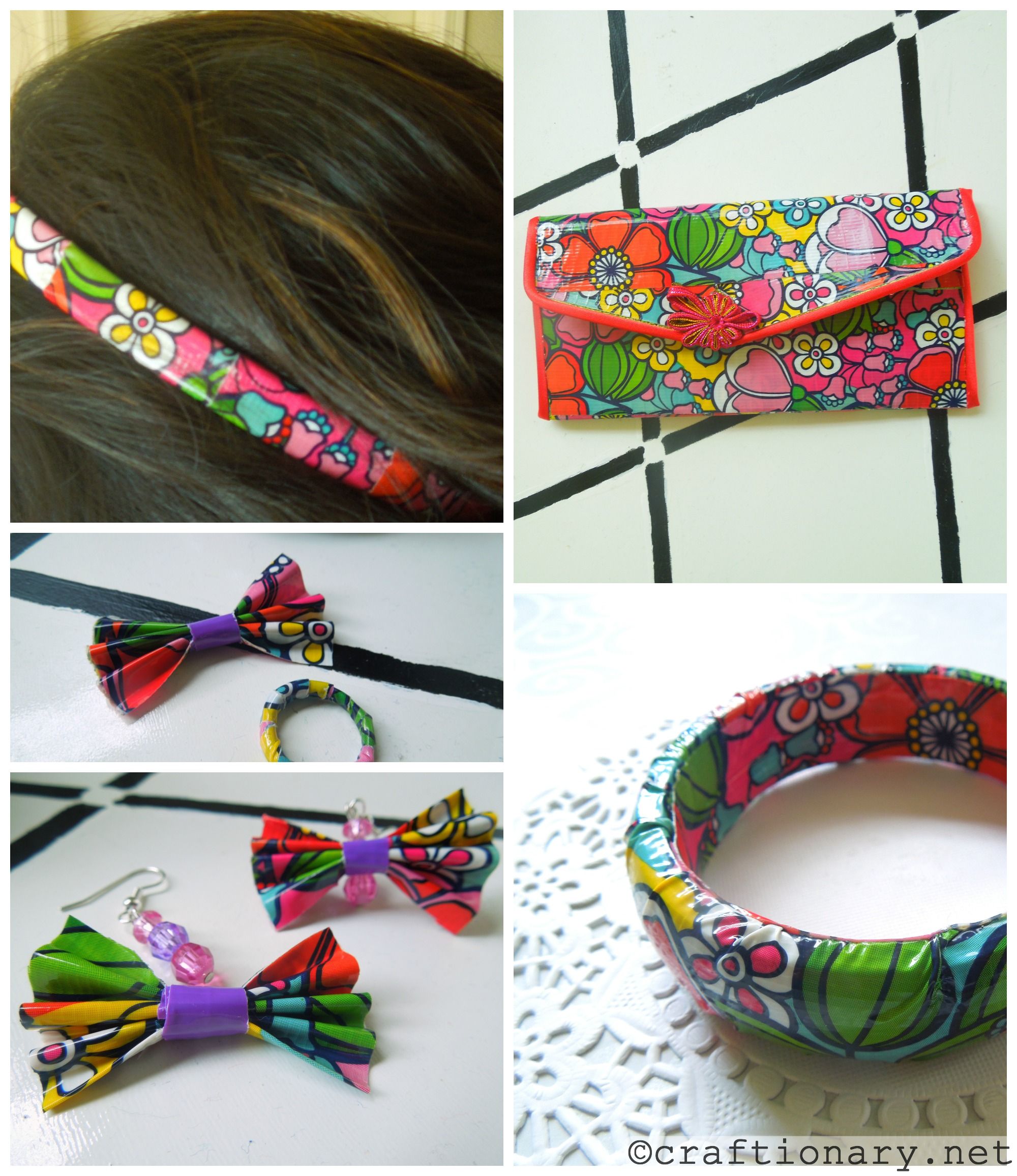 Like seriously, this is the easiest one superb thing for crafting. I got so addicted, I made tons of things with it.
I'll be sharing them on the blog this week.
Here's a before and after picture of duct tape accessories.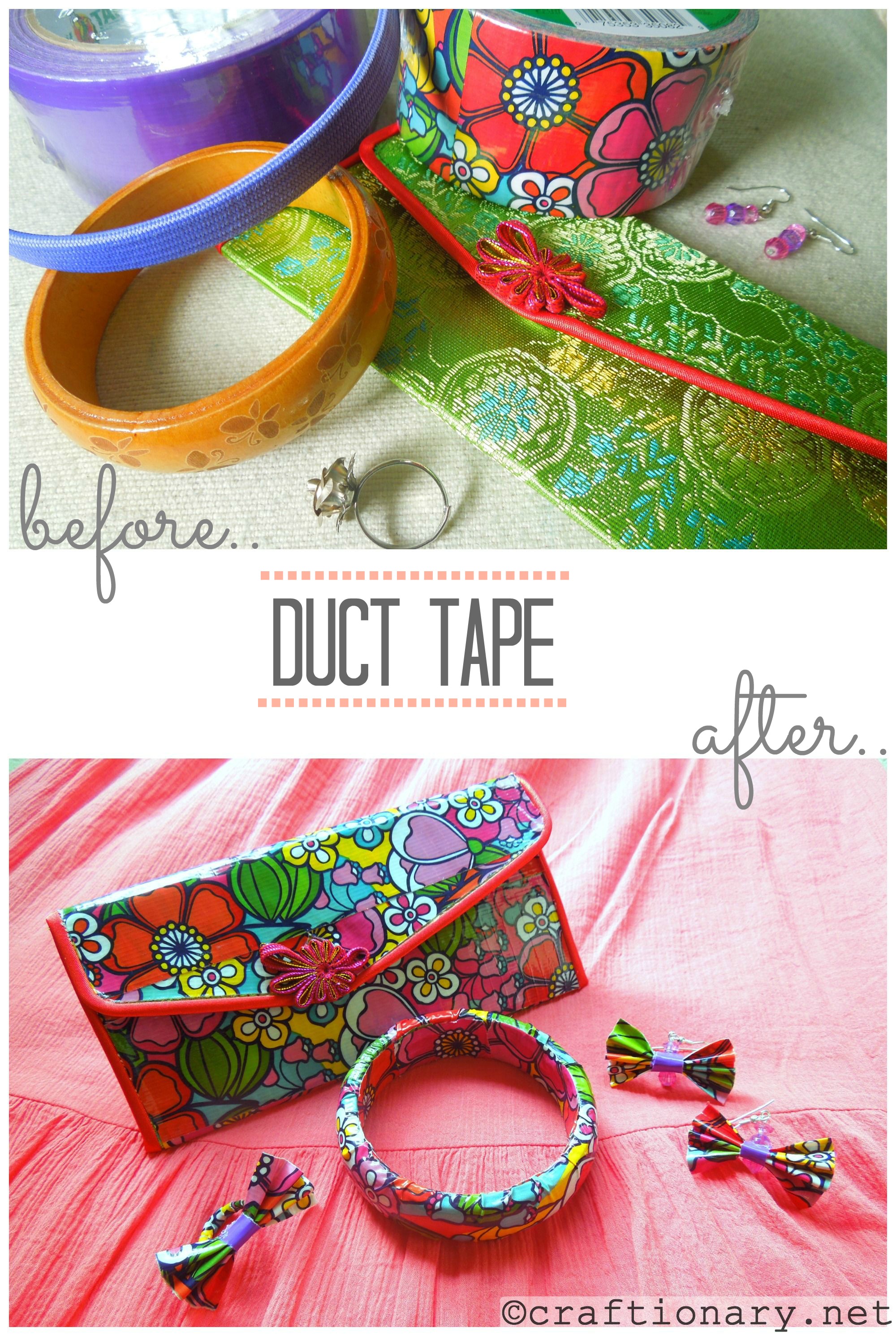 Wearing Duct Tape® to prom could help you or someone you know win a $5,000 cash scholarship.
All you have to do is make a craft to go with your dress. Or if you are really ambitious make an outfit out of duct tape. And enter in the Stuck at Prom® scholarship contest. You can also follow them on Facebook.
There are over $40,000 cash scholarships up for grabs. The contest is open for legal residents of US and Canada. Entry period ends on June 10, 2013.  For more information go HERE.
So, get up and start crafting  This is super fun.
Use duct tape to customize a party theme.
4 Simple ways to use duct tape at home.
 You will also like:
Resin/ Envirotex Craft Ideas
DIY beaded pearl necklace
20 Handmade flower tutorials
Looking for more great ideas?
Check out tutorials in the category
JEWELRY
Are you on pinterest?
These are updated regularly whenever I find unique ideas.