This post may contain affiliate links. Please see our full Disclosure Policy for details.
Resin envirotex DIY craft projects are gaining popularity again. Find easy and simple ways to use resin to craft small beginner projects at home. I had no idea that Resin (Envirotex), could be used in SO Many great ways.
I am going to try my hands at this medium soon. And by soon I mean when my son will start school. Yep!
Resin is not a good thing to work with around kids.
You can make jewelry and home improvement projects with it.
Let's have a look at these DIY Projects.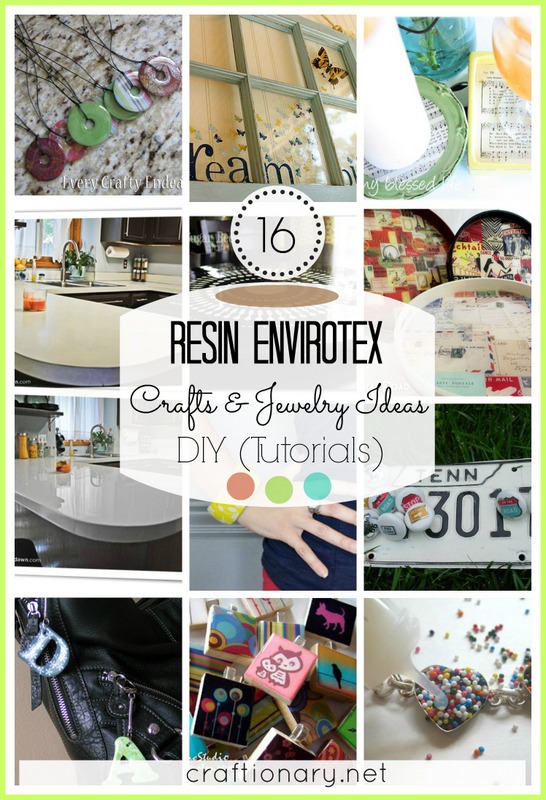 Resin Envirotex DIY Craft Ideas
You will also like:
How to make silicone molds with kit?
Unique butterfly resin art on bamboo jars
Beautiful glass paperweights with epoxy resin molds
Turn washers into glazed necklaces with Envirotex.
Resin Glazed Washer Necklace

Dream Big Butterfly
Revamp an old window with vinyl cut butterflies and text. Pour epoxy resin envirotex with glitter for finishing.
Beautiful home decor project.
A fun project for boys bedroom furniture. Make resin coated custom drawer knobs.
Stickers coated with Envirotex.
Vintage postage trays with Resin Envirotex.
A fun project using old post cards, pour a layer of resin let it dry for 3-4 hours then stick the post cards on top. Let it cure for 24 hours. Finish with clear epoxy resin layer on top.
Resin Envirotex DIY Craft Ideas for home
Stencil paint a lazy suzan, let it dry completely and coat for shine with Envirotex Resin (ETI).
Monogram key chains made by coating letters.
Resin and Chipboard 
Monogram Key chains.
Think about all the great patterns you can use. Make necklaces with envirotex.
Resin and Flower Necklace with paper and clear epoxy resin coat.
Laptop table decorated with fabric squares. Coat with Resins when the fabric squares dry.
Mosaic Laptop table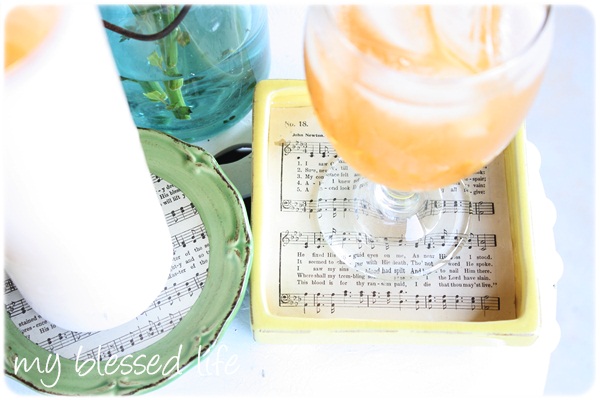 Decoupage candle holders, coasters and more with music notes. Coat with envirotex lite.
DIY Resin Candle Holders.
Recycle bottle cap table made with envirotex lite.
Bottle Cap Table with Poured Resin on the Surface.
Simple Resin Envirotex DIY Craft Ideas for beginners
Envirotex Candy Sprinkle Bracelet tutorial
Use old scrabble tiles to make pendants. Decoupage fun patterns (or family photos) on it.
Resin Scrabble Tile Pendants.
See how resin can make a big difference in the look of your counter top in the kitchen.
Glossy painted kitchen counter top tutorial
Update: Some links were broken and therefore removed. If you find them leave them in the comment.