I received duct tape in mail and ever since I love it! Have you ever thrown a duct tape party?
It's super easy to customized a party theme with duct tape. All you need to do is just cut and wrap it on different things.
And voila! You've got yourself an awesome themed party.
Just like this cute RAINBOW party I set up!
Let's have a look.
So what do you think?
Each of these ideas are so easy and quick, you will not rest till you make them for your next party.  ; )
Duct tape party ideas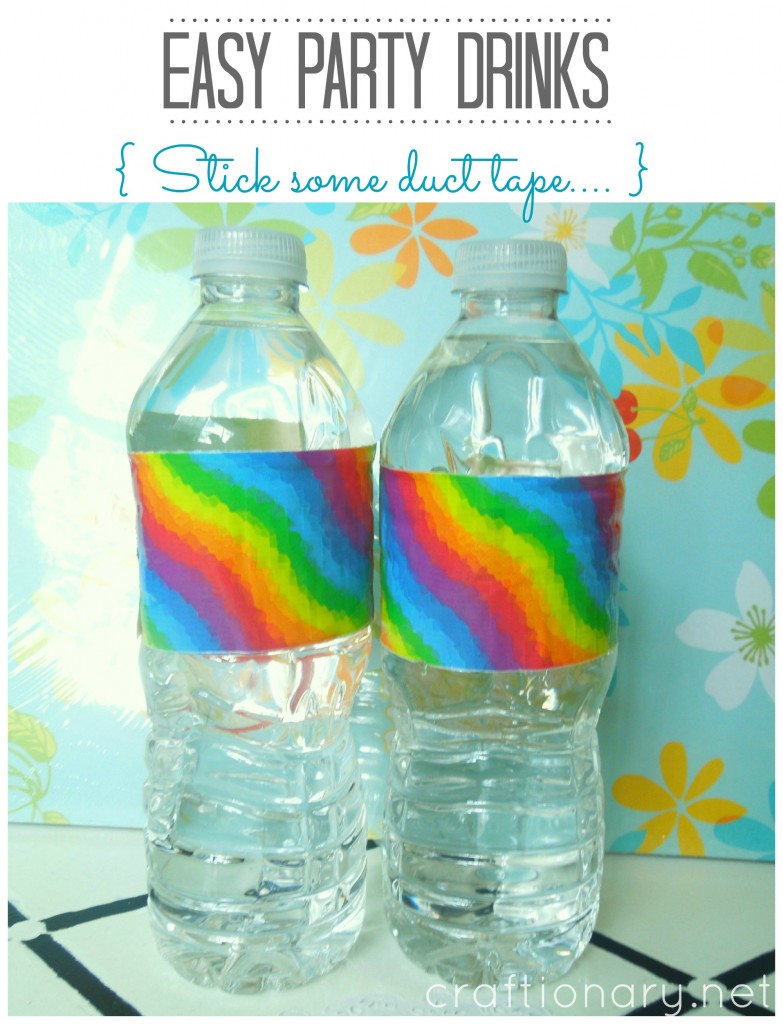 Duct tape drinks
So simple even your kids can do this. Wrap water bottles with duct tape.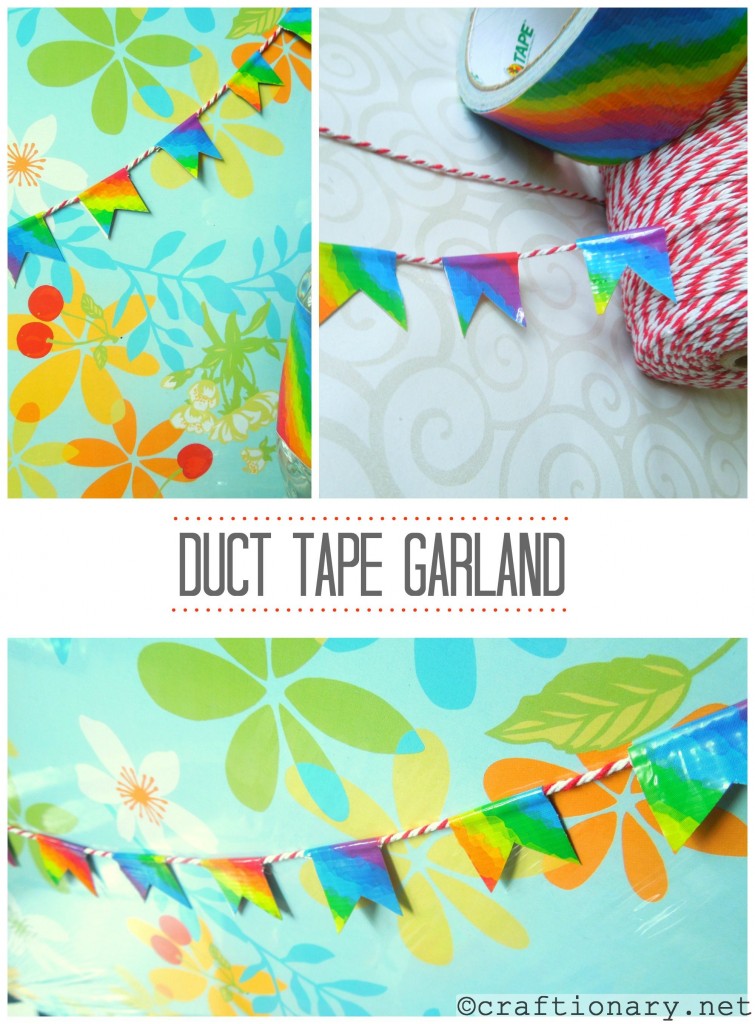 Duct tape garland
Cut strips of duct tape and fold them on twine. I then also snipped triangles on each to complete.
Duct tape cupcake toppers
Easy as a pie. Fold strips of duct tape on toothpicks.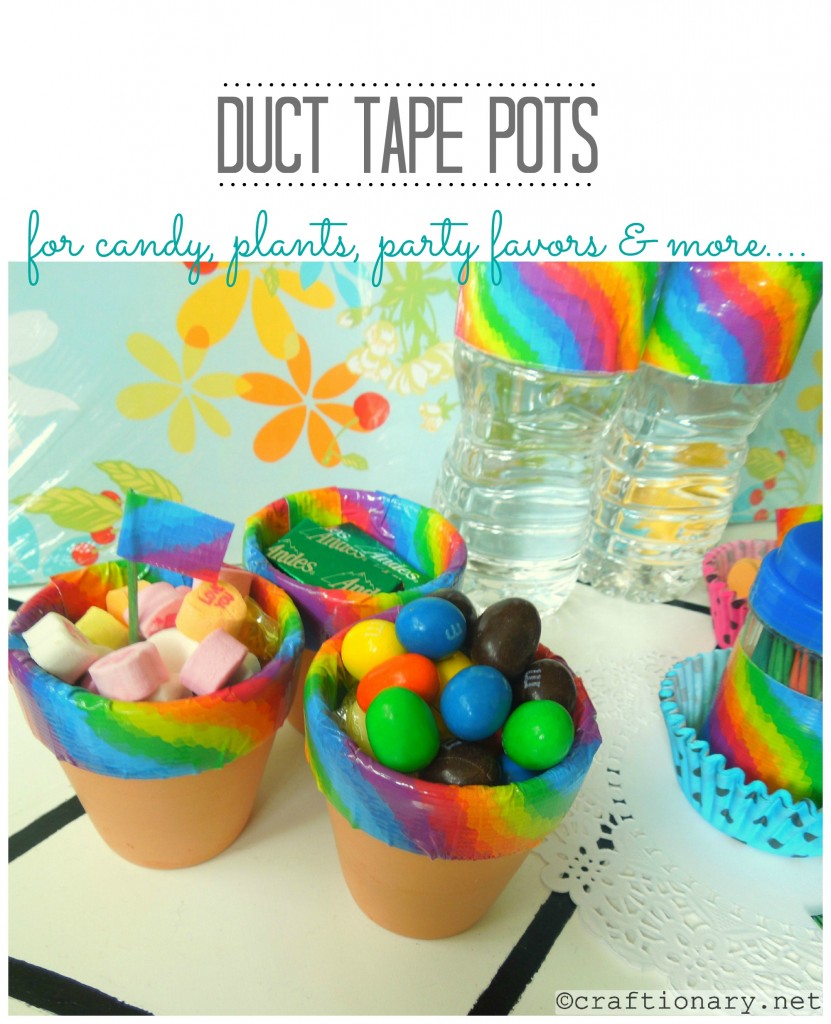 Duct tape Jars
I wrapped the top of the pots to make these candy jars (candy containers). These can also make cute party favors.
Packed in cellophane wrap!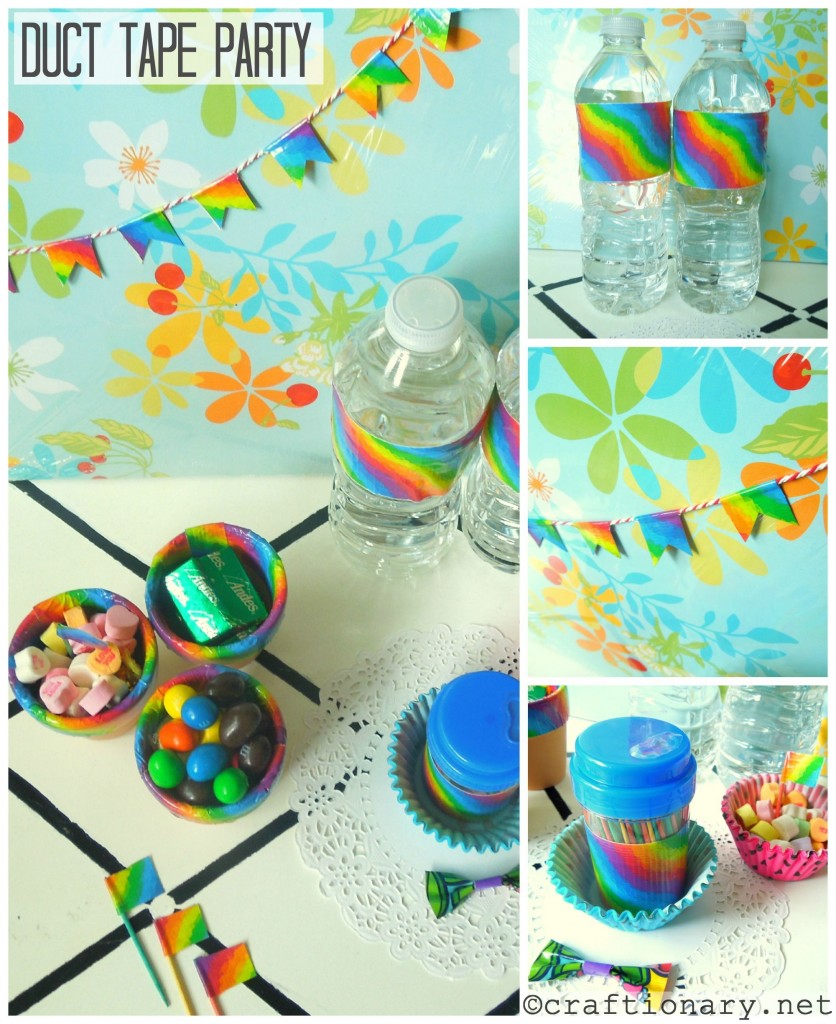 These are some of the basic ideas.
I hope you liked this Duct tape party.
"Rainbow themed"
DIY Girly Accessories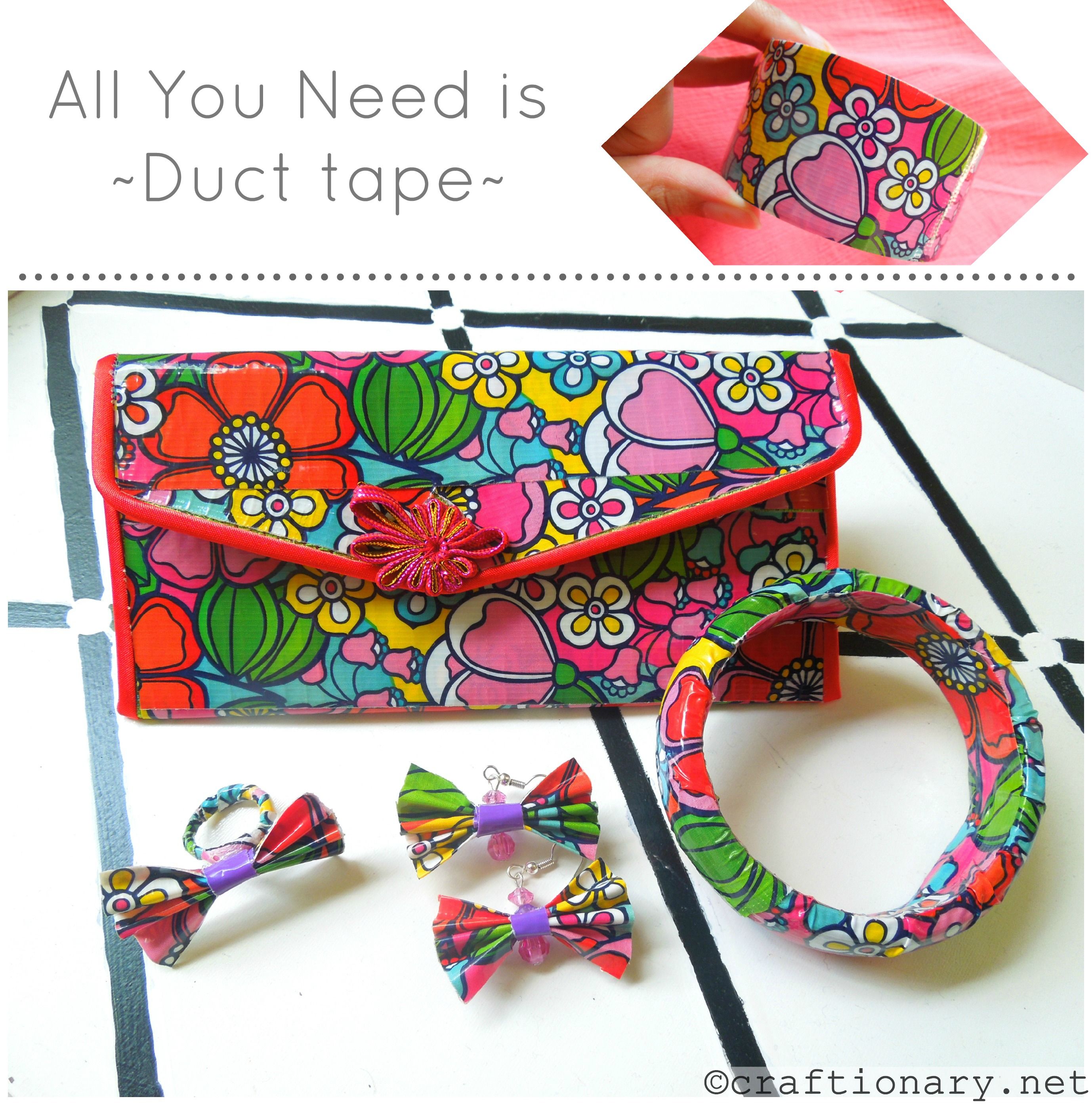 Make DIY girly matching accessories with duct tape.
DIY Duct tape ideas
4 Simple ways to use duct tape at home.
 You will also like:
11 Great party games for kids
20 Angry bird party ideas
Celebrating Spring with color
Looking for more great ideas?
Check out tutorials in the category
PARTY
.
Are you on pinterest?
These are updated regularly whenever I find unique ideas.