This post may contain affiliate links. Please see our full Disclosure Policy for details.
I am sharing today some green recipes.
20 Green Recipes for St Patrick's Day. All the things you can think about making green from:
Desserts, smoothies, drinks, salads, soups and so much more.
So let's get started with these St Patricks Day recipes.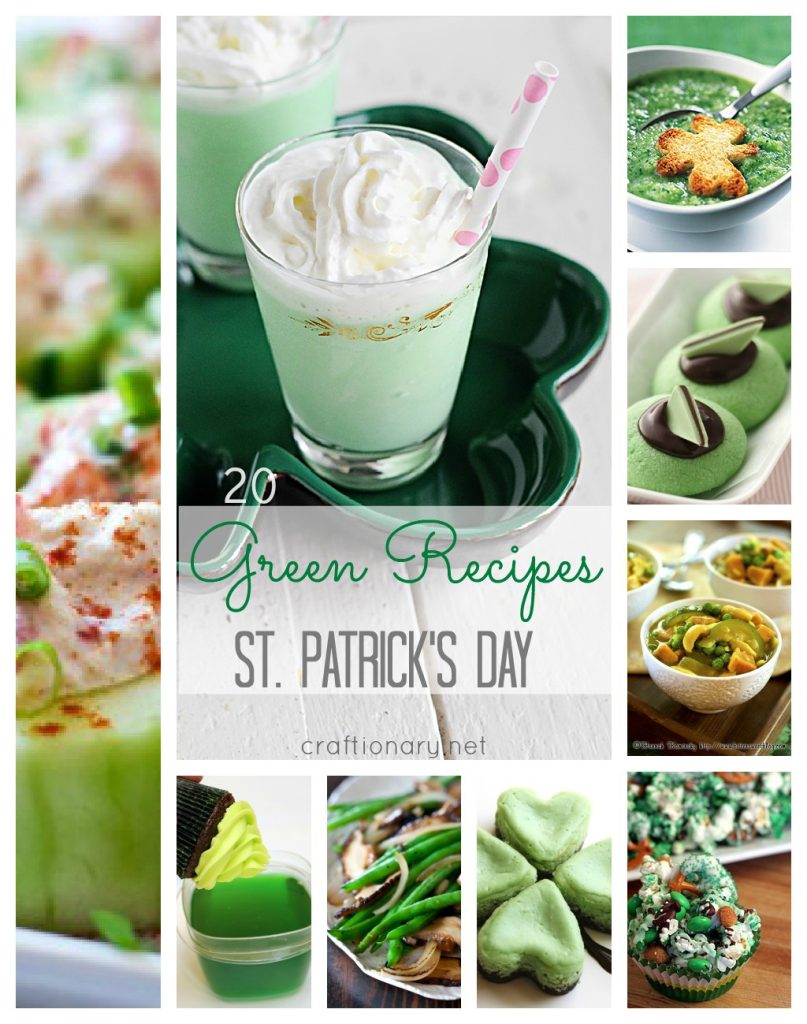 Green recipes for St Patrick's Day
I hope you enjoy this roundup!
First up we have these four leaf clover made with hearts.
Cheesecake
Make these Mini Mint Cheesecakes for St  Patricks Day.
Four heart shaped cheesecakes make a shamrock.
Stir fried veggies
Green beans and Shiitake mushrooms Stir Fry.
An easy and delicious green side dish recipe.
Cashew curry
Sri Lanka inspired cashew curry. Serve it with Rice, Quinoa or Couscous.
Cashew curry
Broccoli soup
Make creamy broccoli soup for St Patrick's Day.
Use a clover shaped cutter to cut. And then toast the clover for decorating the soup.
Green fruits smoothies
Shamrock smoothie make with kiwis, bananas and grapes.
The extra flavors in the recipe make it worth tasting.
Mint Milkshake
Topped with marshmallow cream and candy mint sprinkles. Great for kids!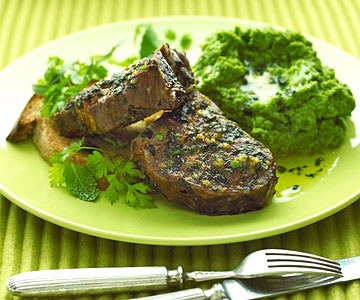 Mint Roasted Lamb chops served with peas
This recipe is nutritious and green for Irish Holiday.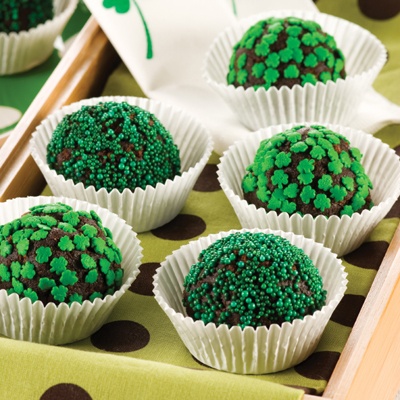 Chocolate mud balls
Make these chocolate mud balls with your kids.
Candy sprinkles and shamrock candies will be fun for kids to help you with!
St Patrick's Day Mud Balls.
Grasshopper Cocktails
Being Irish recipe for St Patrick's Day cocktail.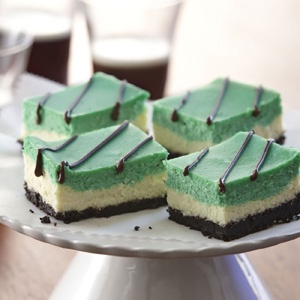 Peppermint bars
St Patrick's Day Recipe for Dessert. Made with pure peppermint extract.
Quinoa Stuffed Avocados
A healthy salad recipe. Stuff avocados with Quinoa salad.
Colcannon recipe
Traditional Irish recipe for St Patrick's Day.
This recipe has been adopted to sui American taste buds.
Meshed potatoes topped with cabbage.
Green Glowing Cupcakes
Let's have some fun on St Patricks Day.
With this cupcake frosting that glows green in the dark.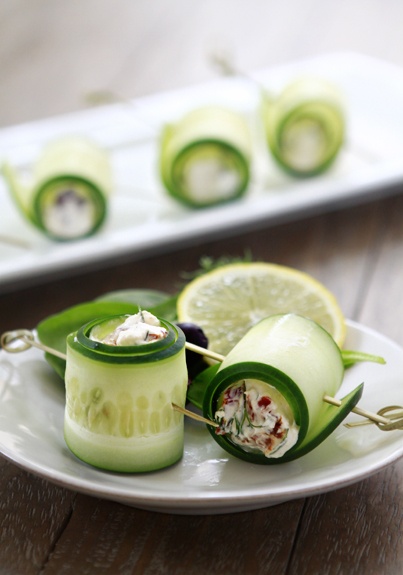 Cucumber rolls
Super easy and impressive side dish recipe.
Use cucumbers to make these feta rolls. Green, healthy and fun.
These can also be made to suit in any Holiday season.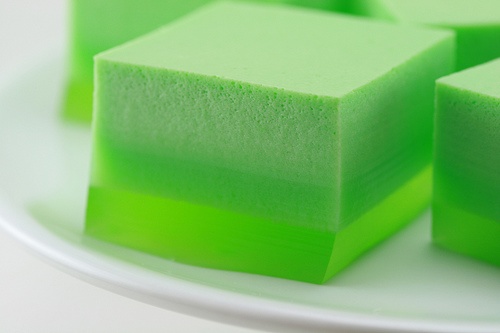 Jello shots
These jello shots are so creative. Add ice cream to make floating ice cream jello.
Cute idea! You can make these in any color you like.
How about rainbow jello for St Patricks Day?
Green mix
What's not to love about this recipe when partying?
Make green popcorn and pretzel mix.
Serve in a plate or fill them in cupcake liners.
Mint whoopie pies
Mint whoopie pies recipe with chocolate ganache for the Irish Holiday.
Another traditional Irish recipe.
Mint cookies
So they say! Cool mint and rich chocolate make a delicious dessert combo (cookie combo).
Make these Betty crocker's cookies on St Patricks Day.
Chocolate Mint Cookies
Green tea Mochi cupcakes
Green tea is a sweet flavor. You should make these green tea Mochi cupcakes. If you like new flavors.
Cucumber cups stuffed with spicy crab
And last but not the least!
Make these cucumber cups using melon baller. And stuff them with spicy crab.
There is also a link for a vegetarian filling.
Some original sources are missing. If you come across them please leave them in the comment section.
You will also like:
60 St Patricks Day Free Printables
St Patricks Day Free Printables
DIY Shamrock wreath
Oreo pudding pie with cream
(You can shape it as a clover, see how!)
Looking for more great ideas?
Are you on pinterest?
These are updated regularly whenever I find unique ideas.