This post may contain affiliate links. Please see our full Disclosure Policy for details.
DIY Hanging organizer Jewelry organizer. I had been wanting to make an organizer for a while now. Something that can hold my daily used jewelry, accessories and makeup. So, I came up with a DIY Hanging Organizer.
I love how easy this project was to put together. The two items required to make it, are found at dollar store. So, it only cost me $2 to complete this project. You will only need baskets and wall hanging rack for this project.
Here's a quick look at the organizer before we proceed: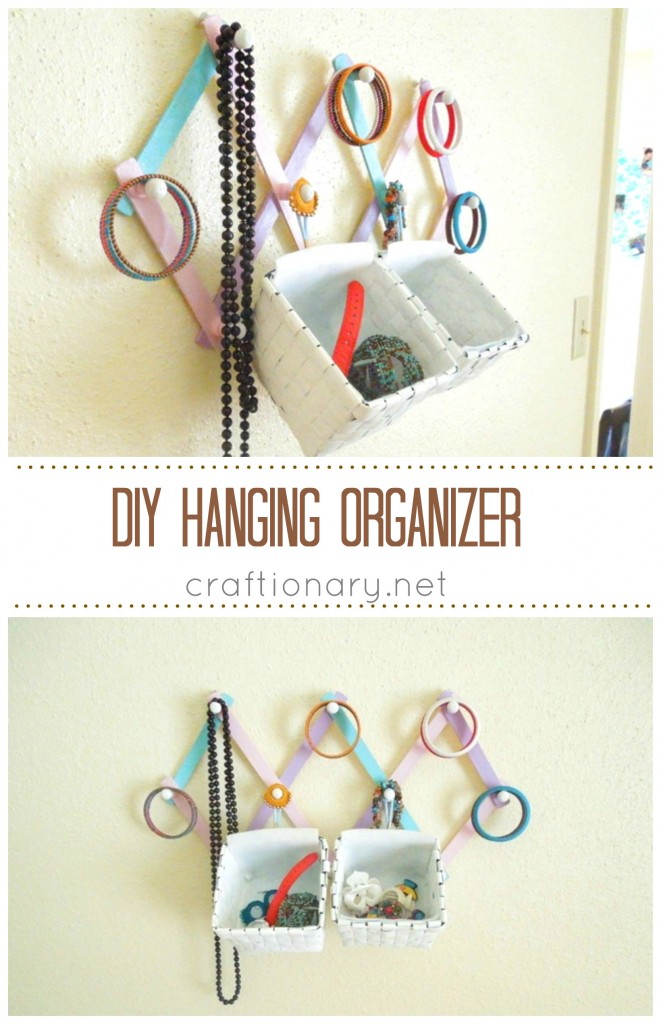 DIY hanging organizer
Instructions:
Use a wooden hanger or classic wooden rack and two woven baskets to make the Hanging Organizer. Paint the hanger and boxes.
I feel I went too girly on this one, but it's not bad! The blue baskets were very shiny. I painted them white with a brush. Think about spray painting them if you prefer it! I padded the boxes with felt for a soft base for jewelry.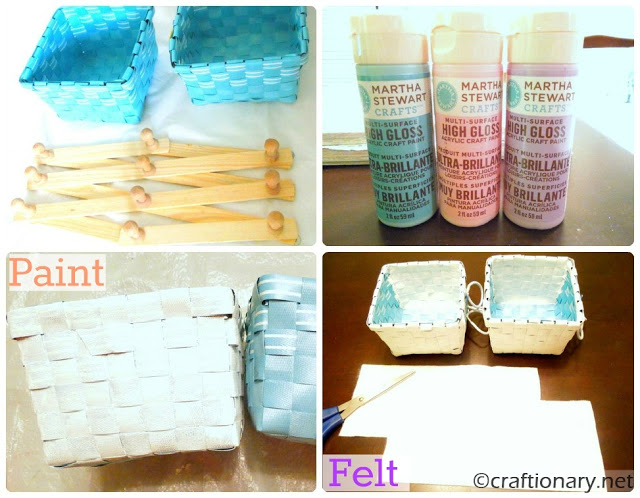 When the paint dries, hang the boxes on the hanger.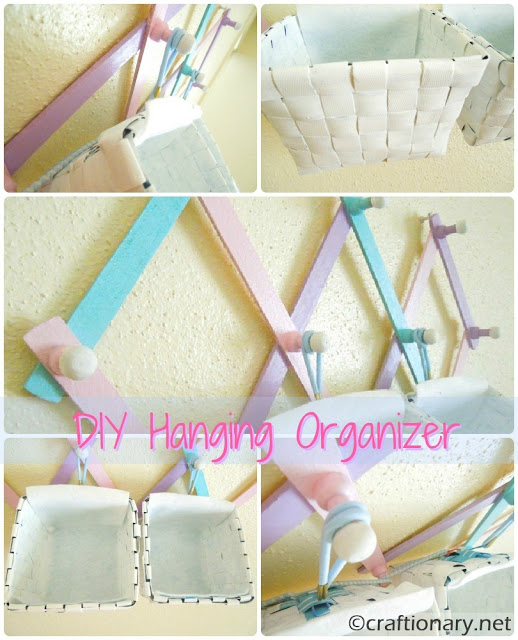 Here's how I used paper clips and rubber bands to hang the baskets.
You can also use any other sturdy form of band for this purpose.
This is how it looks.
There are a variety of ways to use this hanging organizer.
Jewelry organizer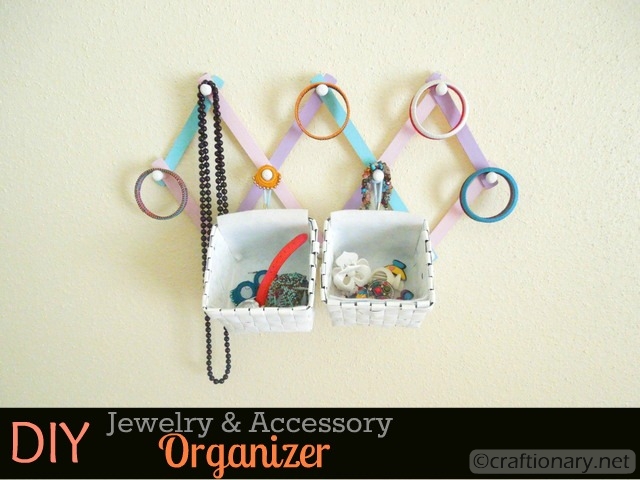 Accessories Organizer
Everyday supplies organizer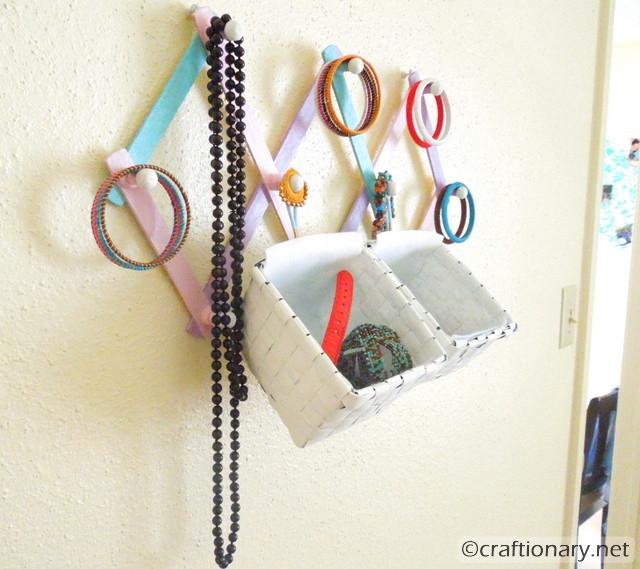 Makeup Organizer
I actually ended up using it for my daily used jewelry, hair accessories and makeup.
You will also like:
Looking for more great ideas?
Check out tutorials in the category
JEWELRY
.
Are you on pinterest?
You will also enjoy the Jewelry and Jewelry Organizers Boards.
These are updated regularly whenever I find unique ideas.