This post may contain affiliate links. Please see our full Disclosure Policy for details.
Burlap and buttons shirt tutorial
This was a simple off-white cotton shirt, which I revamped using burlap strings and buttons to make boutique style buttons shirt.
An easy project, that really does not need any tutorial to get you started.
DIY shirt refashion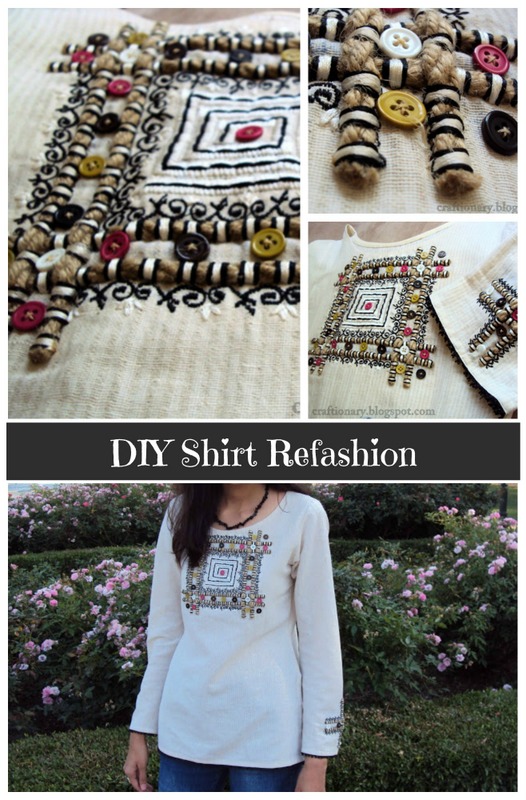 I started by choosing the design I wanted for my shirt and traced it over. Once I was happy with the look, I gave it for machine embroidery. Another great option would be to hand paint it.
To complete the project
Burlap and buttons boutique shirt material
Burlap strings
Needles and threads (black and white threads in this project)
Buttons (of your choice)
Trace your pattern on the shirt and have the embroidered pattern done. I had it done from someone but if you have the embroidery machine you can do it yourself.
How to make boutique buttons shirt?
To make the box around the embroidery, you will need 8 braided burlap strings.
Cut two burlap strings of same length according to your pattern. Tie a knot at one end and twist them together to make a braid.
Pin the braids in place and hand thread them into the fabric. I made 5 loops (3 white loops between 2 black loops) after each 1/4 inch.
Now place and arrange the buttons in different positions
When you are convinced with the look, sew them in place.
When you are finished sewing the burlap strings and buttons, the backside will look like this (note that the interfacing is already their, because I gave it for embroidery. If you plan to paint instead of embroidery, you will need to stick the interfacing on the back before you thread the burlap strings, for a neat look)
And your front side will look like this.
I was not sure, if this project will be a disaster or it will turn out good!
So, I did not take any pictures for tutorial. Now I wish I would have taken some pictures to share with you.
But I hope it was easy to understand!
Till we meet again!
Here's what I made last week: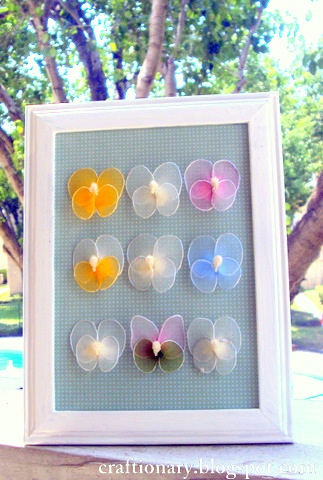 You will also like:
DIY petal skirt tutorial
Lace white shoe refashion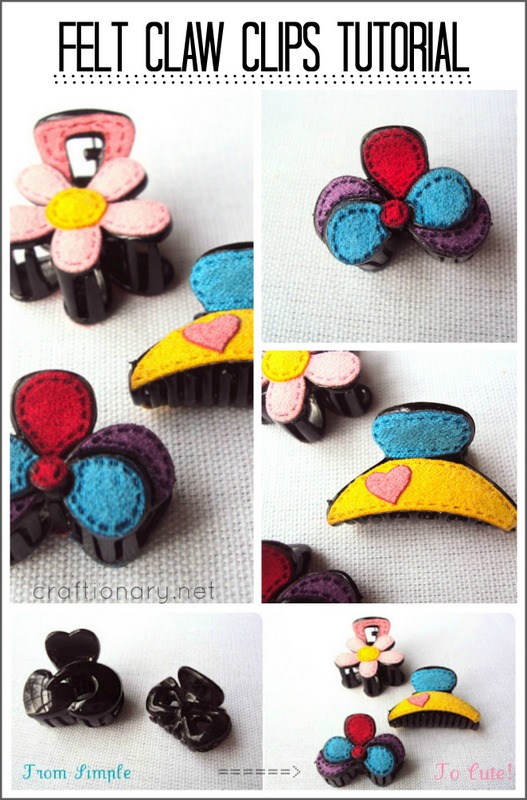 Felt hair clip refashion
Looking for more ideas?
Check out tutorials in the category
REFASHION
.