I am so happy to share this baby mobile with you today. Since, I plan to turn our spare bedroom into a shared boys bedroom for my 4 year old and newborn baby. I am making baby projects which also suit a little boy. Check out these DIY car pillows from my son's bedroom in our last home. The theme of cars and polka dots in blue and green is what I decided to work with.
I used leather to make a baby mobile which can later be used as a decorative accent in the boys bedroom.
This is a very easy baby mobile which I made with some help from my 4 year old. Who is very excited!
With very little mess I managed to complete this project in only 2 hours. Including the cutting, gluing and drying time.
Let's have a look at the baby boys nursery mobile.
DIY Leather Baby Mobile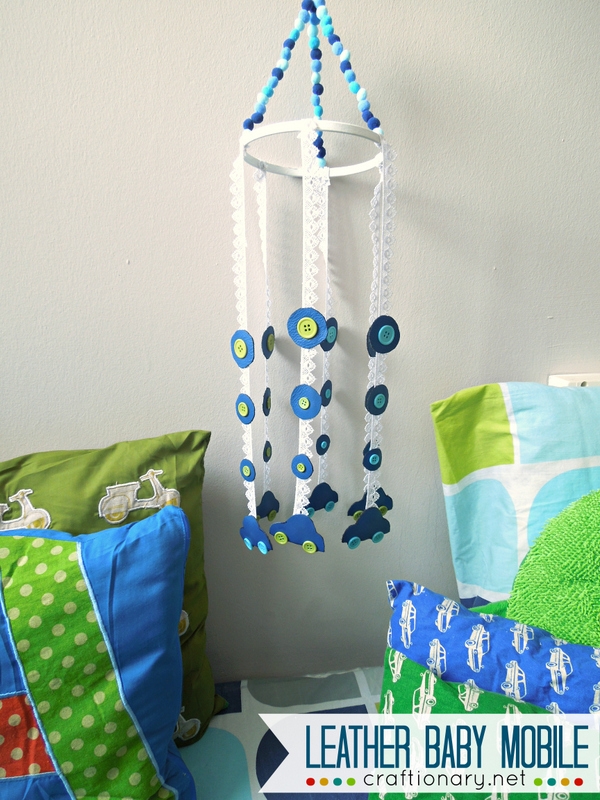 Baby Mobile Tutorial
To make this you will need:
Leather (I choose to use royal blue from leatherhidestore)
Embroidery hoop ring (or any other form of ring you prefer to use)
Pom poms (I found a pack of blue pom poms at dollar store)
Buttons (from dollar store)
Lace (I used white lace)
Needle and thread
Strong glue (I used gorilla super glue)
Instructions:
I used silhouette portrait to cut car and circle files on a paper.
Then with the help of a sharpie marked them on the leather and cut with sharp scissors. Tip: You can mark it on the backside and cut also.
Use super glue to glue buttons on the leather. And let it dry.
While the glue dries, cut equal lengths of lace. I cut 6 almost 12 inches in length. And with the help of thread, sew the lace on the embroidery hoop, separated from each other at equal distance.
To hang the baby mobile, I used pom poms to make a cute top. I threaded 15 mini pom poms on 3 thread lengths. Knotted them tightly on the embroidery hoop and created the hanging.
Once the baby mobile was ready. And the leather cars and circles were dry. I quickly got into the process of gluing the leather to the lace. Left it to dry overnight. And that's about it all.
Like always one picture is not enough.
Cars and Polka Dots
Themed Baby Boy Nursery
Here's how it looks in the little space I have temporarily created for my 4 year old in our bedroom.
This is also a great idea for small spaces or making a kids reading nook.
I believe in creating light weight projects for hanging around the baby space.
Just in case it falls, it should not be a trouble.
Just like in the baby mobile I have used lace, pom poms, leather and a very light weighted embroidery hoop.
Baby Boys Hanging Mobile
Leather hide store has a wonderful collection of leather in various colors and designs.
The great part is that if you can not decide which one will suit your needs the best, you can always order free samples from there website. And believe me it makes it super easy to choose.
Giveaway Over
The winner is comment# 275 Lynda Castillo.
Congratulations. An email has been sent.
I received leather for making this project from

leatherhidestore

. All opinions are mine.
You will also like:

15 DIY Paper Lanterns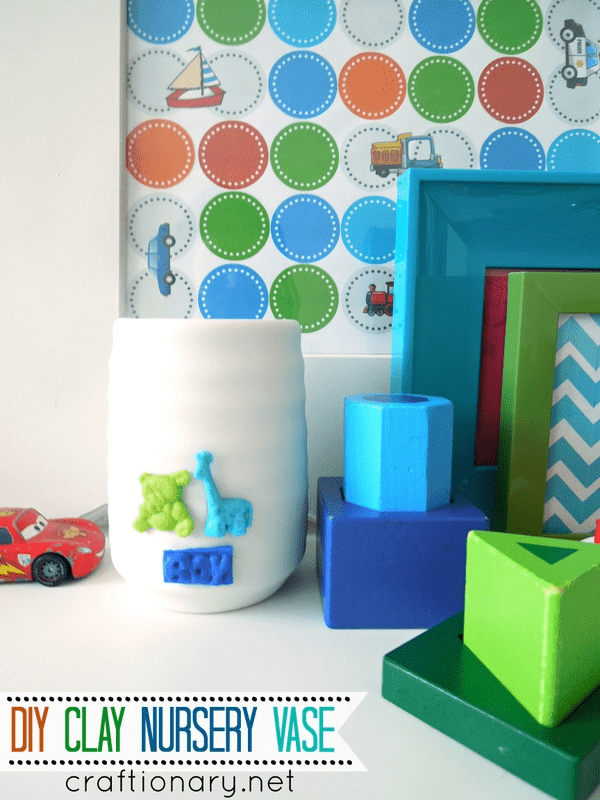 DIY Clay Vase Tutorial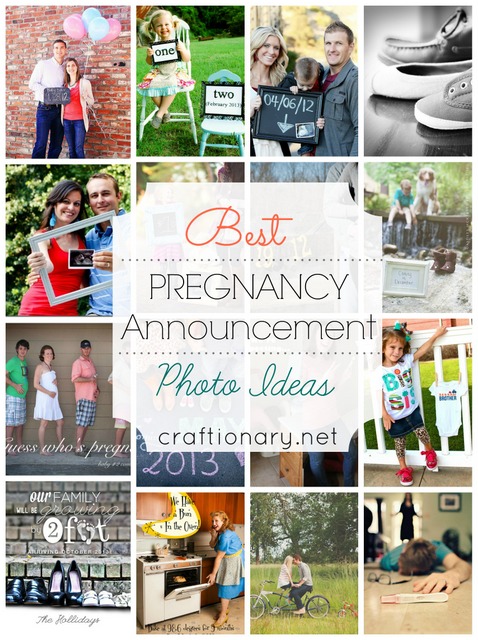 Best Pregnancy Announcement Ideas
Looking for more great ideas?
Are you on pinterest?
These are updated regularly whenever I find unique ideas.