This post may contain affiliate links. Please see our full Disclosure Policy for details.
While compiling these creative bean bag crafts, I ended up making sensory bean bag game for my niece. Bean bag chairs are the most popular DIY bean bag projects. But they are also very expensive. Find ideas what to fill in bean bags? and how to make bean bags? You will find basic bean bag stitch or no sew patterns to different uses of bean bags and lots of different themed toss games and cornhole board ideas.
Creative Bean Bag Crafts
This list includes bean bags and crafts using bean bags creatively:
Sew bean bags
No sew bean bags
Tablet stand
Party favors
Teething toy
Tripod stand
Bean bag chair
Ottoman
Launcher
Cornhole bags board
Old sock game
Sensory activity
Toss game
Where can I buy bean bags?
Bean bags are popular for playing games at parties and backyard. They are also very famous for making chairs, ottomans, warm pads and so much more. You can find cool products at amazon and walmart.
What to fill in throwing bean bags?
You can use a good thick fabric and fill it up with various materials like:
popping corns
dried beans
wooden beads
small plastics
rice
aquarium gravel
plastic pellets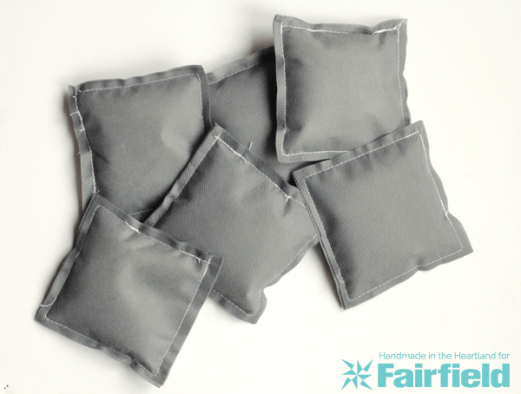 Simple Bean Bags by fair field world.
Angela Muir stitched these bean bags with oly-fun fabric and poly-fil stuffing beads for a star wars themed toss game. An easy project for party games that can be customized to your theme.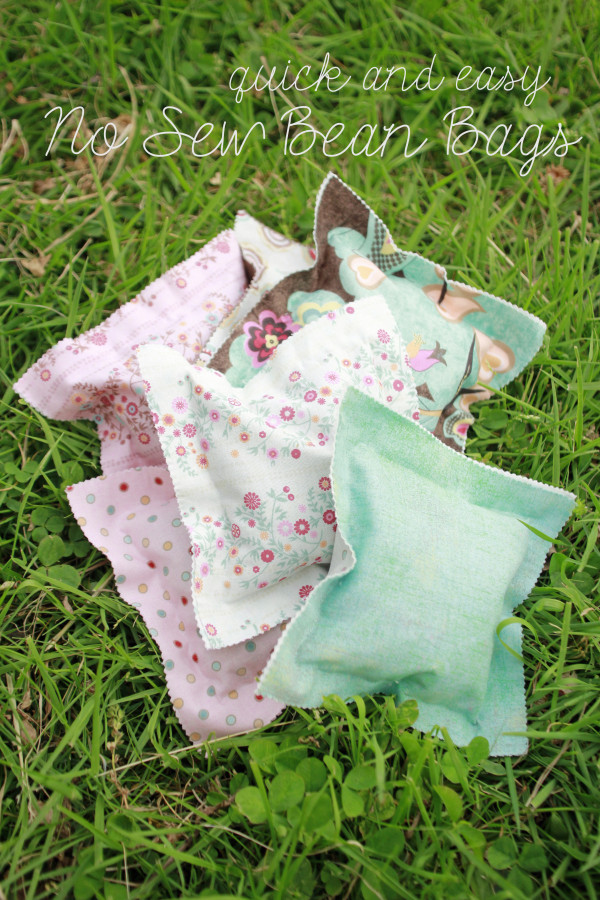 No Sew Bean Bags by thermo web.
Stitching is not everyone's piece of pie. This tutorial teaches you exactly how to make bean bags without stitching by using a fabric fuse tape.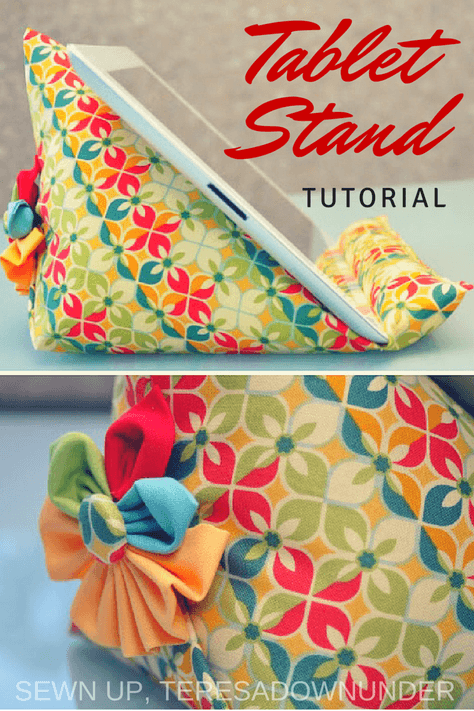 Bean Bag Tablet Stand by my patch work.
If you love crafting, you'll definitely love making this bean bag craft iPad stand. The tutorial gives exact cardboard base measurements and also a tutorial on how to make fabric  flower. This stand is great to have in your kitchen and office or even outdoors.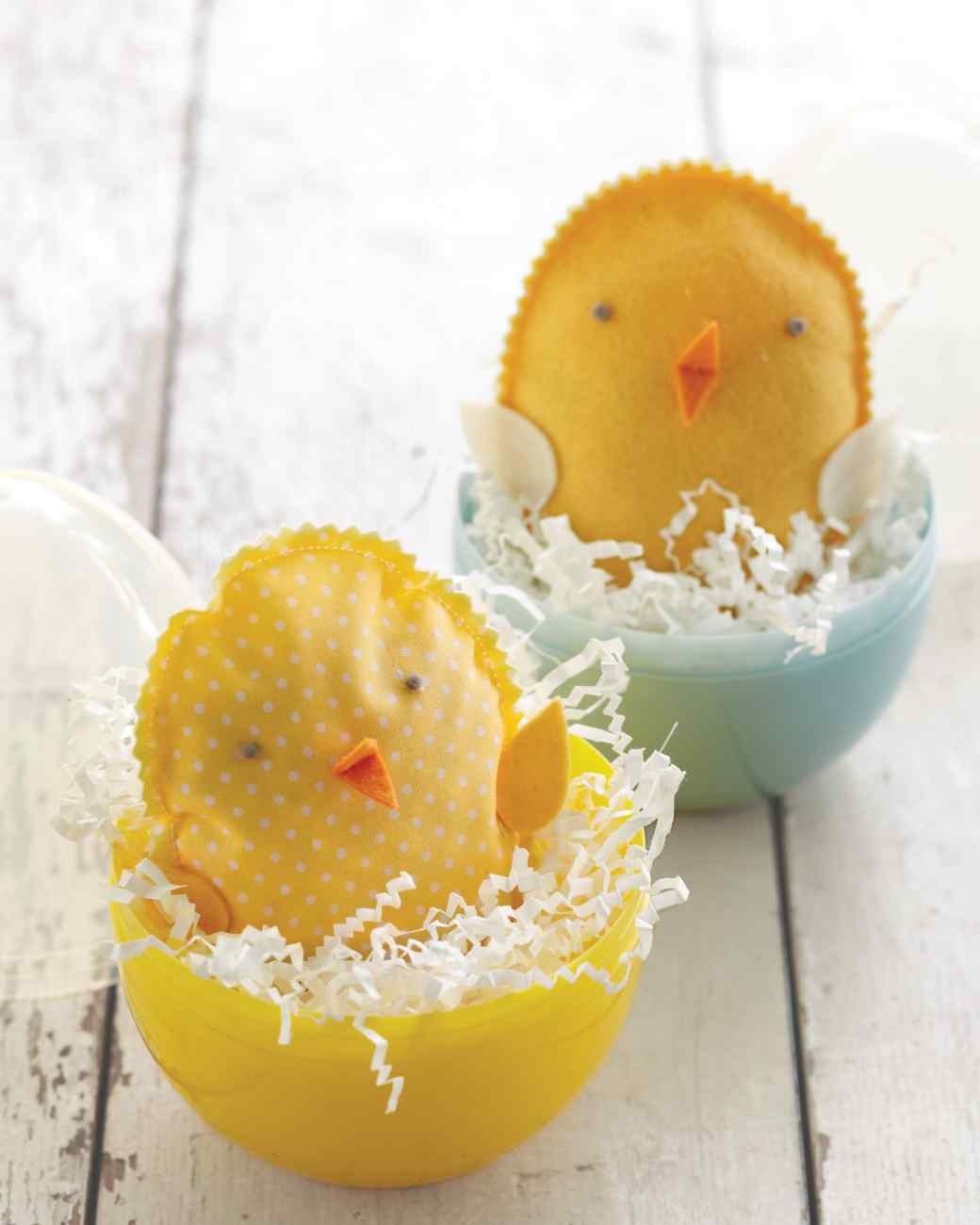 Chick Bean Bag Favor by Martha Stewart.
Use  felt and fabric to make these easy and cute bean bag chicks. You can use these as party favors for the next party you throw. You can also make bean bag animals following the easy tutorial. It involves No Stitching.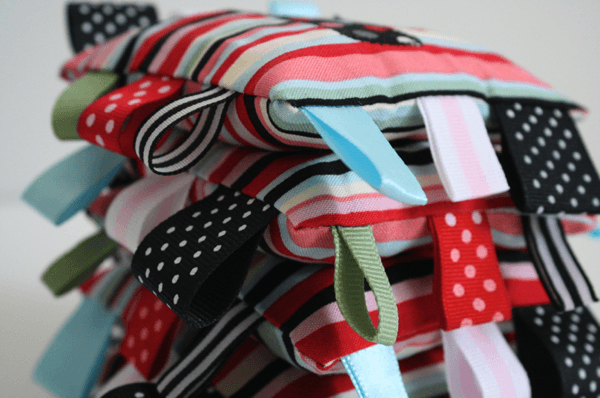 Bean bag toy by sew like my mom.
This bean bag toy for teething babies with loops is perfect for little ones to chew on and play. Best thing about these is they are washable.
DIY bean bag tripod stand via unknown source.
Bean bag crafts and projects continues.
Bean Bag Chairs And Ottomans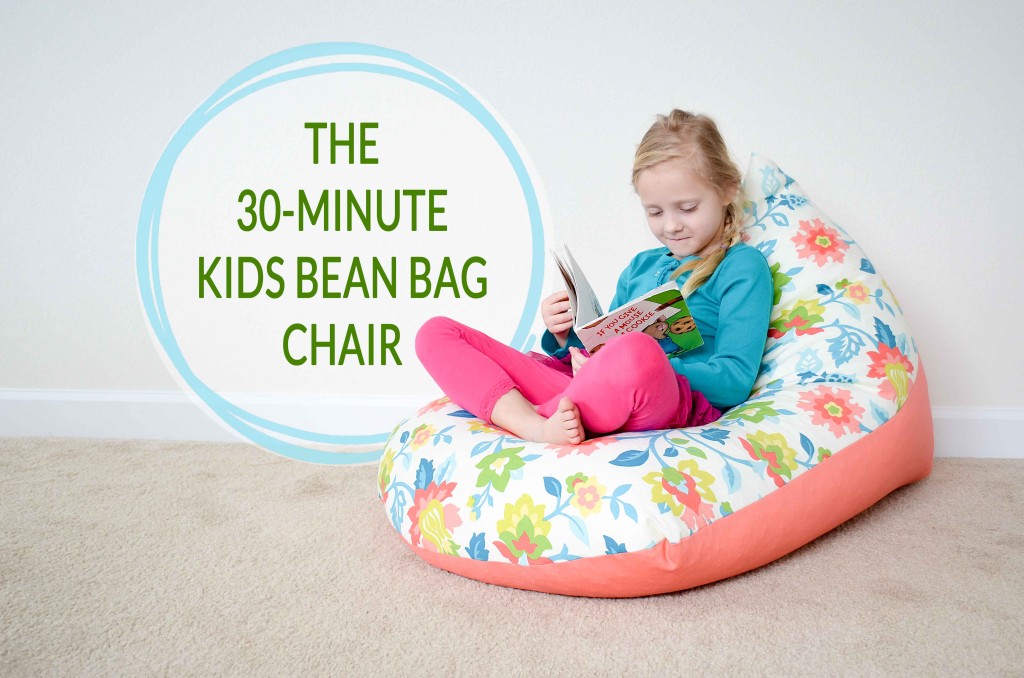 DIY Kids Bean Bag Chair by project nursery
This tutorial gives you a hassle free, under the budget way to make a bean bag. It uses a stitching method with 2 pieces of fabric and zipper. It is filled with 100 litres of bean bag filling.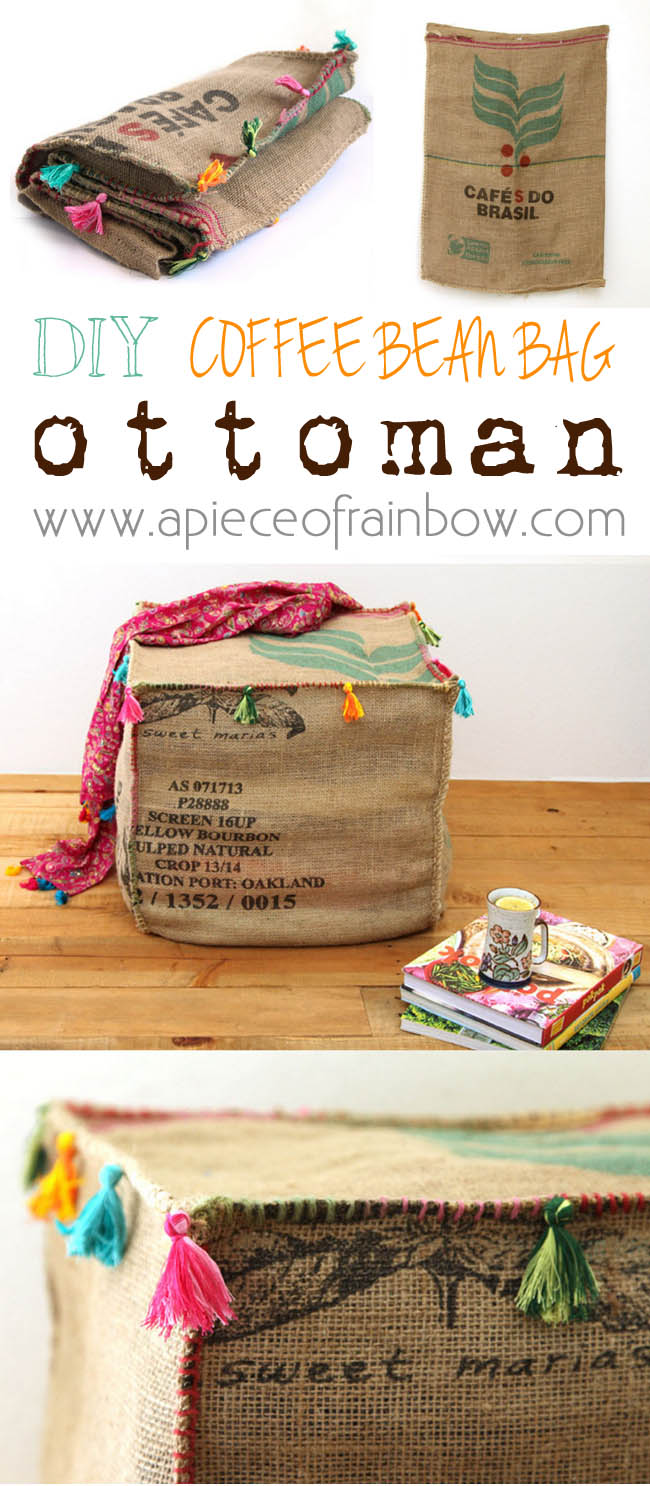 DIY Coffee Bean Bag Ottoman by a piece of rainbow.
Use a single coffee bag to solve your storage problems and bring a rustic touch with this bean bag ottoman at home. The tutorial has minimal stitching and lots of space for creativity from your side.
How to make bean bag games?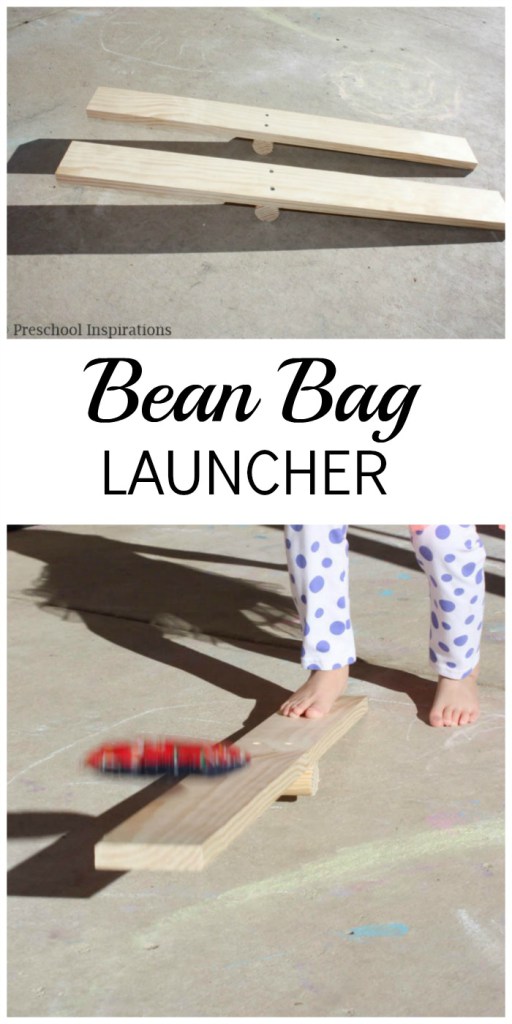 DIY Bean Bag Launcher by preschool inspirations.
Use this DIY wooden launcher to make your bean bag tossing game a tad bit more fun to play in your back yard. You can improvise by painting the launchers with different colors and patterns.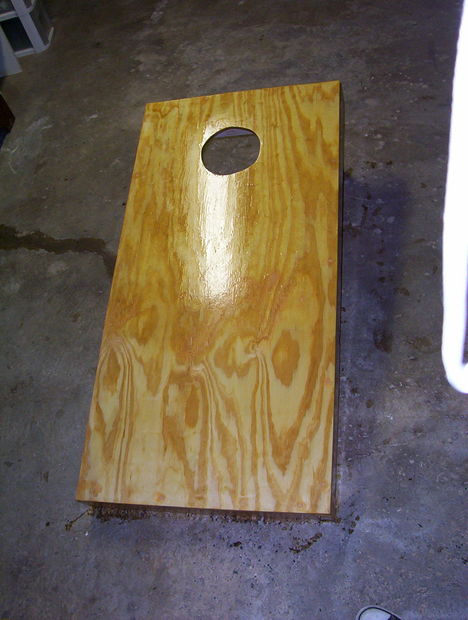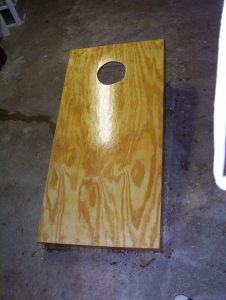 DIY Corn Hole Board by Alayna's creation.
If you are going to make a bean bag launcher then the bean bag also needs a surface to land on. Here's a step by step tutorial on how to make a Corn hole board with the exact measurements and picture tutorial.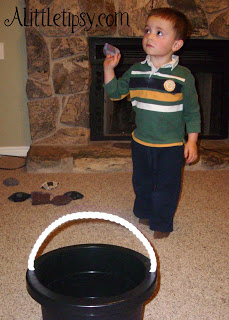 Old Sock bean Bag Game by a little tipsy.
Recycle lost pair socks into bean bags and let the game begin.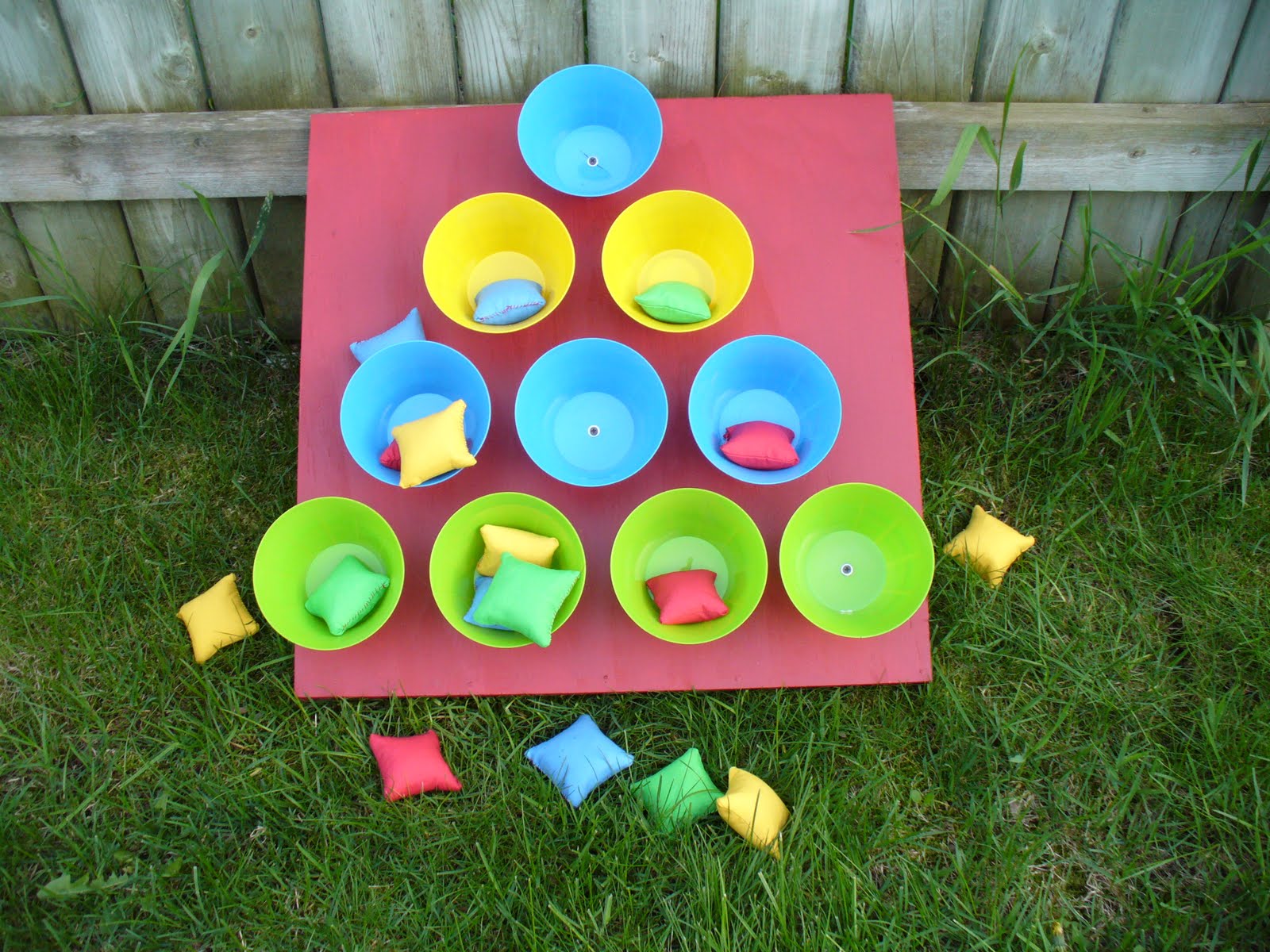 Back Yard Bean Bag Toss Game by Craftster.
Make an instant fun game with a piece of plywood, a few buckets and colored bean bags. Screw the buckets into the wood and viola!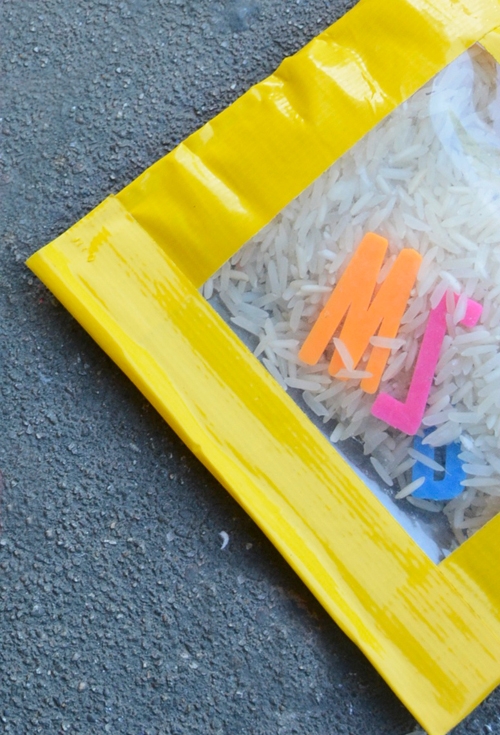 Sensory Bean Bag by mericherry.
A cool activity for your preschoolers to learn and have fun at the same time. These sensory bean bags are made using Ziploc bags and duct tape. As well as rice and letters for filling.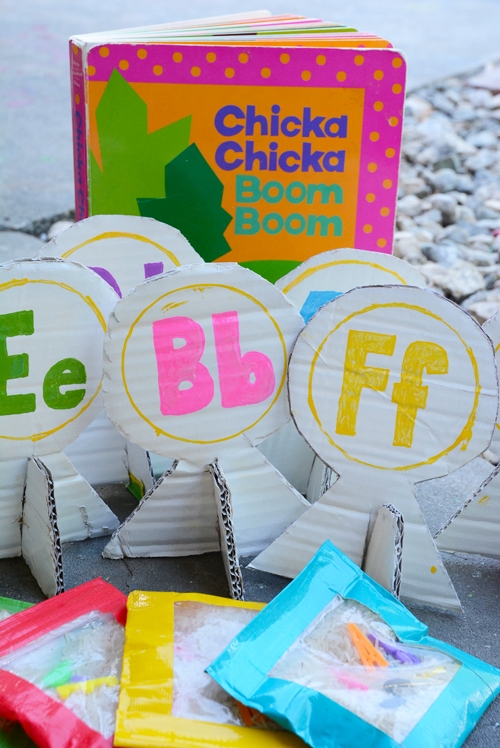 Alphabet Bean Bag Toss Game by mericherry.
The sensory bean bag you just made awhile ago can be used for this awesome toss game for kindergartners. All you have to do is cut card board cutouts with letters similar to the ones in the sensory bean bags.
Themed Bean Bag Toss Games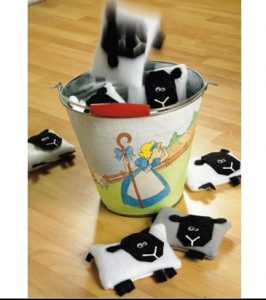 Little Bo Peep Bean Bag Toss Game by Craft ideas.
Cute nursery rhyme inspired bean bags with tutorial that includes free template for the bean bag pattern.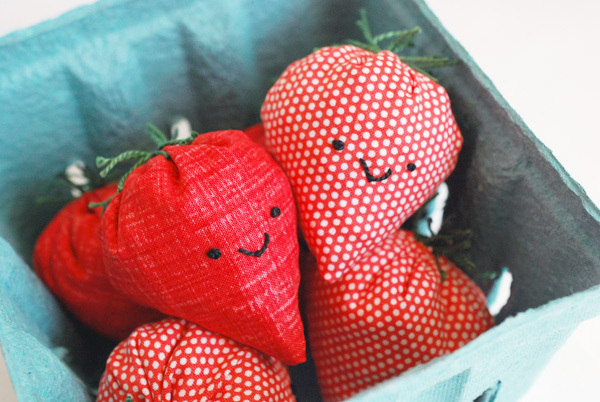 Strawberry Basket Bean Bag Game by Hello bee.
Mollie gives us a brilliant way on making learning fun for our little princesses. Using these strawberry bean bags she has given ideas on many different ways other than just a toss game.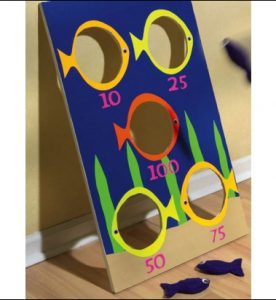 Fish Bean Bag Toss Game by Craft ideas.
This bean bag toss game tutorial is a perfect for a kids themed party. This tutorial can even be used as a classroom bean bag project.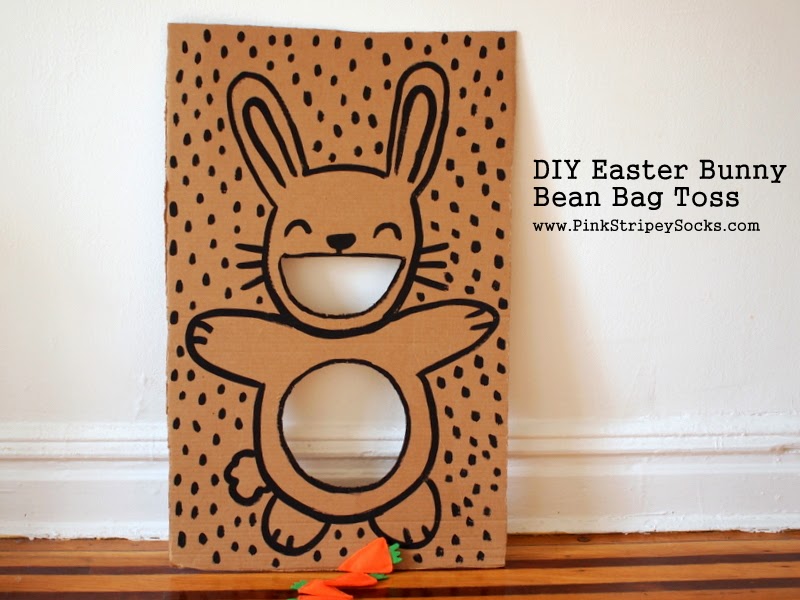 DIY Easter Bunny Bean Bag Toss by pink stripey socks.
A complete dose of Easter bunny bean bag toss game with a cardboard cutout Bunny and carrot shaped cute little bean bags.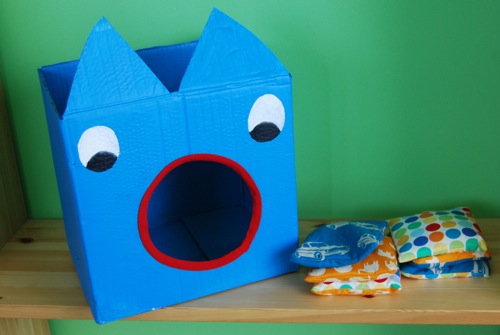 Shelved Bean Bag Toss Game by make baby stuff.
A simple use of cardboard box and little bean bags can be a fun activity for almost all age groups from toddlers to teenagers. Anyone can have fun with it.
Bean bag crafts for parties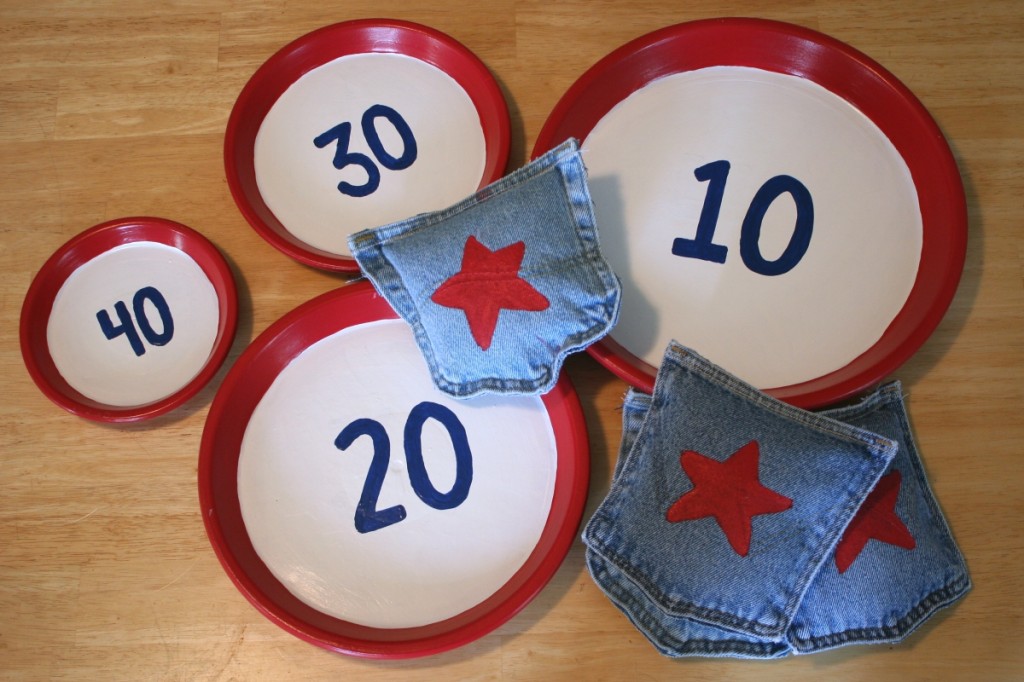 4th of July Bean Bag Toss Game by Chica and Jo.
Recycle your old jeans to make this game which is a modified version of corn hole for kids.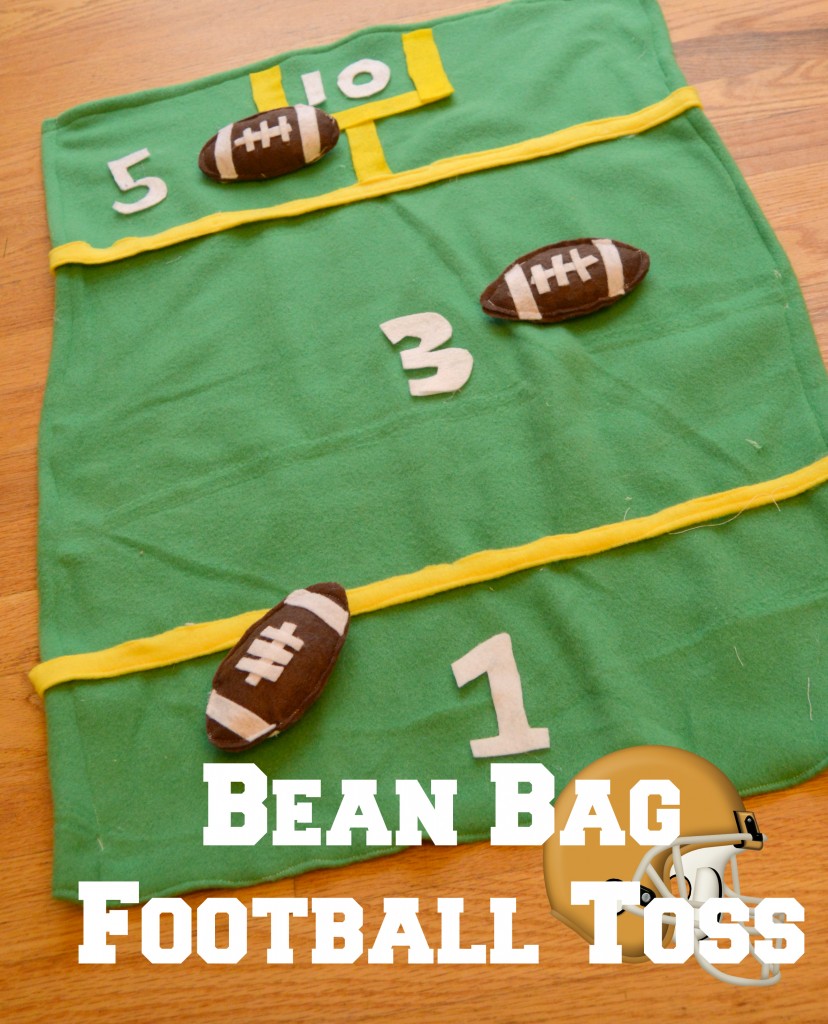 Bean Bag Foot Ball Toss Game by one artsy mama.
This could be a perfect game or a gift for a football fan. I just love those cute little felt football bean bags.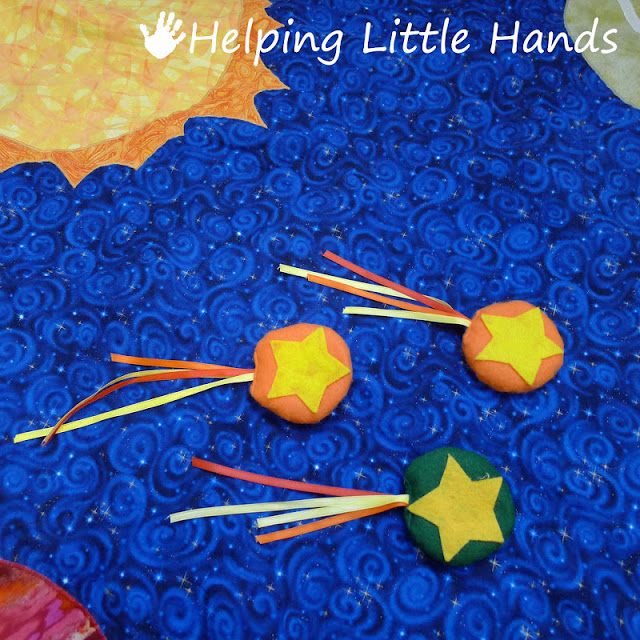 Shooting Star Bean Bag Game by pieces by polly.
A simple circle with a felt cutout in star shape and ribbons flaring out is not so hard to make. These would make great party favors.
I hope you enjoyed these terrific bean bag crafts.
Some links were broken and therefore removed in this update.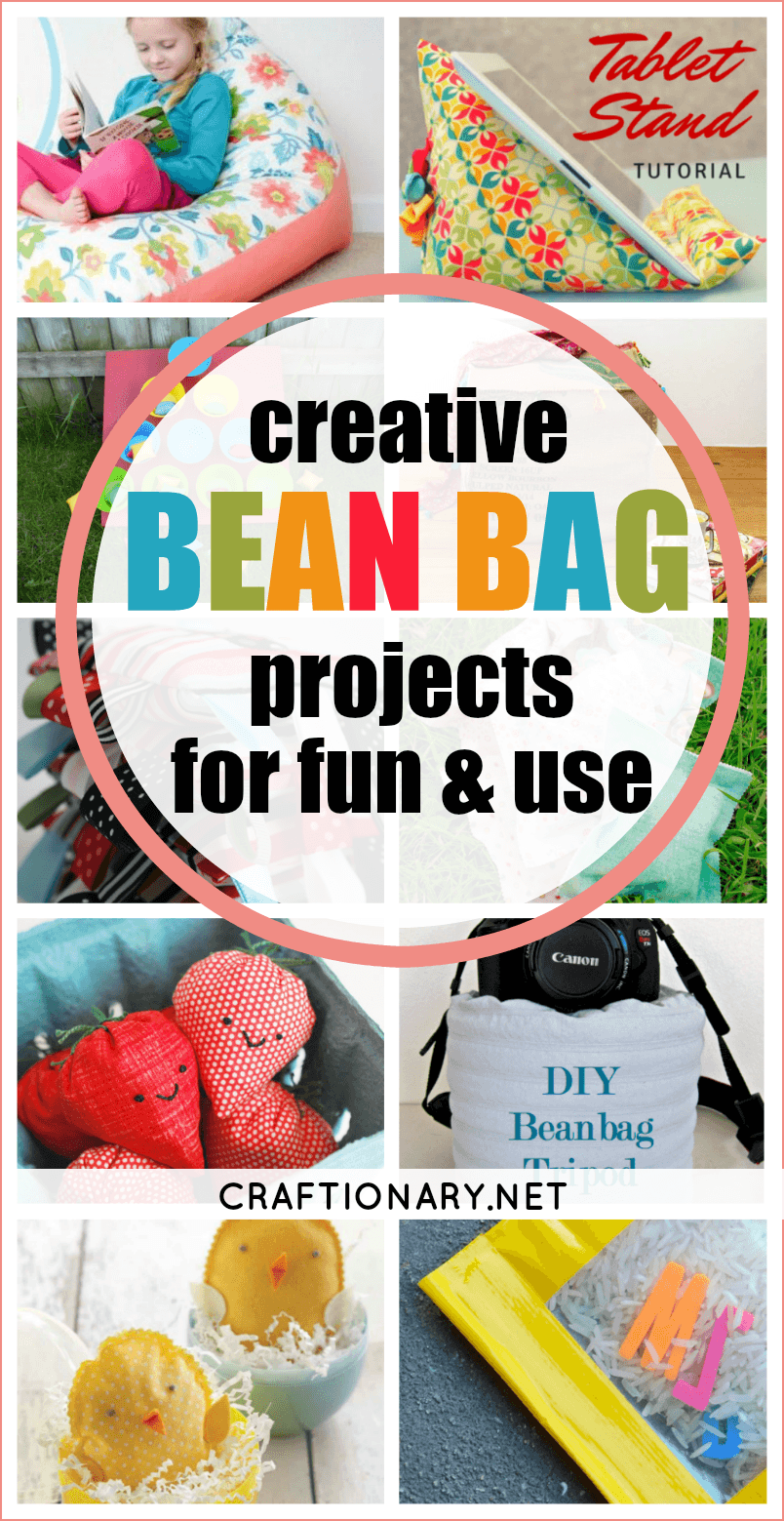 Looking for more craft projects?
You may also like:
25 New Things to Make With Cardboard Box
DIY Cardboard Box
35 Creative Photo Display ideas
DIY Photo Display
20 Creative Bottle Cap ideas
Bottle cap ideas