Homemade trail mix recipes are so much fun to try. These recipes are great for Fall  Autumn to eat as snacks. Kids and adults are sure to love trail mix as treat for Halloween as well. It's so simple to make and just put it in a treat bag and you are done.
Perfect for parties and entertainment.
I am sharing 15 different trail mix ideas with mouthwatering ingredients you will love.
Let's have a look at these delicious trail mixes. These healthy snacks will also make great gifts for Holidays.
Homemade trail mix recipes
Halloween treat ideas
1. Witches stew Halloween trail mix:
A great Halloween treat  gift idea (or party favor). Made with all the slimy and spooky ingredients.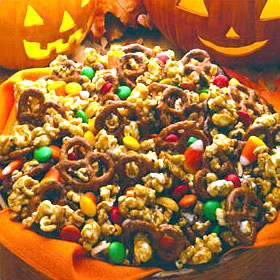 2. Trick-or-treat caramel corn:
Make homemade caramel corn mixed with pretzels, candy corn and other goodies. Perfect Halloween snack.
3. Monster mix gift idea:
Made with pecans, M&M's, chocolate chips and skor bits.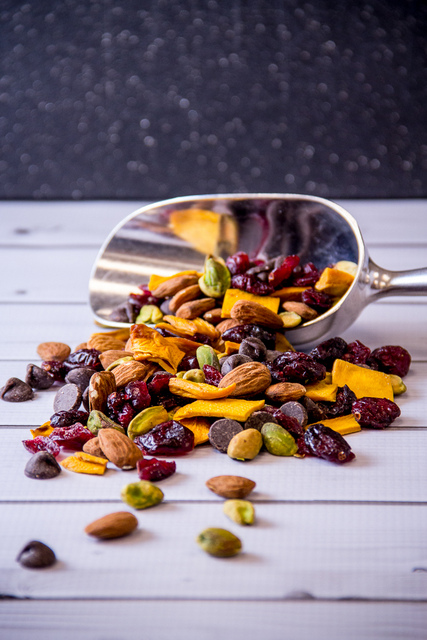 4. Top three trail mix snack ideas:
I am loving these kids, adults and entertaining recipes that vary a little each.
Trail mix with nuts and candies
5. Sweet and spicy wasabi trail mix:
A combination of wasabi peas, peanuts, cranberries and cashews.
6. Spicy honey mustard trail mix:
With soynuts, firm cereal and chopped dates as highlights.
7. Quinoa Chivda:
Savory cereal  trail mix snack with puffed quinoa, brown rice krispies, cashews, walnuts, cranberries and raisins.
A vegan gluten free recipe.
8. Popcorn trail mix:
Kids all time favorite popcorn trail mix with cinnamon, dried apricots and pepitas (pumpkin seeds).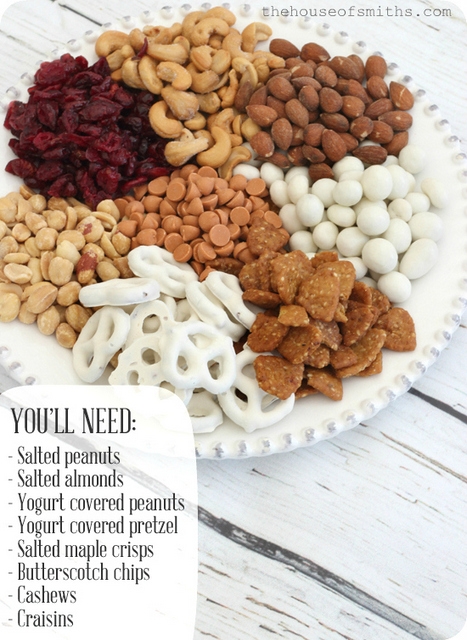 9. Handpicked trail mix:
Great energy source for busy hours. With almonds, pretzels, cashews and peanuts as strong sources of energy.
10. Spooky Halloween trail mix:
Yummy mix of popcorns, pretzels, marshmallows, chocolate chip, peanuts and candy corns.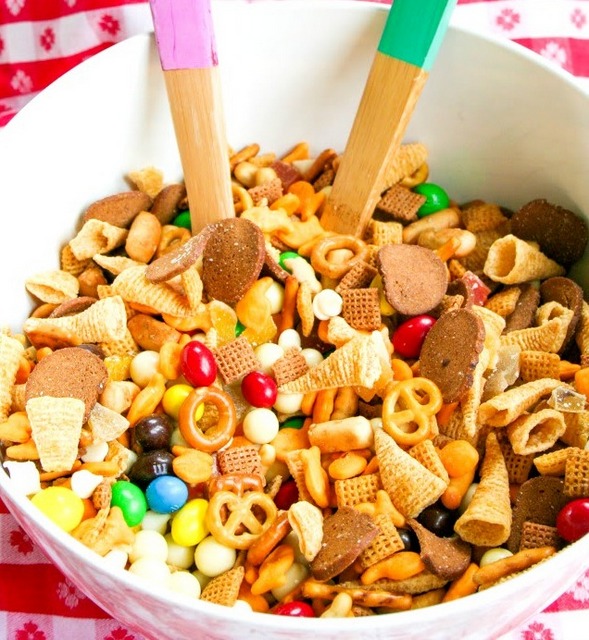 11. Road trip trail mix:
A colorful trail mix for all the fun times. Chex, cheese crackers, chips, bugles and yogurt coated candies are the highlights.
12. Hazelnut mocha trail mix:
With coffee beans and chocolate chips.
13. Halloween trash:
Trash mix made with gluten free ingredients. Great for parties and as treats this Holidays.
14. Candy corn crunch:
Made with handful of roasted peanuts and candy corn.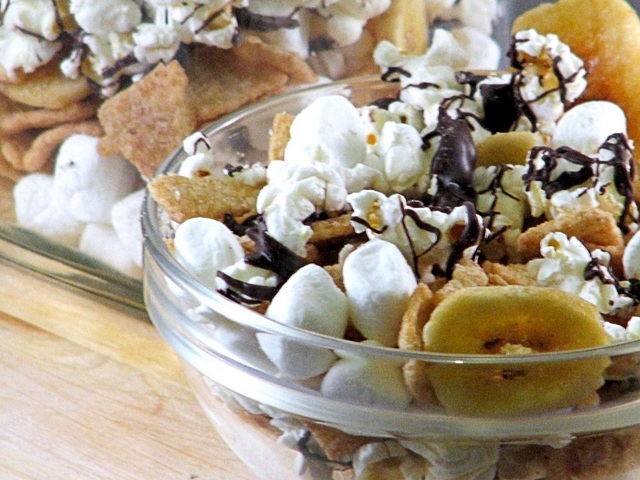 15. Banana S'mores Popcorn Trail mix:
Off course the name says it all!
You May Also Like:
Halloween Ghost Project Ideas

Spooky Halloween Wreaths
Halloween Cupcakes
Are you on pinterest?
Updated regularly whenever I find unique ideas.