Home wall art {burlap frames} Today's post is going to be the shortest and quickest craft project, I have made ever  Not to forget, I am subtracting the time required to make burlap and fabric flowers  You can find the tutorial HERE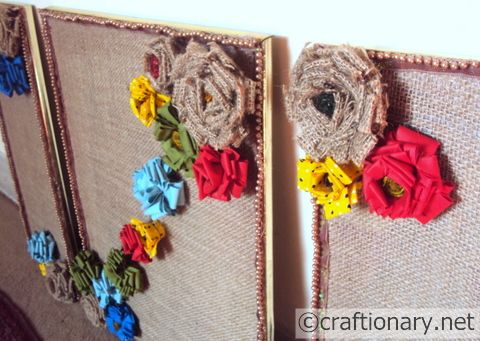 I made these colorful flower frames for my parents and they love it
These frames will also look beautiful in a crafts room or kids (girls) bedroom
You can also make this wall art neutral for your home
Burlap Home Wall Art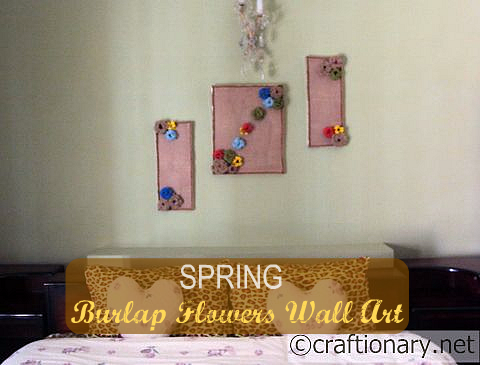 There was an old set of printed frames that I remember having at home for a very long time
So, finally I decided to give it a makeover  Bye Bye ducky, we will miss you!
Here's the before and after of what I did with these frames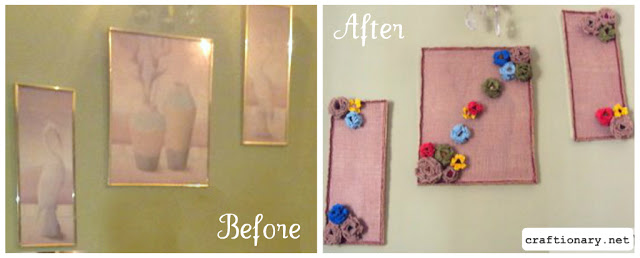 To Make these
You Will Need:
Make It:
Cut the burlap to the size of your frame  Glue or decoupage burlap and the ribbon on the frame
I used white glue (or mod podge) to stick burlap  As it stiffened the burlap, I didn't covered the entire frame but only the edges
Once it dried, I then glued the ribbon on the sides
I then arranged the flowers on the frames till I was satisfied with the arrangement
And glued them in place

And Ta-Da  Done!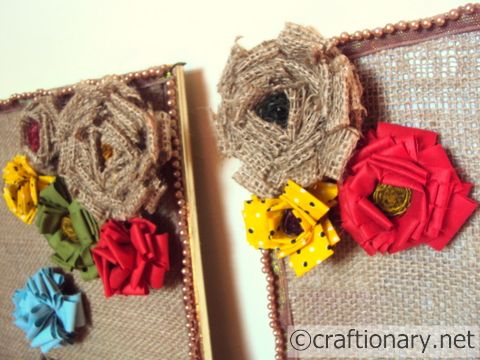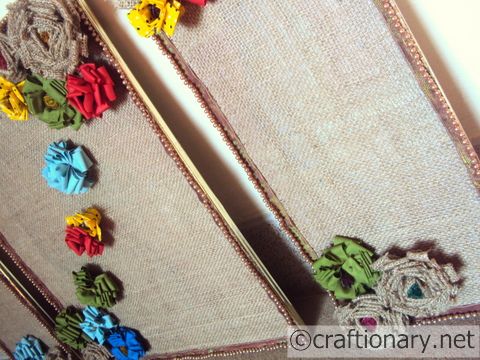 Some pictures are low on quality as my old camera just died on me  But on the positive side, Thank Goodness it survived enough to allow me to bring some pictures from my trip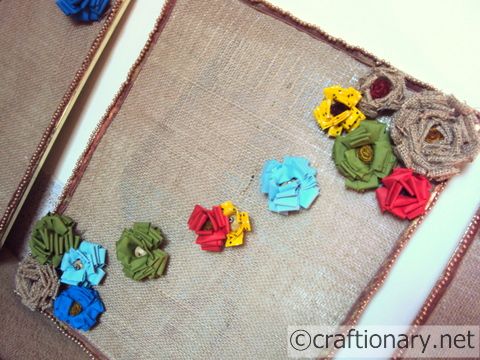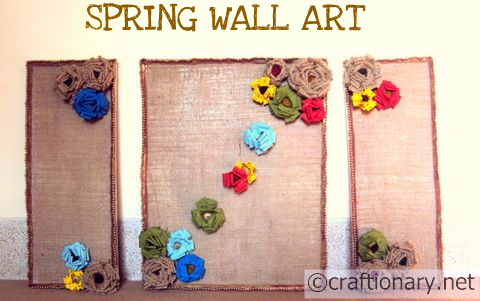 So, what do You think?
You might also like the Burlap Boutique Shirt I created using Burlap strings and buttons
To see how it looks go HERE
You will also like:
Gallery wall reveal
Painted magnetic photo display
20 DIY Wreath Ideas
Looking for more great ideas?
Check out tutorials in the category
WALL ART
Are you on pinterest?
These are updated regularly whenever I find unique ideas