This post may contain affiliate links. Please see our full Disclosure Policy for details.
I am so excited to introduce creative Henna Art inspired handmade projects from my friend at Paisleys and Swirls. Mehndi, tattoo, henna is a popular art of making designs on the body with mehndi paste filled inside a henna cone. For hundreds of years this art is being used as a gesture of celebration. In weddings, parties and festive events Mehndi – Henna Art is put on hands mostly, but is now catching popularity in many other ways. Beautiful patterns and designs include traditional, geometric, Arabic, Moroccan, floral and more. With many nontraditional forms of Henna styles becoming cool with talented artists especially in Pakistan and India. These include swirls, paisleys, geometric shapes, Arabic/ Muslim architectural designs and motifs with western symbols, signs and characters as well.
However, creative Henna art is not limited to the body. My friend has used her Henna art making talent into crafting handmade projects with her love for Mehndi designs.
Henna Art Handmade Projects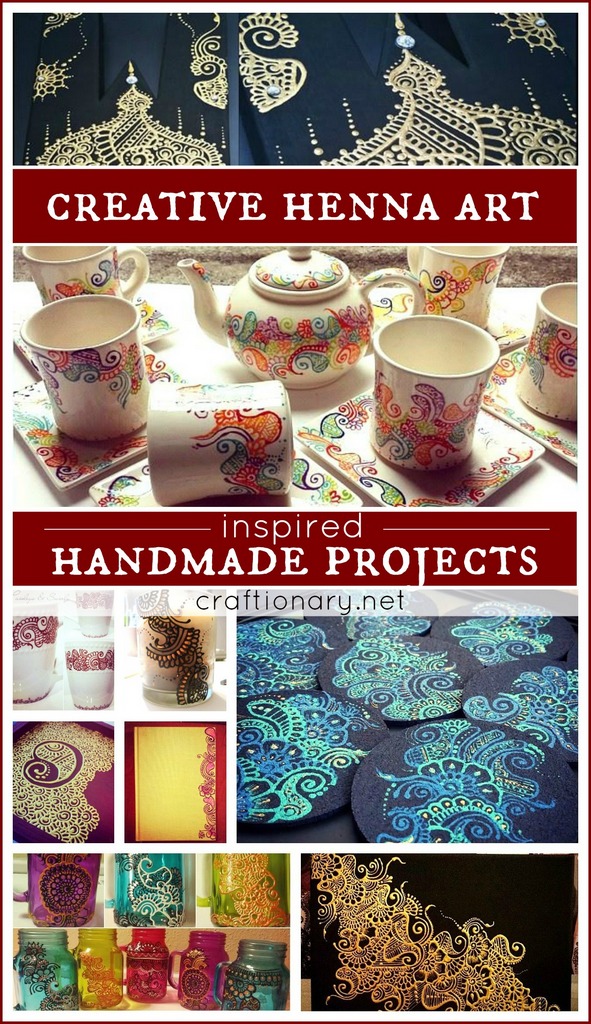 These beautiful and cool Henna projects are crafted with acrylic paints, gel pens, glass paints, glass lead and sharpies.
Each piece is unique in it's style and made with love.
Henna home decor ideas
1. Henna Coasters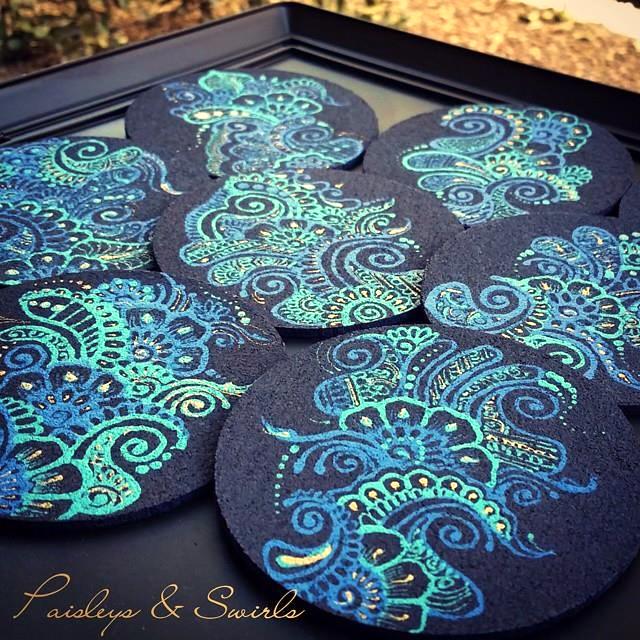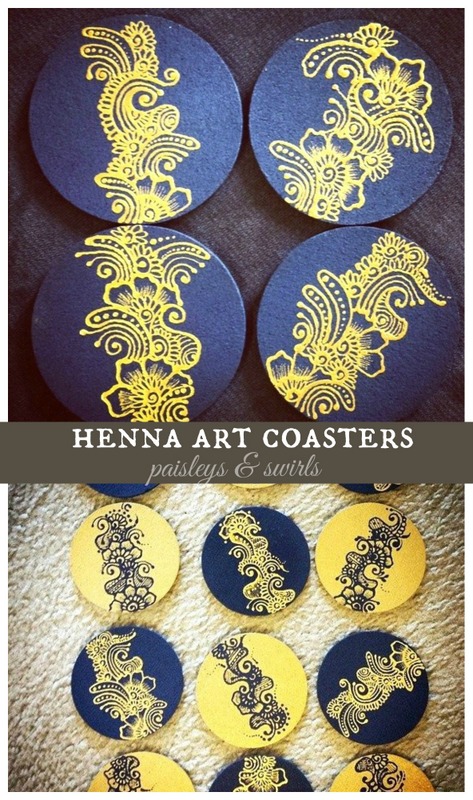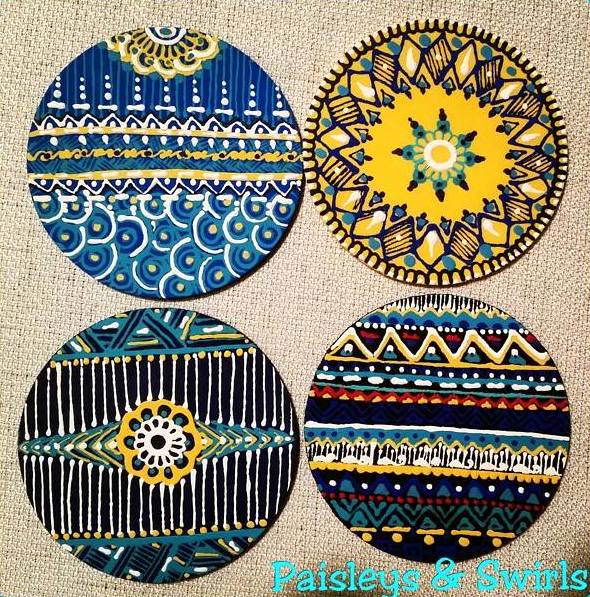 1. Henna Letters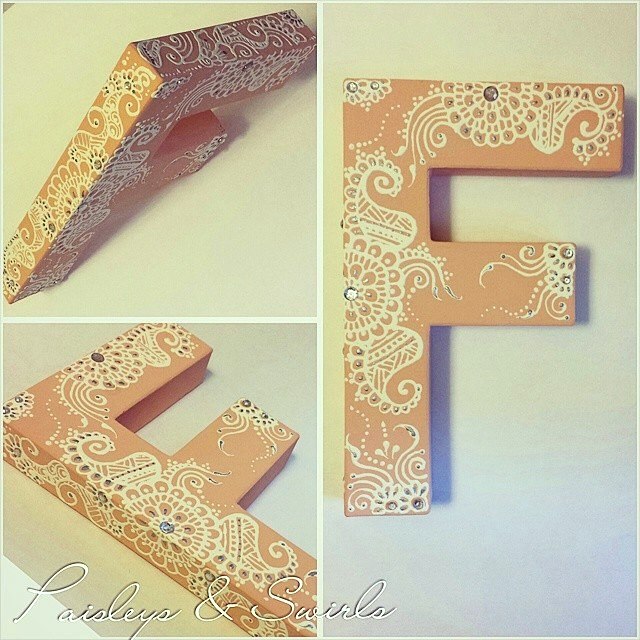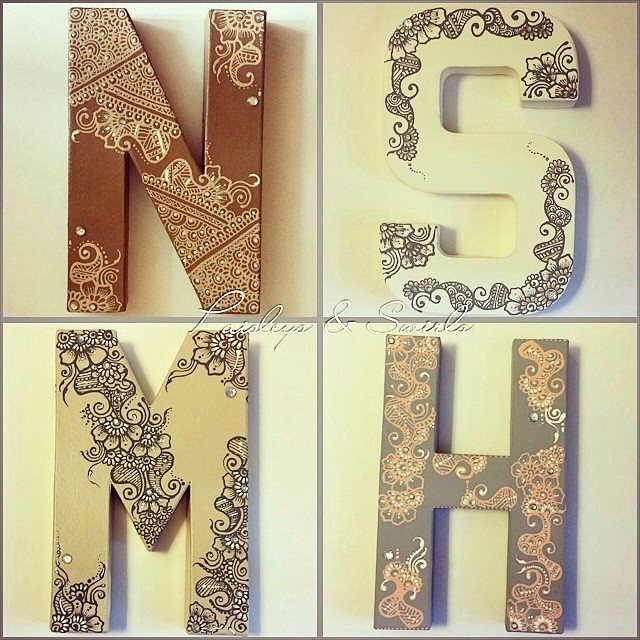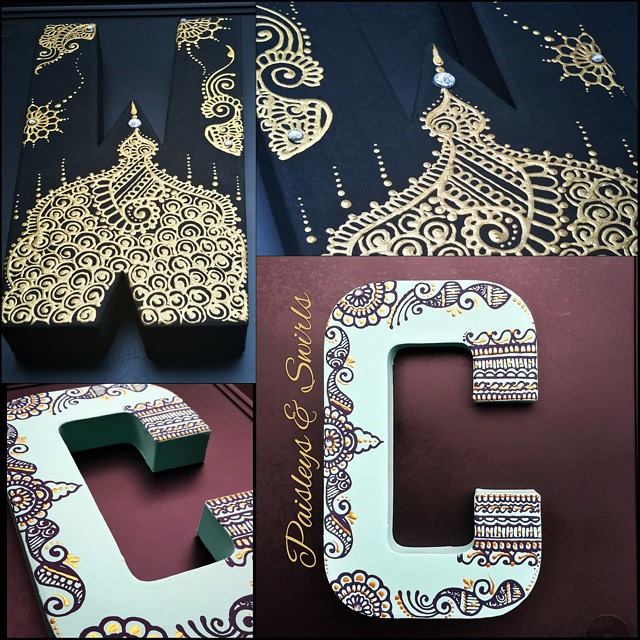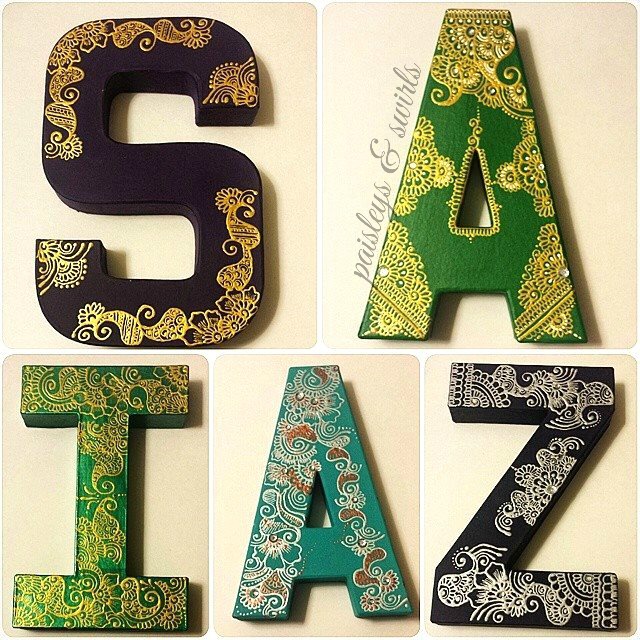 Henna kitchen ideas
2. Henna Mason Jars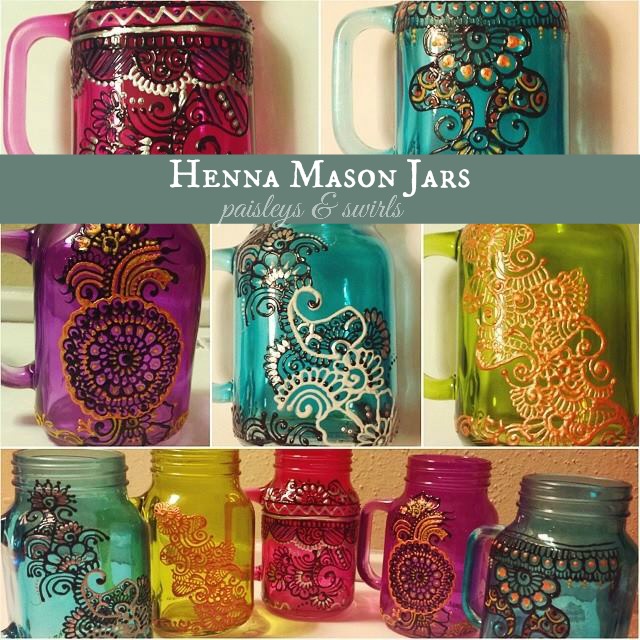 3. Henna Art Magnets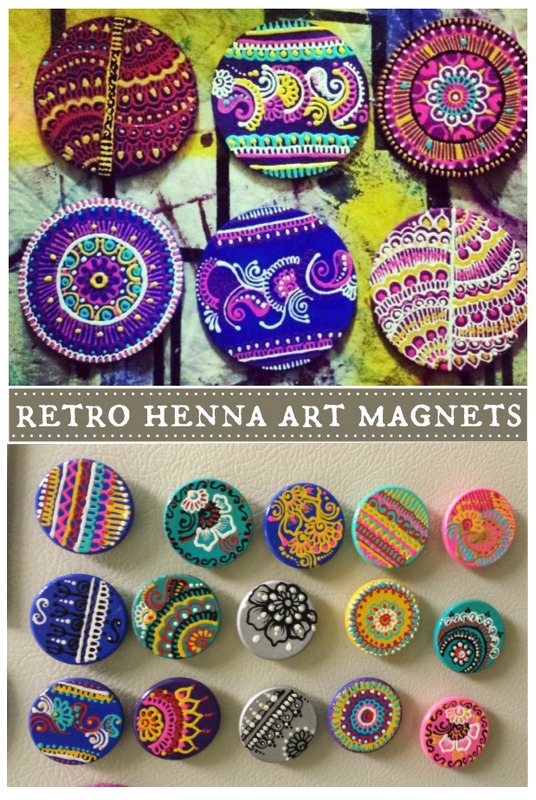 Henna wall decor ideas
4. Henna mirror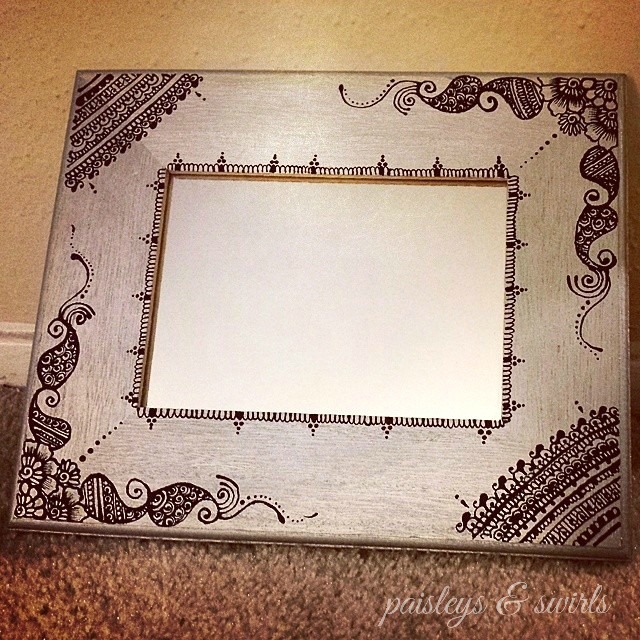 5. Henna canvas doodles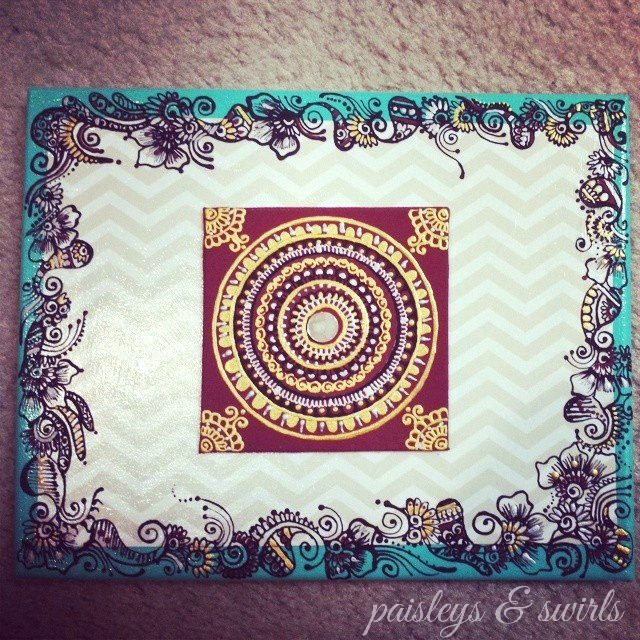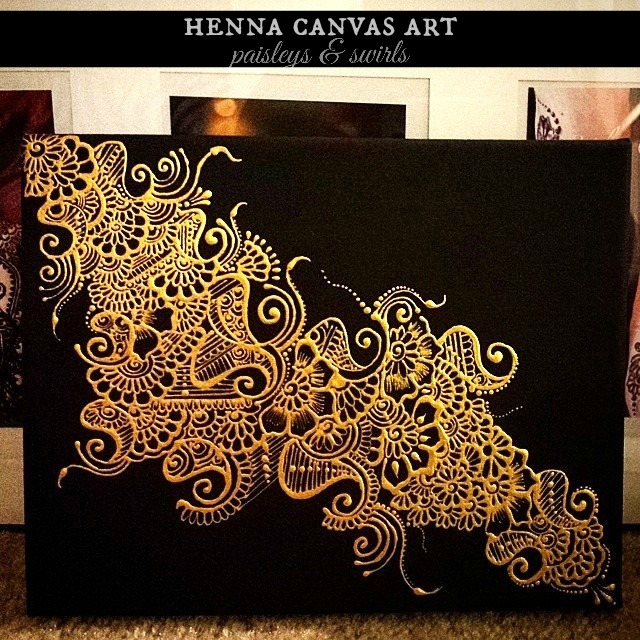 Henna pottery ideas
6. Mehndi Art Mugs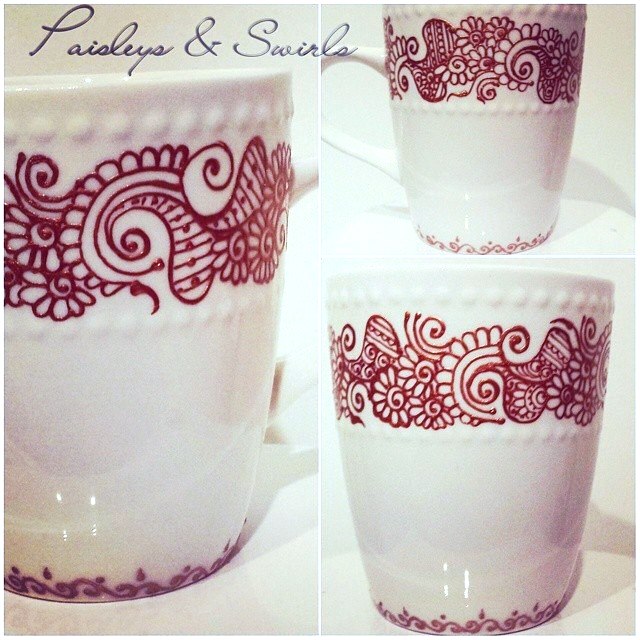 7. Henna Pottery with sharpies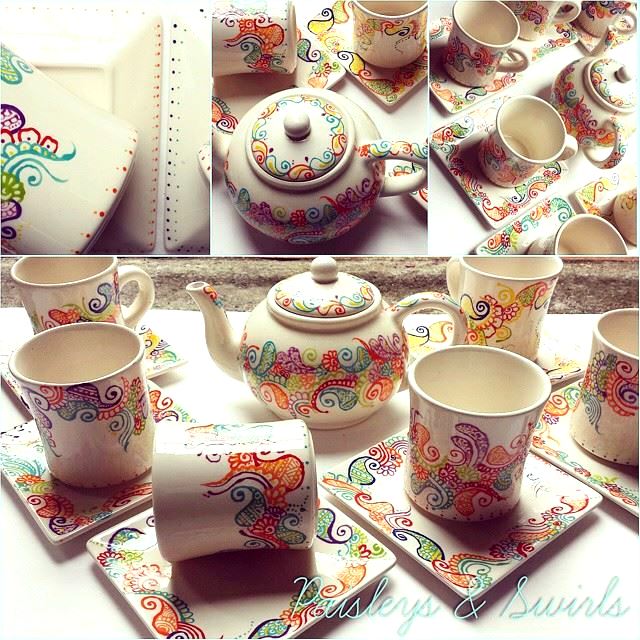 8. Henna candle holder using glass paints.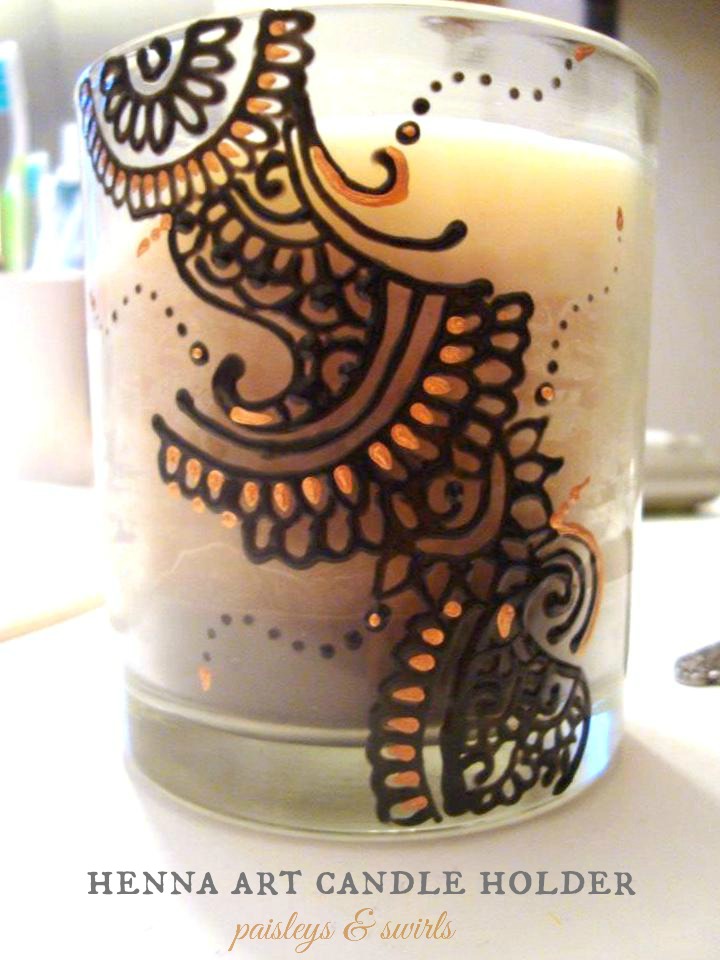 Henna doodles ideas
9. Mehndi doodles on book cover
10. Mehndi art on tray using acrylic paint markers or sharpies.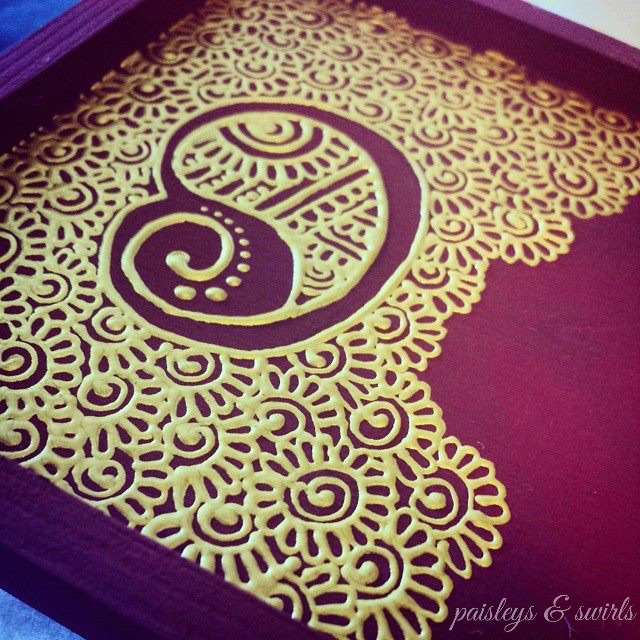 11. Mehndi art bookmarks
I hope you enjoyed getting inspired by these handmade projects with Mehndi art.
I love how Naq at Paisleys and swirls works with each custom order to make a unique handmade project that is specially made for you. These will also make great gifts for a loved one.
You will also like: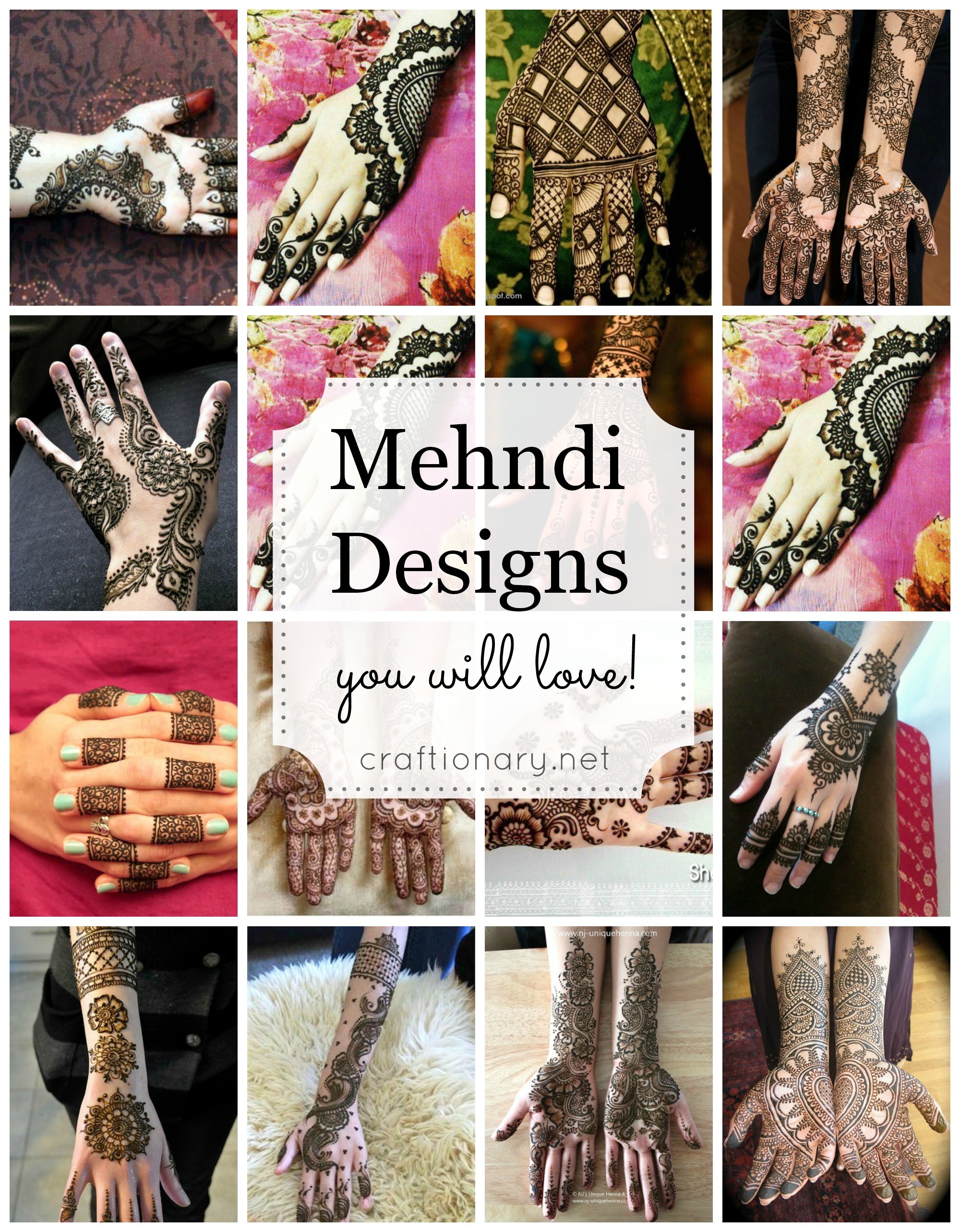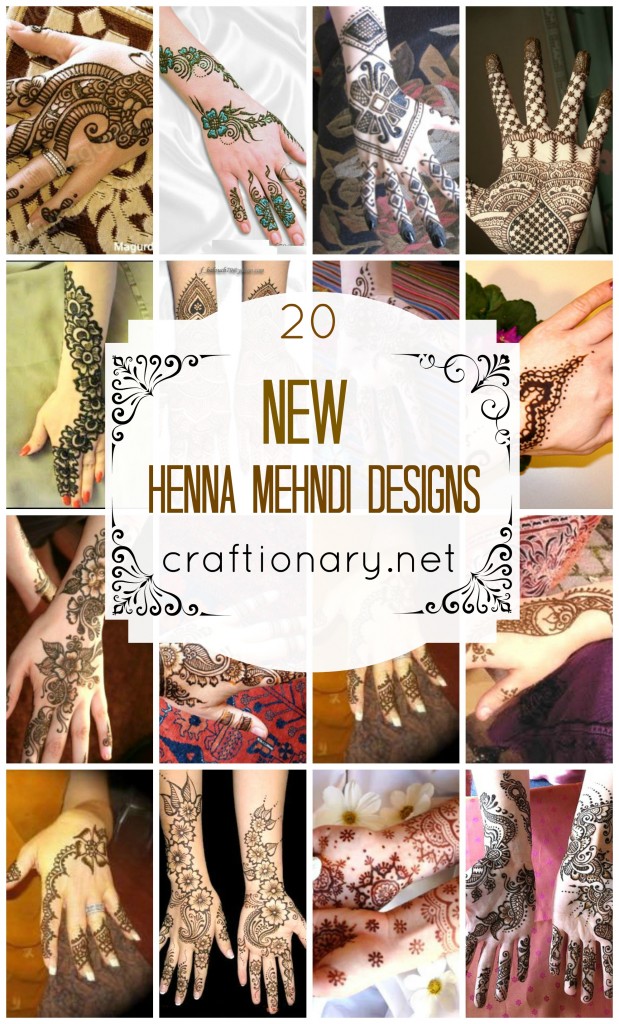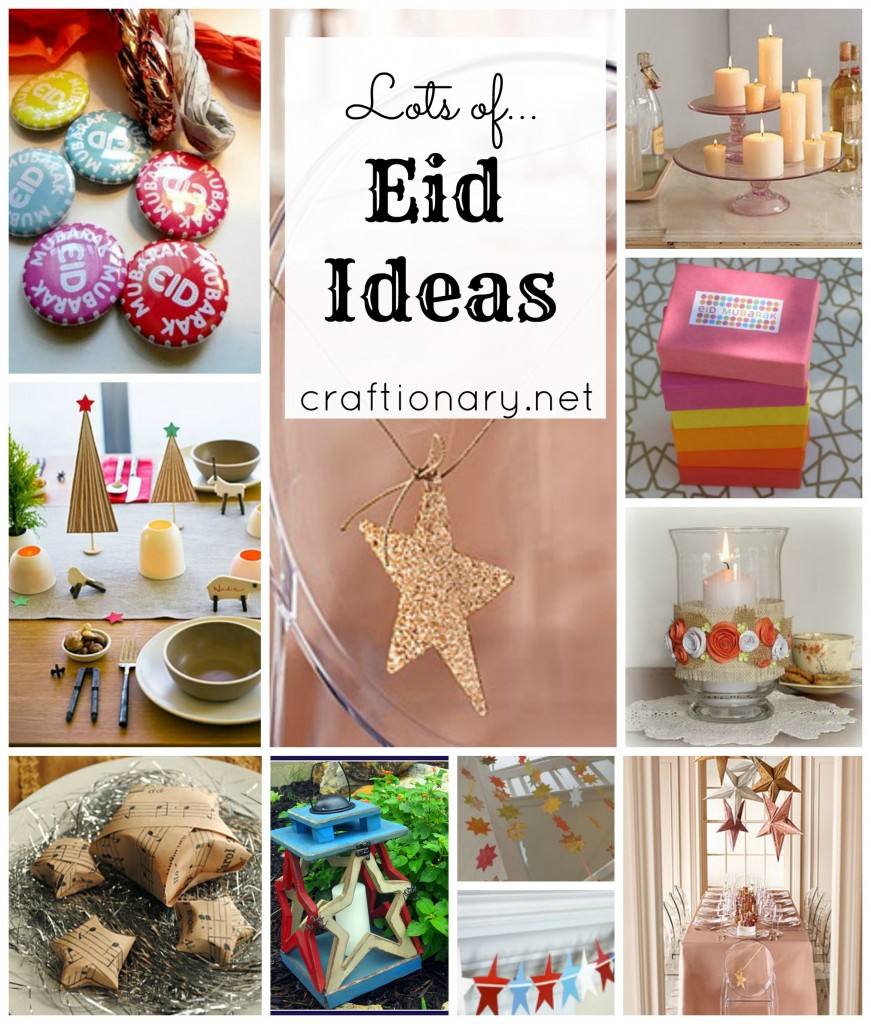 Looking for more great ideas?
Check out tutorials in the category
EID
.