This post may contain affiliate links. Please see our full Disclosure Policy for details.
St Patrick day ideas is a collection of creative ideas. Wishing my Irish friends a Happy St Patricks day. If you have been looking for some awesomeness this year? Initially this post had recipes but they have been replaced with more craft ideas in the collections shared at the end of this post. You will find great handmade project ideas for St Patricks day. The post contains featured ideas from last week followed by ideas to make green wreath, green recipes, rainbow recipes to bring color on St Patricks day, DIY gnomes to bring luck and St Patricks Day free printables.
So let's get started:
150 St Patrick day ideas

Craft and recipe ideas 
Delicious recipes and cute crafts from the link party.
Make pot-o-gold cereal snack mix. Quick and fun for kids.
Cereal snack mix
Put some glitter on your clover image. Make a St Patricks day garland.
Glitter clover
Irish candy recipe for St Patricks day.
Irish potato candy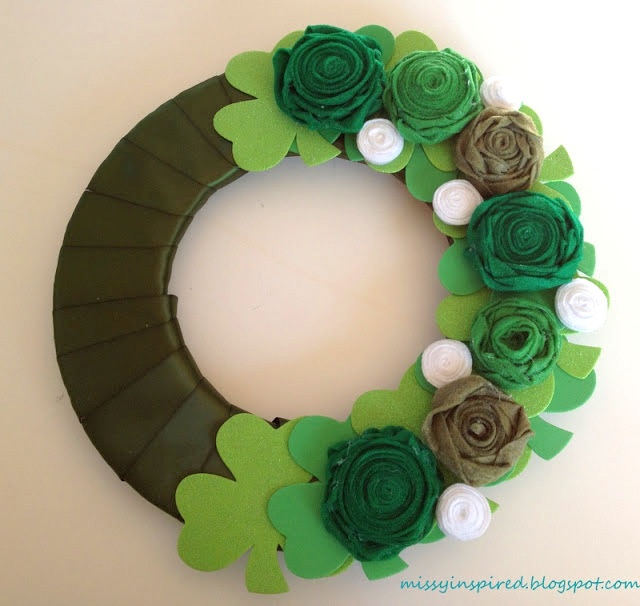 Rosettes and felt clovers on the wreath.
DIY green wreath
Make cookie barks with Oreo, pretzel and chocolate.
Paint a pillow for St Patricks day.
Cookie lovers! Make clover shaped lucky cookies.
St Patricks day cookies
Make your own clover stamp with wine corks.
Clover cork stamp
Mint and chocolate brownies recipe. An easy and delicious way to celebrate!
Mint and chocolate brownies
Hang a paper shamrock on your green wreath.
St Patricks day wreath
Use green vases + clover paper pennant on ribbon.
St Patricks's vignette
Painted Rainbow and clover t-shirts for kids.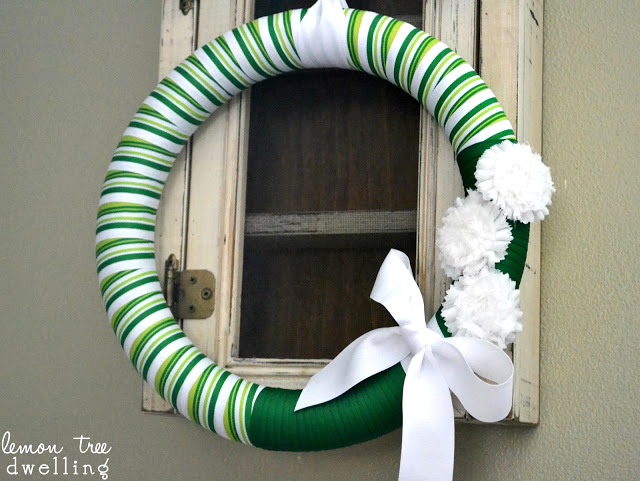 Make a stripes pillow with yarn, ribbon bow and flowers.
Green stripes wreath
You will also like: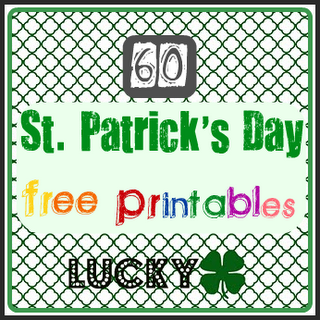 St Patricks Day Free Printables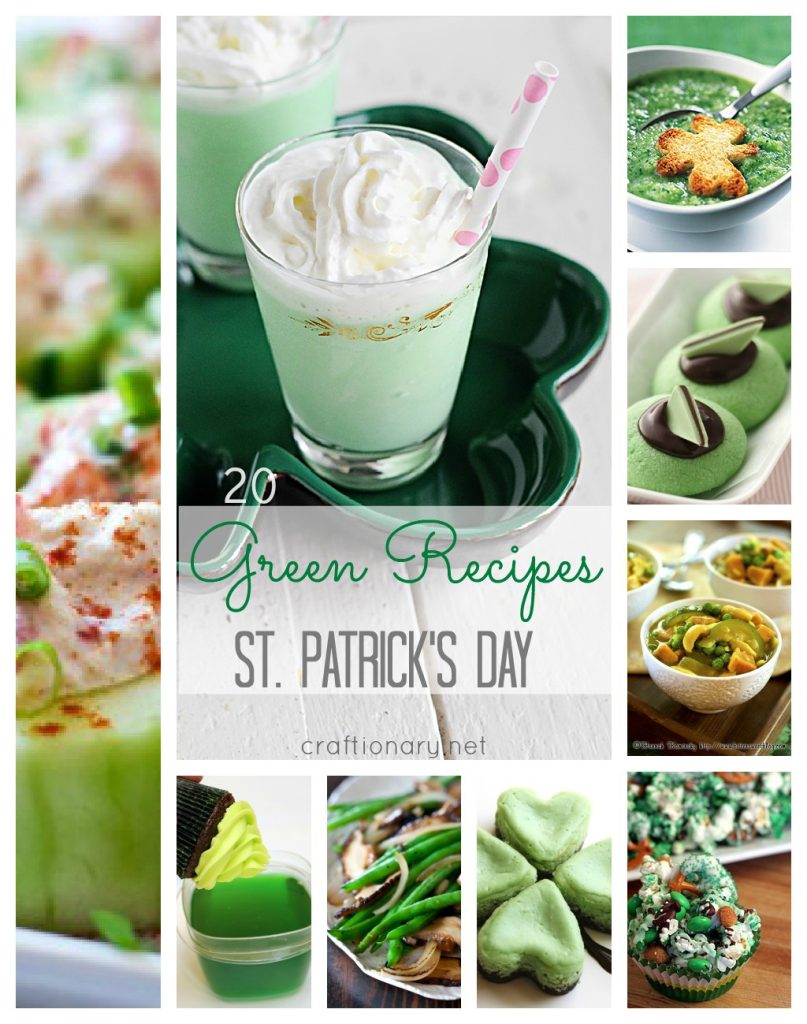 St Patricks day crafts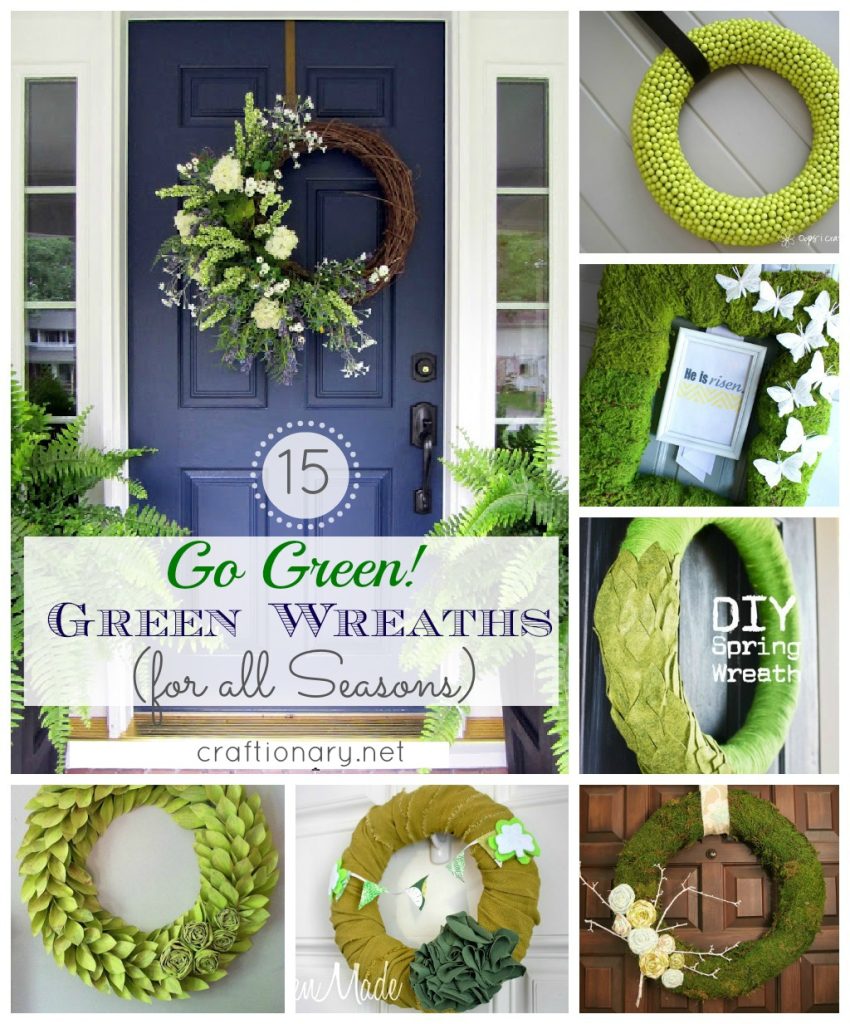 Looking for more great ideas?
Are you on pinterest?
You will also enjoy the St Patrick's Day and  Recipes- FOOD Boards.
These are updated regularly whenever I find unique ideas.