This post may contain affiliate links. Please see our full Disclosure Policy for details.
Before I get started with the color wheel. I made to teach my 2 year old about colors. I have to tell you it's a success. Since I have made it 2 weeks ago. And I have been using it. I had to teach him to use clothespins only.
The color circle
was Too Easy for him to catch up on. And take interest in!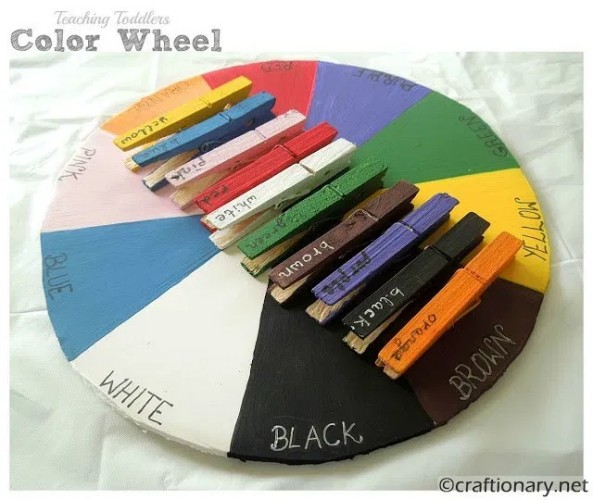 To make
Material to recycle color wheel
You will need:
Foam board
Clothespin
Acrylic Paints
Marker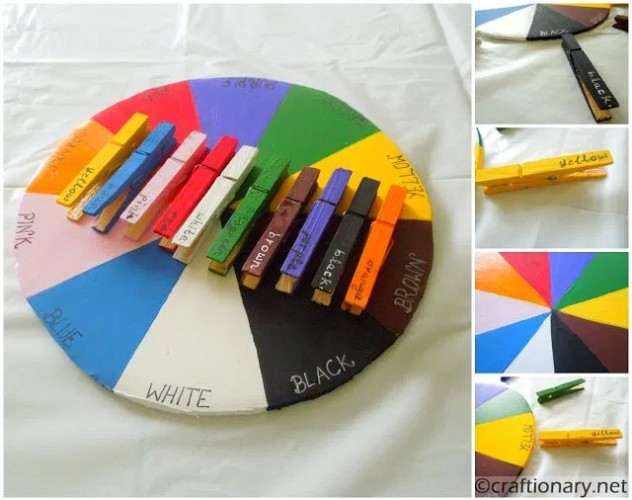 Instructions to make color wheel
Simply cut the foam board into a circle. Divide it into equal parts. Depending upon how many colors you want to teach your kid!
I divided the circle into 10 equal parts for introducing the basic colors.
To divide the circle into 10 equal parts. Start by marking the vertical and horizontal diameter. Then divide each  quarter into 2 1 2. Measuring the distance inside the quarter with a scale.
Hence marking two quarters as such, will divide half circle into 5 parts.
Remove the vertical line. And the two halves will make the 5th part.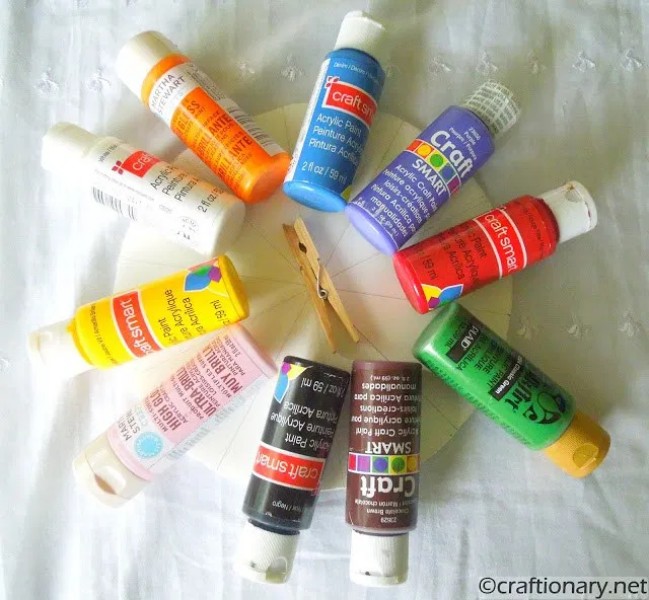 Now paint the wheel and the clothespins. Using acrylic paints with the help of a brush.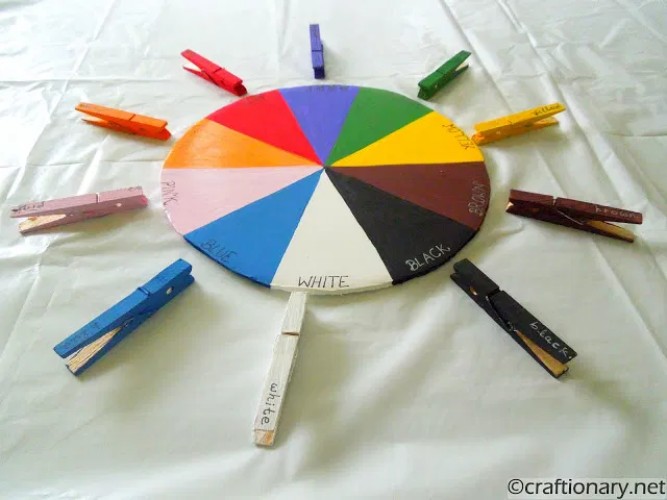 It will be great to introduce your kid to spelling each color. Using the same system.
My son loves alphabets. And can
read alphabets in upper and lower case.
He sometimes is in the mood to spell the words also.
That made me write the upper case colors on the Color Wheel. And the lower case ones on the clothespin.
This dual learning at the same time is helpful.
Provided when he's interested!
I also found this color sorting system.
Very creative and helpful for kids.
Helps with better understanding of colors.
via 
other learning and Montessori.
I would also like to thank 
Frauliebe.
For the Number Circle which inspired me to make the color wheel.
Toddler Color Learning.
You will be amazed at how easily this wheel teaches your kid all the colors!
If you make one or are already using one I would love to hear what you think about it!
You will also like:
Kids games for indoor, outdoor and parties.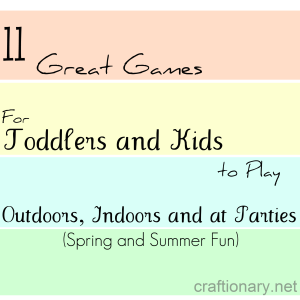 Teach kids about emotions.
Looking for more great ideas for Kids?
Check out tutorials in the category 
KIDS
.
Are you on pinterest?
These are updated regularly whenever I find unique ideas.