Let's celebrate Spring with handmade Easter eggs.
I am sharing 15 cool crafts to make handmade Easter eggs. These ideas are great for last minute Easter preparations.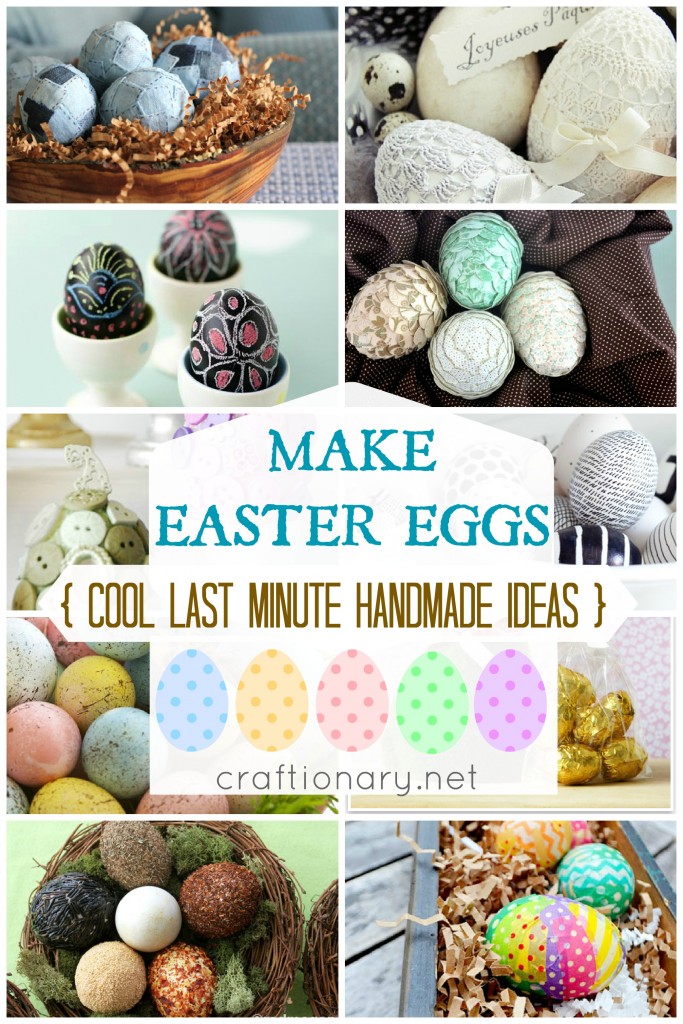 Let's get started:
Make handmade Easter eggs
Add texture to your decorative eggs.
Use seeds and herbs to make Easter eggs. Like pepper, thyme, rice, white chia, rooibos and many more.
Apply mod podge and roll in any!
Decorate Easter Eggs with buttons.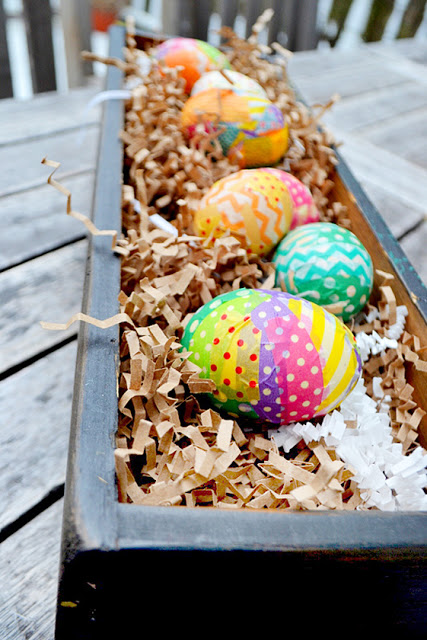 Fun and colorful. Wrap Eggs with washi tape.
Use strips of different washi tape for this project.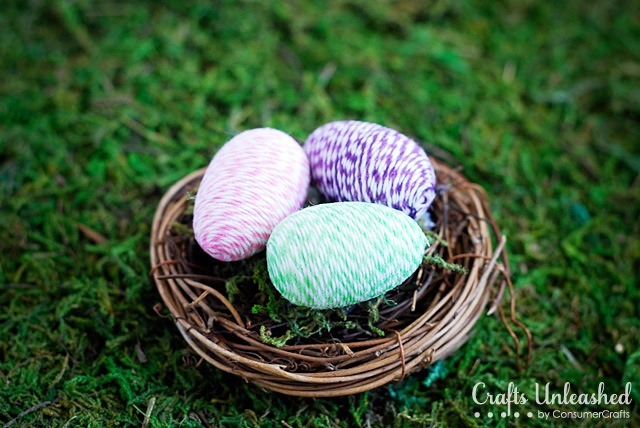 Here wooden Easter eggs are decorated with baker's twine.
Use mod podge and wrap twine on the ends first. Then cover the center of the egg.
Twine Easter eggs
Dye your eggs. And then use watered down brown acrylic paint.
Take an old toothbrush. And splatter paint by running your finger along the brush.
Love the Easter eggs decorated with grass.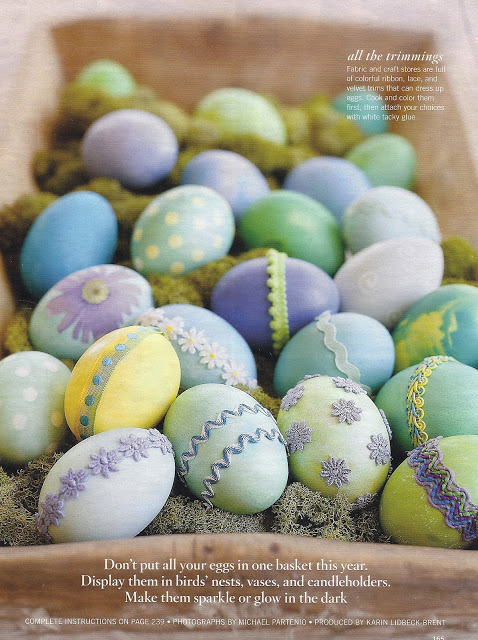 Decorate Easter eggs with trims and ribbons.
Glue pretty embellishments like paper punches, stickers and many more.
I love this idea!
Cut circles of patterned paper. And pin them using straight pins on styrofoam eggs.
Cover Easter eggs with fabric and paper.
The easiest way to decorate eggs.
Decoupage Easter eggs
Glitter Easter eggs technique.
Use pins and a board. Glue a layer of egg. And sprinkle glitter.
via Martha Stewart
These are basically Chocolate eggs wrapped in gold foil.
But this just gave me the idea! Use foil to decorate Easter eggs.
These Easter eggs made with denim, look beautiful.
Use patches of jeans. And decoupage on Easter eggs. I love the pen drawn sewing lines on each.
Denim Easter Eggs
Dye Easter eggs. And Wrap with lace, button and twine.
Decorate with Easter eggs and Mason jars.
These are so elegant.
Cover Easter eggs with crochet.
Image source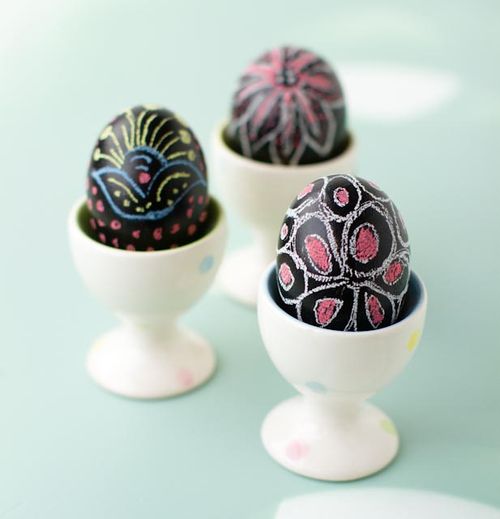 What's more fun than using chalkboard paint on Easter eggs?
Draw your imagination. Or create fabulous doddles.
They are playful for kids as well.
Enjoy making black and white eggs with sharpie.
These were some of the easiest ways to decorate Easter eggs.
For last minute these are great to make!
You will also like:
100 EASTER free printable ideas
20 ways to make chocolate Easter eggs
20 Easter bunny project ideas
Looking for more great ideas for Easter?
Check out our category
EASTER
.
Are you on pinterest?
Updated regularly whenever I find unique ideas.