This post may contain affiliate links. Please see our full Disclosure Policy for details.
It's been a while since I last shared a tutorial at Craftionary. Today, I am going to share a technique to make burlap flowers. Make flowers with burlap that can bend and shape. You will need burlap, mod modge (or German white glue) and stem wire to complete this project.
Let's get started:
Use wire for bendable flowers with burlap.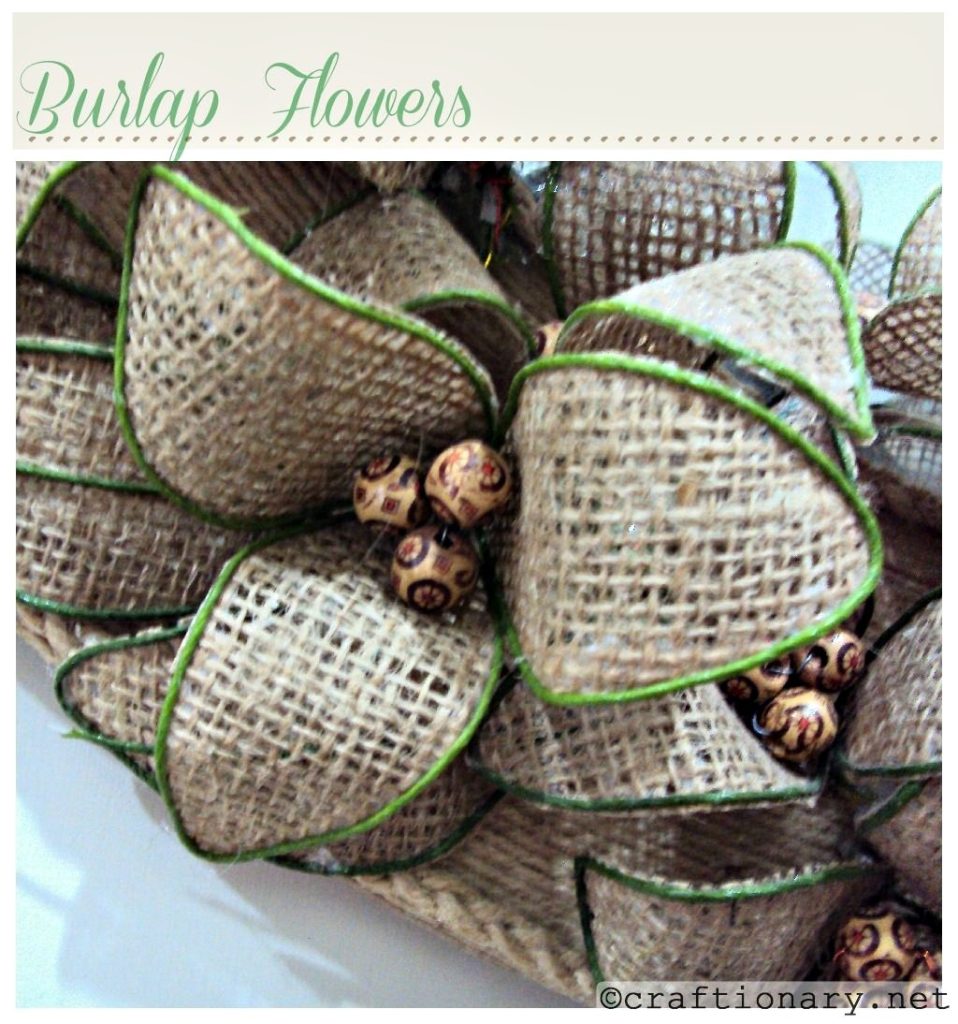 Burlap flowers are a great way to decorate at home. They can become a part of any color scheme.
These handmade flowers are easy to add to any project.
The bending and shaping ability makes them look natural.
Make flowers with burlap
You will need:
Burlap
Stem wire (or floral wire) gauze size #22 or #24. You can use colored wire!
Floral tape
Mod modge (I used German white glue in the tutorial)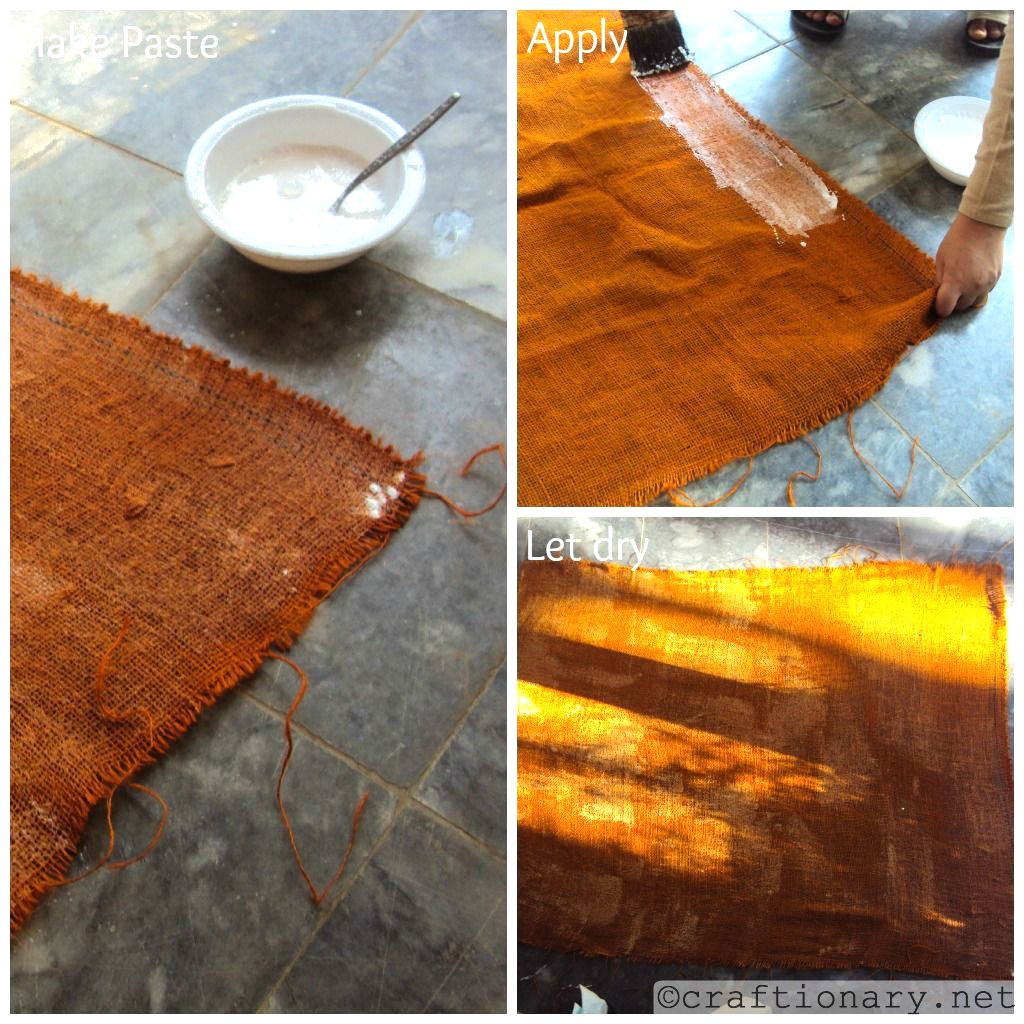 Step by step instructions:
Prepare burlap fabric
It will be best to work on a marble surface or a plastic table cover. With the help of a paint brush apply mod podge on the burlap. It will be preferable to use a big paint brush. It will quickly cover the entire piece.
Let it dry! You can also use starch on burlap. The purpose of this step is to make burlap stiff. If you are using German white glue. Add 1/2 cup water to 1 cup of glue to make the paste.
It has similar qualities to mod podge just thicker and cheaper to work with!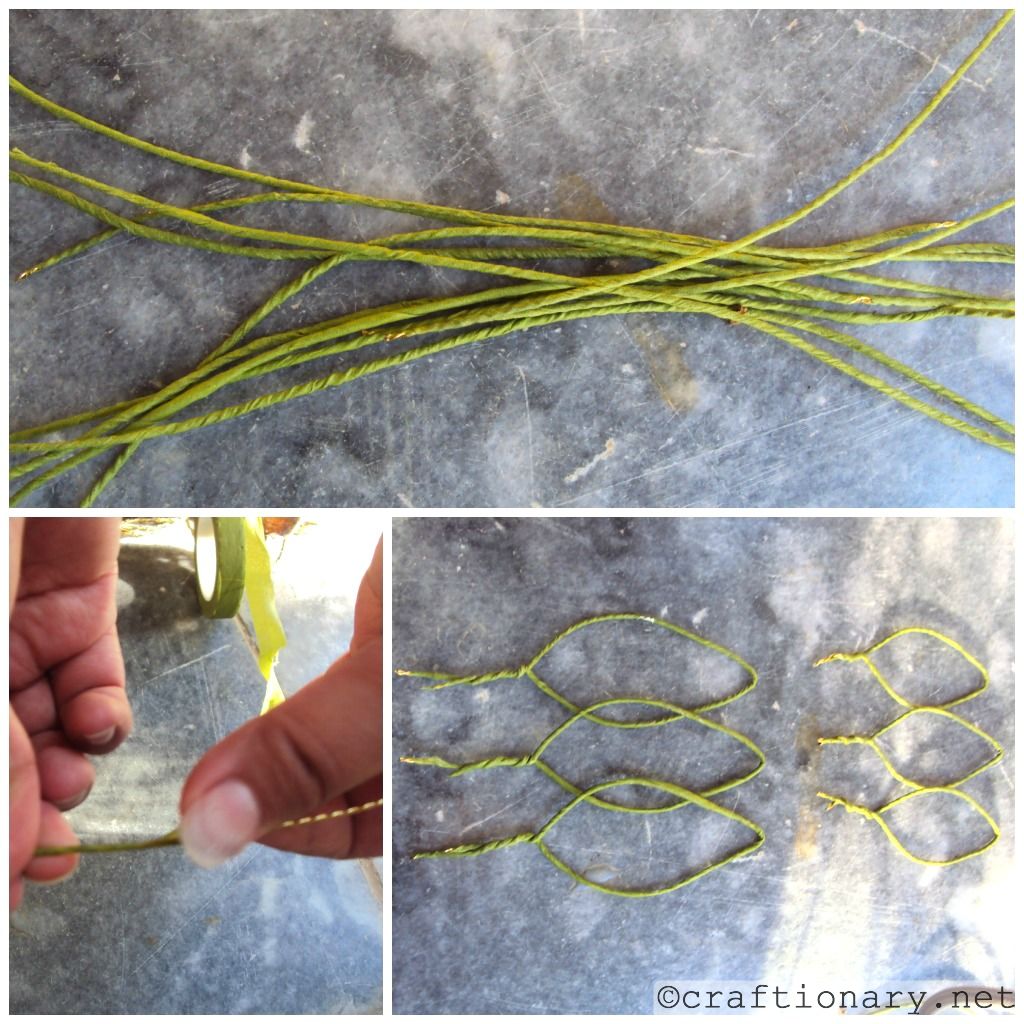 Prepare wire petals and leaves
While you wait for the burlap to dry.
Use that time into making petals (in leaf-like shape). You can bend them into any shape you like.
But first wrap the gauze wire with floral tape.
Check out the tutorial for making petals with how to make basic nylon flower?.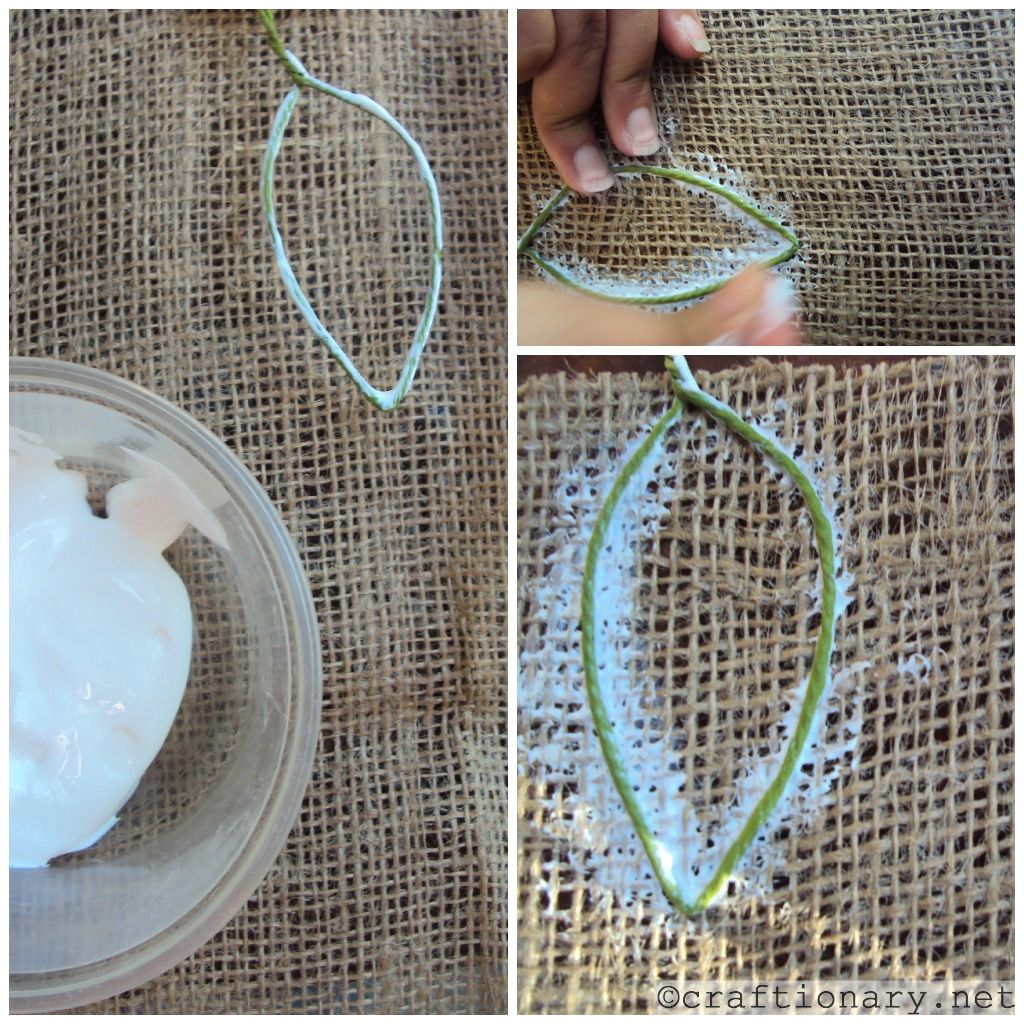 Now use mod podge or white glue to firmly press the petals on the burlap.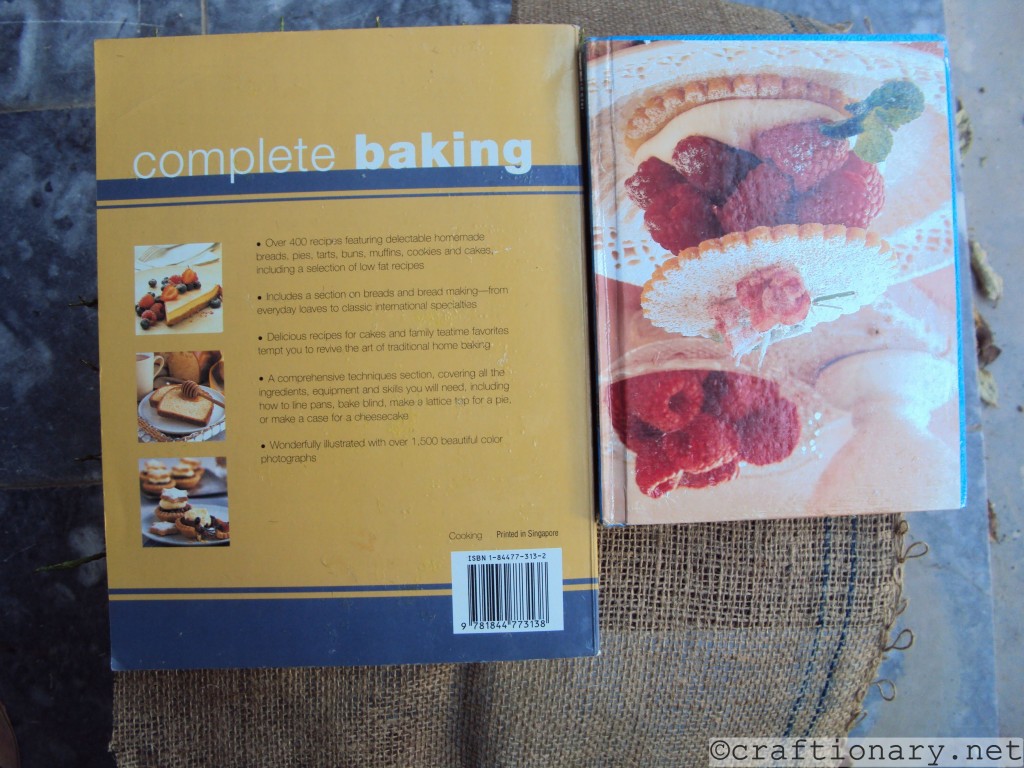 Place books or something heavy on the top. Let it dry! After 4 to 5 hours see if it's all completely dry. Now simply cut the burlap around the petals.
You now have petals to make wonderful flowers. Use them to decorate your projects. Make sure you have a tiny stem to each petal. You will need that stem to stick to any base.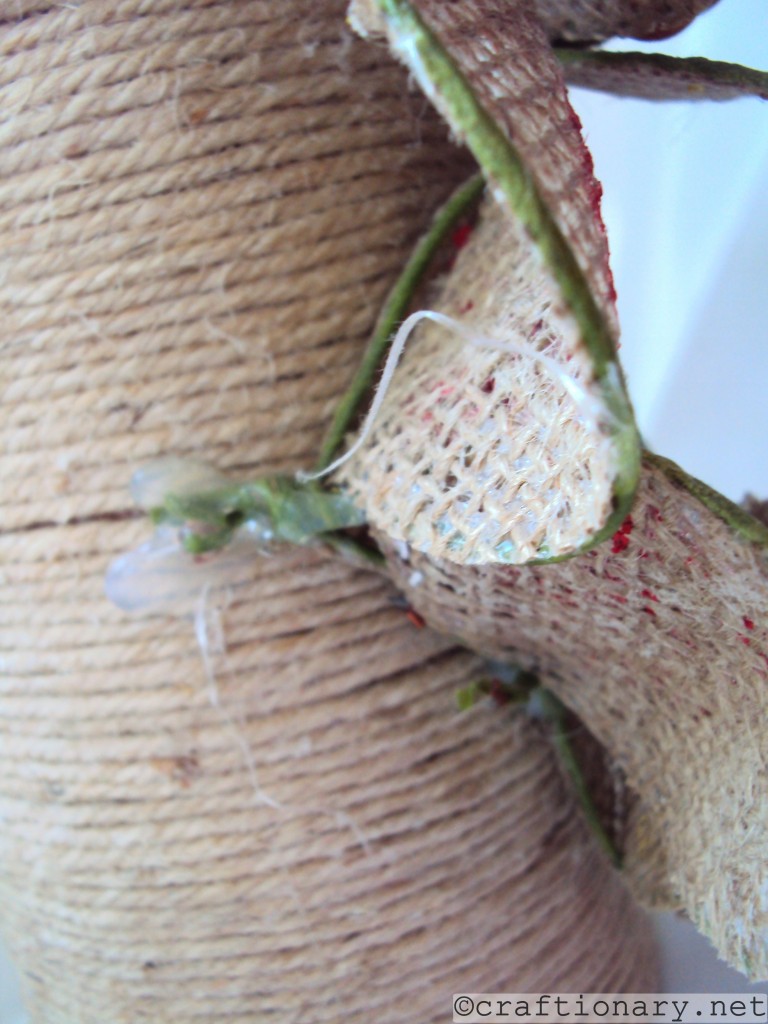 Just like this dab of glue waiting to get dry. Let me share a few finished projects using these flowers.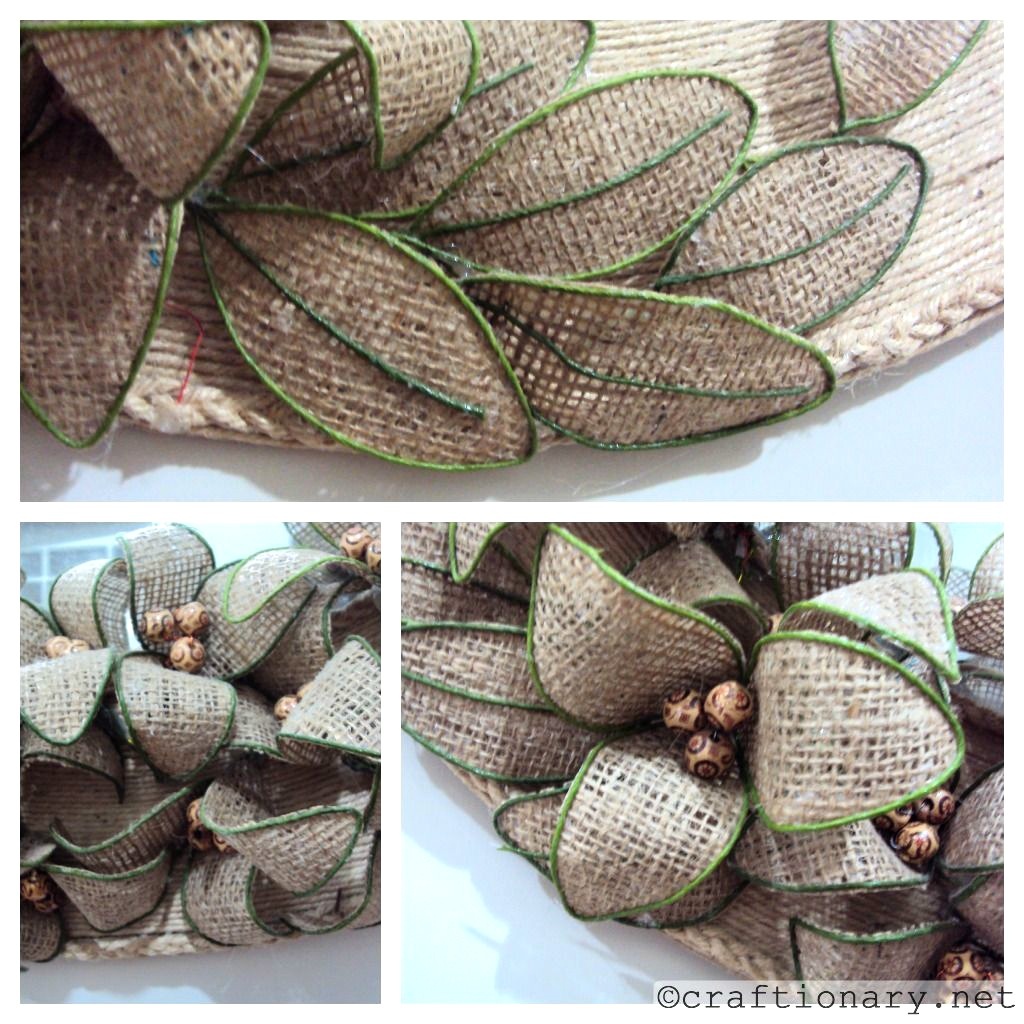 Here's a big mirror decorated with bendable burlap flowers. This huge wall art was made by my cousin.
She used jute to on the side of the mirror. And used burlap flowers to decorate it.
Beads were used to make the buds of the flowers.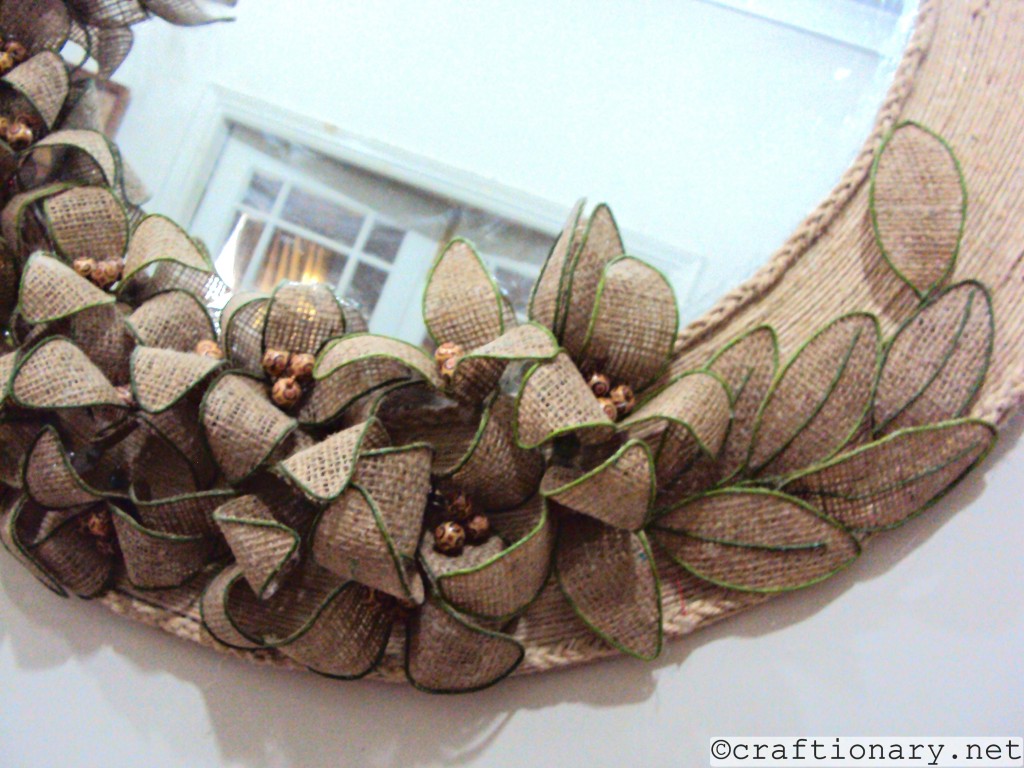 Here's another sneak peek.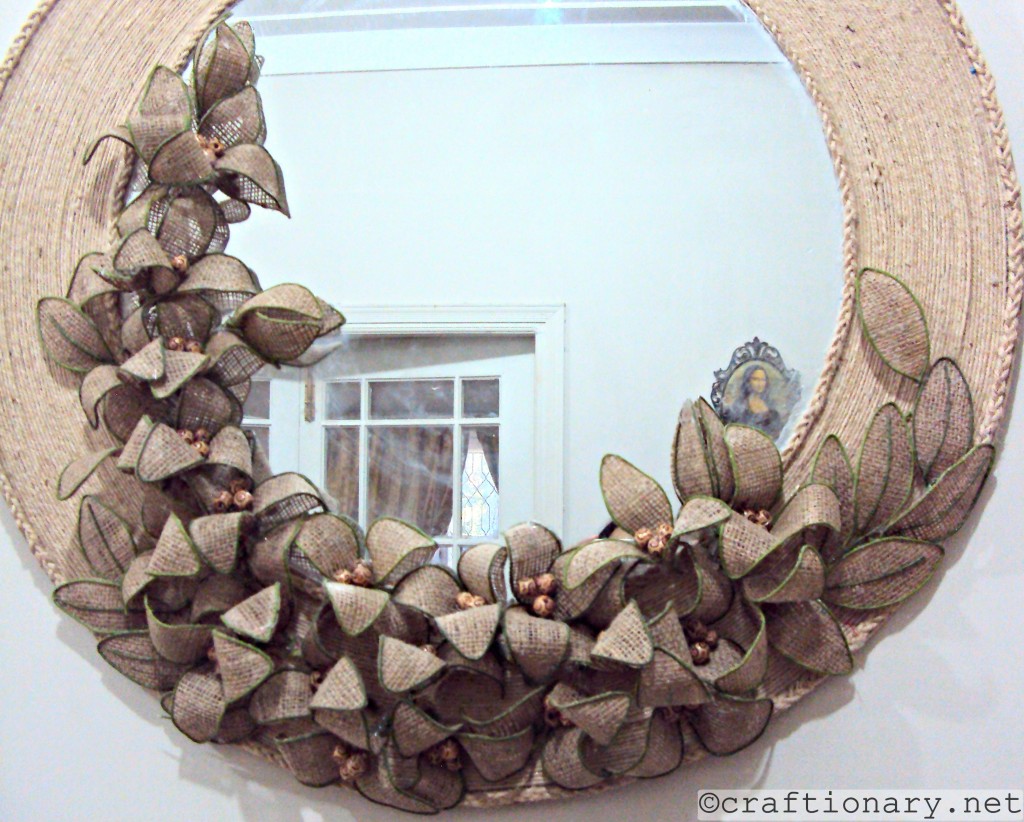 And a fuller view of the burlap wall decor.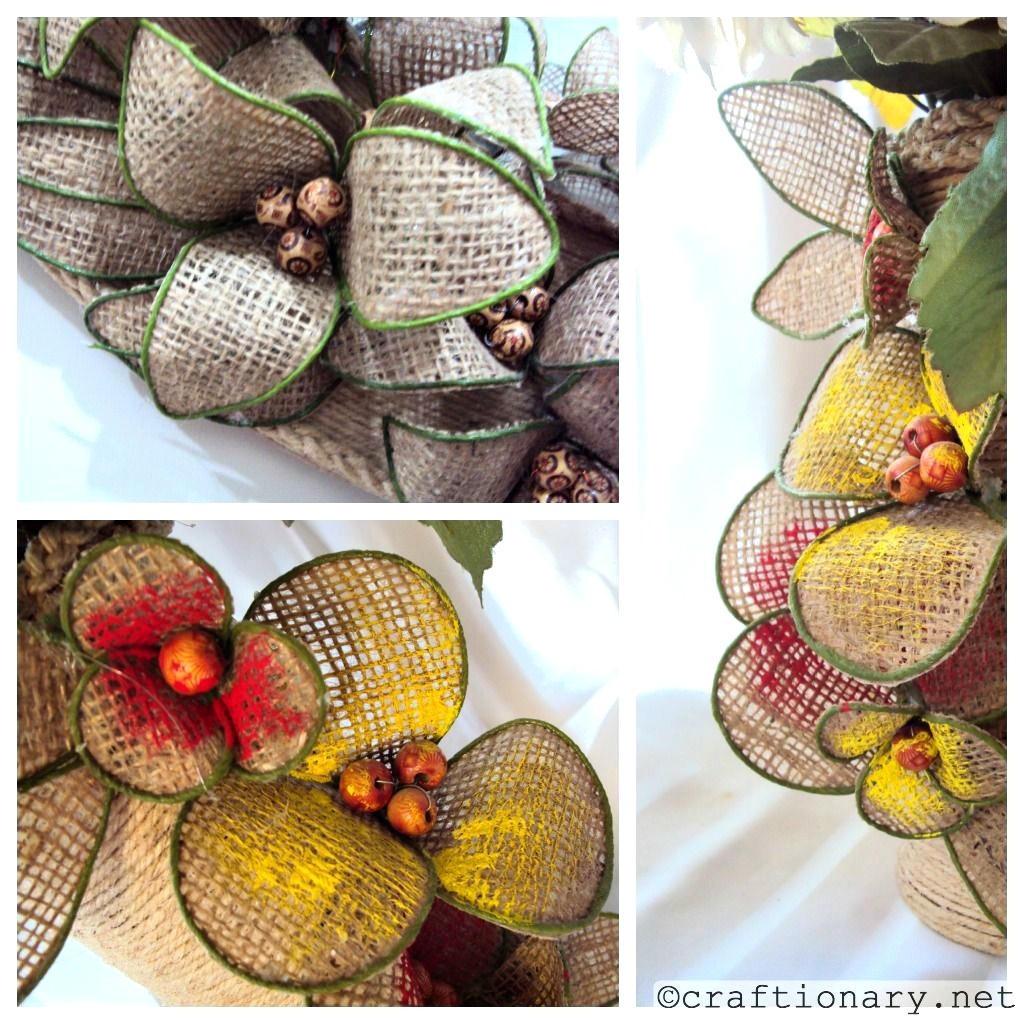 Use the flowers to decorate vases and more. Here some paint is brushed onto the petals.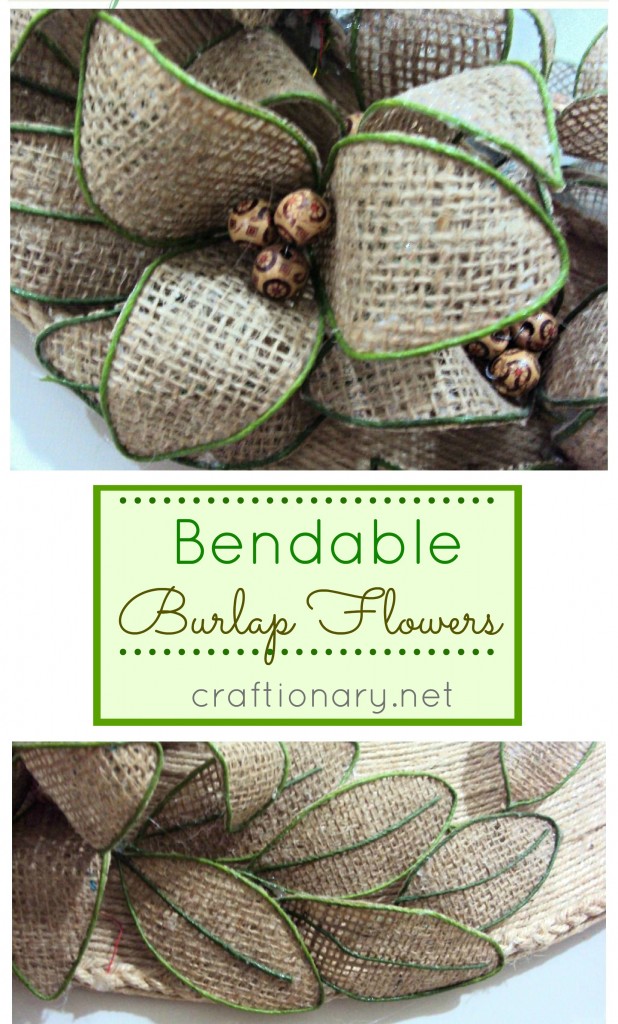 So what do you think? Do you like this tutorial for wire flowers? Keep your thoughts coming! And don't forget to share it!
You will also like:
Looking for more great ideas?
Check out tutorials in the category
BURLAP
.
Are you on pinterest?
These are updated regularly whenever I find unique ideas.