This post may contain affiliate links. Please see our full Disclosure Policy for details.
Make Halloween cake pops with recipes to make scary cake pops. Learn how to make halloween cake pops with these cake pop recipes. Great for kids and office co-workers. Cake pops are so easy to make and great for your small business. All you need is a nice recipe and candy sprinkles. I am sharing 16 cake pop recipes today. Each of them is creative in there own way.
Halloween cake pops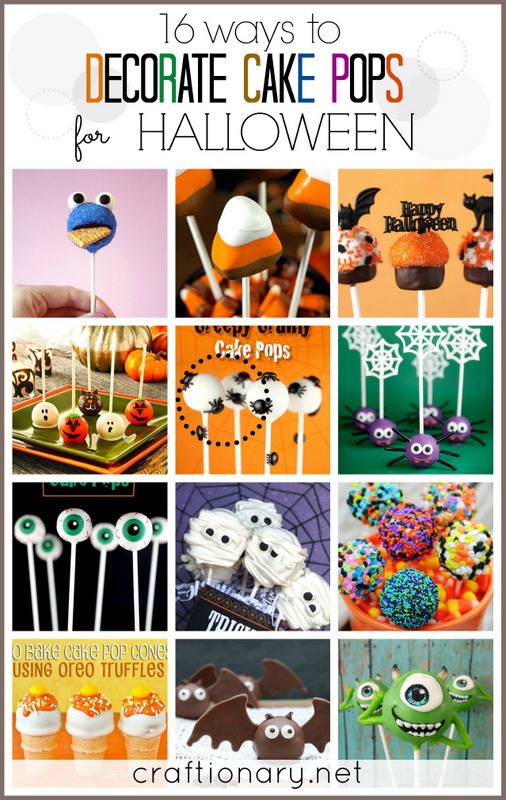 Decorating cake pop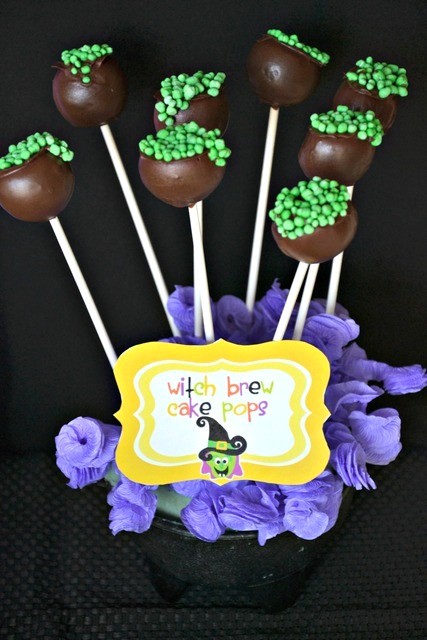 1. Witch cake pops
A fun idea to place witch's brew cake pops with a printable label.
2. Skull cake pops
Skull cake pops made using cupcake molds.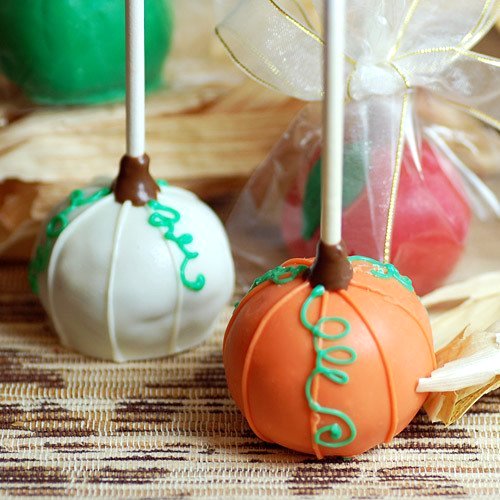 3. Pumpkin cake pops
Available for order! Holiday pumpkin brownie favor pops. Dipped in cake batter and detailed with pipping.
4. No bake cake pop cones
I am loving this recipe. Make no bake cake pops in cones with oreo truffles.
Halloween no bake cake pop cones
5. Bat cake pops
Make cake pop with chocolate wings traced with chocolate sauce on a butter  parchment paper.
6. Monster cake pops
Make these fun monster inc. inspired cake pops with food markers.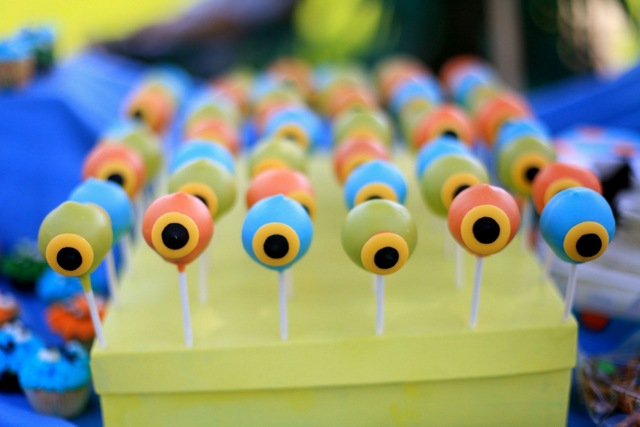 7. Monster eyeball cake pops
Easy fondant eyeball cake pops for kids Halloween party.
8. Mummies cake pops
Make mummies with cookie dough.
Halloween cake pops trick or treat ideas
9. Cookie dough cake pops
I love these colorful sprinkle cake pops as Halloween treats.
10. Ghost cake pops
Fun pumpkin, ghost and cat cake pops made with food markers.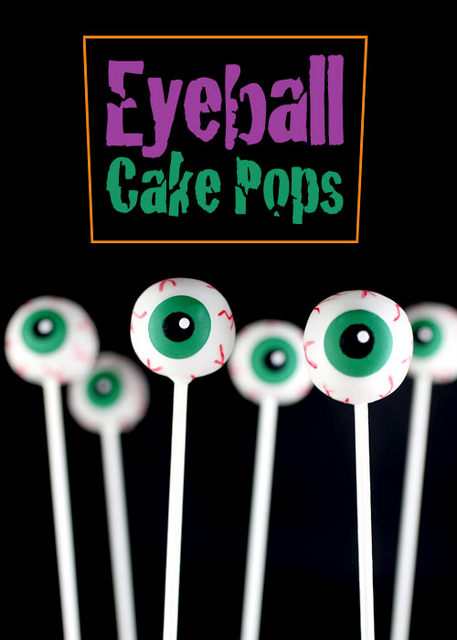 11. Eyeball cake pops
12. Spider cake pops
13. Creepy crawly cake pops
Find the above three tutorials here: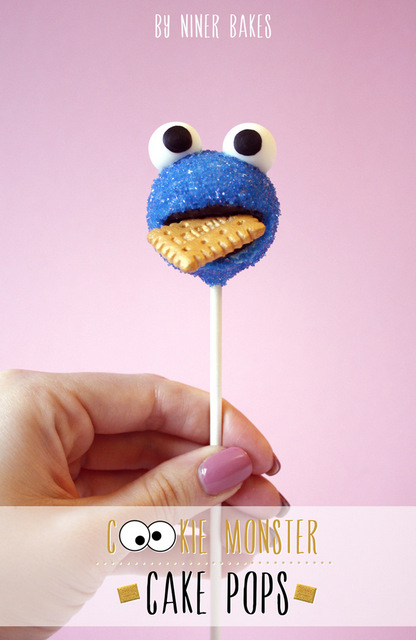 14. Cookie monster cake pops
Cute Kids Halloween treat.
15. Candy corn cake pops
Make chocolate candy corn cake pops. A very easy recipe to make these.
Image via Flickr
16. Cupcake cake pops
Happy Halloween banner cupcake cookie pops, made with molds.
You May Also Like: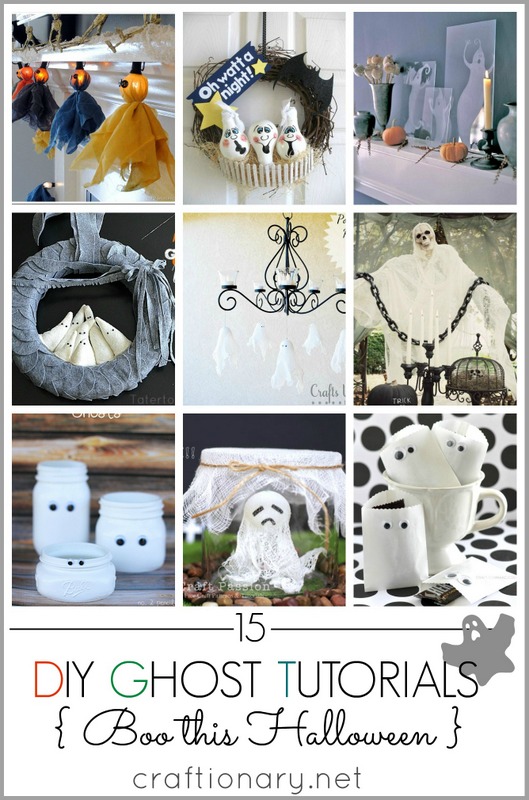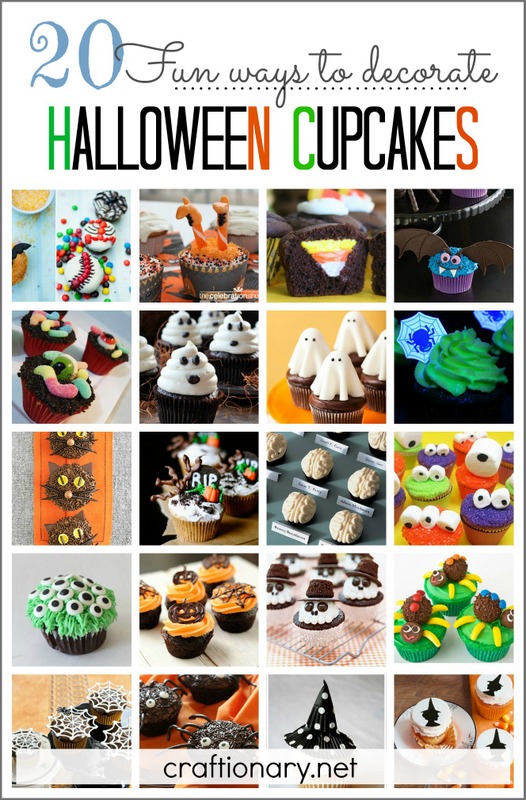 Check out our category HALLOWEEN PROJECTS.
Are you on pinterest?
Updated regularly whenever I find unique ideas.