This post may contain affiliate links. Please see our full Disclosure Policy for details.
Find the most creative free pumpkin printable templates and patterns for carving pumpkins and tips for no carving pumpkin decor.
In Fall, pumpkins are the most popular decor. My kids enjoy going for a walk and drive around the neighborhood to see creative pumpkins on front entrance and porch of homes. There are so many fun ideas, you can use these cool pumpkin carving ideas that are ideal for kids and adults alike. If you are not a fan of carving pumpkins then try these pumpkin painting designs and ideas. Are you a fan of classic pumpkin decor, then have fun carving this easy outdoor pumpkin decor and decorate with remote-control lights. Find tips for keeping your pumpkins fresh for longer.
You can also opt to use faux pumpkins and guords for decoration that will last you for years to come. Are you into decorating pumpkins then these pumpkin crafts are just for you. Last year we enjoyed making these trendy styrofoam pumpkins as bowl fillers.
Pumpkin Carving Tips:
The easiest way to crave a Jack o lantern is to use template for carving pumpkins. Here are some important tips to be kept in mind before starting a pumpkin-carving project:
Clean the pumpkin thoroughly before starting the project to enhance the beauty and longevity of your project. Keep a newspaper at the bottom to keep your working space mess-free. I like to use 1-3 ratio vinegar and water solution to run over the pumpkin after washing off the dirt. Let it dry or wipe off with paper napkins and start carving immediately.
Use a knife or a blade to cut a circle around the stem of a pumpkin and separate the inner parts (fruit and seeds) from the outer body. Save them for preparing meals and use the body for decorations. I like to carve the bottom so the top stays fresh and intact for longer.
Select the smoothest side of the pumpkin and place a printed or hand-drawn Pumpkin decoration template on it. Tape it on the surface and score the design on the pumpkin flesh. I like to use a thumbtack to pin the outline of the template.
Cut out the design using a serrated knife and remove the fresh cut pieces by pushing the parts of the pumpkin outside. Consider using a pumpkin carving kit.
Keep your hands steady, use the smoothest knife for the most accurate results, and Voila! You would create an amazing design within minutes.
How to print a pumpkin template?
The art of pumpkin decorations has also emerged over the years. The idea of no-crave pumpkins is gaining attention for being mess-free. This captivating idea is also suitable for finding long-lasting fall decorations that do not deteriorate easily. People are more interested in solid work fall decorations for a refined finish, 3D aesthetics, and creativity suitable for both children and adults.
Here is a detailed tutorial for a small pumpkin to create printable templates for no carve pumpkin decor by solid works. One can customize this idea for bigger projects by scaling up the parts.
How to create or search for a free pumpkin printable template?
The Internet has simplified everything for our convenience. Thousands of creative and appealing pumpkin templates are available for craving on Pinterest and Google. Simply search for a downloadable free templates for pumpkins. If you cannot find your desired template online, or want to customize your design you can use adobe and follow instructions from HowChoo. Canva also has an extensive collection of allowing artists to create their designs as well.
How to use a pumpkin printout to carve a pumpkin?
Once you have selected and printed your desired pumpkin printable templates and images, align your supplies (such as pumpkin, stencils, scissors, spoons, cocktail sticks, serrated knife, and markers) to begin your work. Then,
Carefully remove the pumpkin's lid and scoop out the contents of the pumpkin (flesh and seeds). Leave a solid wall only.
If you want to create a perfectly detailed design, remove the excess paper around your design and make 3-4 snips around the edges so that the design will hug the pumpkin. Tap it and use poker to trace holes around your template.
Remove the stencil to reveal the final design. Use a light pen to draw patterns around the craving.
If you want a simpler design, snip out your pumpkin printable carving patterns and trace around the cut areas using a marker and stencils.
Use a knife/cutter to gently cut your design and pop the shaded shapes. Remove excess bits and use candles/LEDs to light up the lantern.
How to keep pumpkins fresh for a longer time?
Let's face it, everyone wants Jack O Lantern outside their house, but no one wants a stinky entrance to their home! Therefore pumpkins must be cleaned and pre-treated to avoid unpleasant odors. Here are four easy steps to help you keep your pumpkins fresh for up to 10 days.
Use a damp cloth to remove dirt from the pumpkin's body.
Take 1 tablespoon of bleach per quart of water and put this solution in a spray bottle. Gently spray the inner side and the cut surface with this solution. Bleach is a common disinfectant that kills bacteria and fungal molds on the body. Rise the pumpkin with fresh water after 20 minutes.
(Important note: this activity should be performed by adults only. Ensure that safety gloves are put on to avoid direct contact with bleach).
Rub petroleum jelly or edible vegetable oil on the cut surface to keep fungal molds and bacteria away from the surface. This step will seal the surface's pores and protect it from dehydration.
Keep your pumpkins in a cool shady place to avoid contact with direct sunlight.
What supplies are needed to carve a pumpkin?
After cleaning and pre-treatment, one needs the proper tools to carve the pumpkin's surface. One can get a pumpkin carving kit from the supermarket, local drugstore, or Halloween pop-up shops. You can also order your kit online from Amazon. Purchasing and assembling everything beforehand is important to save time and get the best results. You can also use pumpkin carving molds with easy to remove holes.
Before we get started with the free pumpkin printable templates that you can use to carve your pumpkins. Let me share some cool recommendations:
50 Halloween pumpkin carving stencils
51 Reusable Pumpkin Face Stencils
Black outline pumpkin printable templates:
Here are two free pumpkin templates for small and large pumpkin designs.
Pumpkin printable coloring pages and sheets:
Adults enjoy coloring as much as children. It helps to fight depression, helps to process emotions, promotes mindfulness, and offers a perfect distraction from a monotonous lifestyle. Here are the best free pumpkin printable coloring pages and sheets for adults to help them achieve all the benefits of coloring while enjoying the fall season.
1. Pumpkin spice and everything nice free pumpkin coloring page for adults by Homemade Gifts Made Easy.
2. Zentangle Style pumpkin by Skip to My Lou.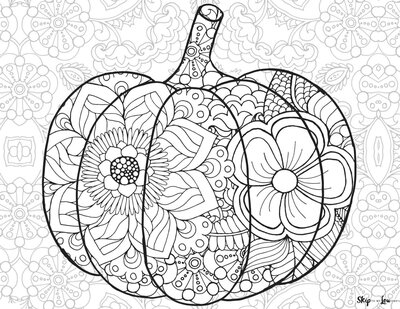 3. Halloween Pumpkin coloring Zentangle art template by Just Color.
4. Carved Pumpkin in Candlelight by Homemade Gifts Made Easy.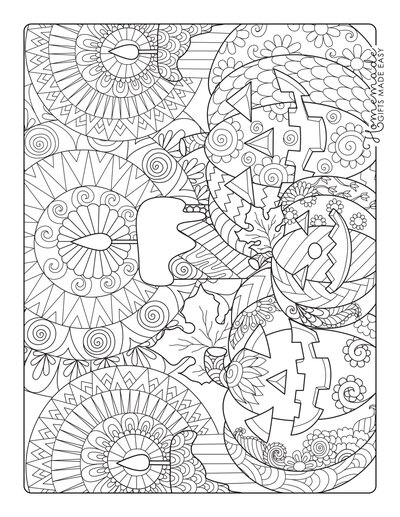 5. Hand-drawn Turkey on pumpkin printable template coloring page by Deposit Photos.
Creative Free Pumpkin Templates
6. Label parts of a pumpkin printable:
Want to engage your children in a fun activity? Here is a free worksheet on Label parts of a pumpkin by Super Start Worksheets to help you achieve this goal.
7. Life cycle of a pumpkin printable worksheet:
From sprout to compete fruit, here is a fun activity worksheet template by Little Bins Little Hands to children engaged and entertained.
8. Thanksgiving printable pumpkin free coloring template for kids from Art with Crystal.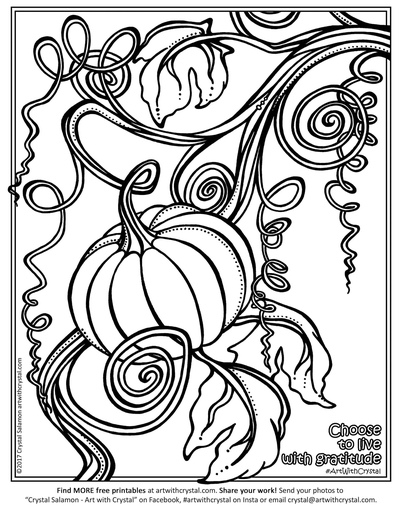 You will also like Thankful tree printable from craftionary.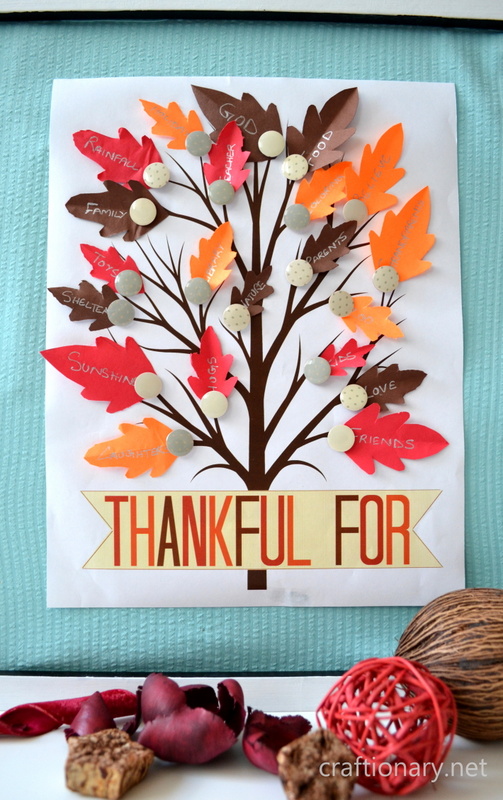 Cute and Easy Pumpkin printable templates:
9. Alphabet pumpkin template by HowChoo.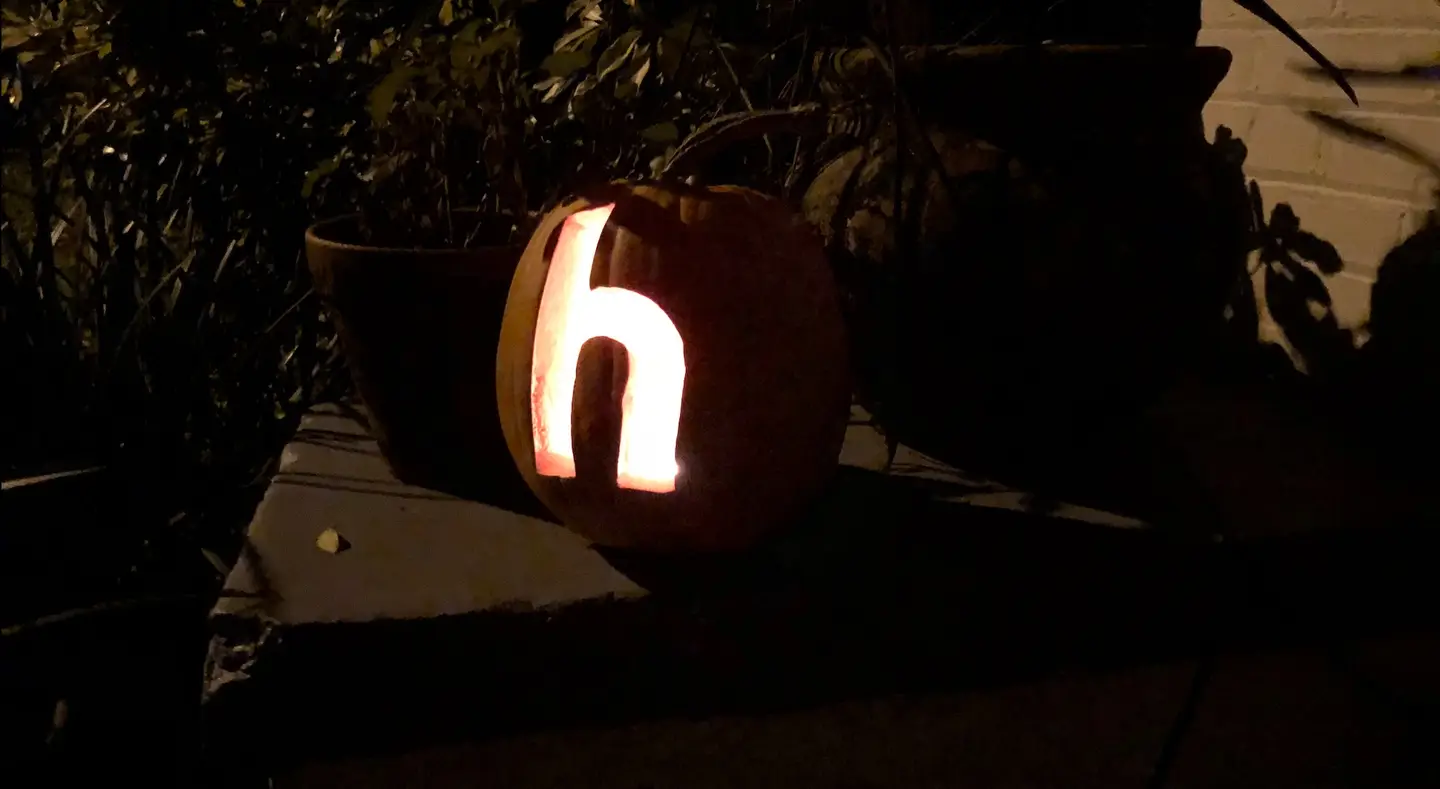 10. Peanuts pumpkin printable carving patterns with stencils by Hallmark with instructions.
Snoopy template, click here.
Woodstock template, click here.
Charlie Brown template, click here.
Pumpkin templates, click here and here.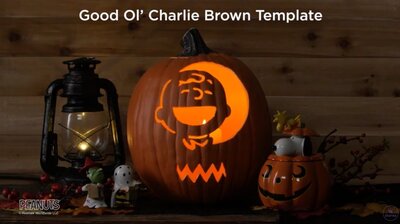 11. Easy Honeybee Pumpkin printable templates by Static One.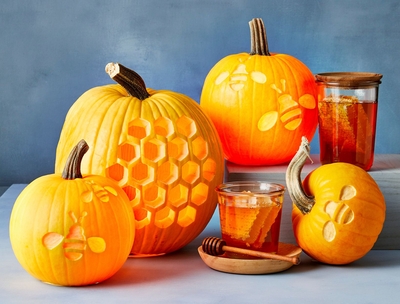 12. Wide Smile Pumpkin Carving template by bhg.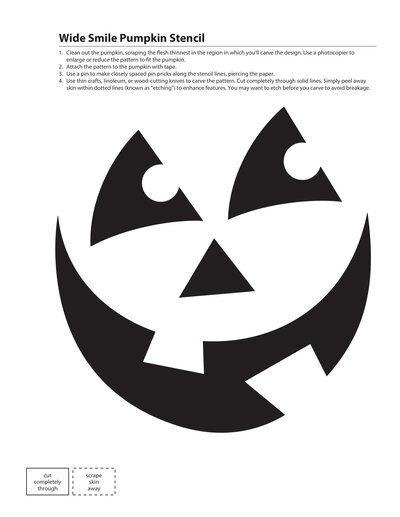 13. Houseplant pumpkin printable template pattern by bhg.
14. Try blooming flowers in the Fall by choosing daffodils for pumpkin carving by Muse Printables.
15. Try carving and etching a pumpkin using a rainbow template by bhg.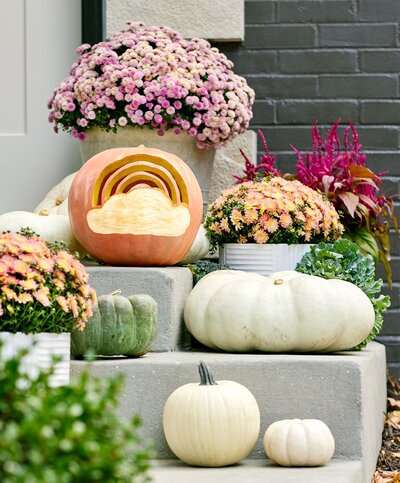 Halloween Pumpkin Printable Templates:
16. Frankenstein Pumpkin Carving Pattern Template from Kids-and-Fun.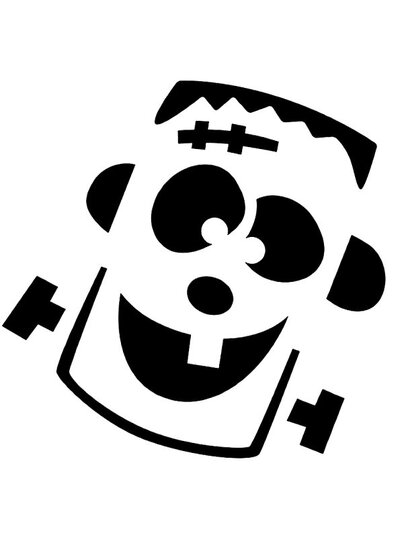 17. Jack Skellington Pumpkin Carving Template by funny halloween.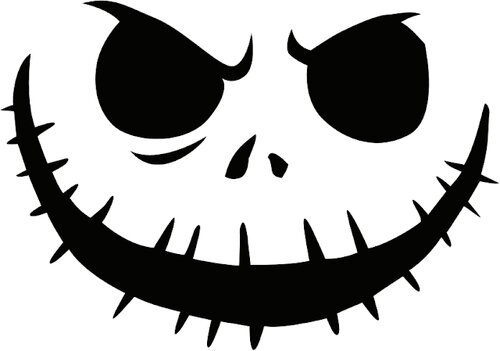 18. Classic Witch Downloadable Template from Home Life Weekly.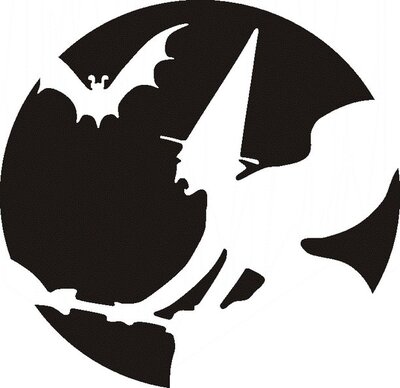 19. Spider Pumpkin Carving template by pumpkin carving template for your garage.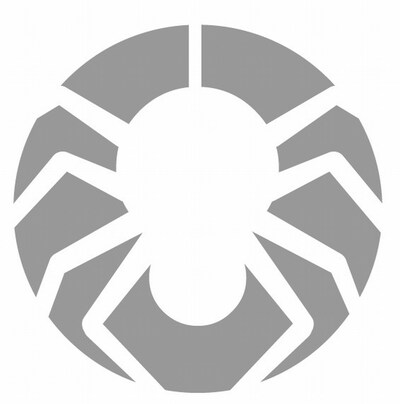 20. Scary pumpkin carving templates:
These iconic scary pumpkin carving templates from Designbolts will surely impress your neighbors. Download these pumpkin printable designs from the links mentioned below:
Stitch face, click here.
Scary face pumpkin, click here.
Elmo fire pumpkin, click here.
WHICH ONE
21. Vampire Pac-man download free template from Woojr.
22. Vampire Fangs pumpkin template from bhg.
23. Cat pumpkin carving template:
Cats are intelligent and independent creatures who move with silence and stealth. The legends say that cats have 9 lives. While this is not possible in the real world, let us help you carve cats on pumpkins by following these nine easy templates from Artsy Pretty Plant and Pumpkin Lady.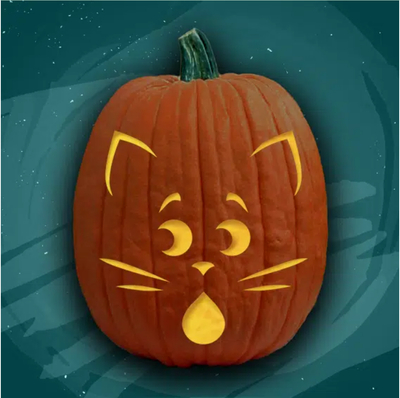 24. Scary Skull Pumpkin template by Real Simple.
25. Tombstone Pumpkin – Torch your garden by carving a tombstone on your pumpkins from Pumpkin Stencils.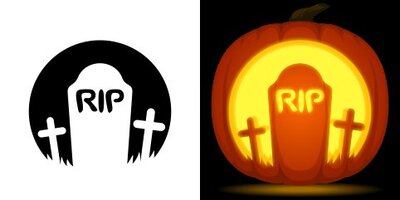 26. Vulture Pumpkin free template by Reader's Digest.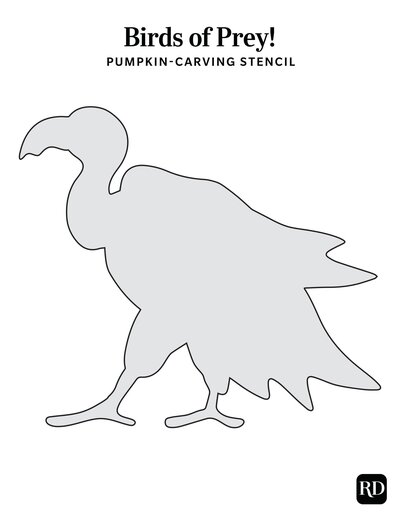 27. Scarecrow pumpkin template by Reader's Digest.
28. Zombie Hand from Static one.

29. Mummy Pumpkin template by Mummy stencil.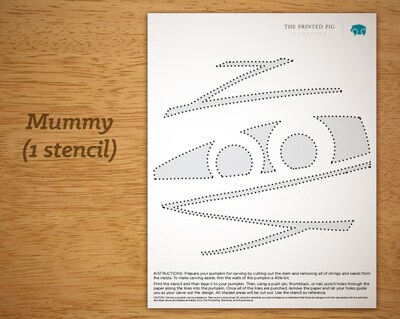 30. Bat Pumpkin Template from WWF.
30. Easy ghost pumpkin template from Real Simple.
Characters inspired Free Pumpkin Printable Templates:
31. Love Emoji Pumpkin template by dltk.
32. Candy pumpkin carving template from hgtv.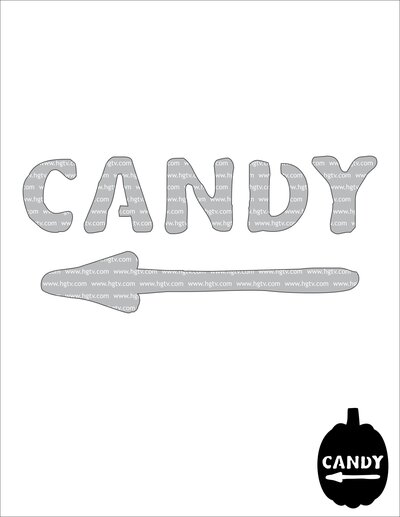 33. Wonder woman pumpkin carving template from Pumpkin Pile.
34. Batman logo stencil from Free Stencil Gallery.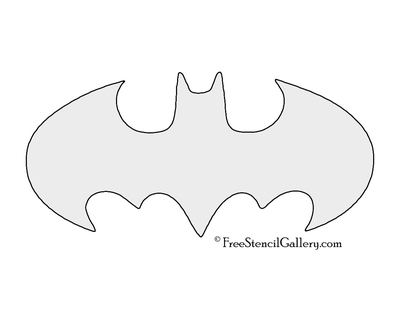 35. Thor pumpkin carving template for Mjölnir by decider.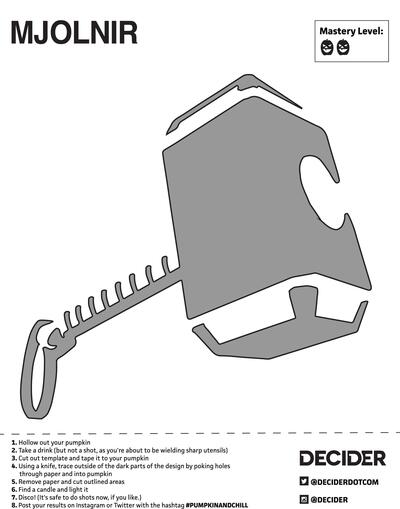 36. Pokemon Jigglypuff pumpkin template by pumpkin pile.
37. Charmander pumpkin template by free stencil gallery.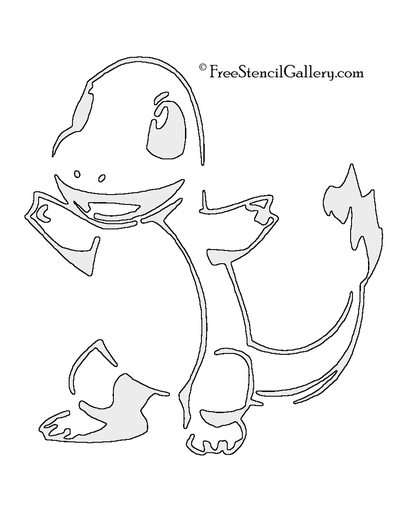 38. Barbie silhouette pumpkin free template by clipart library.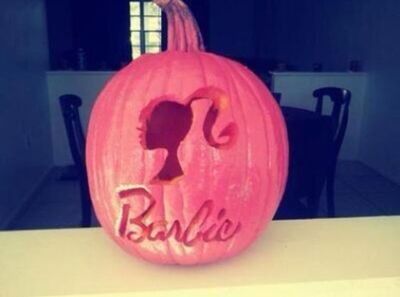 39. Olaf Jack O' Lantern template from Disney.
40. Frozen pumpkin templates including Anna, Elsa, Olaf , or Kristoff templates from 4 the Love of Family.
41. Dinosaur pumpkin printable template by Muse Printables or get the dinosaur stencils.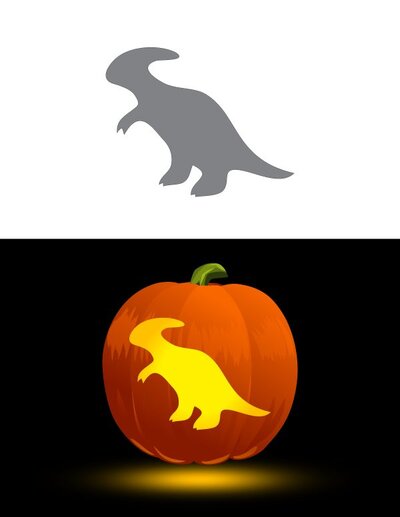 42. Harry Potter Pumpkin Printable templates from Kids Activities.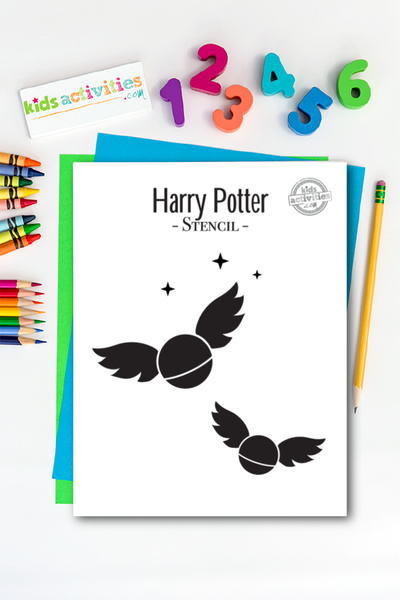 43. Unicorn Pumpkin carving template from Pumpkin Carving Craze.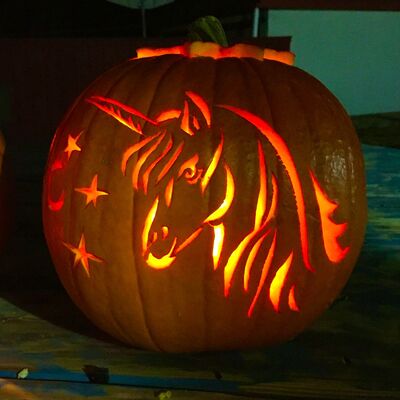 44. Harry Potter Lumos Pumpkin template:
"Happiness can be found, even in the darkest of times, if one only remembers to turn on the light." J.K. Rowling, Harry Potter and the Prisoner of Azkaban. Carve Lumos sign on your pumpkins to spread light by downloading this easy template from Live Long Texas.
45. Hello Kitty Pumpkin template from Pop Sugar.
46. Five Nights at Freddy's: Freddy Fazbear template from drit76.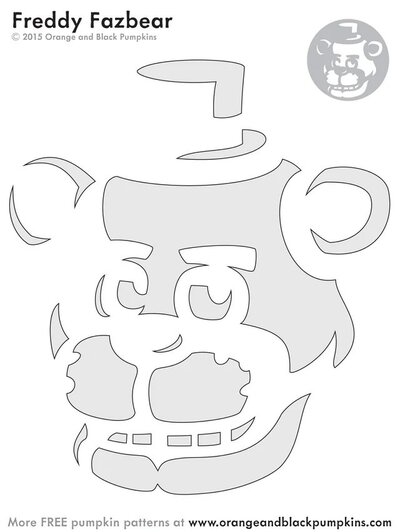 47. Mickey Mouse Pumpkin Carving Template download from Sparkly Ever After.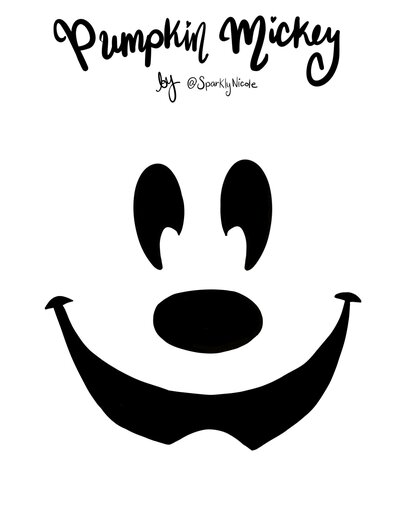 48. Spiderman pumpkin template by Free Printables.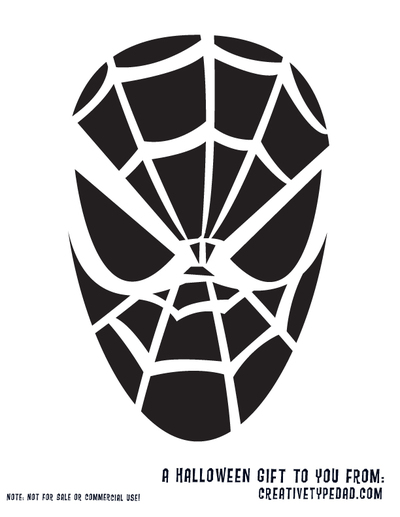 49. Superman Logo Template from LogoDix.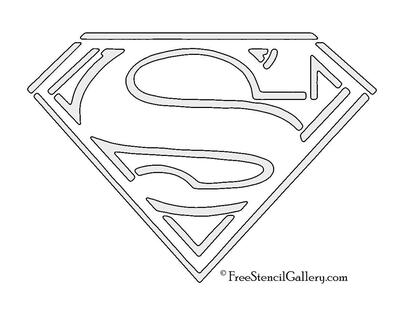 50. Bigfoot Pumpkin from Pinterest.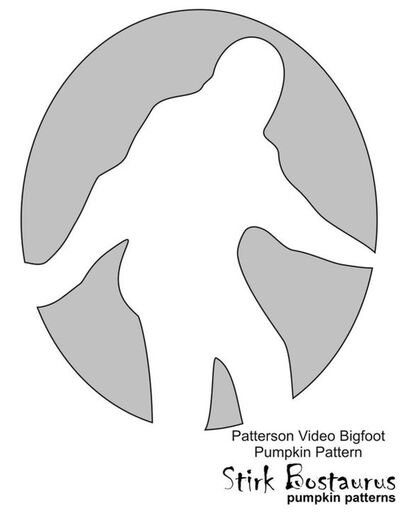 51. Pirate Pumpkin stencil from Etsy.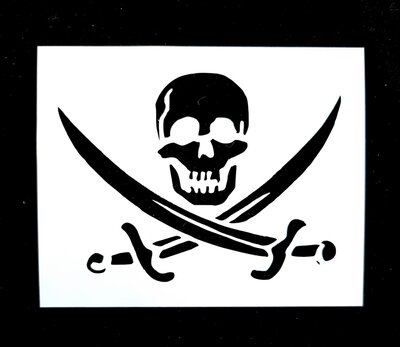 52. Sugar Skull template from bhg.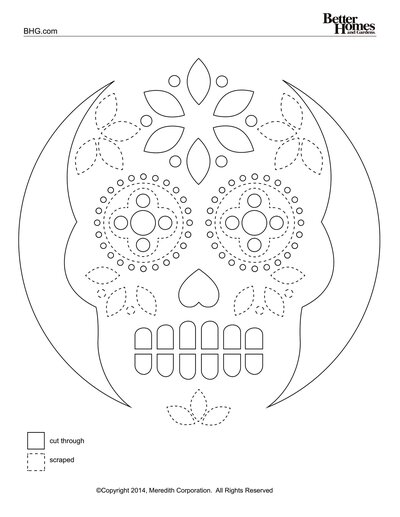 53. Poisoned apple pumpkin template from The Disney Experience.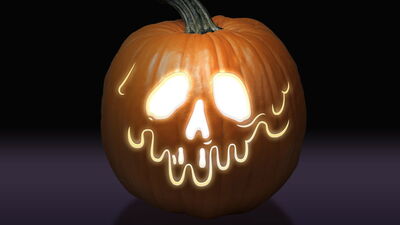 54. Evil Queen pumpkin template from disney.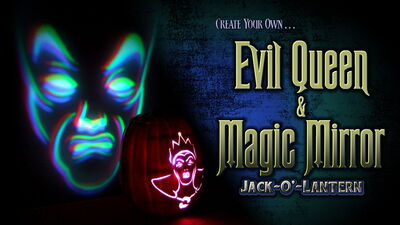 55. The Lion King pumpkin Template from The Mommy Blog Expert.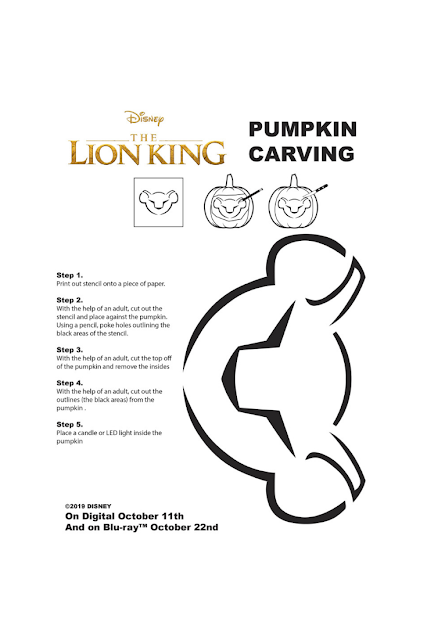 Other Free Pumpkin Printable Templates:
56. Chess piece pumpkin template from Free Stencil Gallery.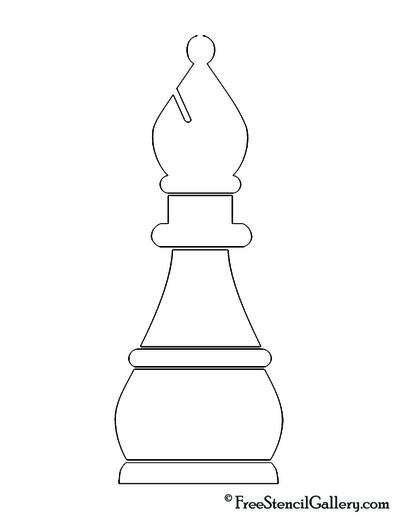 57. Symbolize trust, power, freedom, strength, and wisdom by carving a feather on a pumpkin! Download this template from HMG.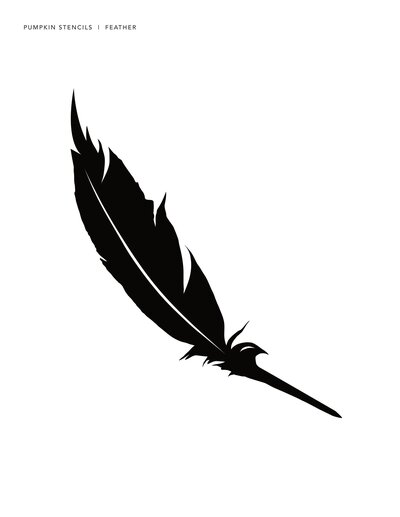 58. NFL Denver Broncos Pumpkin carving template from Pumpkin Pile.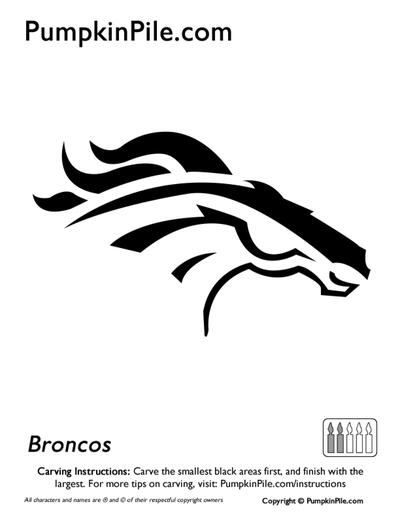 59. Nightmare before Christmas pumpkin free template from Pinterest.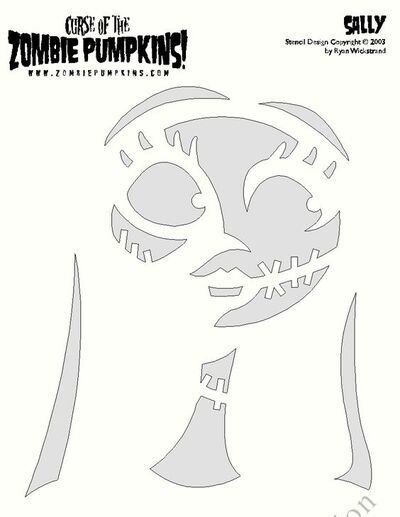 60. Jack & Sally Nightmare Before Christmas from Etsy.
61. Candle Stick Template for elongated pumpkin or guord by Good Housekeeping.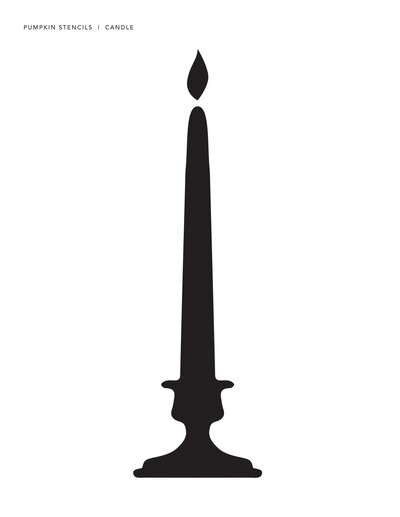 62. Lighteningbolt pumpkin template from Clipart Library.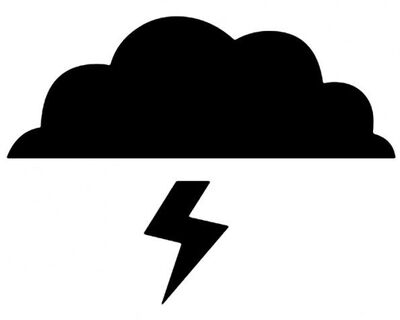 63. WWF pumpkin template:
Wish to do something better for the environment, then spread important message through your pumpkins by carving WWF on them.
64. Find a large variety of pumpkin carving printables and templates on Etsy, like this cute owl in the woods.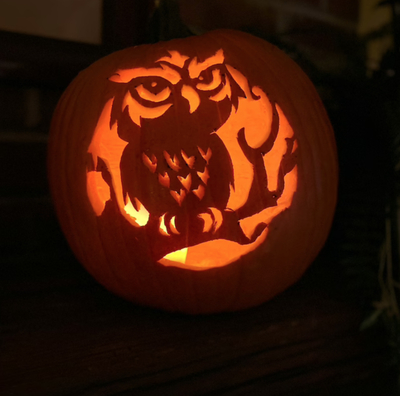 Written by: Nageen Sohail