This post may contain affiliate links. Please see our full Disclosure Policy for details.
Happy Friday! I am sharing a crafts room free printable I made for my little crafty space, today! I love to create handmade things. And here's a simple printable just for that. Print it and share it.
Arts and Crafts Room Free Printable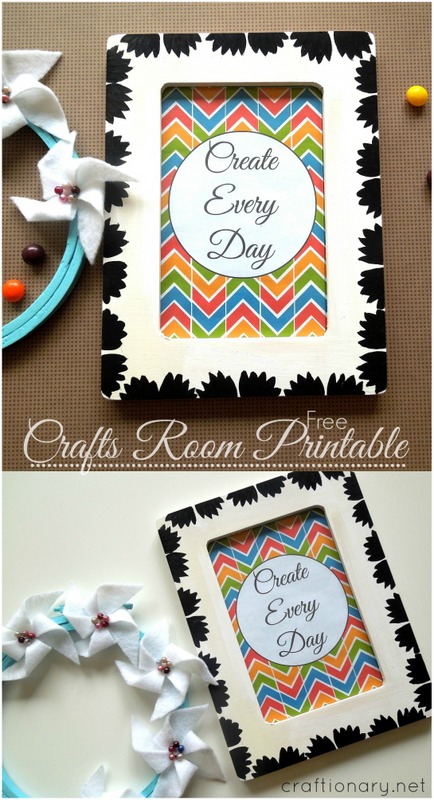 Arts and Crafts Room Free Printable
"Create Everyday"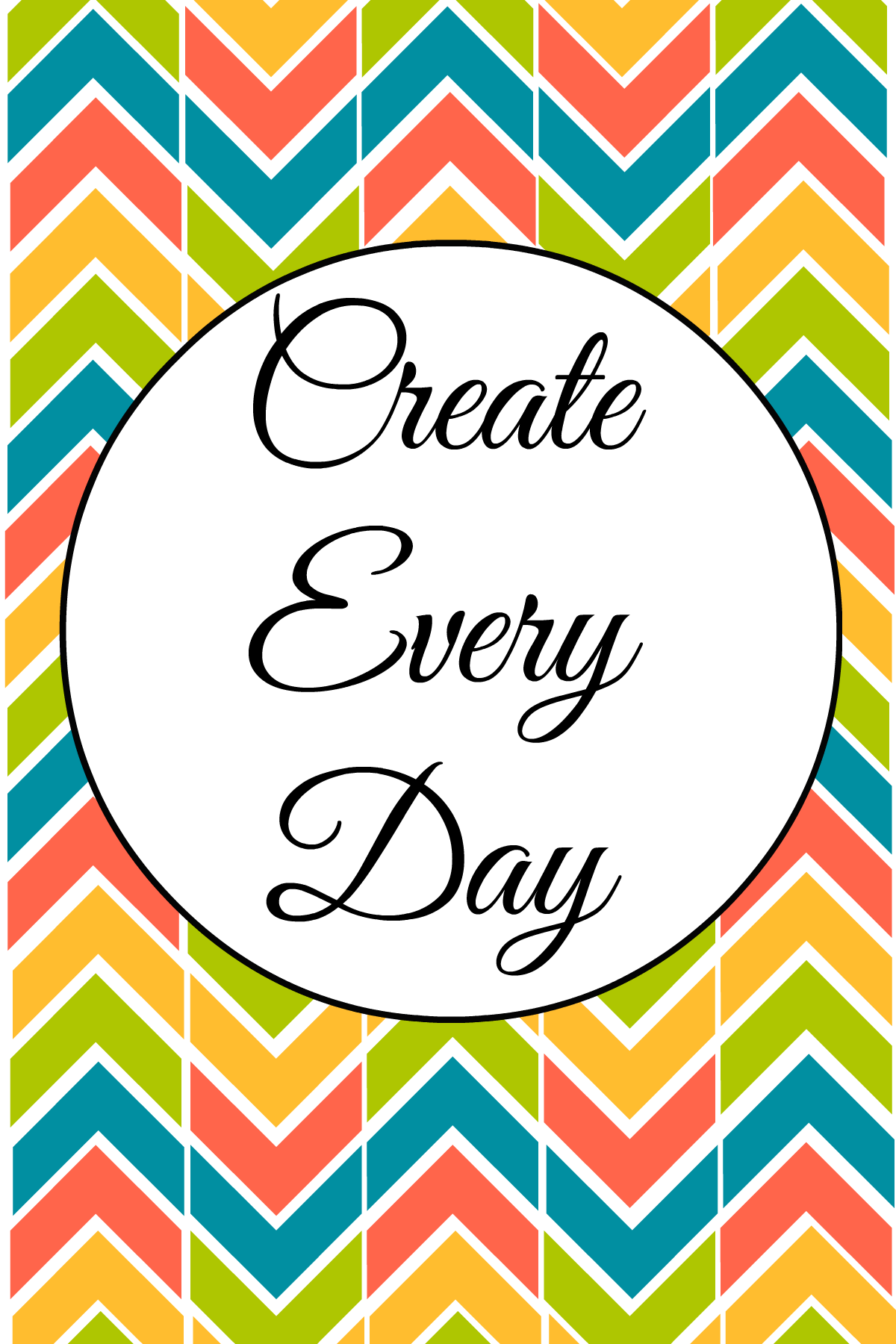 4×6 size printable
Click on the image above. Save/ download the file.
In your printer settings page, select the size you want to print.
This printable can be ideally printed at any size. With a maximum of 8×10.
Enjoy!
Happy Crafting.
Make this comforting DIY Pinwheels Wreath using felt and beads for hanging on the wall. Turn an embroidery hoop into a wall hanging for your arts and crafts room.
You will also like:
Craft tips that assist you with organizing and setting a wonderful space for your hobby. These ideas will help you set a space that is neat and accessible to work.
DIY Crafts Organizer using dollar store findings for keeping small things in place.
Make a DIY Hanging Organizer with baskets and rack.
Looking for more great ideas?