This post may contain affiliate links. Please see our full Disclosure Policy for details.
Do you have perfect weather for New Years Eve celebration outdoors? Are you the type who loves to celebrate loud in the crowd? Or do you love to party with your friends and family indoors? And have a blast on New Years eve? Either way DIY New Years Eve Party Ideas are sure to help you create a fun environment.
Let's have a look at these last minute DIY New Years Eve Ideas.
15 DIY New Years Eve Ideas
Disco Ball
Great idea to utilize old and broken cds and dvds and make disco ball. Cut and paste squares to a styrofoam ball to add instant sparkle to New Years Eve.
Marquee Numbers
I love this marquee New Year idea. Cut cardboard into the shape of numbers and pop in bulbs to make this New year Centerpiece.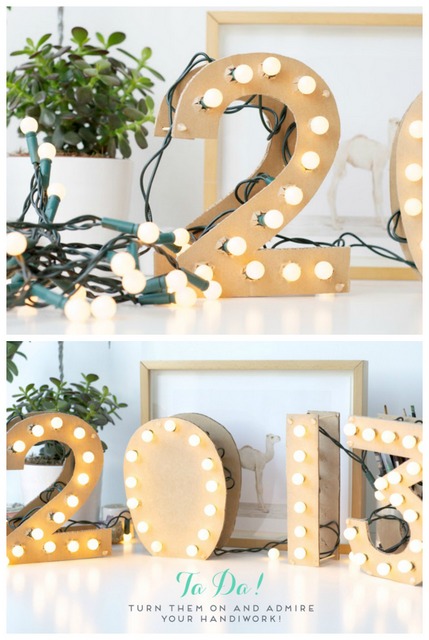 DIY Moon Pinata
Make a moon pinata to celebrate the night!
DIY Cake Toppers
With some glitter and paper, you have these perfect cake toppers ready to sparkle.
DIY Stars Garland
Make a stars garland with paper and glitter.
Make these fun confetti poppers and pop them when the clock strikes 12.
A very easy last minute decoration idea using shiny gold and silver paper.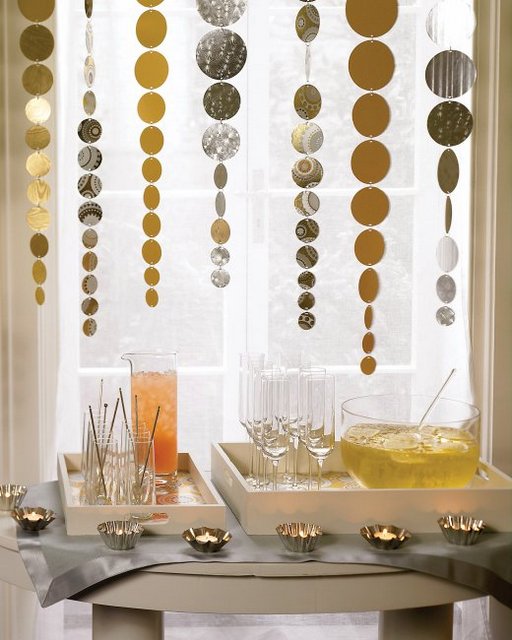 Use pipe cleaners to make these festive headbands or crowns. Whatever you like to call them!
These will make your photos look special.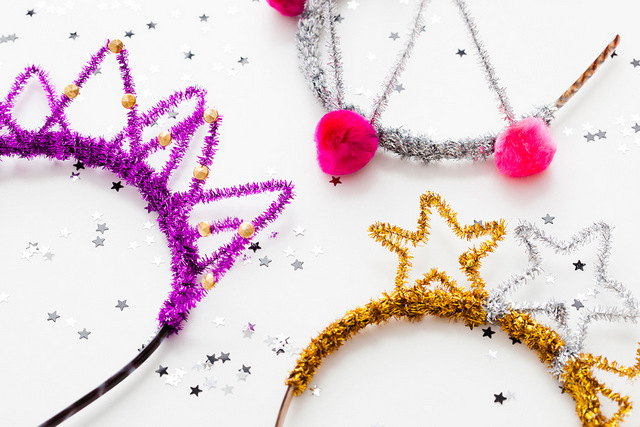 Make mini disco balls with sequins and styrofoam balls.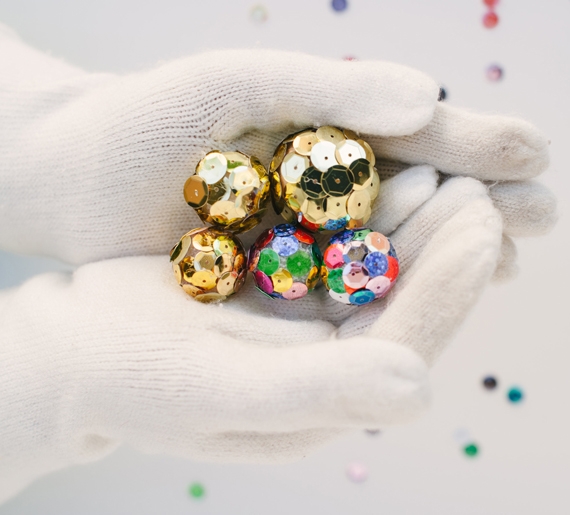 Make festive DIY New Years Eve glitter party hats.
Glitter lanterns
DIY Glitter Disco ball is an easy idea that requires mod podge or white glue and some glitter sprinkled onto the paper lantern to complete the project.
DIY confetti wall
I love this last minute wall decoration idea. It's also a great idea for creating a party photo booth.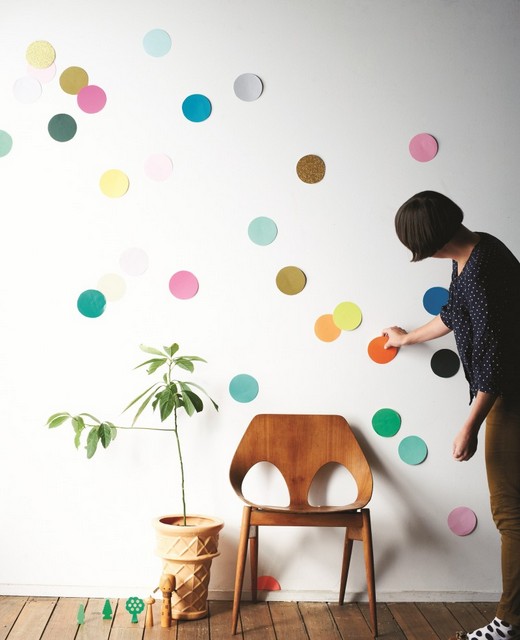 DIY bow napkin
DIY balloon wall
Stick balloons for a quick party decor.
 Here are some more ideas perfect for DIY New Years Eve Party.