This post may contain affiliate links. Please see our full Disclosure Policy for details.
I am so excited to share with you how amazing and fun the new Ink Effects Fabric Transfer paints from Deco Art are!
I made these monogrammed t-shirts for our family.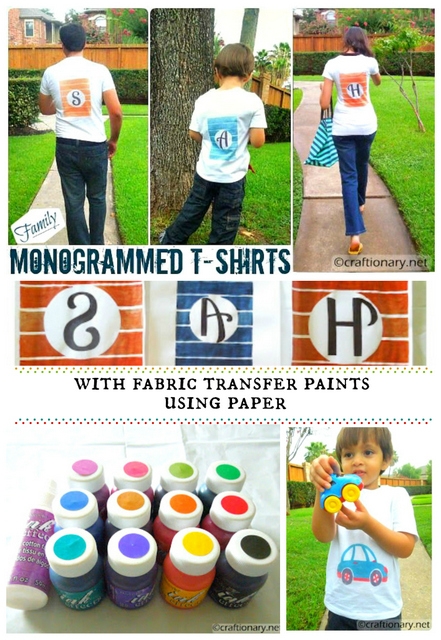 You can use these paints in creating so many great projects. And they are only limited by imagination. You can make tote bags, bring life to a boring apparel, table placemats, towels and even wall arts.
Transfer anything you like onto fabric from paper. With easy iron-on technique! How fun is that.
Before I start on my project, let me tell you about a few qualities of this paint that I love.
I created these Monogrammed T-shirts. And I love how cute it looks when we all wear them together!
You can not go wrong with creating anything using these paints. As it allows you to correct your design before transferring it onto the fabric.
It does not give you any sticker-like feeling and gets absorbed into the fabric. It gives you a much better quality transfer with

N

O peeling off edges and change of fabric texture.
Does not May fade in laundry.
You can use them with all types of Fabric and the color dot on the top of the cap shows the resulting color on your fabric.
Ink Effects has great possibilities.
And gives you complete command of your creativity. As you can just print and paint anything your heart desires.
Monogrammed T-shirts tutorial
I made stripe monograms on picmonkey, flipped them and printed them out.
Then I painted the prints using Ink Effects. Since I was going to use them on cotton fabric, I sprayed the fabric with a good coat of Ink Effects Basecoat before ironing it on. I left the paper and the fabric to dry for 15 minutes.
Following the instructions on the product I ironed it on. 
And there I have these wonderful monogrammed t-shirts.
Note:

These paints are great to work with! However, the results are light in color.
You can use a single painted design more than once. Make sure you coat it thrice for this purpose for best results.
The design may get lighter with every re-use.
Looking for more ideas on How to use these paints in creative projects.
Check out 25 Ink Effects Projects.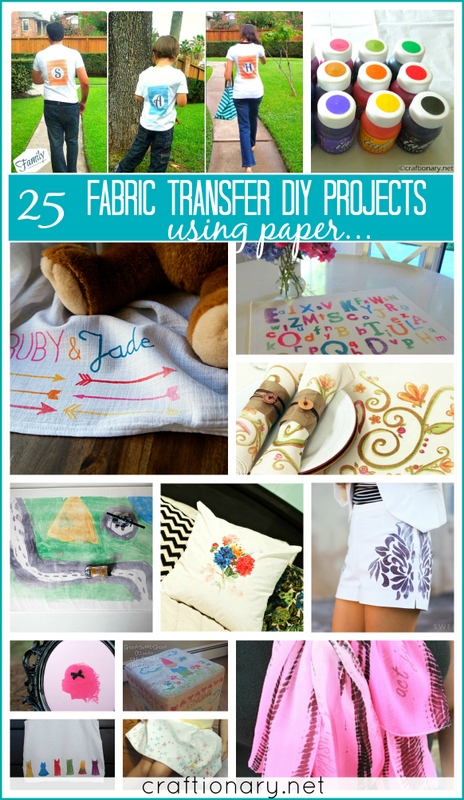 Read all about Deco Art- Ink Effects.
Disclosure: This post as part of a paid campaign with DecoArt and Blueprint Social. I was provided product to review and use, the art and opinions in this post are 100% my own.