Today's features from last week's party are inspired by nature 10 outdoor projects revolving around the concept of crafting for garden (patio or backyard). These are also good for decorating home.
Let's check them out:
10 Nature inspired outdoor projects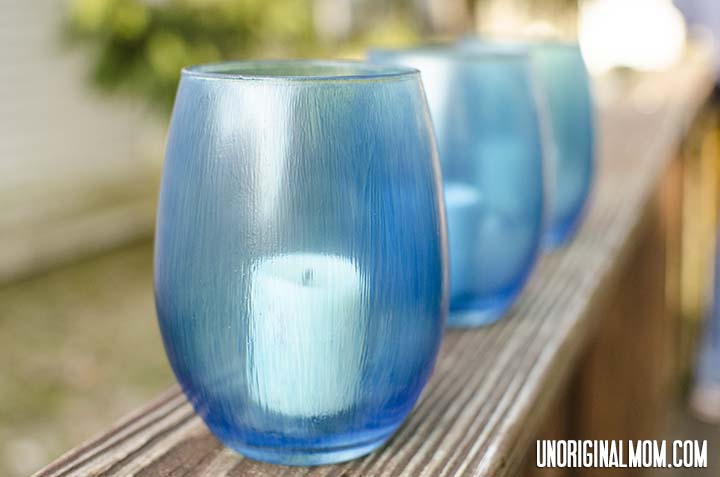 1  Candle votives
Paint candle votives with food color and mod podge.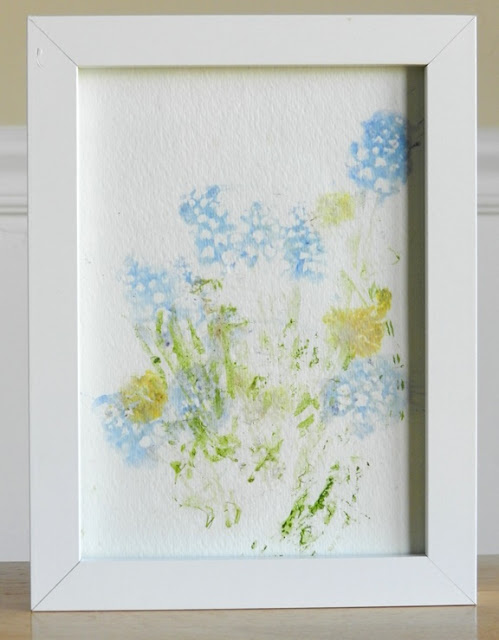 2  Painting with plants
Make wall art by pressing flowers and plants on paper. The natural colors from them produce beautiful patterns.
3  Photo vase
Decoupage your photos on a flower vase. This is also a great Mother's day idea.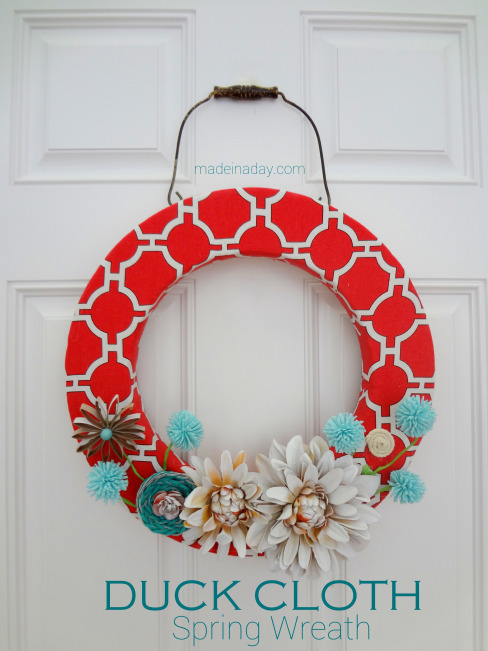 4  Spring wreath
Use duck cloth to make a spring wreath for your front door.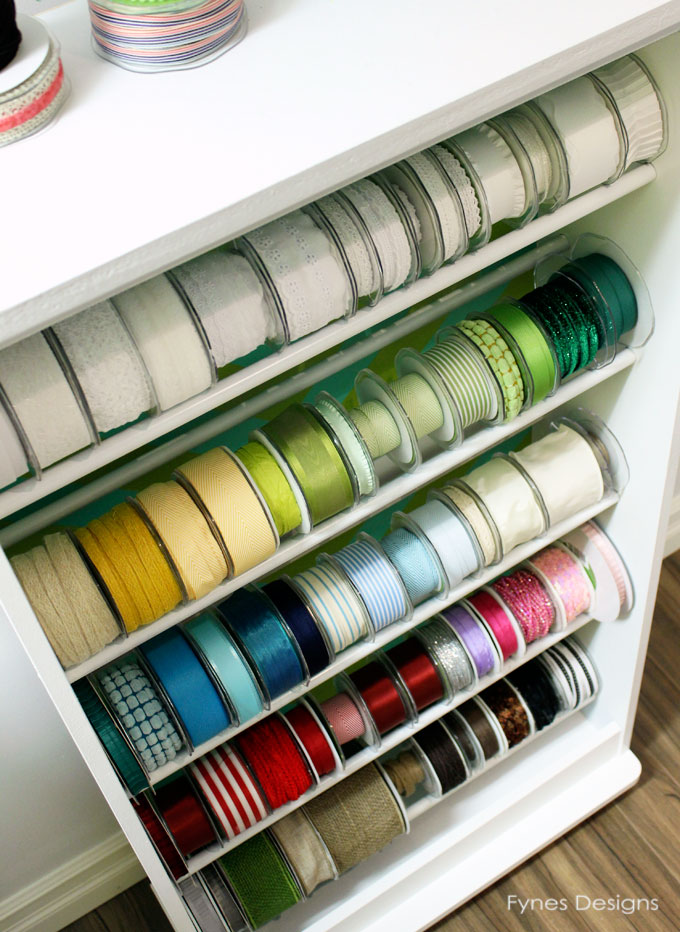 5  DIY Ribbon storage
Recycle movie stand into ribbon storage. Clever idea!
6  DIY Pallet Clock
Recycle pallets into a clock. This clock will look great on the patio.
7  DIY Painted Mat
Refresh an outdoor mat with spray paint.
8  DIY Herb Garden
Turn a CD rack into a wonderful herb garden (or planter).
9  Chalkboard paint planters
Make DIY chalkboard painted planters. These flower pots will make a wonderful Mother's day gift.
10  DIY Fish Mobile
I love this cute fish mobile made with fabric and sticks.
You will also like:
15 DIY Yardstick projects
20 DIY birdhouses for Garden
15 Green wreath tutorials
Looking for more great ideas?
Check out tutorials in the category
GARDEN
.
Are you on pinterest?
These are updated regularly whenever I find unique ideas.