Henna, mehndi, tatoo all are appropriate terms for the traditional art.
The art of making beautiful patterns and designs on skin in South Asia.
In Pakistan and India, Mehndi designs are always in the trend. Whether it's bridal mehndi or celebrating a festival. It's how we express our happiness, a way of getting dressed for the occasion. My favorite is still Arabic mehndi but I also like the modern way of putting it.
Mehndi Designs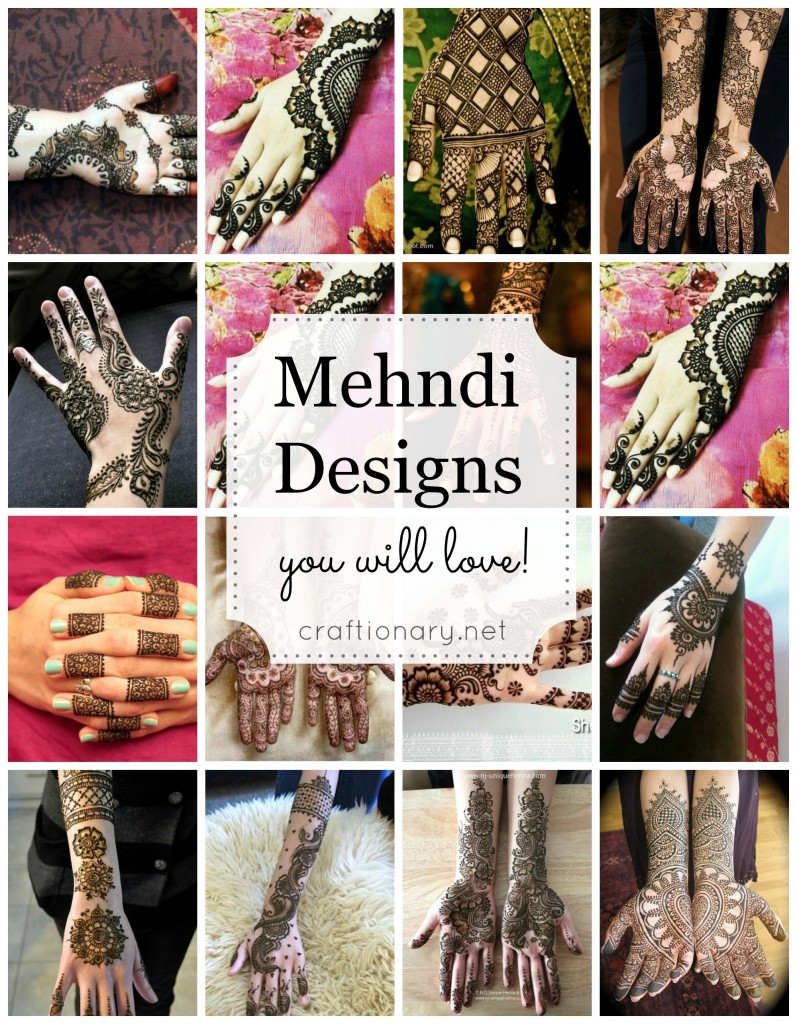 Today I am sharing 15 easy and simple mehndi henna designs.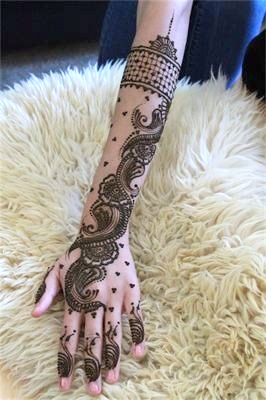 I love mehndi on hand. The band at the top with half-filled style is my favorite.
It makes the design stand out and it looks stylish.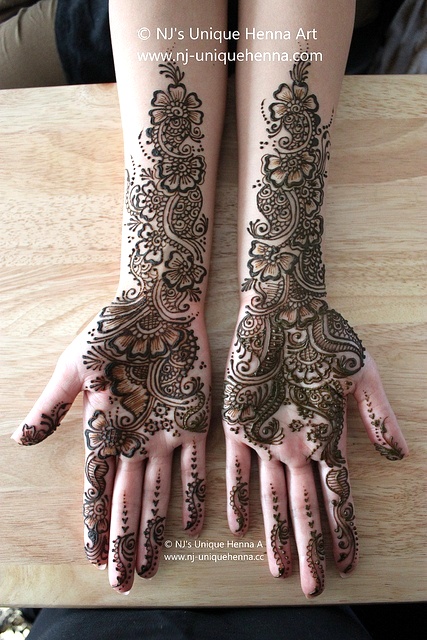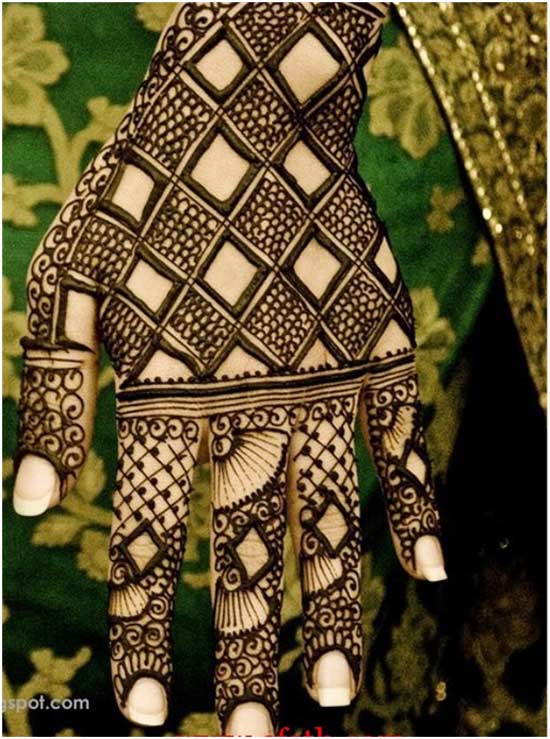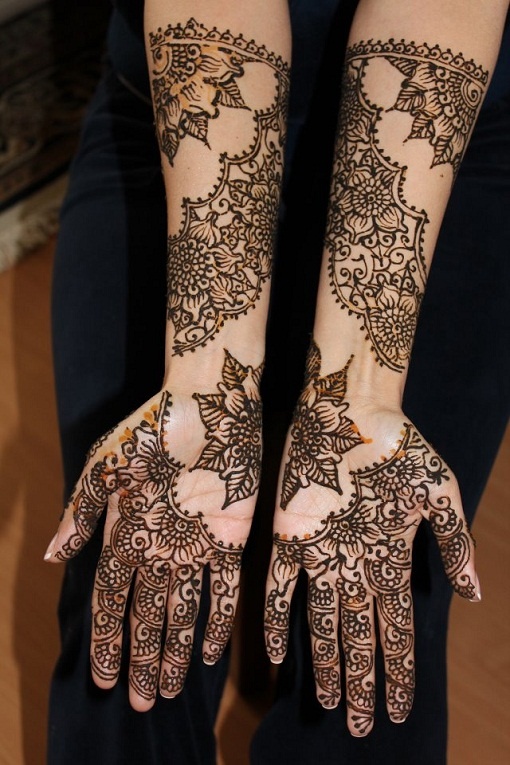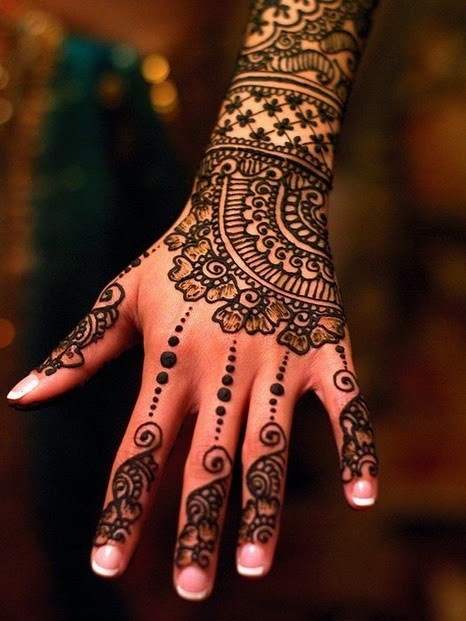 Henna designs
The polka dots and four-leaf clovers.
The swirls and pistachios.
The stripes and hearts.
Completes every pattern Bridal, Modern or Arabic  Isn't it?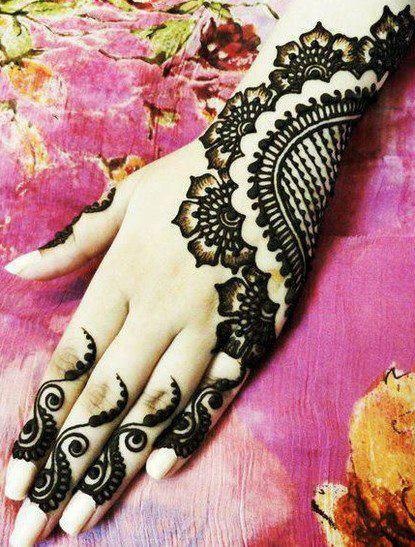 Party designs
I am admiring the accuracy of this design.
It looks so simple but it's a tricky one.
I want someone to put this one on my hands.
The unfilled floral path on the hands makes this design interesting!
It would look more appealing with filling and polka dots border at the finger tips!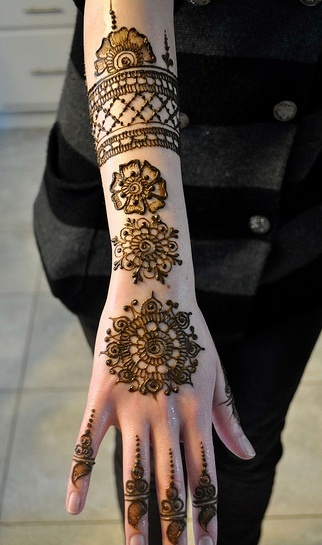 Trendy mehndi for girls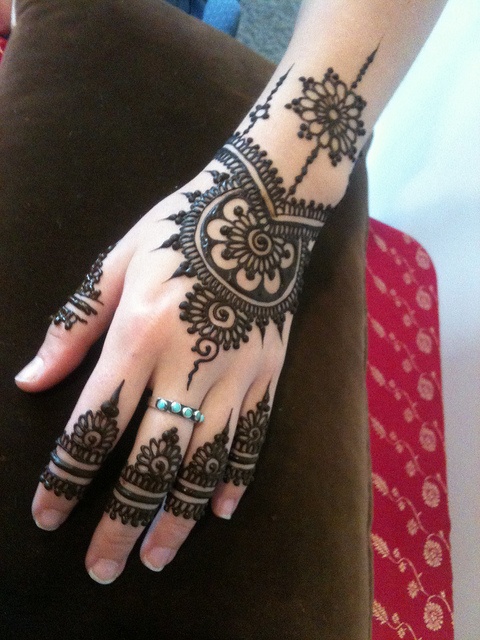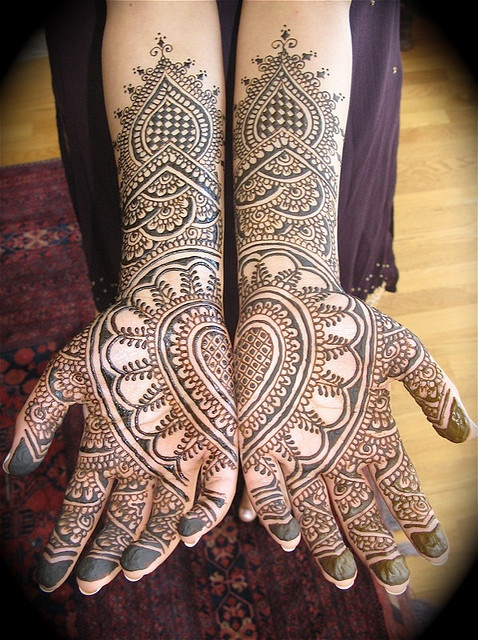 Bridal designs
Latest beautiful bridal mehndi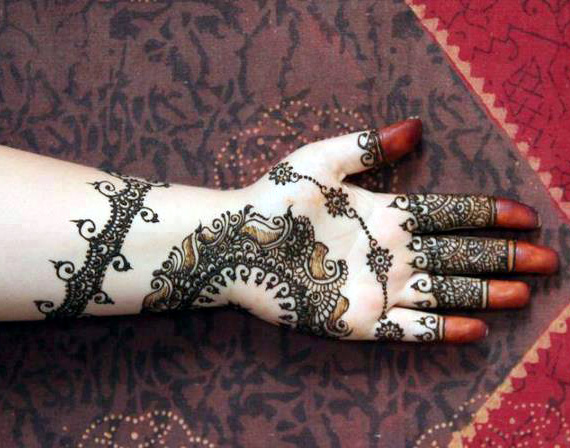 Latest designs
I am loving the wrist band.
Simple Arabic design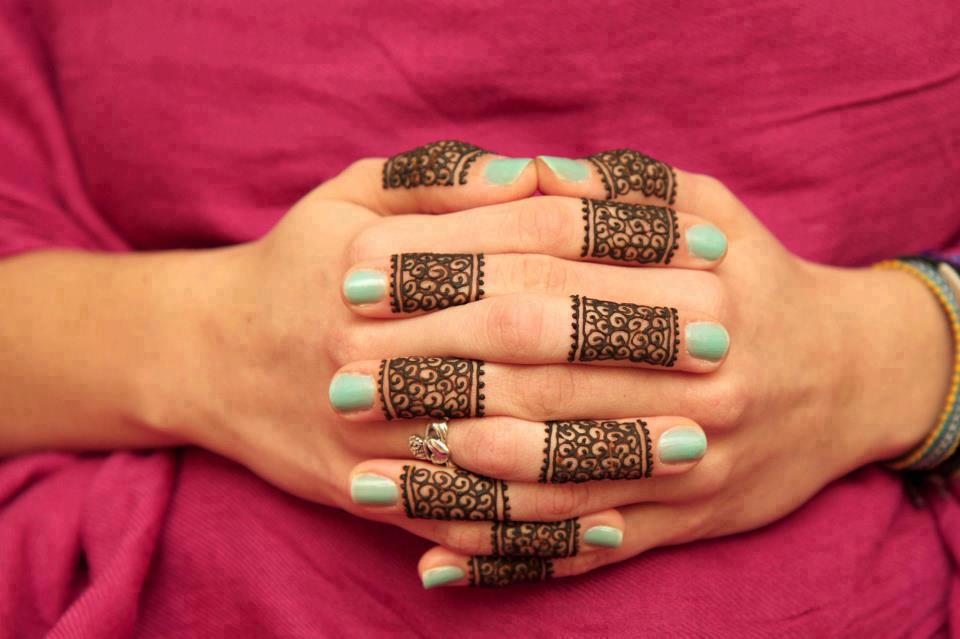 Simple designs
Such a cute idea for moms of little ones. It will dry very quick and is very stylish too.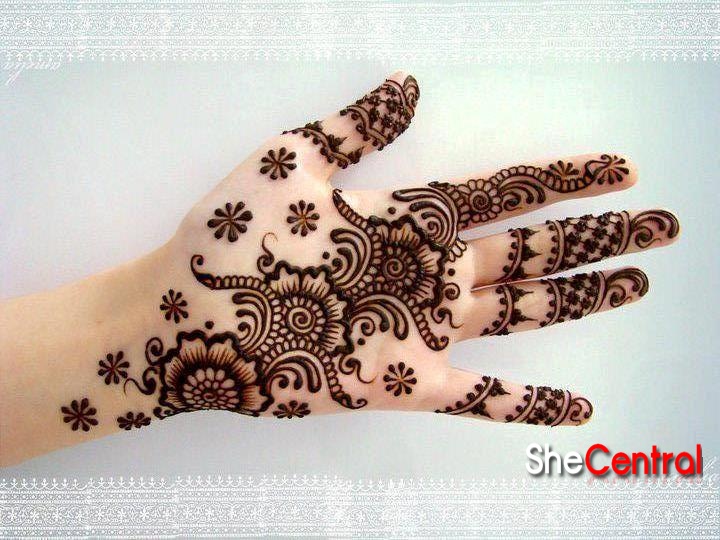 Easy mehndi design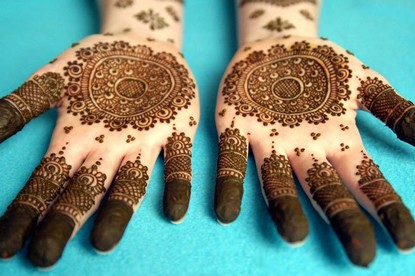 Traditional designs
Nothing beats the traditional circle designs.
I hope you enjoyed this roundup of latest Mehndi ideas.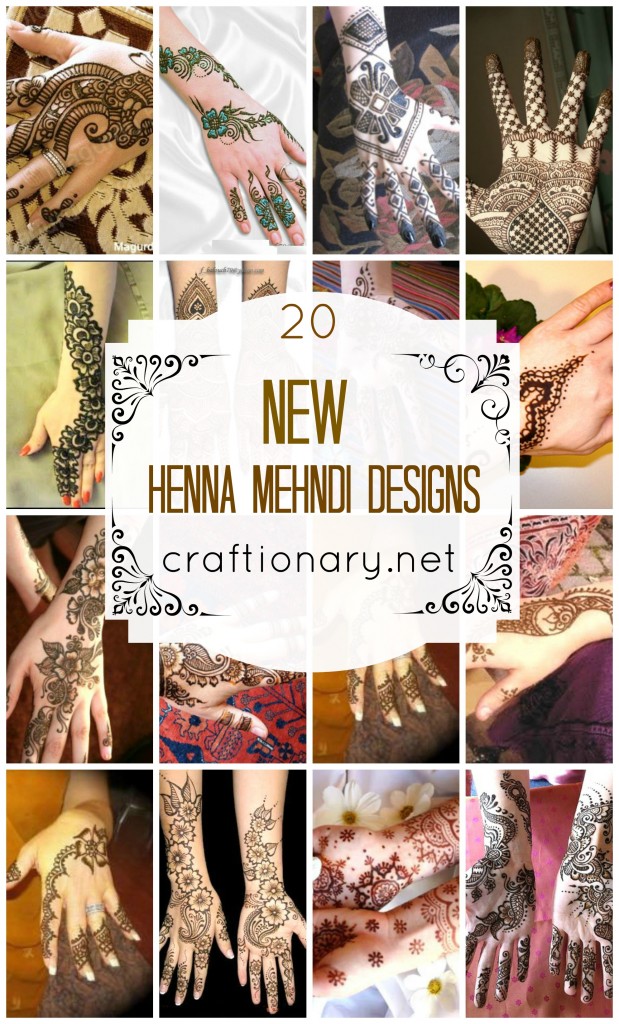 For more mehndi designs go here:
You will also like:
Eid decoration ideas
Eid recipes- Desserts and Food
Free printable Ramadan Subway Art
Looking for more great ideas?
Check out tutorials in the category
EID
.
Are you on pinterest?
These are updated regularly whenever I find unique ideas.