This post may contain affiliate links. Please see our full Disclosure Policy for details.
These acrylic painting ideas have beautiful yet easy tutorials and instructions for beginners to paint best landscape paintings.
Humans love to capture what attracts them. It wouldn't be wrong to imply that painting has been an integral part of human evolution. Humans have expressed lifestyle, natural elements, different forms of settlements, and the true essence of nature in painting. From the walls of caves to majestic galleries, humans have used various types of paint and canvases to express their love for nature.
Landscape painting is one of the most mesmerizing forms of constructive artwork. Artists use oil paints, acrylics, pigments, and watercolors to showcase their creative skills on different canvases. This article will provide easy yet beautiful acrylic landscape painting ideas, tips, and tricks for beginners to emerge as a virtuoso of landscape artwork.
The first landscape with no humans is Frescos from Minoan Art that date back to 1500 BC. Since then, many artists have embarked upon this journey and created masterpieces such as The View of Toledo by El Greco (1600), the Earthly Paradise by Nicolas Poussin (1664), The Starry Night by Vincent Van Gogh (1889), Hill with Lighthouse by Edward Hopper (1927), Christina's World by Andrew Wyeth (1948), and Ski Jacket by Peter Doig (1994).
What is landscape painting?
Landscape painting refers to the portrayal of natural scenery, such as a sunset, oceans, mountains, valleys, forests, fields, waterbodies, meadows, and coastal areas in art. Such paintings can be painted at any time of the day, each time representing the charismatic beauty of that hour! While most paintings capture the essence of still elements, sometimes they may include living things such as animals, birds, or even humans. Landscape painting is an ancient art that originated in the early 4th century in China. In addition, landscape painting ideas have a paramount importance during renaissance era when artists portrayed the European "Rebirth" and preserved it for the coming generations.
Basic rules for Landscape Painting:
Painting like is a long process that requires years of practice however, one can achieve perfection by following these four fundamental rules.
Focal points: Also known as the points of interest, focal points are the components of a painting that immediately catch one's attention. Beginners can draw a grid to plot these focal points on the canvas. In addition, artists can draw a secondary focal point for optimum effect.
S-shapes: To move the eye around the painting, artists use a S-shape or reverse Z-shape linking elements from primary focal points to secondary focal points.
Horizon: The placement of a horizon holds paramount importance as it binds the concept of a painting together. For example, if the artists draw a Seaview, they must keep the horizon near the top of the painting. On the other hand, it should be kept low while drawing the sky.
Tonal changes: Strong shadows and good contrast elevate the overall feel of the painting. This is the reason that all established artists use variations of blues and orange highlights to make a 3D image in a landscape painting.
Landscape painting tips:
While there are no dyed-in-the-wool situations for landscape painting, there are four basic rules for accomplishing a remarkable illustration at the end. For example,
Identify the main elements of a landscape before starting your painting. Visualize your final look and make light sketches to avoid any changes.
Always select a composition that feels expansive. Remember, your painting is the representation of your creativity.
Avoid undergoing and overdoing a landscape painting. Choose appropriate emotions and details for the work.
Accomplish your painting by making light to dark transition. Create depth on the canvas by using highlights, mid-tones, and shadows.
Use a charcoal pencil to draw on your underpainting on canvas.
Four significant components of landscape painting:
It is important to understand the fundamentals of landscape painting to get the desired results. There are significant components of landscape painting that should b kept in mind before starting the process.
Foreground
Middle ground
Background
Horizon
How to balance a landscape painting?
Good composition is the cornerstone of a suitable landscape; however, it requires some technical knowledge. The sky, land, central objects, and other elements need alignment for accuracy and better results. The texture, rhythm, direction of lines, patterns, contrasts, perspectives, and space division are critical to improving a landscape's overall quality design and visual appeal. A golden rule for ideal composition is the "Rule of Thirds", i.e., the focus of the landscape should not be in the centre. Instead, it should be present at the intersection of the thirds.
Supplies Needed to Paint on Canvas

Landscape painting materials required:
Basic Acrylic paints in a variety of colors or Winsor & Newton professional quality tubes. For a budget friendly artist quality paint try Mont Marte Paint Set. Basic colors you need as a beginner at acrylic painting of flowers on canvas include titanium white, quinacridone magenta, ultramarine blue, phthalo blue, titanium buff, cadmium orange, burnt amber, cadmium red, phthalo green, sap green, raw sienna, cadmium yellow, and yellow ocre.
Paint Brushes of various sizes and shapes
Canvas or a painting surface such a wood panels or watercolor book.
Color mixing palette or disposable palettes.
Container for water – can be a cup, bowl, or a disposable yogurt container or food storage bowl.
To clean brushes – soak your brushes in a water and liquid dishwashing detergent solution and rinse it with clean running water afterwards. Carefully smooth the bristles of the brush to remove any residue with paper towels or soft cloth.
Optional: Easel for more comfortable painting.
How to start painting a landscape?
There are three basic steps before beginning a landscape painting:
Application of a colored background: This step is important for a unified tone of the canvas. In addition, it gives a nice under glow to a landscape.
Draw the background: Drawing a background sketch is helpful in remembering the placement of elements. 3B pencils are ideal for making these rough sketches.
Mark tones: Establish the dark and the light areas of a painting. Use a variation of dark and light tones to outline areas of a landscape for natural look.
Types of landscape paintings:
There are three main types of landscape art:
Representational Landscape Art: Landscape that look like reality
Impressionistic Landscape Art: Evoke emotions and feelings
Abstract Landscape Art: Doesn't represent the reality rather acts as a pathway to the journey of abstraction.
An artist must choose a style before starting to paint.
What kind of paint brush for painting on canvas?
When painting landscape, try using the following paint brushes:
Note that normally flat brushes are used to paint with acrylic paints for best results.
Inspirational artists for learning landscape painting:
Jerry Yarnell is one of the most inspirational landscape artists of the 21st century. He started learning painting techniques early and has created masterpieces in his field. Yet, he is never satisfied with his work. Yarnell has written thirteen books on painting techniques, believes in continuous learning in all disciplines, and considers himself an art student.
In the 1980s, Yarnell taped his painting techniques to help his students. Soon he started hosting a show, "Paint This with Jerry Yarnell" that helped millions of aspiring artists in mastering painting techniques. Later, he discontinued this program and started a new TV show, "TV Show Paint This with Jerry Yarnell". He also recorded DVDs and formed an online school for his students. Many episodes of his TV show recordings are available on YouTube as well.
The art of Landscape painting:
Landscape painting is an art that requires skills and creativity. Gone are the days when only a few options were available for acrylic landscape paintings. While these choices have added to the charm of landscapes and helped explore further dimensions of paintings (such as contemporary artwork), it has also raised some serious questions for the painters. Which tone is suitable? Which palette is ideal for a specific scenery? What materials do I need to start acrylic painting? What is the first step of acrylic painting? And most importantly, what materials do I need to start painting a landscape? This article will answer all your queries and provide you with the most uncomplicated yet creative acrylic landscape painting ideas for your next project!
You will also enjoy some of the most interesting pieces of art like Best Painting Ideas on Canvas for Beginners and Easy things to paint on canvas. Before we get started lets learn about some frequently asked questions for flower painting ideas.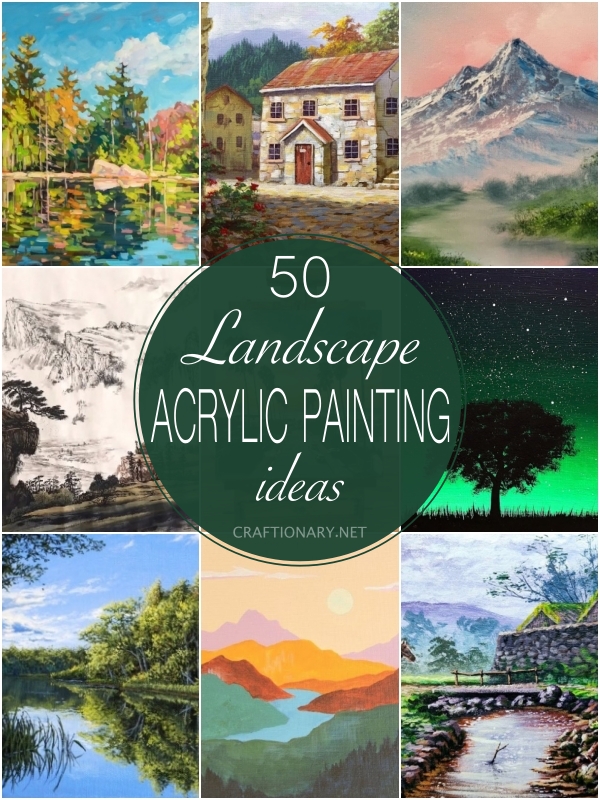 Landscape Painting Ideas
Find a collection of different perspectives for landscape painting ideas with instructions you can follow and practice painting. The best way to start painting is by enjoying the process.
Urban
Landscape painting is the most effective form of artwork to present local culture. Here is a serene masterpiece by jimmusilpainter.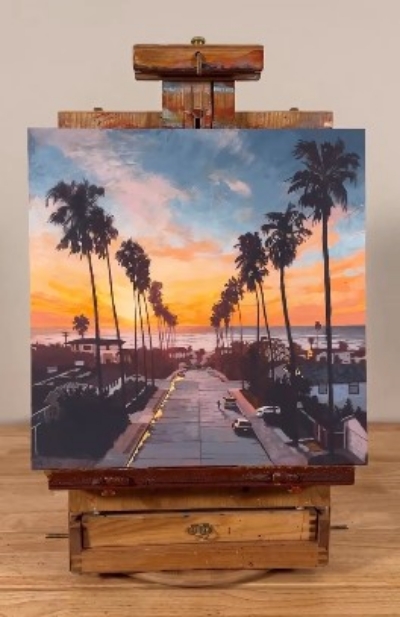 Rainy season
Everything looks beautiful in the rain. Check out how Painting Step by Step beautifully portrays a rainy urban night in this tutorial.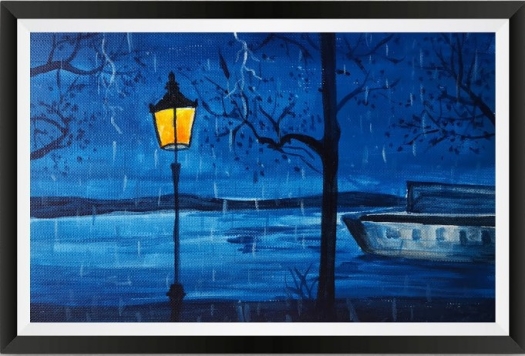 Chinese
The most remarkable characteristic of Chinese art is that it only portrays love, friendship, and the manifestation of invisible forces of the universe like this beautiful landscape painting ideas by traditional Chinese paintings.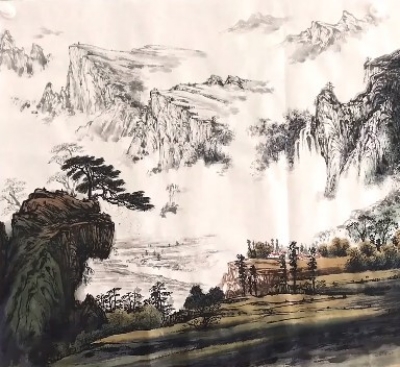 Mountain
Paintings by Justin gives some major goals for painting an ideal mountain landscape painting.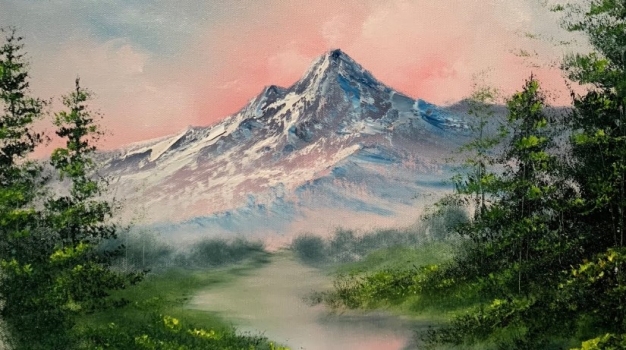 Japanese
Cherry blossom paintings represent the continued cycle of life, death, love and violence. For complete instructions, follow this detailed tutorial by Acrylic Painting techniques.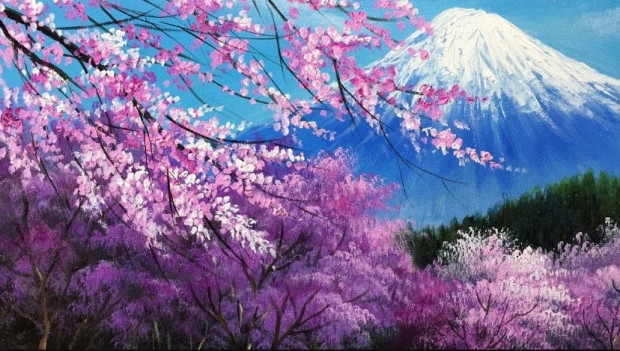 Abstract
Here is an excellent step-by-step tutorial by Künstlerstreich for painting an abstract landscape for beginners to help them explore their ideas beyond the realistic representation of a landscape.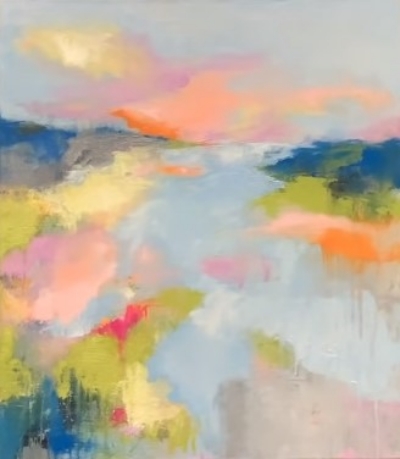 Contemporary
Painting is an ever-evolving art that has taken various forms over the years. From ancient Chinese art to modern painting in the 1980s, each style depicts the characteristics of its era. Now contemporary artists are making no exceptions! Check out how KRYUKOVA ART creates a timeless contemporary masterpiece in timelapse.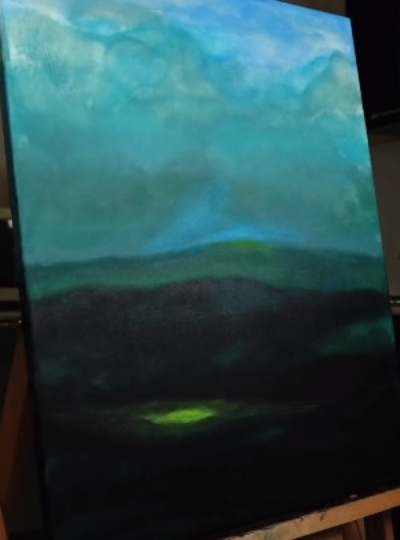 Desert
Only a true artist knows the real beauty of deserts. Here is Correa Art beginner guide to making an aesthetic desert landscape painting using acrylics!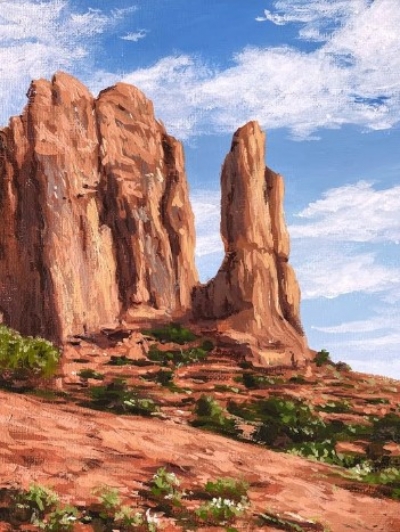 Winter
Snow has a magical effect on the land. It falls like an angel from heaven and blankets everything underneath. If you wish to capture a winter landscape, here is an epic tutorial by Ahmad Art for you.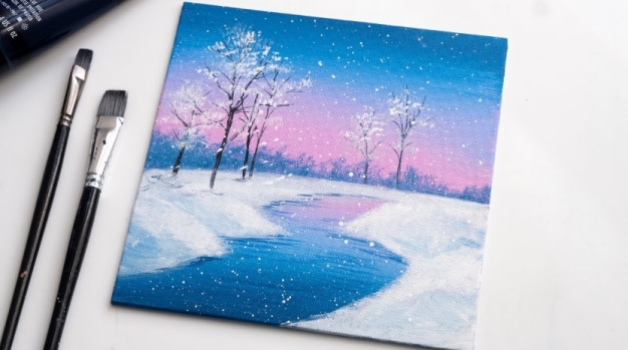 Modern
Here is a fun beginner's guide for making a Boho-style modern landscape painting by Createful Art with Ashley Krieger.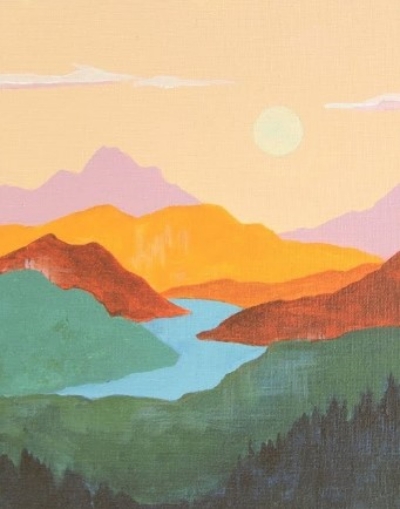 Vintage
Old buildings, human settlements, and villages have their own mystical charm. Here is a thorough beginner's guide by Fine Art Painting Techniques for painting a horse rider in an old village.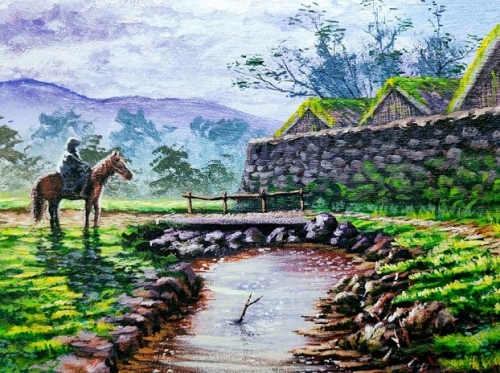 Beach
Portray the divine beauty of a beach by taking inspiration from Kirstenelswoodart.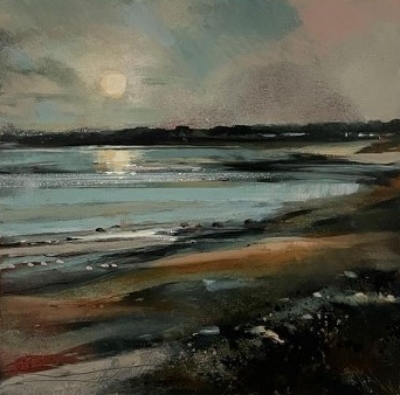 Lake
Check out how effortlessly Aham Art paints this beautiful lakeside. The selection of colours, textures, and blending techniques is exceptional! Take notes and share your progress with us in the comments section.
Fall Landscape
Easy peasy Art has a remarkable approach to helping beginners paint the finest fall landscape using acrylic paints.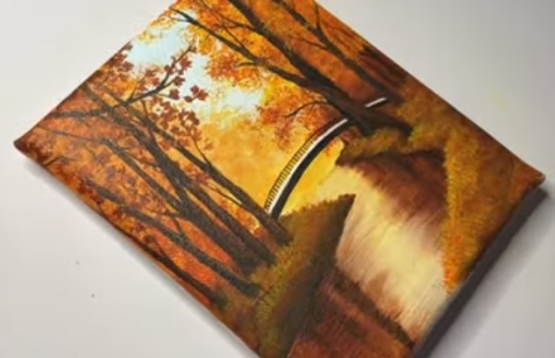 Sunset
It is said that the sun sets but its beauty remains. Have a look at this comprehensive tutorial by Paint in Acrylic.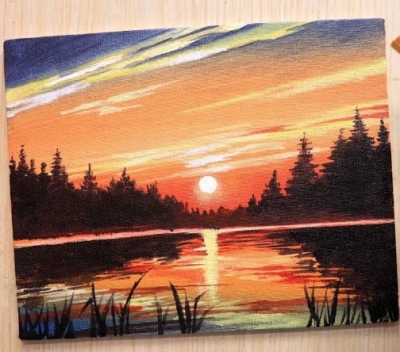 American
Landscape painting became popular American art in the 19th century. The main idea of these paintings was interwoven in the vast, unspoiled wilderness that was a reflection of a prosperous nation itself!. Check out the tutorial by Stay Creative Painting with Ryan O'Rourke, who provides a detailed guide for painting serene wilderness.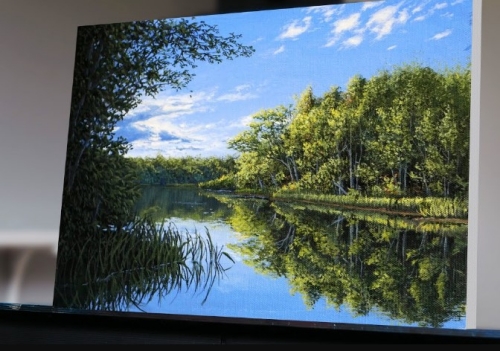 Renaissance
Want to try something challenging? Try Renaissance landscape painting. This style stands out due to its serenity and perpetual charm! Check out this beginner's guide by Renaissance Man.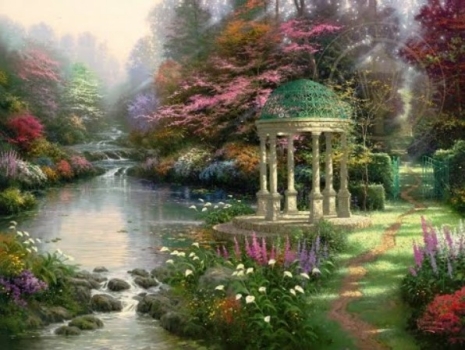 Baroque
The history of landscape painting was revitalized when out-of-the-box artists tried baroque art to illustrate the drama of natural beauty. Want to know more about this art? Here is an extensive guide by The Visual Instructor for painting like a pro with baroque art!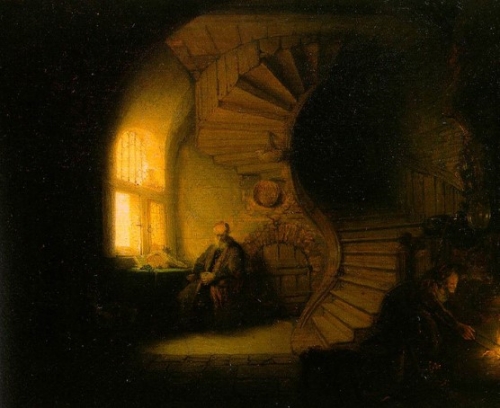 Monochromatic
A color speaks a thousand languages and monochromatic artwork is the perfect medium to depict it. Here is a beginner's guide by That Art Teacher to help you grow as a seasoned artist!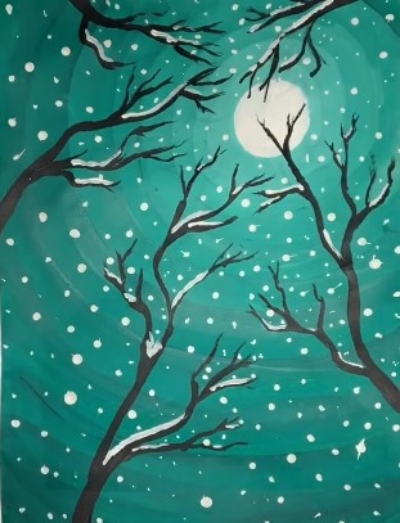 Minimalist
Another trending painting technique for beginners is minimalist artwork. This painting style stands out due to its minimalist design, learn lines and basic shapes. Unlike other artworks, it doesn't reflect external reality. Here is your step-by-step guide to making a minimalist landscape painting with Abstract Art.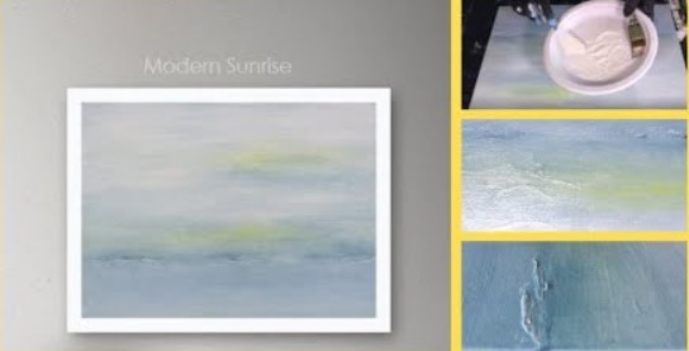 Forest
The detailing in this forest landscape painting by Hamlet Shougrakpam Art is amazing.
Black and White
Isn't it amazing how black and white colors are clearly distinct from each other? Check out this tutorial by Joni Young Art for paintings flawless black-and-white landscape painting.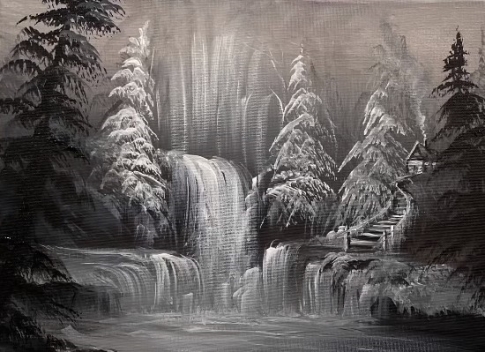 Italian
Italian art has had a more profound impact than any other art form throughout history. In addition, it is one of the most celebrated artworks due to its ageless allure. Establish yourself as an esteemed artist by learning this artwork from Art of John Magne Lisondra. Benvenuto!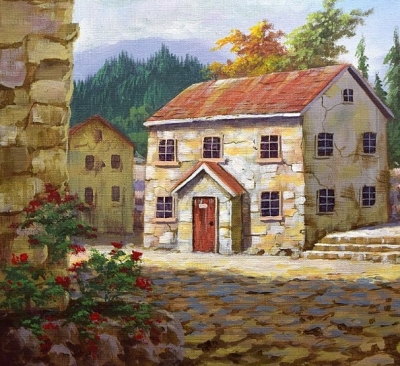 Summer
Bright, vibrant, colorful, and lively, here is your inspiration for painting your next Summer Landscape by Vera Kisseleva.
Water
Water in the painting symbolizes tranquillity, boundlessness, purity, and tempestuousness. Check out this amazing water landscape painting by Margaret Babbitt Studio for inspiration.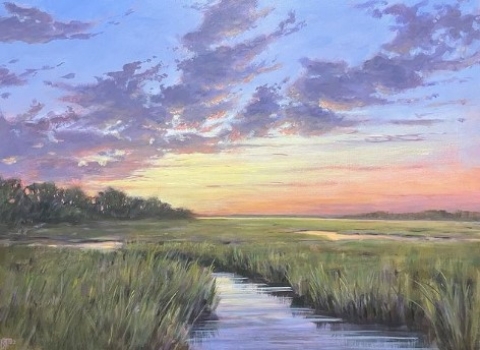 Western
Unlike other landscape paintings, western landscape painting features humans. This artwork is more technical and renders objects according to the light source. Here is a detailed tutorial by David Jansen to help beginners master this art.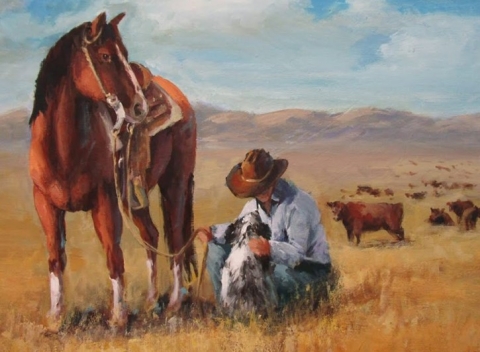 Romantic
Romantic artists project the harmony of human emotions with the forces of nature. Check out how beginners can master the art of romantic landscape painting by following the tutorial by Fine Arts Painting Techniques.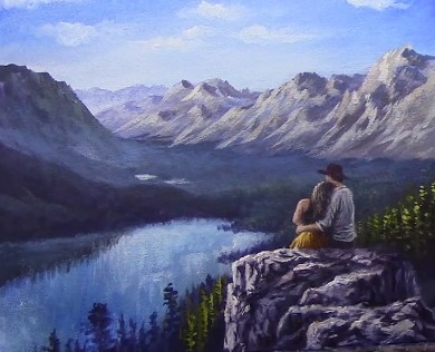 Night
Natural light, warm tones, and vibrant colors are ideal for a night landscape painting. Check out this tutorial by Arter for a creative landscape painting idea.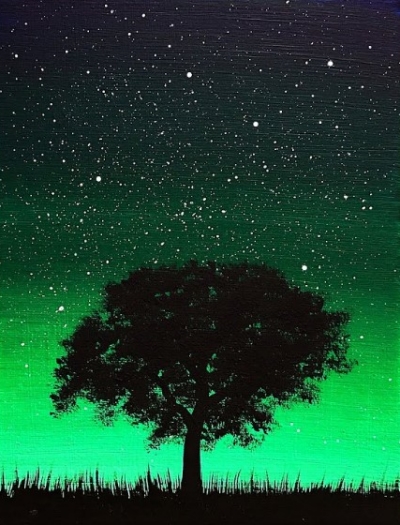 Nature
Here is a simple and easy-to-follow tutorial by Zil Acrylic Painting for Nature Landscape painting ideas.
Dutch
Dutch landscape painting incorporates the use of un-preprocesing tracts of human settlement. Join the league by mastering this art by following a simple tutorial by Imperfect Paintings.
California
A distinctive branch of American landscape painting is California Landscape painting which has inspired hundreds of contemporary painters. Check out this tutorial by The Painting Stoof for complete inspiration.
Texas
Showcase your talent by painting Texas Landscape painting by Joseph Fiacco.
Grass
Grass landscapes always bring freshness to every sight. Check out how beautifully PaintyKat – painting lessons with soul paints this landscape.
French
Paris, the city of art, offers inspiration to every art lover. Here is an easy tutorial by Idyllic Acrylic on painting a fine evening in Paris, showing River Seine and the Eiffel Tower.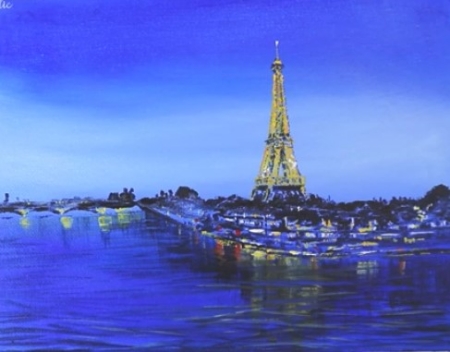 Grisaille
Here is an easy tutorial to help you master the art of the Grisaille painting technique by theartsherpa.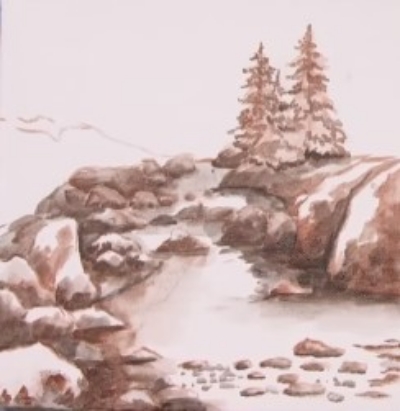 Rococo
The 18th-century Rococo landscape painting by Asa400bw is truly inspirational for art enthusiasts!
African
Africa is the land of cultural diversity, mineral wealth, and ancient human history. Beginners can learn to paint its sempiternal beauty by following this tutorial by Easy Painting Vered.
Cactus
If you are working on a project that requires symbolic representation of endurance, transformation, and spirituality, then try making this cactus landscape painting by She'z Art Studio.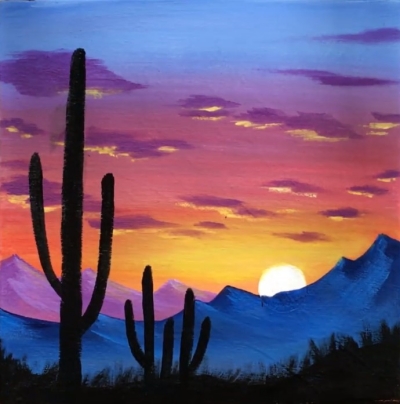 Rainbow
Want to experiment with colors? try rainbow landscape painting by Art Space.
River
Rivers symbolize vitality and fertility in life. You can paint a river landscape painting by following tutorial by Aham Art.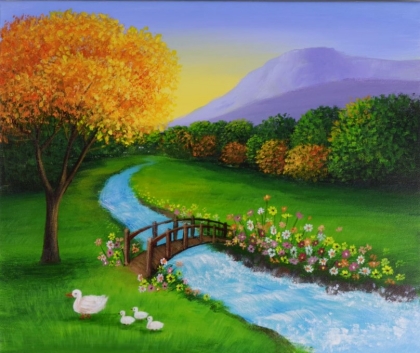 Landscape painting ideas with knife
This technique features a unique painting method that requires no brushes. Squeeze some paint on your palette and use a knife to spread paint on the canvas. Check out this tutorial by Creative Art for further details.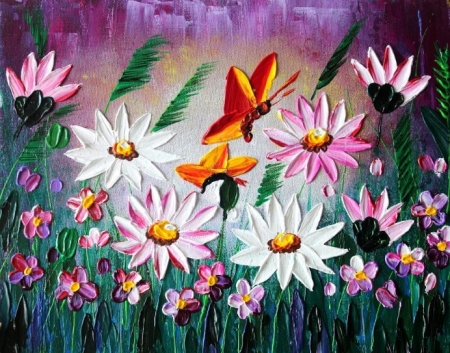 Semi-Abstract
Try this amazing halfway-between-realistic and abstract winter landscape painting by The Danish Painter.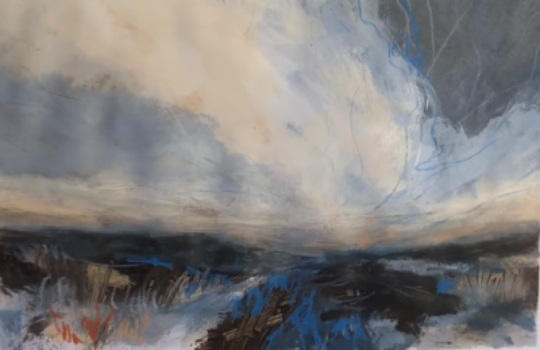 Plein air
Complete your dose of colors with this interesting tutorial by M Stewart Paintings for plein air landscape painting.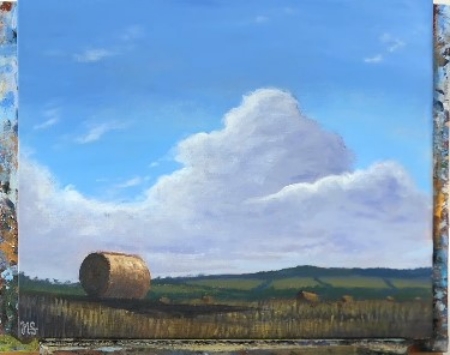 Seascape
Beaches have therapeutic effects on the body and soul. Check out how to paint your favourite Seascape at the beginner's level by Yuvati Artwork.
City landscape
Cityscape painting is unique due to urban structures such as artificial lights, bridges and buildings. Try making one by following a tutorial by Joony Art.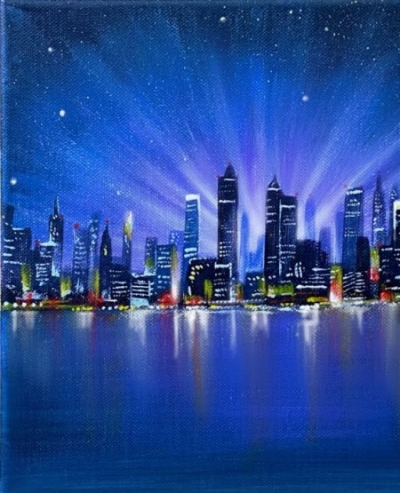 Moonlight
Project your innermost feeling with full moon landscaping with a tutorial by Ahmad Art.
Lavender fields
Relish the beauty of lavender fields by following an easy tutorial by Grace J Art.
Sunlit Meadow
Create a beautiful masterpiece by following this tutorial by Correa Art.
Northern lights and night stars
Chuck Black presents a fantastic idea to encapsulate the beauty of Aurora in the Northern sky.
Landscape painting ideas with Cotton Swab
Try this innovative technique to paint a rainy landscape, as demonstrated by Jay Lee Painting.
Beautiful Garden Gate
Get indulged in stunning colors and paint a garden of your dreams with tutorial from acrylic painting techniques.
Stream Waterfall
Paint a wonderful landscape with Falls of water stream by Correa art.
Spanish Landscape painting
Check out this tutorial by Positive Sketch Art to expand your painting portfolio.
Author: Nageen Sohail