This post may contain affiliate links. Please see our full Disclosure Policy for details.
Kintsugi pottery art is a traditional Japanese form of mending broken pieces to make them vintage and more valuable. Find Kintsugi project ideas to craft using Kintsugi repair kits and get started!
DIY Kintsugi is an ancient Japanese art that helps repair or mend broken pottery with lacquer dusted with gold, silver, or platinum powder. This unique lacquerware crafting technique rebinds broken things again and has a more profound philosophy of creating a more alluring and impregnating piece of art by embracing imperfections and lacking. Metaphorically, it teaches humans that we make more resilient and prepossessing things while preparing old, broken items. In this way, Kintsugi art or Kintsukuroi embeds the scars into the design of the art and motivates humans to embrace their imperfections rather than hide them. The spiritual meaning of Kintsugi's artwork is equally beautiful and embodies the idea that embracing shortcomings, imperfections, and scars can result in something more valuable and delightful.
Three types/methods of Kintsugi:
Crack method: The simplest and most common kintsugi method combines ceramic pieces with minimal, delicate lines using golden adhesive.
Makienaoshi method: Replacing missing fragments of broken ceramics and crockery with golden adhesive.
Joint Method: Mixing different broken pieces to create an entirely new product. This method can be challenging to find and fix appropriate pieces together, but it produces remarkable end products.
How do you recognize genuine and authentic kintsugi pottery?
There are two fundamental principles of authentic kintsugi:
Proper assessment of damaged wares. It is important to have adequate knowledge of the material, breakage, and keshiki or landscape of the crockery.
Traditional Lacquer techniques that imply the use of natural materials and a professional finish of the product. For more details, click here.
Does Kintsugi add value?
The idea of repairing the broken items is circled around, adding value. Kintsugi is ideal for restoring an item by preserving its distinctive history while enhancing its beauty. Kintsugi also teaches to enhance the value of life and soul as well.
Is Kintsugi expensive?
Traditional and authentic Kintsugi items are expensive due to the use of real gold powder.
Is there any famous ancient kintsugi pottery?
Kintsugi gained roots in Japan with the onset of tea culture during the 16th century. Contemporary artists such as Tomomi Kamoshits and Yee Sookyung have amalgamated Kintsugi with ceramic artwork. Artists such as Tatane Freitas, Rachel Sussman, and Elisa Sheehan use this unconventional method on canvases.
Does Kintsugi work on concrete?
Yes, Kintsugi is an equally viable restoration option for concrete as for ceramics and porcelain.
Can I do kintsugi at home?
Yes, there are various DIY Kintsugi kits available that are suitable to practice this artwork at home. Some recommendations are:
What is the best material for kintsugi?
Some basic materials, such as gold mica, clear varnish, epoxy glue, clear sealer, plaster of paris, plasticine, sandpaper, paint brushes, paper cups, and basic tools for refining this process.
How to kintsugi pottery?
There are 5 main steps of Kintsugi:
Choose your kintsugi object.
Choose the appropriate method for kintsugi.
Prepare lacquer adhesive such as epoxy glue and mix gold powder.
Glue your pieces together, hold them together to set in place for sometime and let it dry.
Wipe off access and use sandpaper to smooth the layers.
Paint the joints.
Use varnish and sealer to strengthen the bond.
The details of the Kintsugi process are available at Homes and Antiques.
What glue to use for kintsugi and broken crockery?
Selection of appropriate glue according to the material of the crockery is important for repairing it. For instance, super glue (Cyanoacrylate) is ideal for ceramics, figurines, and China dishes. Similarly, Urushi lacquer, cashew paint, epoxy glue, and synthetic resins are useful for Kintsugi.
How do you fill gaps in kintsugi?
Natural or synthetic lacquer or glue is suitable for joining all the pieces in kintsugi. Small paint brushes are suitable for this purpose, which don't hinder the style of Kintugi.
Can you use Gorilla Glue in kintsugi?
The best option is to use epoxy glue. However, gorilla glue is affective for Kintsugi.
How long does it take for Kintsugi to dry?
On average, Kintsugi takes up to 8 hours to dry out completely. The optimal temperature for drying natural lacquer is 20-25 degrees. The humidity rate must be maintained around 70-80%. There is no need klin for to dry it out.
What lacquer is used in kintsugi?
There are various types of lacquers used in Kintsugi, including:
Ki Urushi/ Raw Lacquer: This type of Urushi is also known as branch lacquer and is mainly used as a primer. It is also mixed with other natural materials such as Nikawa, i.e., animal glue, rice paste, or wheat flour paste.
Kuro Urushi or Black Lacquer: Provides deep glazed and gloss effect. Initially, carbon lampblack or charcoal powder were its primary ingredients; now, acetic acid iron oxide is widely used for production.
Aka Urushi: This type of Urushi is produced by mixing translucent lacquer, cinnabar, and perilla oil.
Shaui lacquer: This Urushi is mixed with different pigments to obtain the shade of choice.
Kintsugi Gold
Why does Kintsugi use gold?
Gold has been a symbol of luxury, wealth, and prestige since ancient times in Japanese culture. In addition, the Japanese also used gold for other ornaments, tools, and weapons to reflect masculinity, strength, social status, and precision. It wouldn't be wrong to find similar inspiration in this 400-year-old artwork.
What gold powder is used in kintsugi?
23.5 karat is the most common type of gold powder used in traditional kintsugi artwork.
Can I use gold leaf for kintsugi?
Yes, in fact, gold leaf is an ideal substitute for gold powder for kintsugi. This article enlists several techniques featuring the use of gold leaf, a safe product for consumption. Kintsuig artists can also use silver or platinum leaf to elevate their crafts' final look.
Kintsugi Pottery Use and Cleaning
Is it safe to drink from Kintsugi?
Kintsugi made with Urushi (the natural lacquer) is safe to serve food and drinks. However, commercial, and modern kintsugi articles may include toxic substances.
Is Kintsugi dishwasher safe?
Yes, any gentle cleaning technique for cleaning the surface of kintsugi, including dishwasher, is safe for use. However, it is important to avoid harsh soaps, and sponges to avoid any damage. Even though resin once fully cured has a strong bond one should avoid regular use of dishwasher.
Can you put kintsugi in the microwave?
While most of the methods and materials used in Kintsugi are food-safe, they must not heat above 100 °C, or used in a microwave. The intense radiation from microwave can weaken the bonds between the joint pieces and may cause permanent damage to the utensil.
Do you need a kiln for kintsugi?
You do not need to bake or bond the broken pieces in a kiln for kintsugi.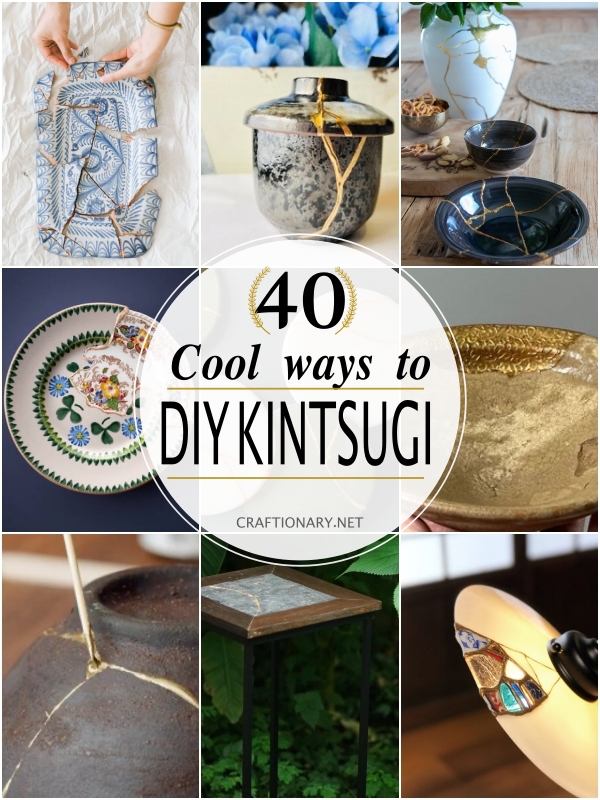 Japanese Kintsugi Pottery
Here are some of the most prepossessing Kintsugi ideas to try at home:
Kintsugi art on a broken bowl:
This DIY by Domestika English features an easy way to fix broken ceramic bowls using ancient Kintsugi artwork.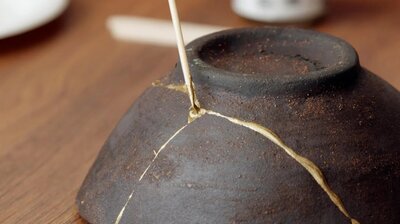 Fine art conservation Kentsugi:
Check out this magnificent conservation of a broken artifact by goldthread2 into a new decorative item glistening with gold. The artist uses tape to secure all the broken pieces and keep them intact while working.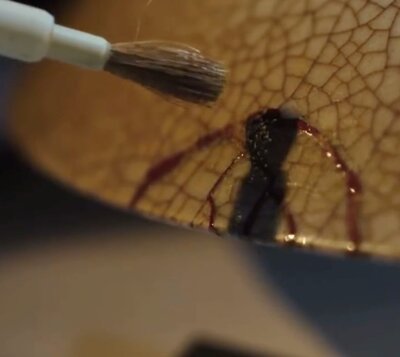 Ghost Kentsugi decor:
Want to welcome Halloween season with style? Here is a unique idea of using Kentsugi artwork for fall decor by Ghostceramicsgbg.
Kintsugi Porcelain Karatsu Ware:
In Japanese, wabi means less is more, whereas sabi stands for attentive melancholy. The term wabi-sabi describes the transient nature of things on earth and the joy of things that bear the mark of impermanence. hareitiba japanese antique shows a beautiful amalgamation of wabi-sabi artwork and Kintsugi on porcelain Karatsu ware.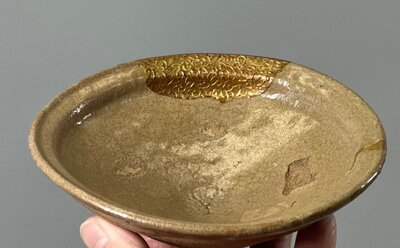 Kinstugi Jewelry Ideas:
Kintsugi 24 Karat Gold ring:
Every one of us bears scratches and marks, sometimes on our bodies and souls. Here is a remarkable kintsugi ring by Doong artist that incorporates 24-karat gold in its cracks.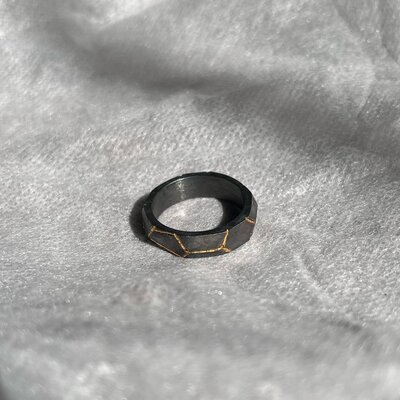 Repairing broken gemstones with Kintsugi:
Scars are the insignia of maturity that should be worn like medals. Here is a simple tutorial on repairing gemstones by Heathers Treasures, which uses kintsugi to fix cracks and enhance the gemstone's beauty.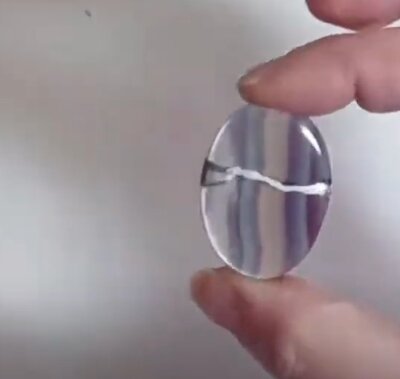 Kintsugi earrings and necklace:
Mixing modern art with ancient kintsugi can help to propose budget-friendly yet collectible jewelry items for everyone. Here is a jewelry tutorial by Jessama Tutorials, which uses polymer clay to craft earrings.
Kintsugi Pottery Vases
DIY No-waste Flower Vase idea:
Add more value to a broken vase with this beginner-friendly DIY by Ventunoart.
Glass Kintsugi art technique:
Glass kintsugi is another incredible technique to decorate cracks on glass made of aged tin from the outside. The inside of the mug is lined with Bengara to avoid the coloration of the beverages by saca kintsugi.
Fixing broken glass vase with Kintsugi:
Fixing a broken thing gives immense pleasure to the soul. Here is a fun way of improving a broken glass vase by Felt Magnet.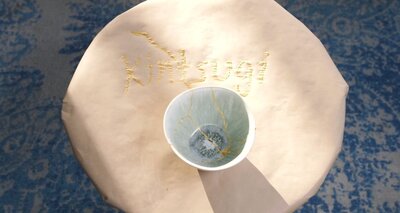 Easy Ceramic repair using DIY Kintsugi:
Are you familiar with the sinking feel when your favorite ceramic bowl breaks? Here is an alternate method to fix your favorites by creativ live.
Bosnai Pot repair idea:
Using the kintsugi technique with gold-colored powder and epoxy, go green and adopt sustainable practices by recycling your broken decor items, such as bonsai pots by Odd Bosnai.
Unique Kintsugi Lampshade:
Can't find the original pieces? Use different broken pottery parts to create a floral inspired art on plates, vases and even lampshades by Rittau.
DIY Kintsugi Vase:
Art Resin Faux Rizzle has the perfect tutorial to craft a food-safe, UV-resistant, scratch-resistant, and heat-resistant technique for crafting this exquisite vase.
Charcoal Kintsugi sugar vase:
Beautiful minimalist sugar pot from Etsy.
Geometric Ceramic Planters Decorative pots:
Modern and unique planters with kintsugi from Etsy.
Budget-friendly faux kintsugi technique:
Brighten up your faux decor using easy, quick, and budget-friendly techniques by MarikaCreations.
Decorative Tokkuri Kintsugi:
Saca kintsugi uses lacquer and gold powder finish to join this Tokkuri with authentic method. The artist first fixed the internal cracks and then the external side to ensure the use of this vessel.
Vintage Kintsugi Pottery Art
Fixing Vintage pieces using Kintsugi:
Ads of the world shares a marvelous concept of harmony by using this technique to join vintage pieces from different parts of the world to heal and bring joy.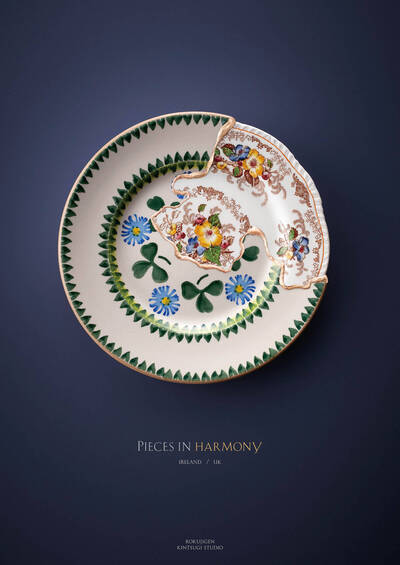 Repairing flower stand with kintsugi:
There is no need to limit yourself to fixing porcelain and ceramics only. Here is an elegant inspiration to set a flower stand with this unique Japanese art by banzuo sasa.
Wooden Kintsugi Center Table:
Pave a path for Feng Shui in your home by crafting this bespoke kintsugi-inspired wooden center table by Black Rose Wood Craft. Pair it with an abstract painting on the accent wall and a rug similar to the base color for an eclectic finish.
Making resin coaster using the Kintsugi technique:
Meyspring shares an easy tutorial to make a coaster set using the kintsugi process.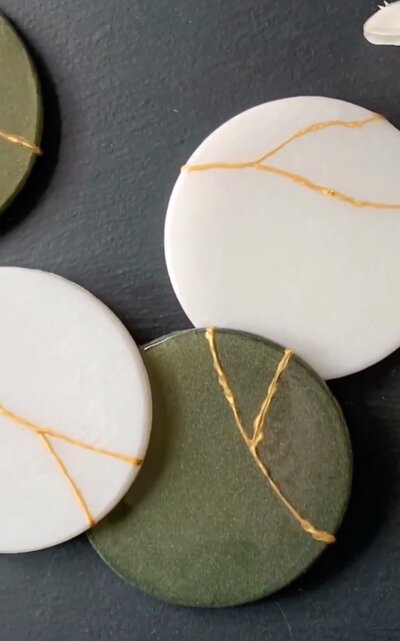 Kintsugi Concrete Tabletop:
Modern builds use concrete adhesives and gold leaf to add a finishing touch.
Resin Cake stand using Kintsugi:
Surprise your friends with this fantastic custom cake stand style by jaimes resin at your next kitty party! Indeed, your personal style will be remembered for a long time.
Kintsugi ordinary plate makeover:
Here is a step-by-step guide by Inesaki to revamping a regular plate into a beautiful jewelry holder using a dash of gold! Not interested in making one than get this equally cute fruit plate.
Recycle decorations using Kintsugi:
Exalt imperfections in your decorations and celebrate them with festivities using this DIY technique by Riumbaumarta. This technique uses adhesive glue and gold leaf on a white background and is ideal for repairing broken Christmas ornaments.
Beautiful Ceramic Kintsugi Tray:
Here is a magnificent broken china tray by hikarui, who uses the art of kintsugi to mend a serving tray.
Kintsugi Pottery Clay Cups
Ceramic Cup Kintsugi art:
Chimahaga uses natural urushi lacquer with pure gold dust in this DIY. This process ensures a food-safe method for consumption. 
Japanese Kintsugi Tea Set:
Want to take your tea parties a step ahead? Here is a beautiful and food-safe kintsugi crafting idea by Mikyla Creates that can transform your tea set into a divine showpiece.
kintsugi pottery easy Idea:
Here is an uncomplicated and cost effective DIY kintsugi idea to try at home using broken pottery, glue, glitter, and a paper to cover your table top by Francines Place Blog.
Traditional Kintsugi Pottery in Other Projects
Washi Tape Kintsugi style technique:
Look at this phenomenal style made by Liadiadesigns, which uses washi tape to embellish a coaster.
Kintsugi artwork without gold:
If you don't have supplies or want to experiment with something new with Kintsugi, here is an inspiration from patrickbergsma, who fixes a vintage Kanci verte plate using Kintsugi.
Kintsugi coasters from tiles:
Mechanically break old or used tiles and paint their edges with gold or gold leaf. Join them again after rearrangements and attach cork braking for finishing it by Jessica Wellings.
Kintsugi Eggshell Art:
Try this simple, elegant silver kintsugi painting art by Pretty together.
Kintsugi heart photo frame:
Beautiful gift from Etsy for a loved one.
Kintsugi pumpkin decor:
As Home Ward Found Decor demonstrates a faux ancient kintsugi artwork on pumpkins for a unique fall decor on budget.
Traditional Kintsugi Process:
Add charm and a luxurious effect to your home decor by crafting artistic kintsugi 24-karat bowls by Burke Makes Stuff. Get this stunning emerald leopard bowl from Etsy.
Kintsugi inspired bathroom:
Elevate your home aesthetics by designing a kintsugi-inspired bathroom for your deluxe home. Here is an amazing inspiration by Decorative Materials.
Kintsugi canvas painting:
Apprise a story on healing, improving, and embracing imperfections by painting a distinctive kintsugi for your next project by Blick Art Materials.
Kintsugi Wabi-Sabi Wall art:

Wabi Sabi wall art with plaster of paris and gold leaf from Etsy.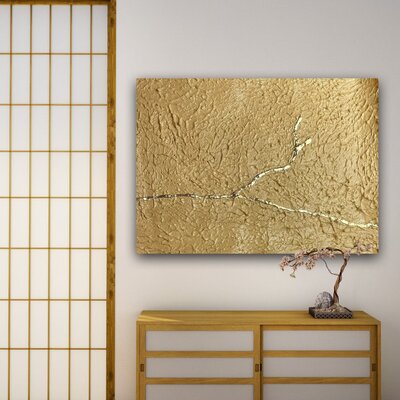 Written by: Nageen Sohail