This post may contain affiliate links. Please see our full Disclosure Policy for details.
Spring Spring Spring.
What Great Fun! Don't you get super excited with the arrival of Spring.
The colors and flowers. Birds chirping and breeze.
How Refreshing? If you are in mood to throw a party. Add a touch of spring to your home decor. Or just simply be Thankful for this amazing Season.
You will Love these 60 Spring Time free printables.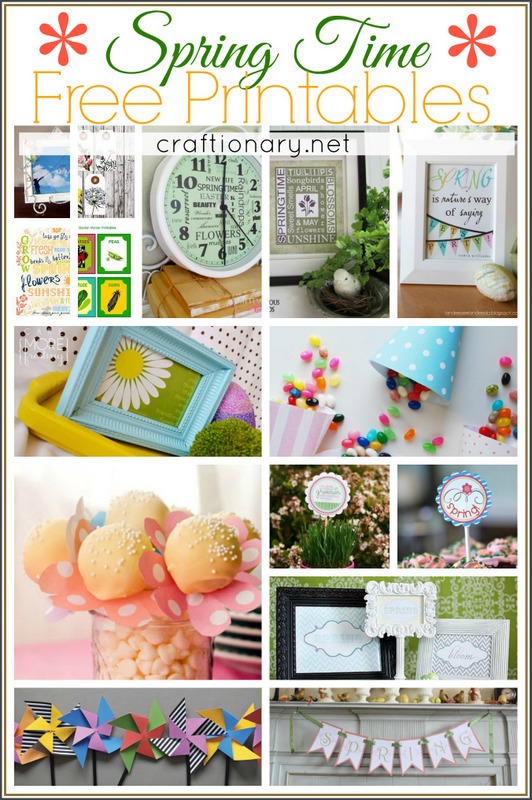 Enjoy!
Spring Time Free Printables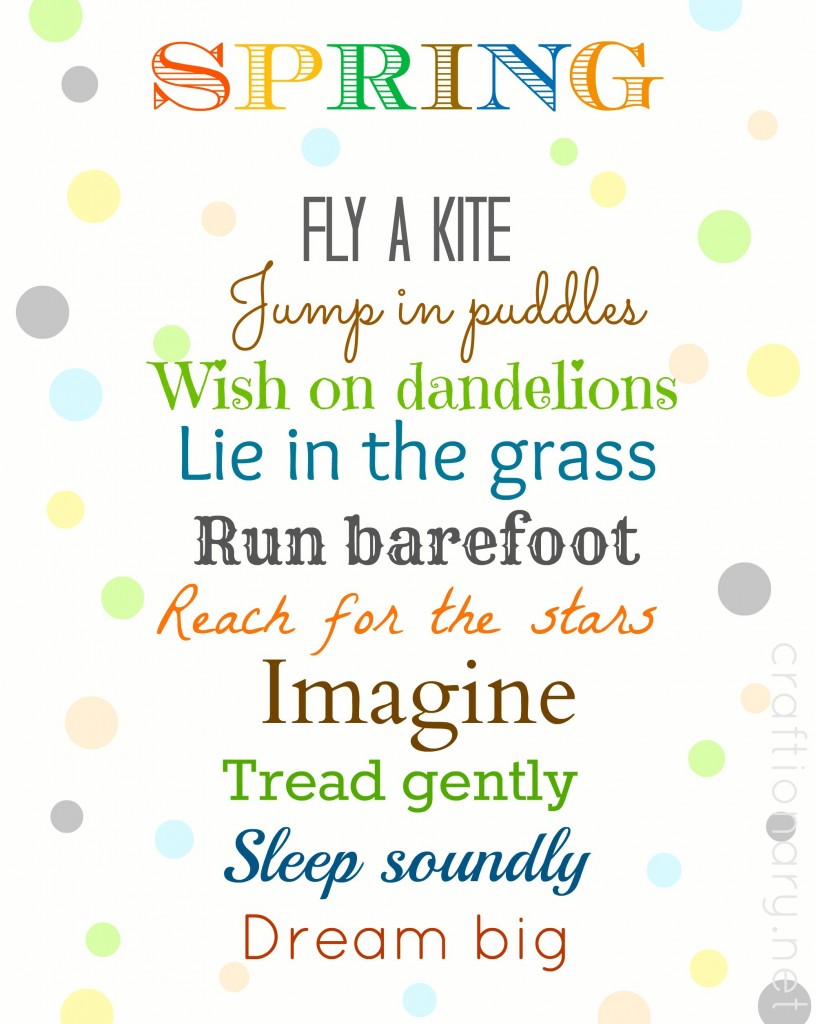 Party Spring printable tags.
Wall decoration idea Spring quote print.
Spring Flower Printable via less cake more frosting.
Spring wall decoration subway art.
Giving gifts in Spring? Use this cute gift tag.
Party cupcake toppers spring time free printables.
An organization list for Spring Chores.
Consider the lilies of the field.
Consider The Lilies Printable.

These pinwheels are so colorful. Print, fold and staple.
Pinwheel Party Favors.
These paper cones will make great party favors.

Let's Go Fly a Kite.

Fill these planters from dollar store with candies.
And pot spring flowers in them using straws as stems.
(sorry the blog no longer exists).
Print these letters and weave through a ribbon.
Spring Fling Printables.


Spring Art Framed.


Come on Spring subway art.


Fun Spring subway art.


Spring printable banner.
She went out on Limb.


It's about time Spring Printable


Use these printables to teach kids about Spring and Gardening.
How lovely is this quote.
Printable vegetable markers for Spring.

Spring Fever.
Cuteness! Paper flowers for cake pops.
Plant grass in a planter. A spring time gift idea for your loved ones.
Spring white picket fence cupcake wrapper and toppers.
Spring printable (in light colors).
Decorate your clock for spring.
Clock- Spring subway art printable.
Keep calm and Garden on.
Spring time collection.
A little Madness in the Spring is wholesome even for the King.
Morning by Morning new mercies I see.
Spring quote printables.
You will also like:
100 EASTER free printable ideas
Butterfly Paint Chip Wreath
25 Rainbow recipes
Looking for more great ideas for your loved ones?
Updated regularly whenever I find unique ideas.