What's not to love about home projects on a budget?
We all love clever ideas.
Ideas that are happy on our pockets and home together.
Today I am sharing 15 Clever ideas.
Good to decorate, accessorize and organize our home.
So let's get started:
15 Clever Ideas for Home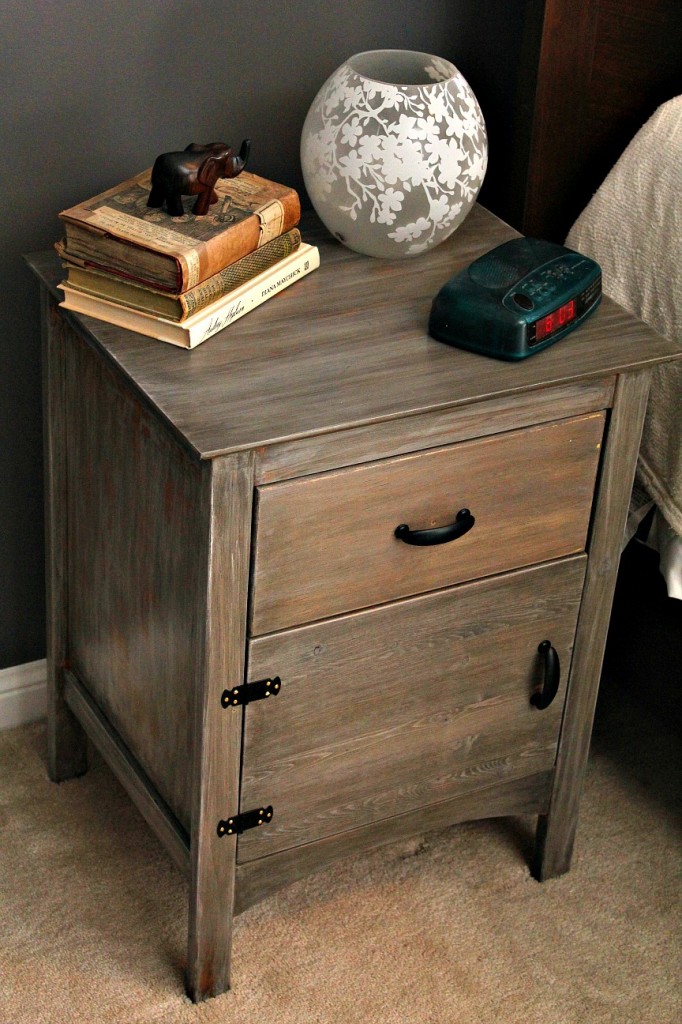 Nightstand gets new life with stain and whitewash.
Love the result! Nightstand makeover.
Beautiful circle pattern on the wall. Stencil your wall using cardboard custom designs.
A low cost big impact project.
The entry way could never have been brighter!
Cardboard Stenciled wall via Lili Koi Joy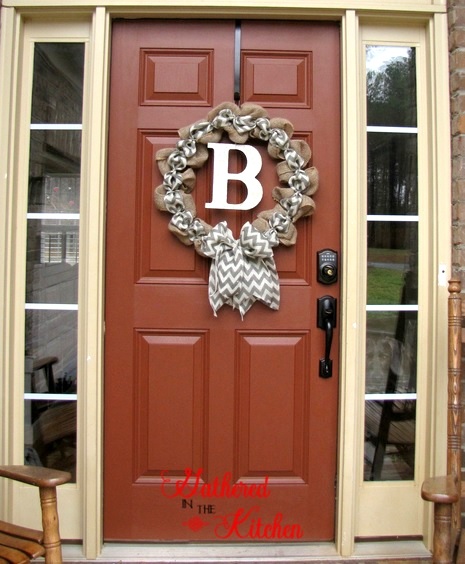 Decorated wire wreath with chevron fabric. Burlap and monogram complete it nicely.
Great for Spring. You can also keep it year around.
Chevron burlap wreath
Oh my cuteness! Girls are going to love these.
Make bracelets with crochet flowers and felt stripes.
How about a crochet wall art for girl's room?
Spring yarn wreath made with burlap flowers.
Love the cheerful colors.
Spring yarn wreath via life on lakeshore drive
Cute printable owl bookmark.
Print it in any color you like.
Kids love excitement when learning.
Make a puzzle with their favorite pictures. Use popsicles and magnets to complete the project.
Make a simple and easy spring wreath. Use fabric to wrap.
And decorate with paint chip cut flowers.
Paint chip flowers wreath via two ten designs
Smart idea!
Make a custom knife drawer with blocks of wood.
Big difference.
Turn a bookshelf into a cabinet with doors and paint.
Install bead board wallpaper for great finishing.
DIY beadboard wallpaper tutorial
Use hula hoops as wall art and photo display.
Simple and inexpensive decoration idea for the home.
Hula hoop frames
I love this 3D faux moss writing idea.
Use glue and sprinkles. Make number cards, wall art and so much more.
You will also like:
Home improvement ideas
Felt pinwheels wreath
Make bendable burlap flowers
Looking for more great ideas?
Check out tutorials in the category
DIY
.
Are you on pinterest?
These are updated regularly whenever I find unique ideas.
Please note some links were broken and therefore removed. If you find the original source please leave a comment.