Best Projects Easter DIY Ideas.
I am so much in love with these Easter Egg Craft ideas. Simply beautiful DIY ideas to decorate your home for Easter.
Some Easter bunnies are also popping in the scene today. 🙂
I like to say these 15 Easter Craft Ideas are Outstanding. Because that's the first word I could think of looking at these Decoration Ideas.
So here they are:
Best Projects Easter Craft Ideas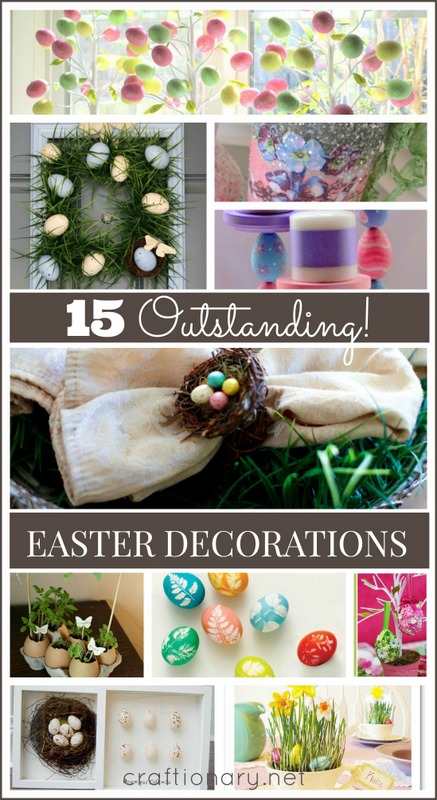 A few Easter projects that I really enjoyed.
Beautiful, creative ideas. Very simple and easy to craft.
Enjoy!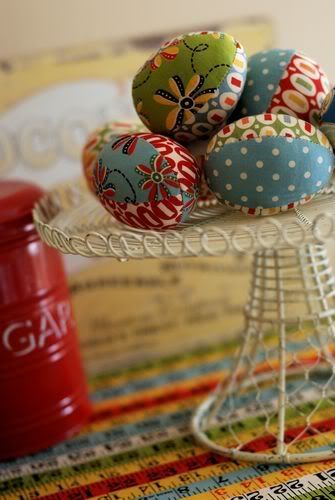 Craft Easter Eggs with Fabric. These cuffy cushion Easter eggs are filled with fiber.
So cute!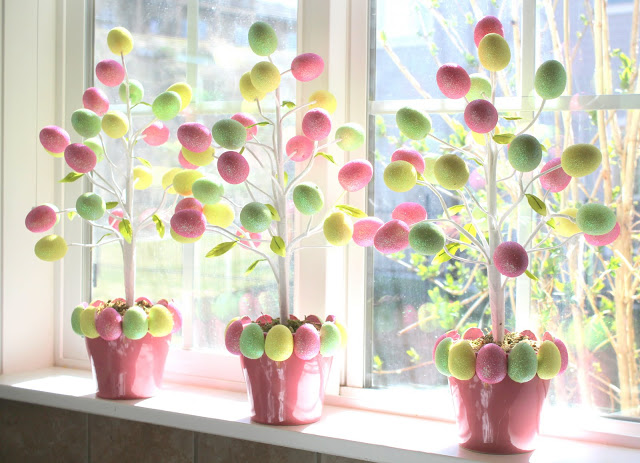 Adorable Easter trees. Make thiss centerpiece with Easter eggs from Dollar store eggs.
Easter Bunny Cupcake. These can make your party rock!
DIY Easter candle holders. Make these with Easter eggs and wooden tiles from Craft stores.
How pretty are these planters!
Plant some grass and daffodils in tea cups. Put some chocolate Eastr eggs in them.
And use them as centerpiece. Or even party favors.
Decorate a simple bobby pin with wire, glitter and eggs.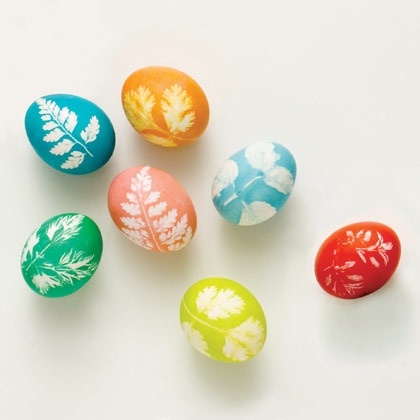 Place the leaves on the egg. And cover them up with nylon stocking to hold it in place.
Tie with rubber band. Dip in color and unwrap.
Glue Easter eggs, nests and rings together. All supplies you can easily get from craft stores.
Planting in egg shells.
Adorable specimen Wall art. Make these beautiful arts using Easter eggs.
Let`s make some spring decorations
Decorate your entrance for Easter. DIY Easter wreath with grass, Easter eggs and frame.
DIY Spring Easter Eggs. Pin paper flowers into styrofoam eggs. And using a ribbon hang them on your pot.
Perfect decoration idea for Crafts room. 🙂
Decoupage a pillar candle with paper. And add some glitter.
"Happy Easter"
You will also like:
100 EASTER free printable ideas
.
60 SPRING free printable ideas
.
25 Rainbow recipes
.
Looking for more great ideas for your loved ones?
Check out our category
EASTER
.
Are you on pinterest?
Updated regularly whenever I find unique ideas.