Painted fabric patch frame {DIY Fabric picture frame} 
How many times we have small scraps of fabric left from our DIY projects? And we are always looking to utilize them into making something else 
I had been thinking of using the fabric scraps left from the pillows I made for my bedroom for a while now 
So, I came up with this Painted Fabric Patch Frame 
A very quick and easy wall DIY project to match my room accents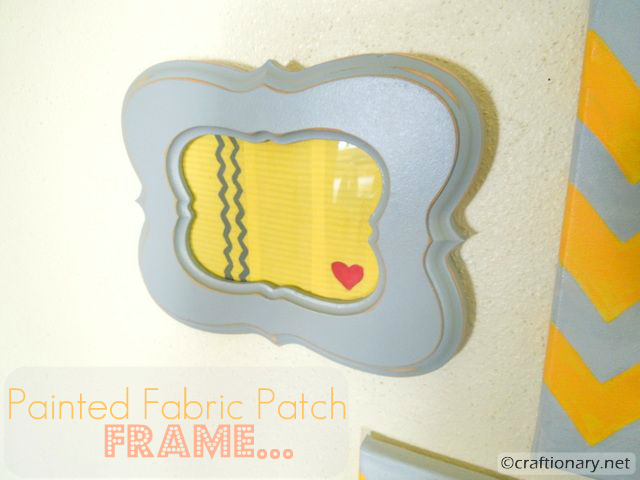 The chevron lines I traced using the template you can find here  I just love how it can simply become a part of any other setting if I decide to change things around my home
Moreover the painted heart in the right corner of the frame makes it a beautiful gift for Valentine's Day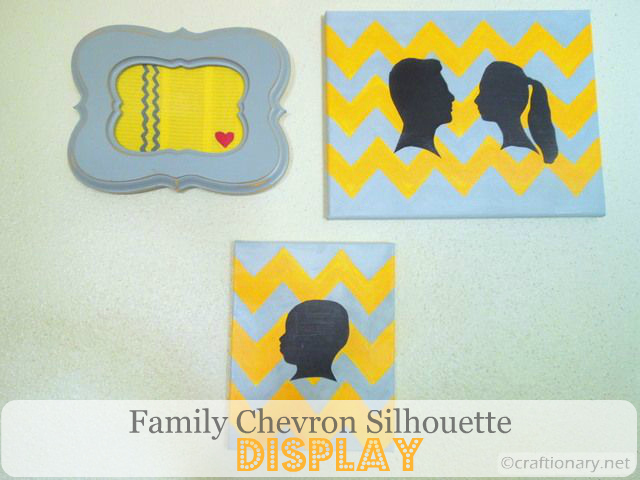 I love chevron on the family silhouette canvases
(Find the tutorial to make Family  silhouette with free printable chevron templates in 4 different sizes)
Painted Fabric Patch Frame
You Will Need:

Fabric
Paint (acrylic, fabric or any paint you like)
Paint brush (I used size 1 for my small design)
Double sided tape and scissors

 
Make It:
Start by cutting the scraps to your frame's size  I chose to have a 3 column patch-work style  You can patch rows, squares or anything your heart desires  Next I ironed the seams on the sides and traced my chevron design on one of them  If you want a chevron trace, you can print it in 4 different sizes here
Now you can either sew or stick the patches together  I just wanted an easy fix (and frankly I don't have a sewing machine) so I used double sided tape and stuck the seams of the scraps over each other  The result was pretty neat 
Then I place the mirror over the fabric to locate where I wanted to draw my heart
Then I painted it all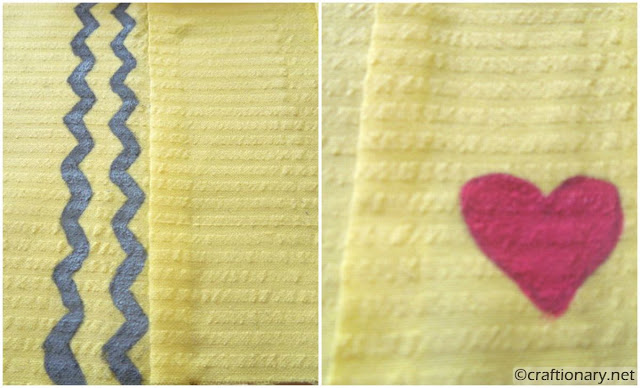 And this is what it looked like in only a minute
Here it is framed and hung on the wall
I love it! What about You?
Thank you Poppy Tree Frames for the beautiful distressed wooden picture frame
You will also like:
How to make custom frames for less
Handmade Finger Knitted Embroidery Hoop
9 DIY Wall Art Projects for Family Living Room
 Looking for more great ideas for Wall Decorating?
Check out tutorials in the category
Wall Art
Are you on pinterest?
These are updated regularly whenever I find unique ideas